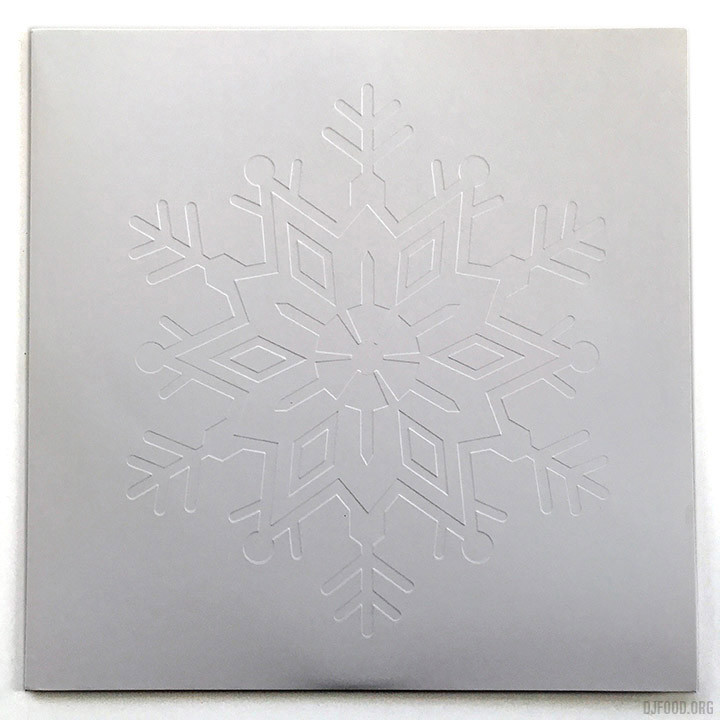 I performed as part of Christian Marclay's 'The Sounds of Christmas' in December 2004 in a tent erected outside the Tate Modern gallery in London. Marclay was in town with his collection of Christmas records and invited various artists to come down, rifle through the racks, pick a selection and then improvise a set with them. I joined Matt Black, Janek Schaefer, Vicki Bennett (People Like Us), Ergo Phizmiz, Matt Wand (Stock, Hausen & Walkman), Paul Hood and The Bohman Brothers.
It was a tough gig, there were two performers per night and I forget who I was paired with but I bought my Line 6 delay pedal to loop things up with. Marclay had hundreds of Christmas albums and I was working largely with no knowledge of what any of them would contain so went for stuff that looked funk, jazz or electronic-based. I remember pulling a great Lou Rawls album, a Jacksons LP, The Beach Boys and some sort of electronic synthesized carols LP.
Rushing through piles of LPs during soundcheck I made notes on each one, which tracks were good and discarded the ones I felt I couldn't use. The crowd filed in and the tent filled up, it was freezing cold being mid December and I think I had to wear a coat and hat while I wrestled with the vinyl and delay pedal to construct some sort of Christmas soundscape / DJ set out of records I'd only heard snatches of an hour or so before. Apparently Marclay also used a Line 6 pedal and was heard to exclaim, 'oh wow, he actually knows how to use it!'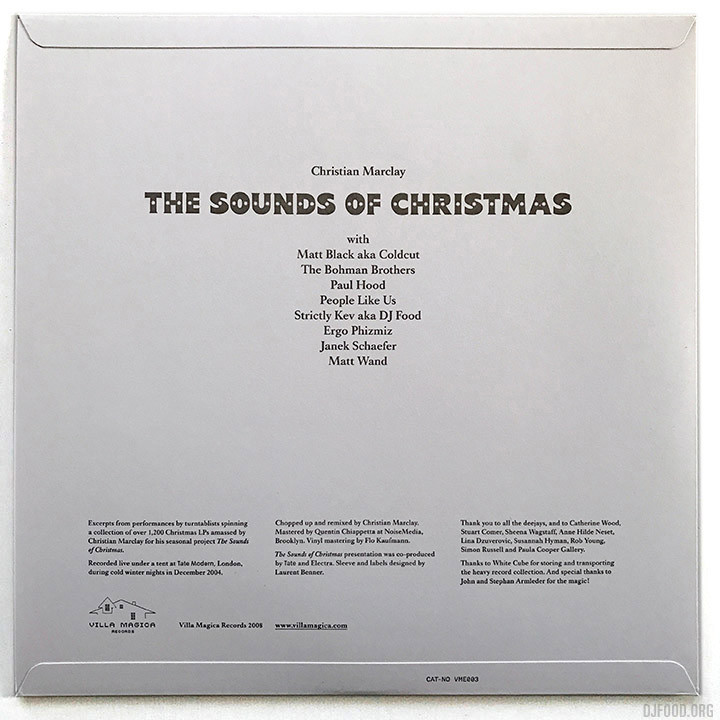 I've not heard the set for a good 10 years before digging it out again and it's rough around the edges and barely holds together in places but has a kind of charm of its own and was probably the earliest example of a kind of turntablism that I'd later explore on the forthcoming New Obsolescents record and my Infinite Illectrik releases. Also, earlier this year, I discovered that Marclay had actually put out a record compiled of selections from the performances himself, mixing everything into his own collage and including locked grooves on the B side. I remember signing a release form when agreeing to the gig but never heard anything about a physical release but there it is. A beautiful embossed snowflake adorns the plain white cover and there's my name on the back in the line up.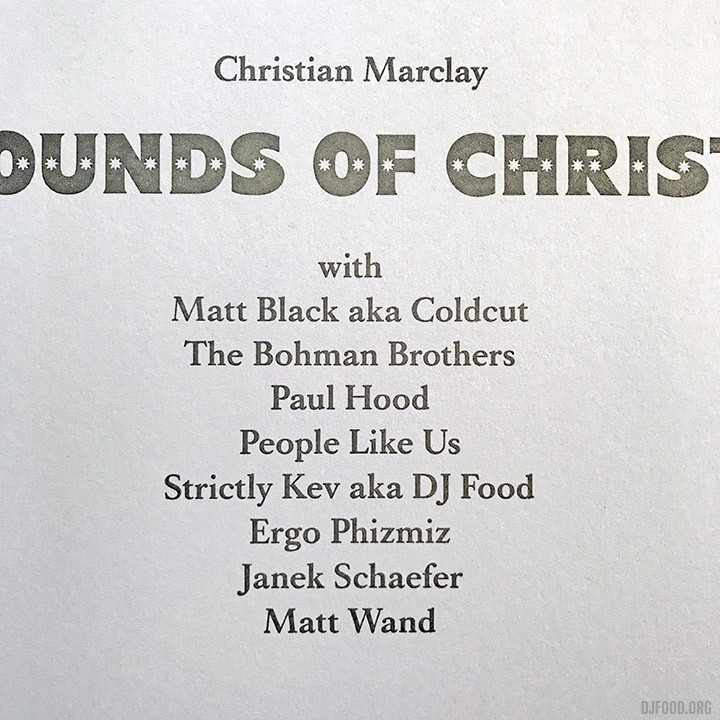 I'm not sure if this went out on Solid Steel at all, I have a feeling it did because I found an extended version with extra Xmas-related content edited onto the end marked as Dec'05 but the Solid Steel site has no track lists to check. It's also very hard to do a tracklist for this as I have none of the records and it's very chopped up. I've included an excellent Doors parody medley Christmas themed lyrics as a coda as it's so well done.
Merry Xmas and a Happy New Year to everyone, thankyou so much for subscribing, it means a lot. There are many more hours of mixes and stories to fill 2021 and beyond. I hope you've enjoyed the posts and discovered some great music along the way. I have at least three physical releases in production for release in 2021 including a reissue of 'Kaleidoscope' with an extra double album of unheard music from 20+ years ago. See you on the other side…
Kev