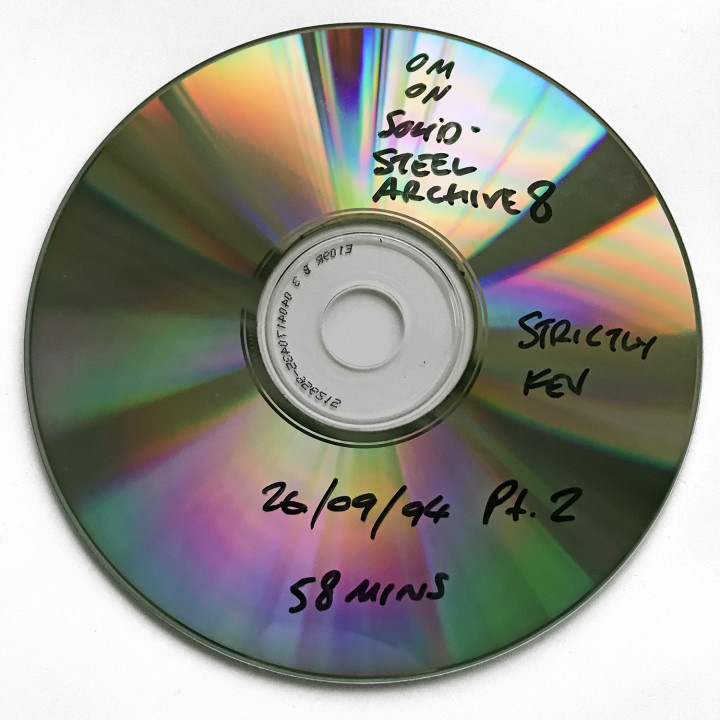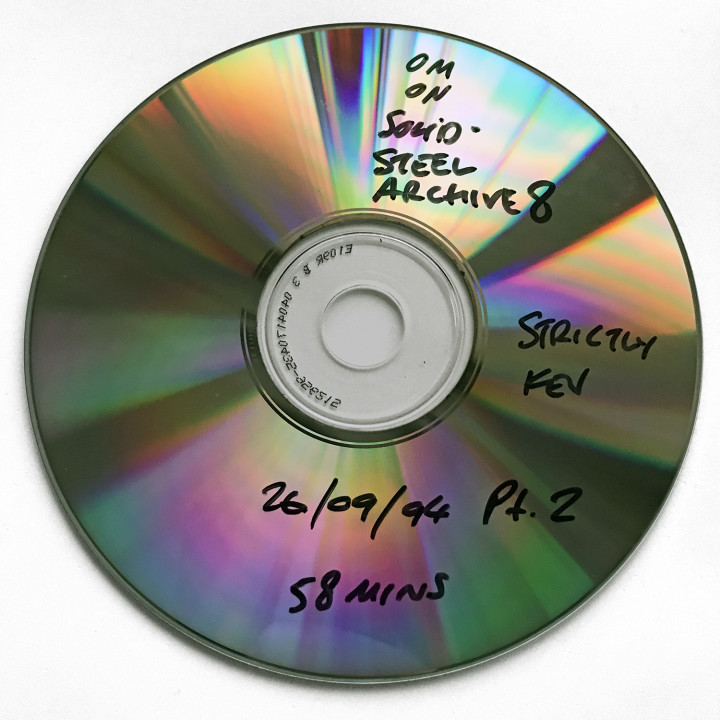 52 uploads – just over a year since this subscription started (I missed at least 1 week I think) and over hundred subscribers – thanks to everyone for the support, the newcomers just joining and the hardcore for sticking with it. There's still plenty more to get through, in fact the amount is hard to navigate sometimes. Not only the audio but the visual too as I've been going through my artwork archives and digitizing lots of material like flyers, postcards, stickers, badges, posters and associated ephemera, mainly to do with Ninja Tune and my design work under the Openmind alias.
Part of this is to create an online visual archive which you can see the first few uploads of here https://www.instagram.com/openmindesign/
Please give us a follow if you want to see rare and classic Ninja Tune and Openmind items from over the last 25+ years as well as contemporary design work I'm doing. There will be lots of rarely seen promo items I've hoarded but what's the point of having these things unless you share them, right? Much like the audio archive it will take years to go through all this stuff so bear with me but I will eventually be selling some of the items I have multiple copies of via my openmindesign site. Anyway, on to this week's show…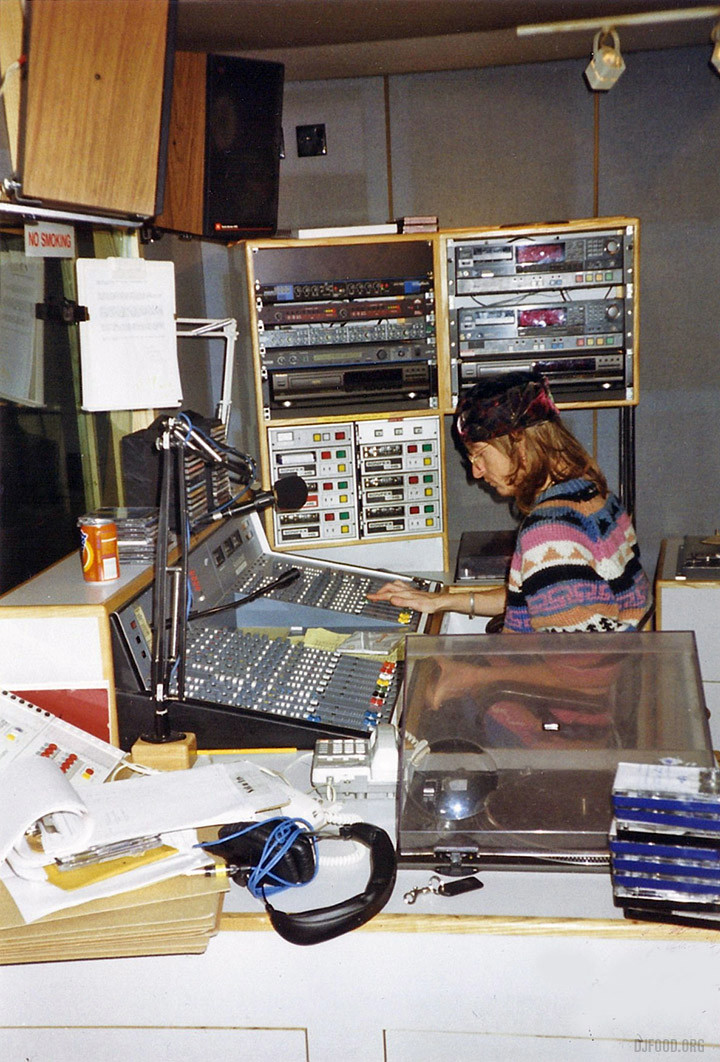 *UPDATE: It's been pointed out to me by super Solid Steel collector Anton Kibeshev, that this set was actually from 1993, not 1994!
Another early Openmind guest mix from myself – actually the second appearance – partnered with Mario Aguera on the first hour of this show while Matt Black held down the mic and jingles, seen here in the KISS studio from a later session around 1994/5 that I found this week. Ambient is still very much the order of the day but supplemented with dubbed-out beats, electronica and even a bit of pop. Matt mentions a Telepathic Fish gig we were doing around this time and I think this was the one we did at the Cool Tan in Brixton which David Toop later reviewed for some publication around the time. This was recorded up at KISS FM, live on a Saturday night with the two of us getting a cab back south of the river to the flat we shared in East Dulwich at the time.
Kicking off with two copies of the intro to Frankie Goes To Hollywood's 'Warriors of the Wasteland (Return)' mix faded back and forth we then go into the Cocteau Twins and Harold Budd's collaboration – this one-off album is seriously worth tracking down. This was overlaid with S'Xpress's 'Coma' (essentially ventilator breathing and sonar pings) which was only available on a 7" given away with Record Mirror magazine in the UK and was a stable of ambient sets of mine at the time. Steve Wilson's first band, No-Man make an appearance with a Twin Peaks sample before one of the more out there KLF mixes of 'What Time Is Love' which comes on like a mini version of 'Chill Out'.
It seems to be indie / electronic ping pong here with Jesus Jones remixed by Aphex Twin, This Mortal Coil next to B12 – I had a big thing for 80s 4AD at this point in time and was mining some of their back catalogue for a slightly different take on the ambient genre. The Cocteau Twins, Dead Can Dance and This Mortal Coil were always good for this, the Future Sound of London seemed to think so too, sampling DCD and working with Liz Fraser. Nice to hear Spacetime Continuum's debut, 'Fluresence' again, an ambient classic gifted to me by Mixmaster Morris and recently compiled on the excellent 'Virtual Dreams: Ambient Exploration In The House & Techno Age 1993-1997' compilation by Music From Memory.
The second half of the mix gets dubbier with the very end of a Moody Boys track serving as an intro to the Eurythmics from the 91/2 Weeks soundtrack. 'Free' (which would later appear on Coldcut's 'Journeys By DJ') kicks off a trip-hop-ish section with Depth Charge woven in and out of Material's 'Mantra' whilst parts of the Orb's remix of same track surface before Dub Syndicate's excellent 'What Happened?'. This is on a 10" with another brilliant track on the flip that samples the soundtrack to Peter Whitehead's 'Tonight, Let's All Make Love In London'. More Moody Boys in the form of 'Pumpin Dumpin' and then into one of my favourite Plaid tracks and a highlight of the mix where it really feels like it's rocking. I have no idea what the bassy rim shot break is near the end, I thought it might be more Moody Boys or from some breakbeat album but nothing springs to mind, please refresh my memory if you recognise it. I play out with Minnie Riperton's classic 'Lovin' You', an obvious reference to the Orb using it on 'An Ever Growing Pulsating Brain…' before Matt hits the news jingle too early, live radio eh?
This whole mix evokes great times, music free-floating and experimental, making connections in the music industry and early days working with Ninja Tune as well as my flatmates under the Openmind name with our Telepathic Fish events. As well as that, having left college and started working I finally had some disposable income to spend on records and the hunt for knowledge about artists and genres was constant (still is).
Track list:
Frankie Goes To Hollywood – Watching The Wildlife (return)
Budd, Fraser, Guthrie, Raymond – Memory Gongs
S'Xpress – Coma
No-Man – Reich
The KLF – What Time Is Love (Virtual Reality Mix)
Jesus Jones – Zeroes & Ones (Aphex Twin Construction #2)
David Sylvian – Answered Prayers
This Mortal Coil – Firebrothers
B12 – Soundtrack To Space
Spacetime Continuum – Fluresence
The Moody Boys – Lion Dance
Eurythmics – This City Never Sleeps
The Moody Boys – Free
Depth Charge – Depth Charge
Material – Mantra (Doors of Perception mix)
Depth Charge – Depth Charge
Dub Syndicate – What Happened?
The Moody Boys – Pumpin' Dumpin'
Plaid – Yamemm
Unknown – unknown
Minnie Riperton – Lovin' You