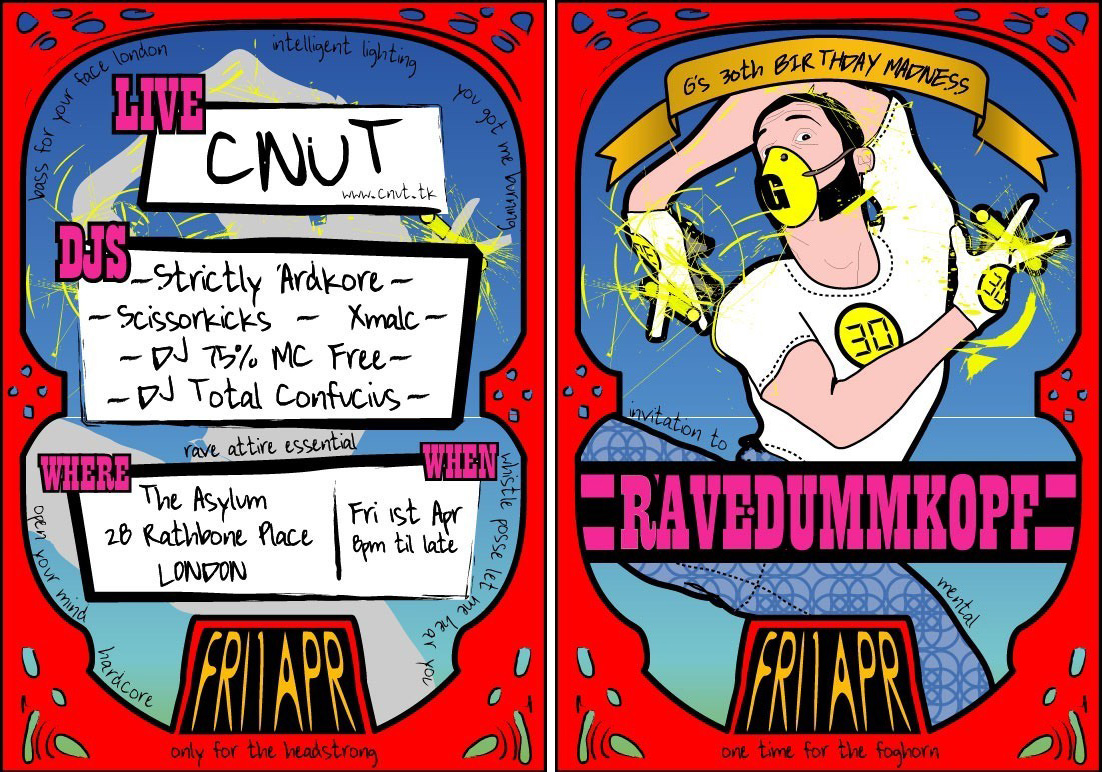 Warning – this mix gets a bit full on in places!
Spectrum / Kinky Voodoo was a night put on by John Power as I recall, initially below the newsagent off Tottenham Court Road that originally hosted the mash up night, Bastard. This set was made for Graeme Ross's 30th birthday party – a big excuse for a nostalgic rave up and this was 20 years ago so it was very early days for the rave revival. I was asked to play and pulled out a bunch of classics from the late 80s and early 90s – 20 years later I'm still playing some of these too!
I snuck Ministry in there just for the hell of it as it was a great crowd up for anything, the intro was put together specially for the night and refused in the mix for radio. The flyer was a knowing homage to the old Spectrum nights at Heaven which helped kick off the acid house craze in '88. This is a studio recording of some of the mix I did for that night, complete with spoken word overdubs. As you can hear, it degenerated into utter silliness and during John's set he was so drunk his trousers started falling down (see photo evidence below).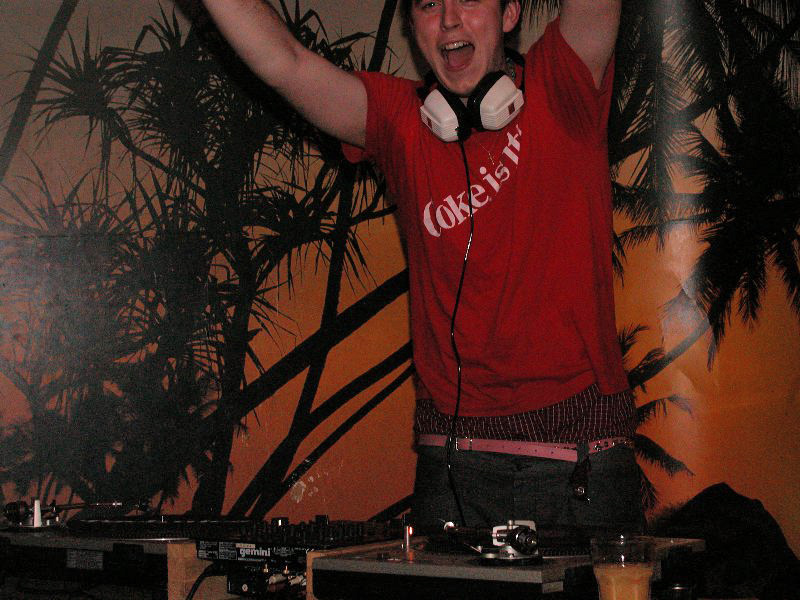 Tracklist:
DJ Food/A Guy Called Gerald – Kinky intro/Voodoo Ray
KLF – What Time Is Love?
808 State – Cobra Bora
Bam Bam – Where's Your Child?
Stakker – Stakker Humanoid
Ministry – Jesus Built My Hotrod
Orbital – Speed Freak (Moby remix)
The Scientist – The Bee (Honey Combed remix)
Hypnotist – House Is Mine
Smart Systems – The Tingler (remix)
Eygptian Empire – The Horn Track
The Prodigy – Out Of Space (remix)
Aphex twin – Digeridoo
Acen – Trip II The Moon pt 2
dsico – This is Missy Country