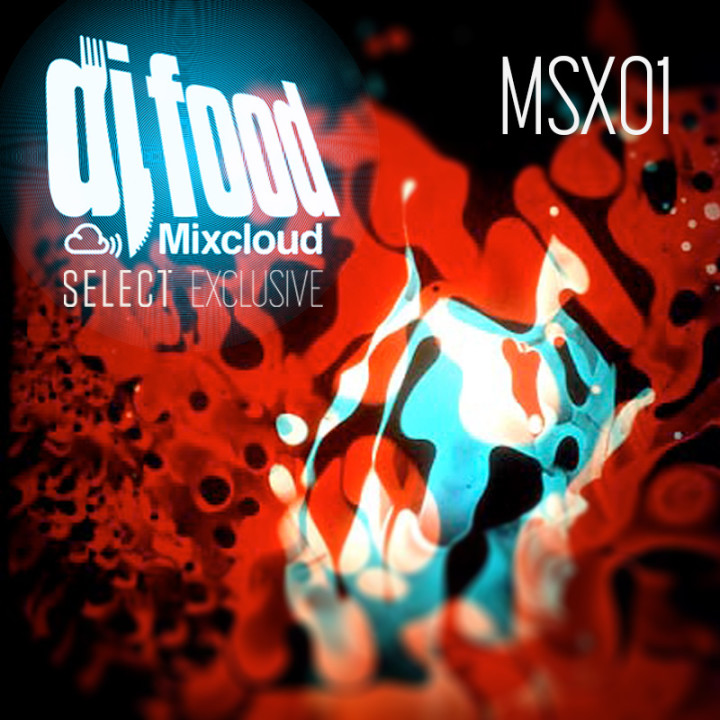 In my first exclusive new mix for subscribers I've chosen to make something that's been on the 'to-do' list for an astonishing 10 years (!) Back in June of 2011 I made an hour long mix for Solid Steel entitled Lynch Party Mix from some of the remixes of Brendan Lynch and Martin 'Max' Heyes aka the Lynchmob. Working together and sometimes going by Lynch Mob (but never to be confused with the rap group of the same name) they made some of the most psychedelic, dubbed out remixes and productions of the 90s. You can find that here in the second hour.
Working primarily with Paul Weller after stints around the Acid Jazz/Talkin' Loud camps in the late 80's/early 90s, Lynch oversaw Weller's return to the limelight as a solo artist, working with him on the final Style Council LP, 'Modernism', which initially didn't see the light of day due to record label indifference.
With Lynch as producer and Heyes as engineer they worked on Weller's 90's run of albums, the self-titled debut, 'Wild Wood', 'Stanley Road', 'Heavy Soul' and 'Heliocentric' plus all points in between, Lynch even co-writing on songs like The Changingman, Sunflower and Wild Wood. Where they really excelled though was in deconstructing the songs for B sides, stretching them out and using all manner of sonic tricks to twist them inside out.
The Lynch Mob Bonus Beats mix of 'Kosmos' is an early example and was perfectly in tune with the then current trip hop movement. Taking that style and using it on Primal Scream's trilogy of albums, 'XTRMNTR', 'Vanishing Point' and 'Evil Heat' was the next step and they also worked on several of the remixes under the band's name for the likes of Asian Dub Foundation and Massive Attack. Remixes as the Lynchmob followed for Air, ADF, Dr John, Oasis and Ocean Colour Scene with Heyes also working on a couple of tracks with Weller drummer Steve White and ex-Councillor Mick Talbot.
If the Lynch Party Mix covered the more downtempo, dubby side of their output then part 2 picks up where that left off and slowly builds in tempo to a galloping blues rock crescendo. It includes a 6 minute megamix of various versions of the aforementioned 'Mathur' as well as two remixes of Weller's 'Brushed' only issued as a promo. The 'Lynch Mob Bonus Beats' and 'Acid Dub' mixes came from an acetate obtained from someone who worked in the industry at the time. I love the freeform nature of all these mixes, they're full of backwards guitars, reverb-heavy drop outs and copious amounts of delay, even if it can get a bit full on at points. I can only imagine they achieved this by doing live mixes on the desk and then editing down the results to get a modern psychedelic sound without resorting to cliché. Also it's HEAVY, they get a big, chunky sound that recalls some sort of acid trip where the music warps and moves in and out of your headspace.
*A word about the mix – there's some extreme panning, feedback and distortion going on throughout, this is part of the original recordings and intentional, just be careful on the volume.
I've used dialogue from a drug information film called The Mindbenders throughout the mix to give it a running theme, it seemed appropriate and this concludes the Lynchmob mixes. I always intended to do two as I had plenty of material for them and it feels good to finally get this one down. There will periodically be more exclusives as I go through my list of themed mix ideas and tick them off, I can't say when but this gives me a good excuse to finally get round to doing them.
Track list:
Paul Weller – Sunflower (Lynch Mob Dub)
Primal Scream – If They Move, Kill 'Em (12" Disco Mix edit)
Asian Dub Foundation – Free Satpal Ram (Primal Scream & Brendan Lynch Mix – DJ Food Edit)
Ocean Colour Scene – Falling To The Floor / 100 Mile City
Ocean Colour Scene – July (Forza Moderna Mix)
Indian Vibes – Mathur (Discovery of India mix / Adbhuta / Extended mix / Lynch Mob beats DJ Food re-edit)
Paul Weller – So You Want to Be A Dancer
Talbot / White – Off the Beaten Track (4-1 Dub mix)
Paul Weller – Brushed (Lynch Mob Acid Dub / Lynch Mob Bonus Beats DJ Food edit) (acetate)
Primal Scream – Burning Wheel (DJ Food edit)
Ocean Colour Scene – Flood Tide Rising
Deus – Sun Ra (Lynchmob Dub)
Paul Weller – From The Floorboards Up (Lynch Mob Instrumental Remix)