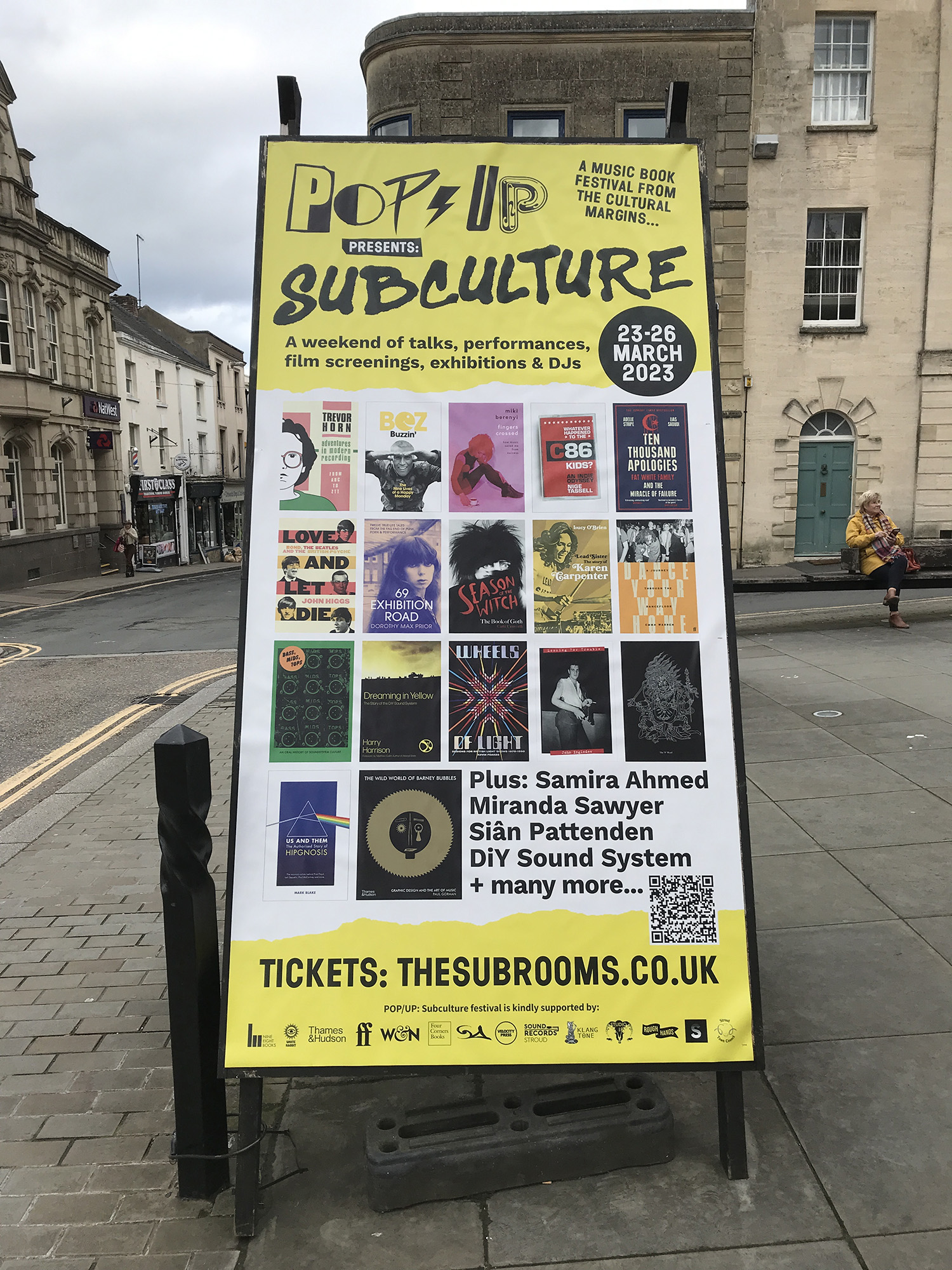 Back from a whirlwind weekend in Stroud and Bristol – primarily to talk about my Wheels of Light book at Klang Tone Records in Stroud on Friday night as part of the Pop Up Subculture festival. The event went very well with an engaged crowd and many new friends made. Met up with old acquaintance Bill Brooks who introduced me to bonafide light show legend Sid Fossil who had come to the talk! Seen here next to yours truly with friend Craig in the middle and Bill on the right.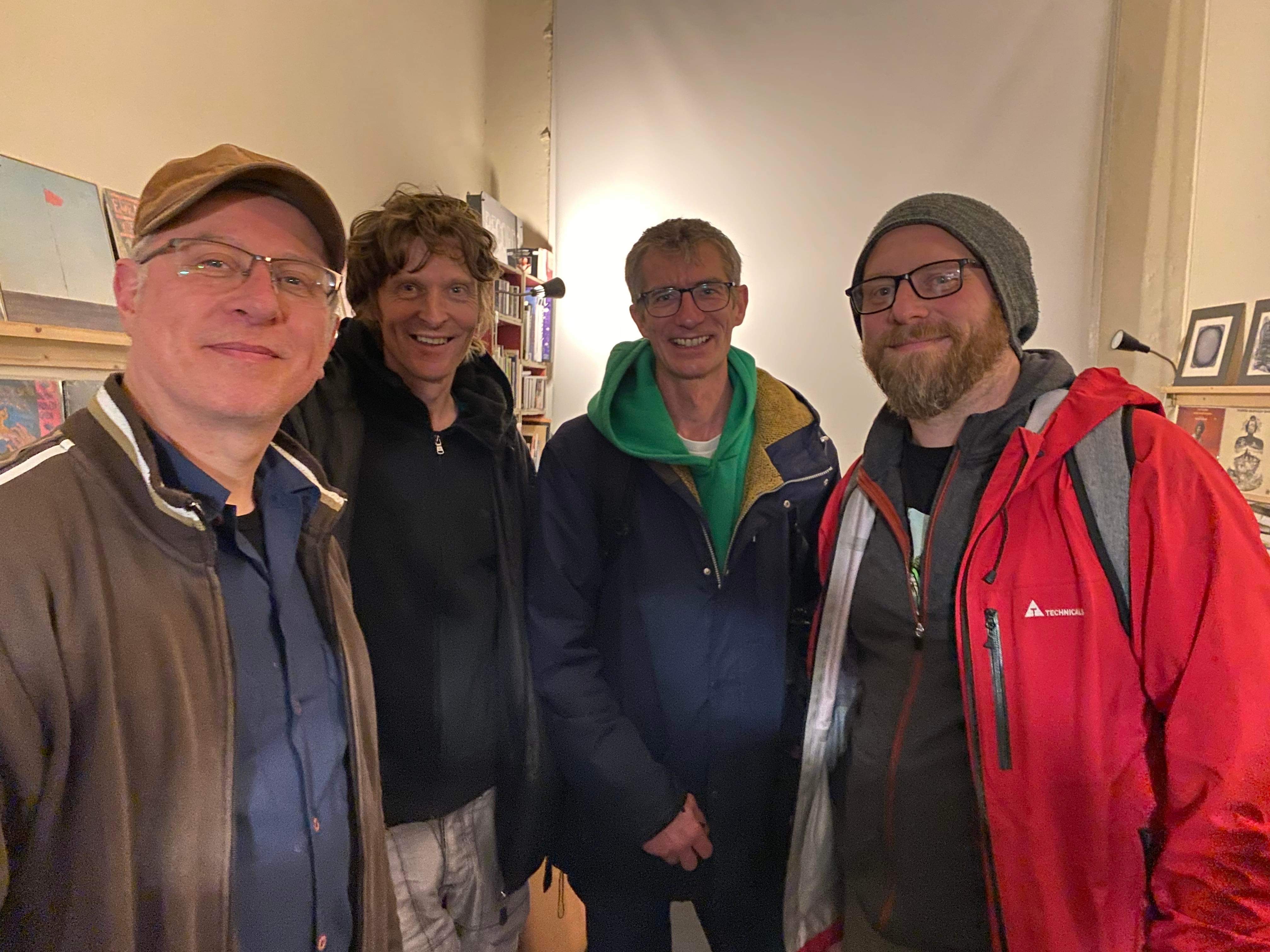 Stroud is lovely and sports three excellent record shops – Sound Records, Trading Post and the aforementioned Klang Tone which sits above the Pagan Vintage shop. All well worth your time, many treasures were found, not least a clutch of original International Times newspapers in stunning condition.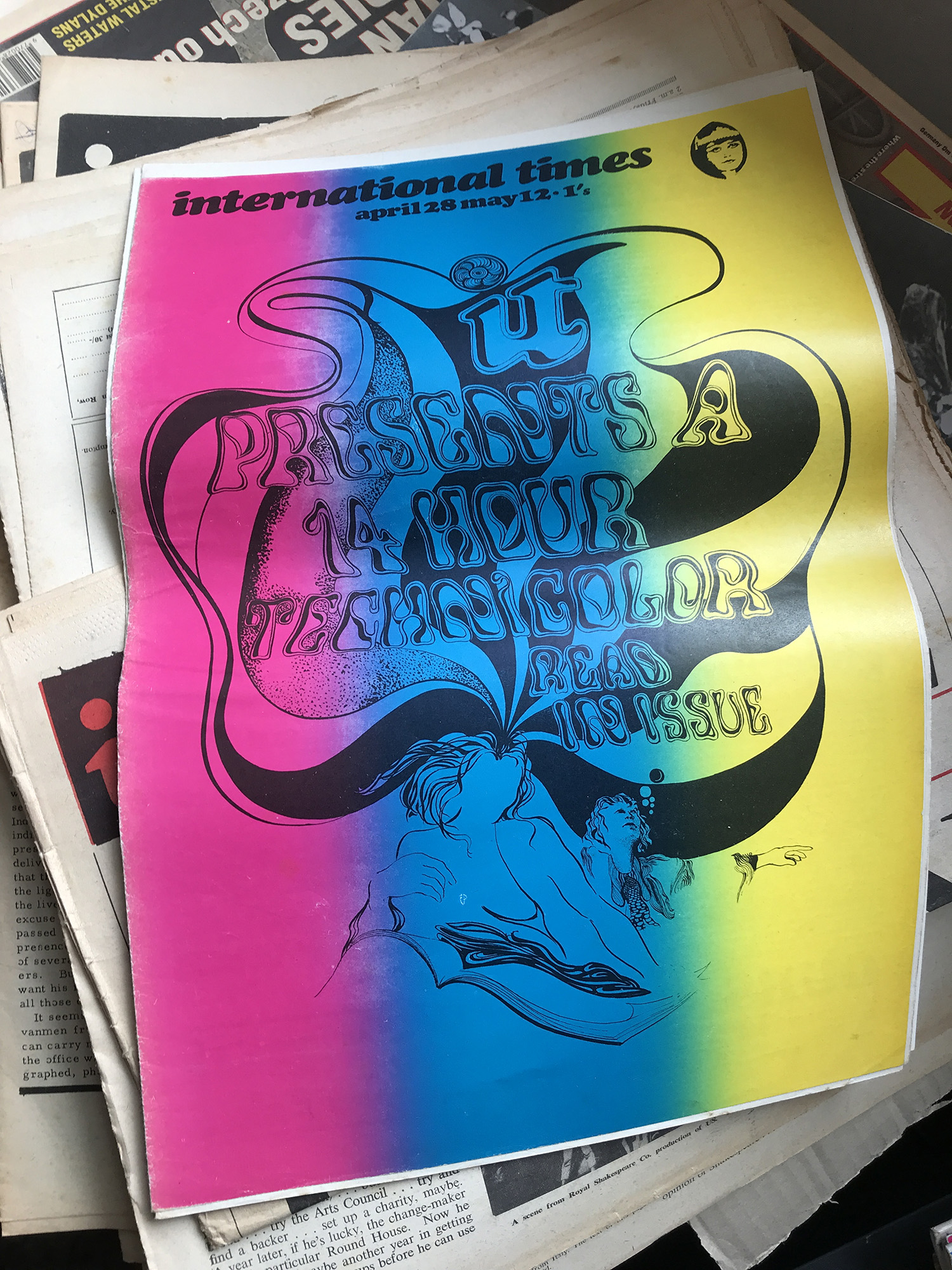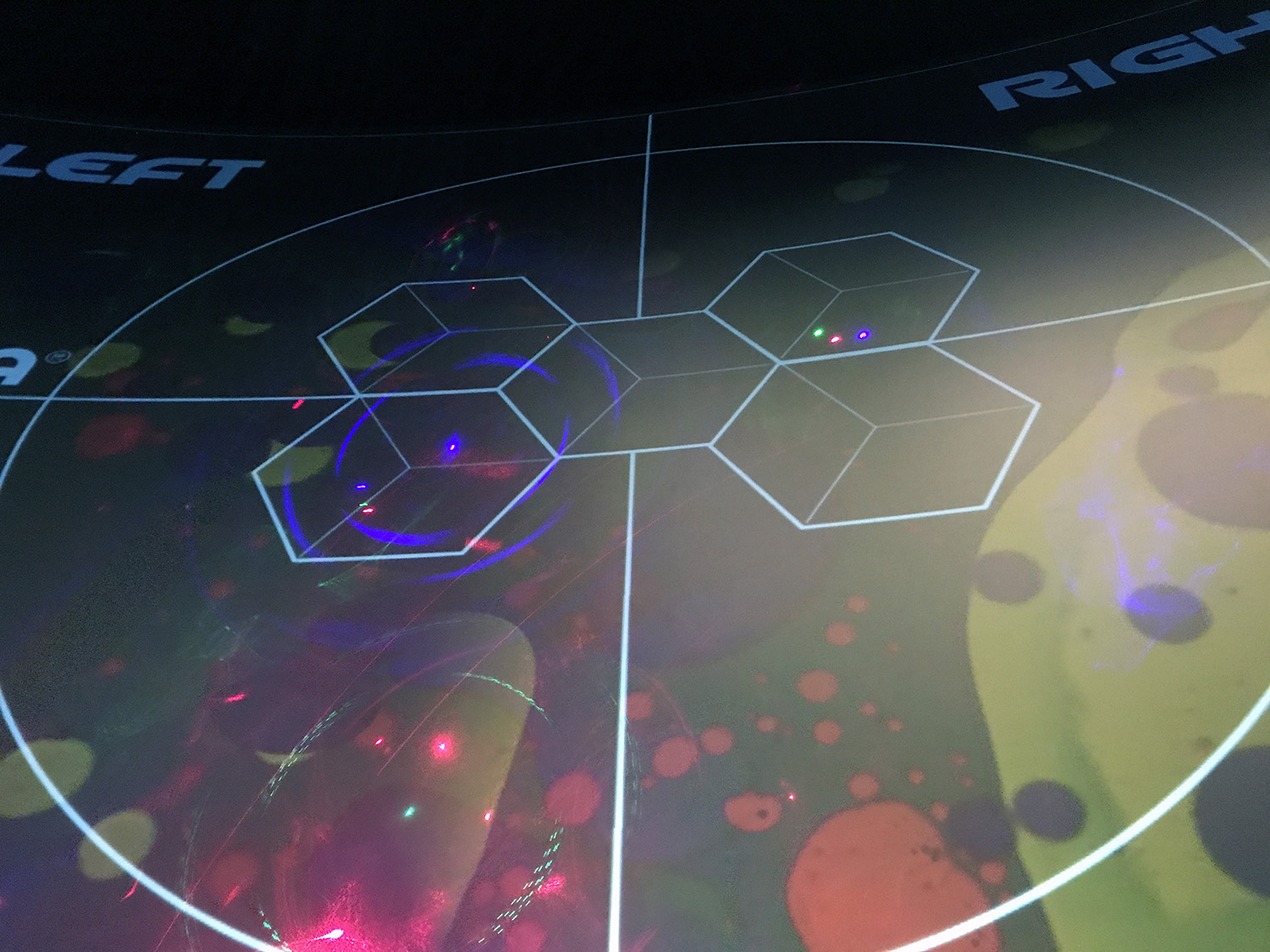 After a day's digging I jumped on the train down to Bristol, met up with my video cohort, PuttyRubber, and went to the first Holotronica weekend at the disused IMAX cinemax. Hosted and opened by DJ Cheeba, Solid Steel family of old and now working with Stuart Warren-Hill's Holotronica outfit, it was great to see old Bristol crew from our days doing regular nights with the Detectives of Perspective. The Light Surgeons played their excellent 'Atemporal' AV set, newly expanded into a 2.0 version and then Funki Porcini presented his incredible Laserium show which absolutely wowed people in the theatre. I've seen this three times now and it just gets better and better, there's nothing like it and it's impossible to convey via photos. Equally impossible is Stuart's 3D Holotronica set (for obvious reasons) which was some of the most eye-poking 3D I've ever seen. All in all a triumph for audio visual gigs and I hope they do more.
Photos below are from Stuart Warren-Hill (Holotronica) and Christopher Thomas Allen (The Light Surgeons)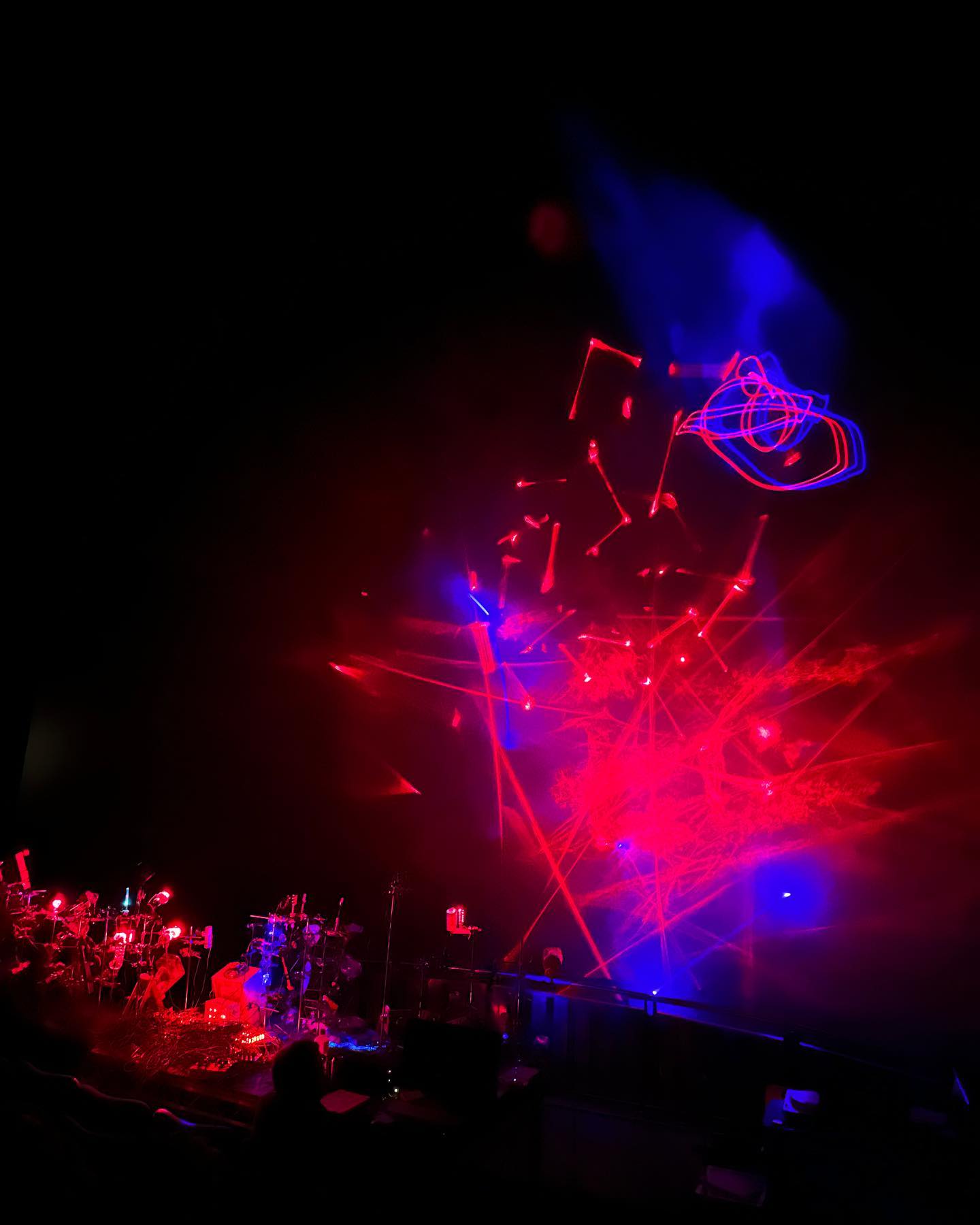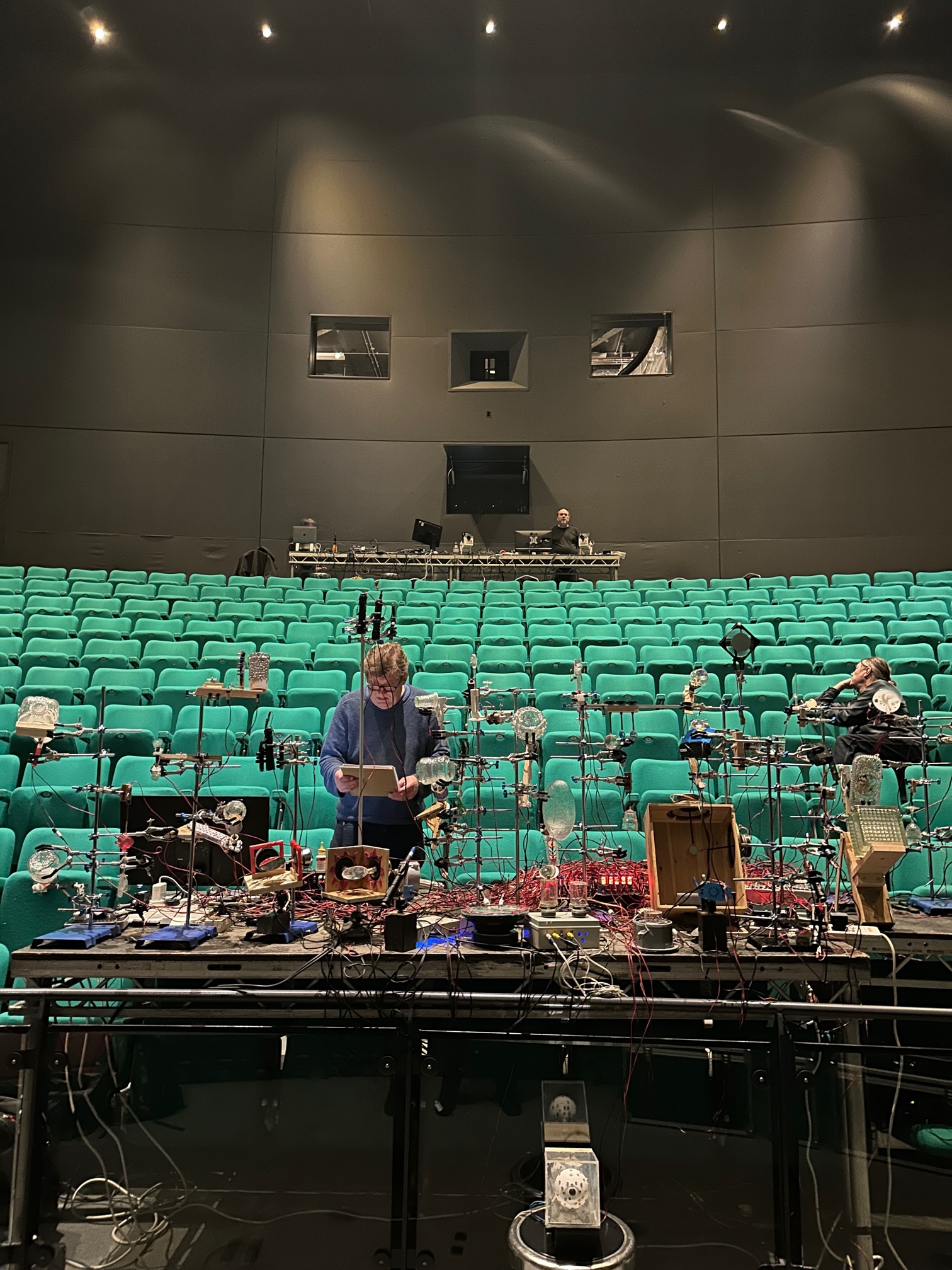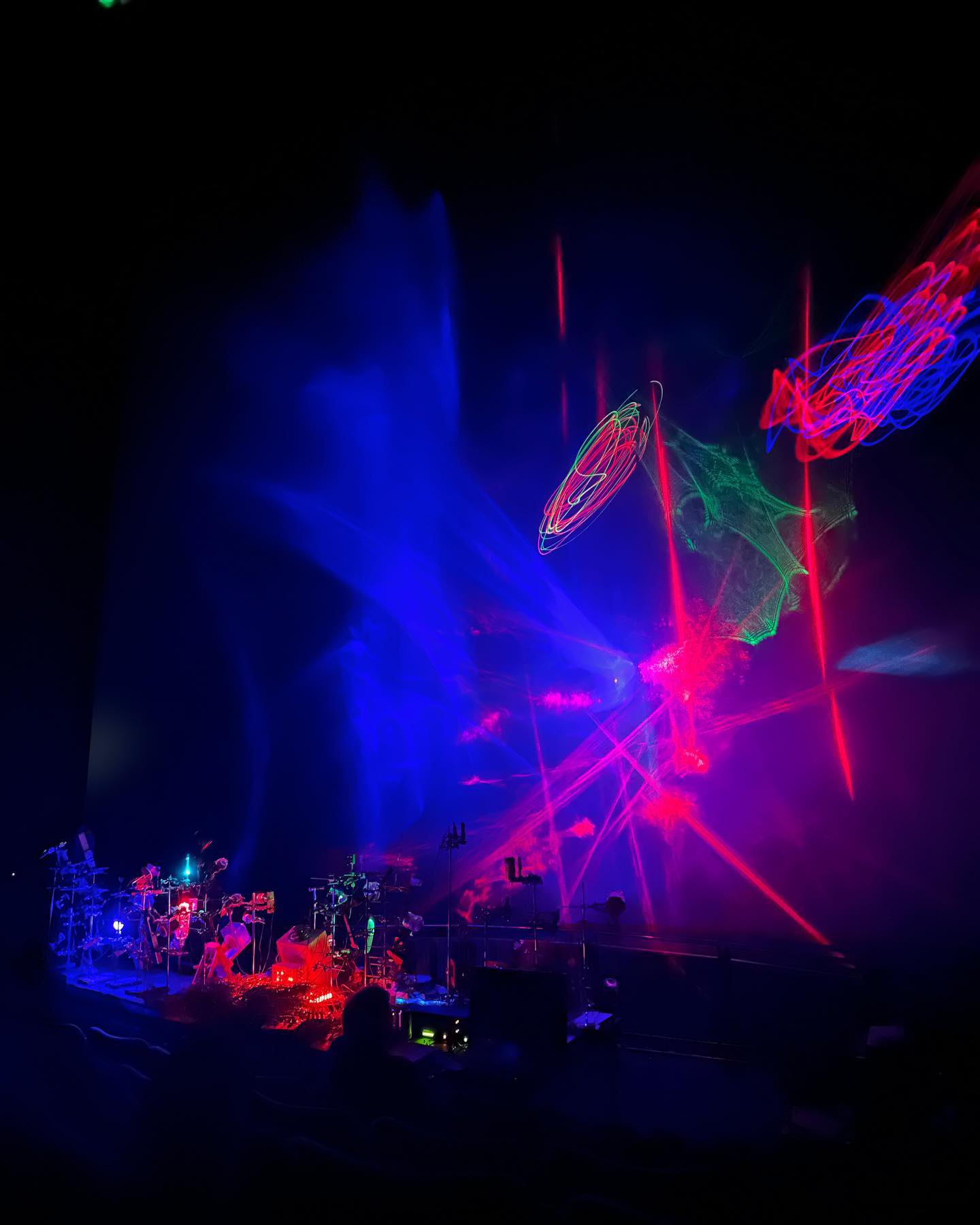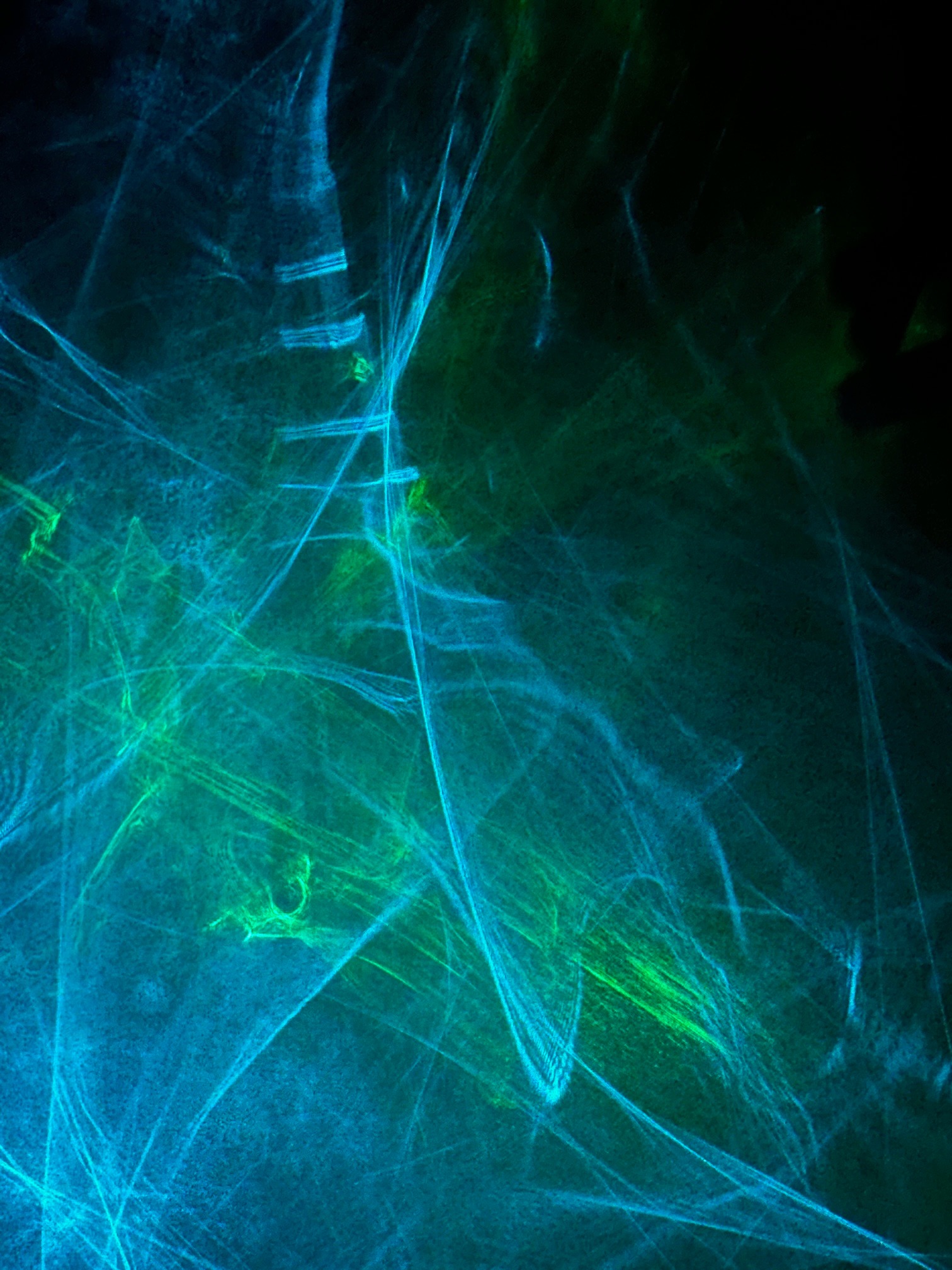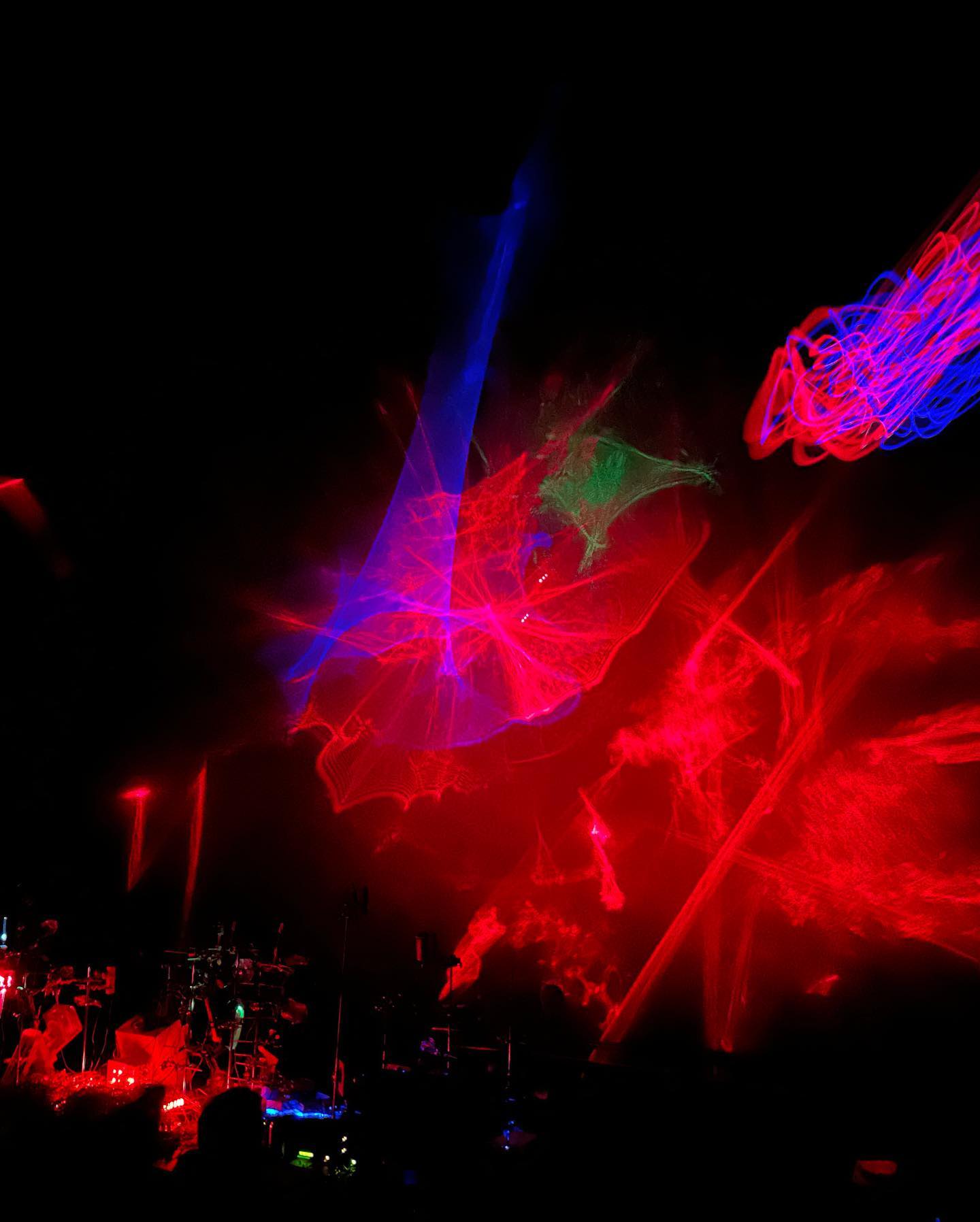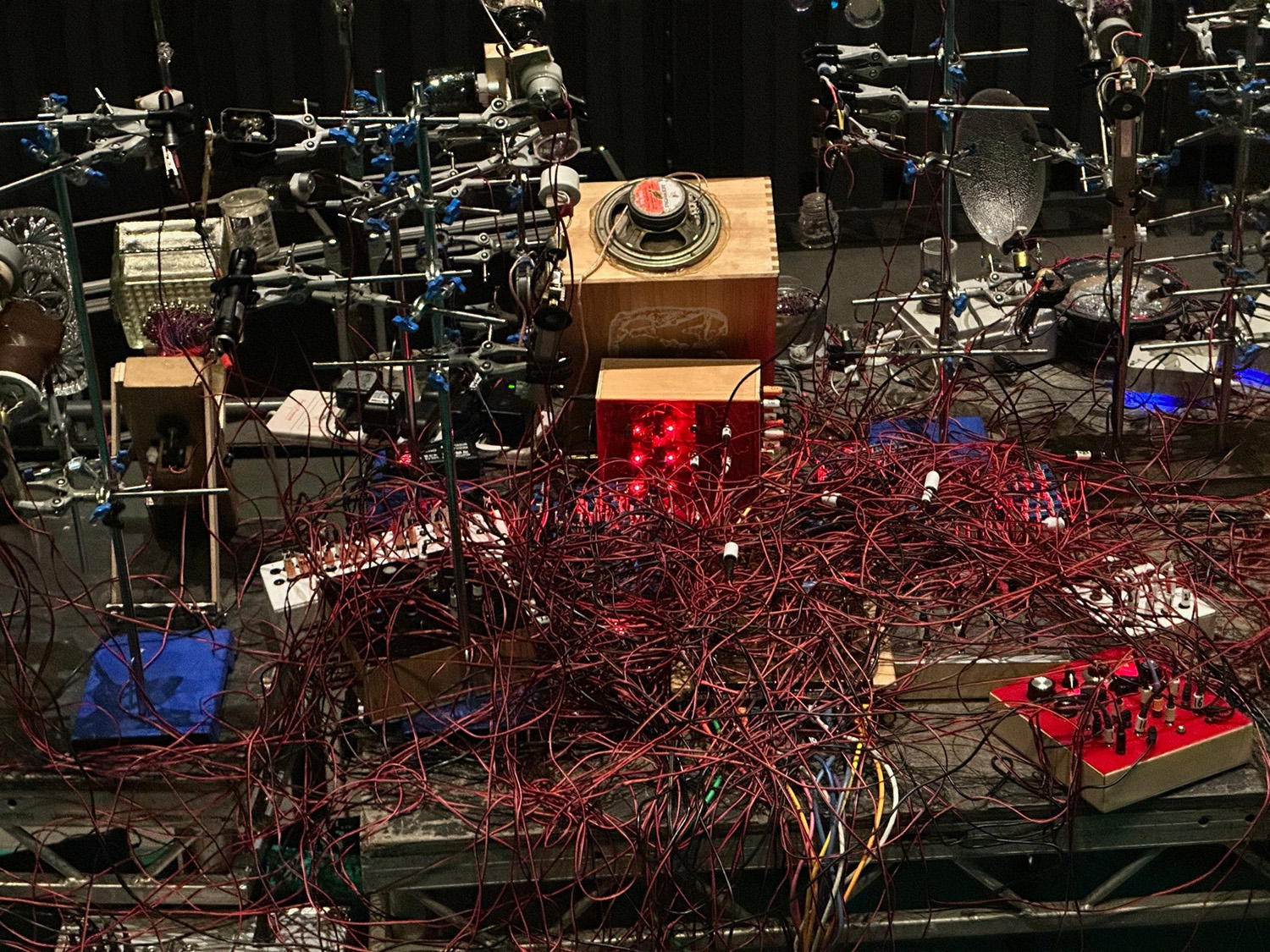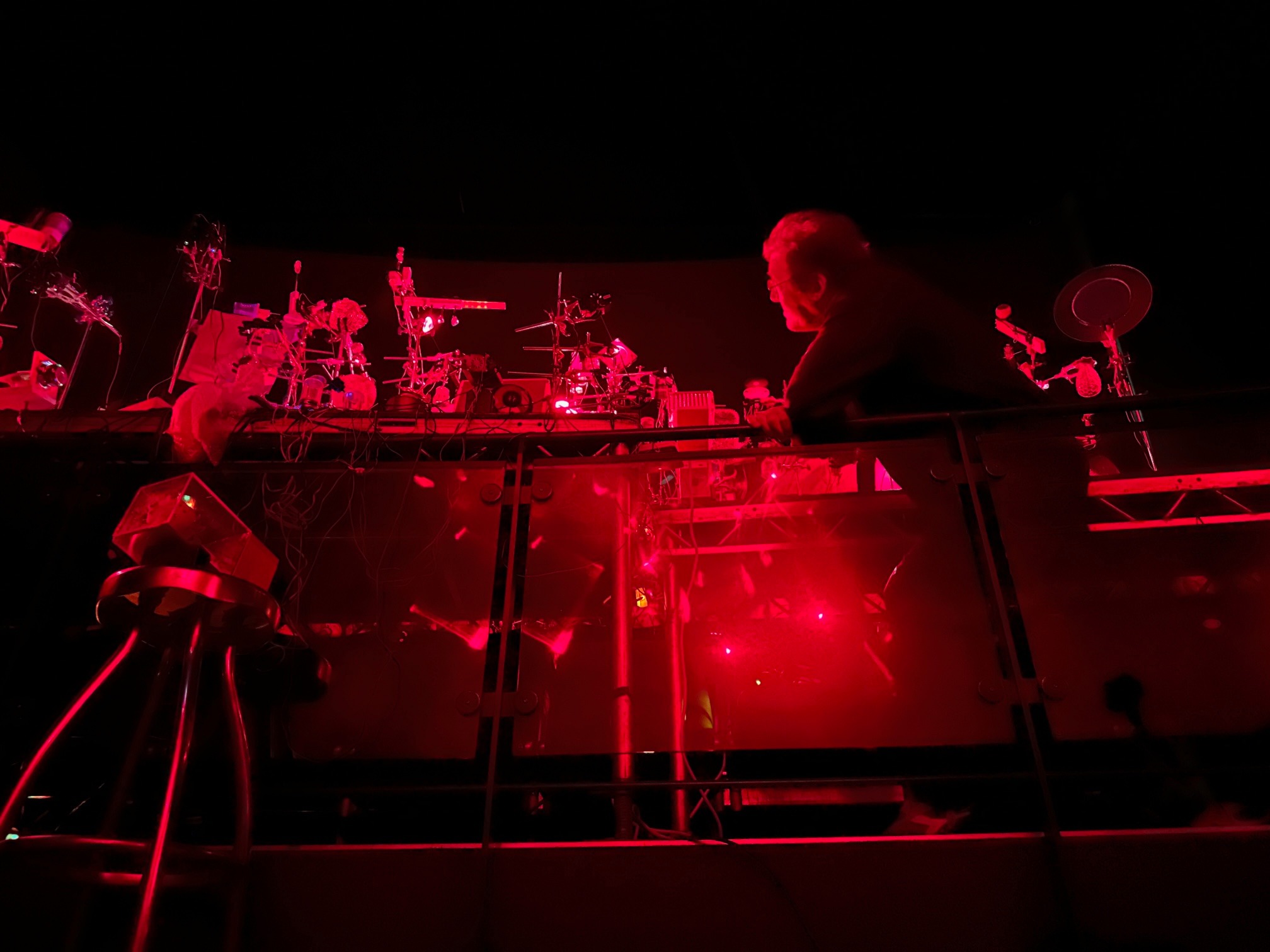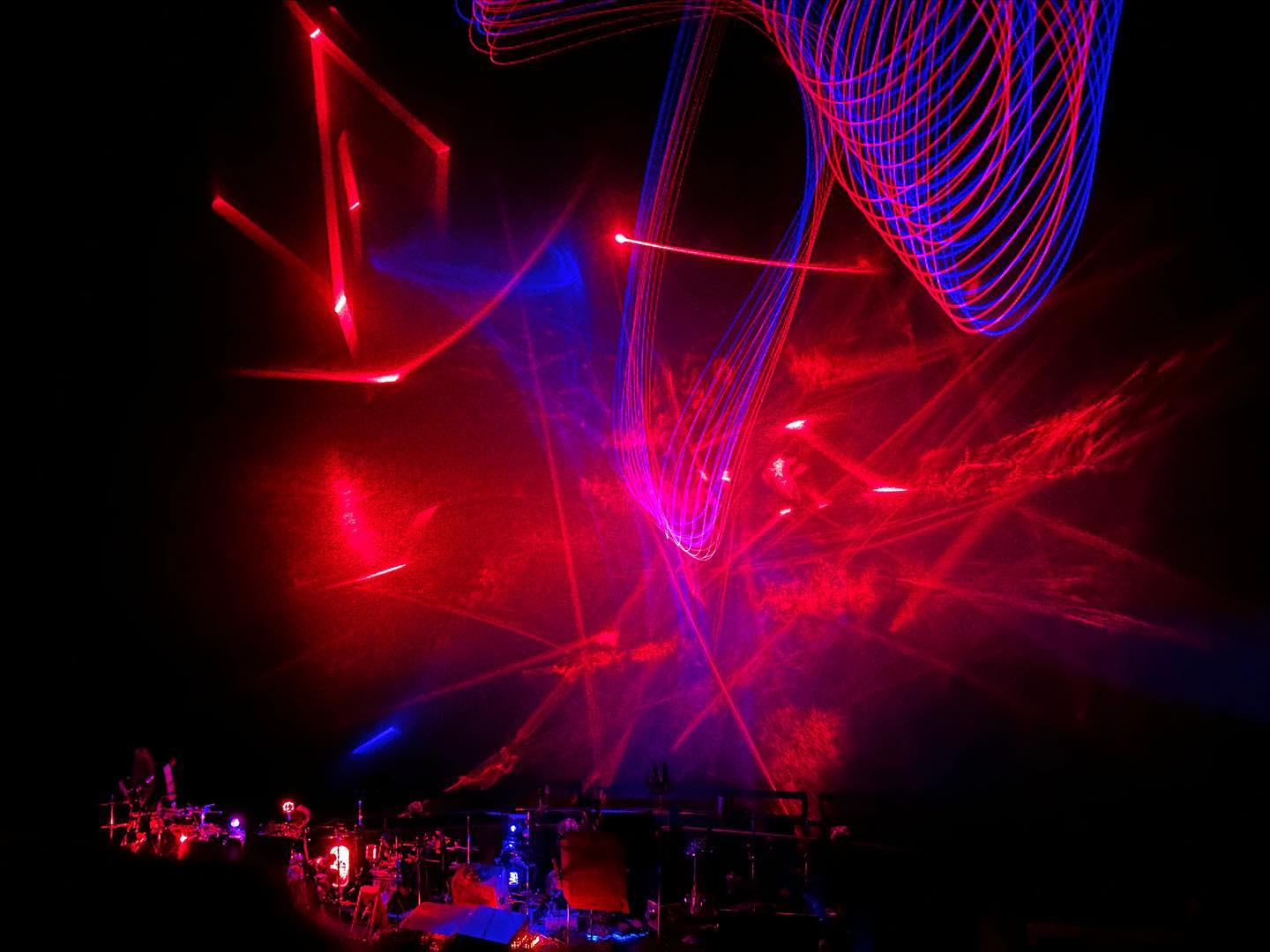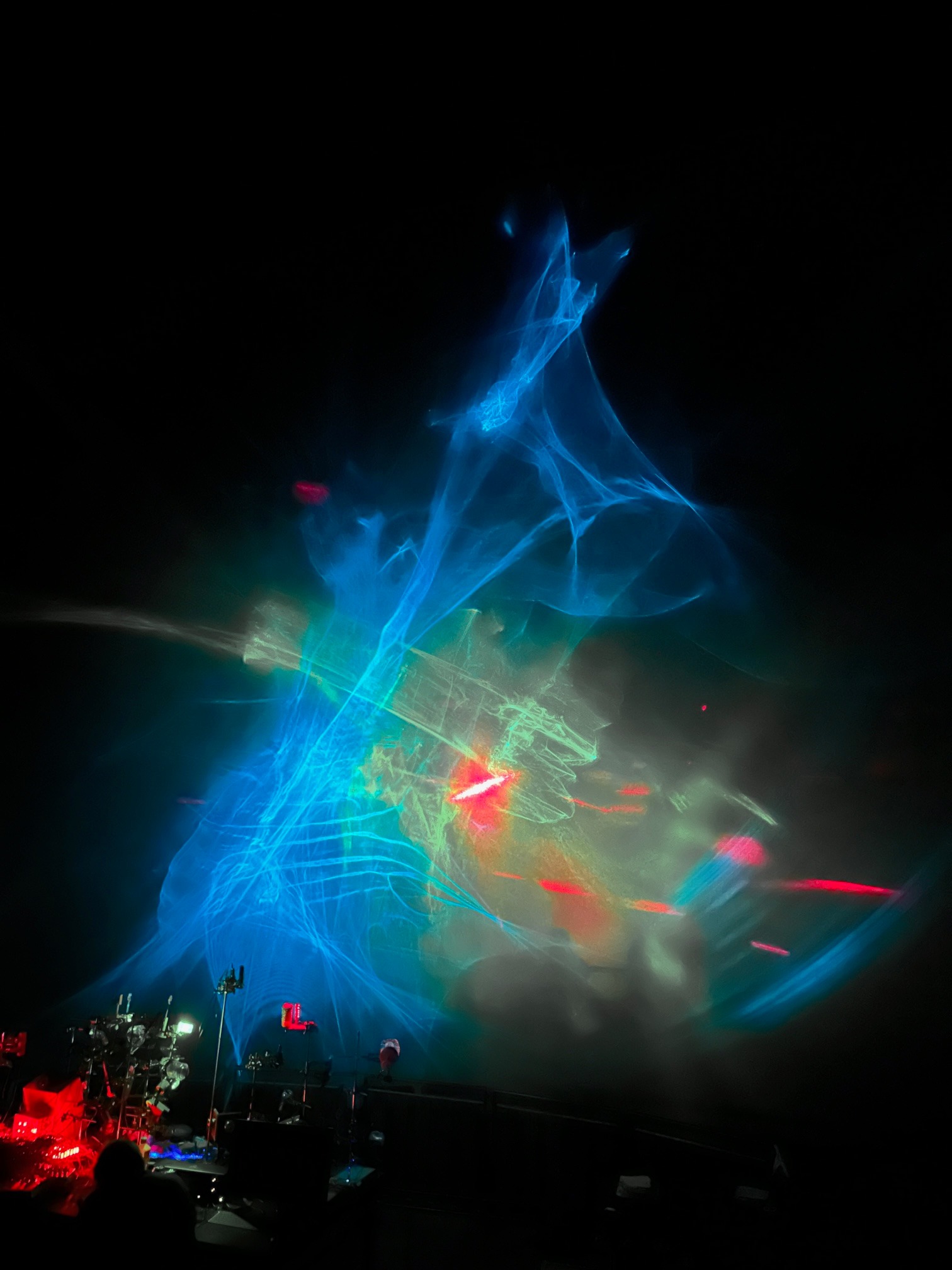 Crew photo L-R: DJ Cheeba, Stuart Warren-Hill, Funki Porcini, Chris Allen – missing in action Tim Cowie, the other Surgeon who provided an excellent live soundtrack.