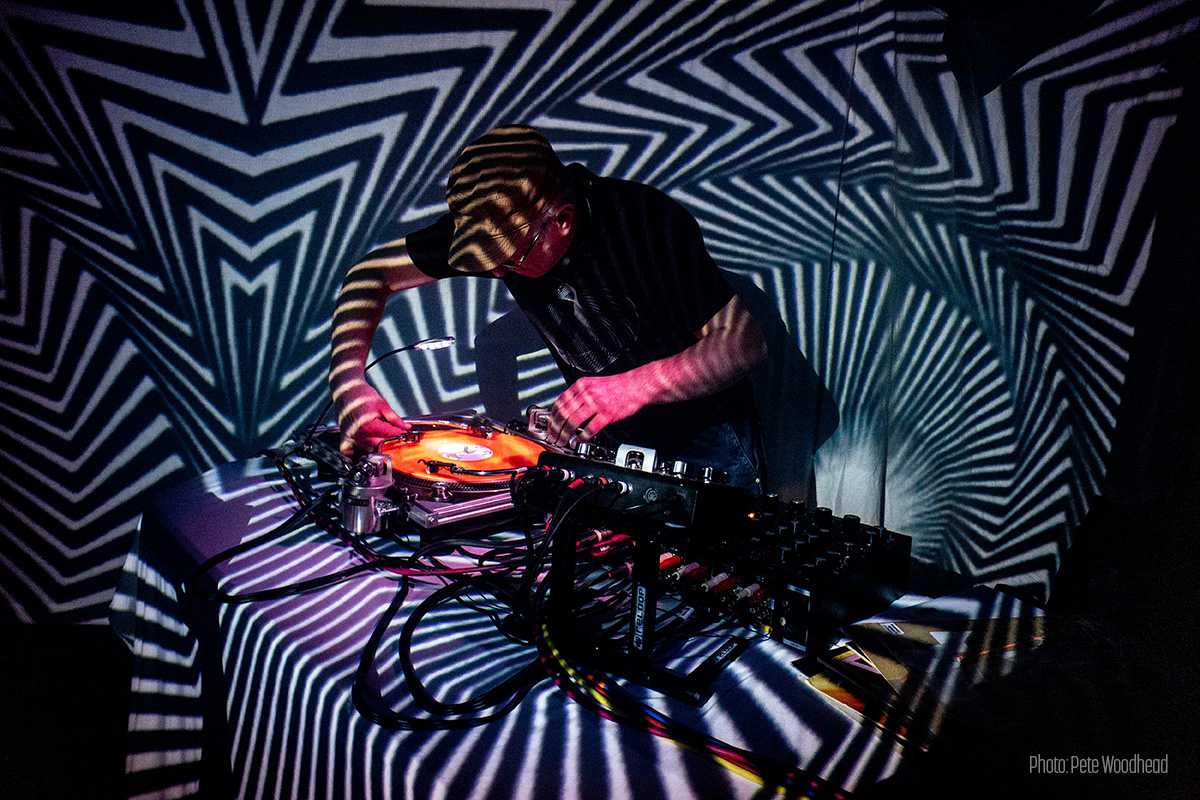 Well, last Friday was a blast in Ramsgate, a packed room with an up for it crowd is all you could want but to have that crowd open to experimental turntable jams was even better. Myself and PuttyRubber overcame our pre-gig nerves and rattled through an hour plus of the set with a few hiccups but ultimately a banging show. Andre, Al and Conner at the venue bent over backwards to make it as easy as possible for us and Pleistoscene Megafauna did a fine job warming up for us. They really have a great venue and a good scene going on down there.
Some great photos came out of this, not least the one above taken by Pete Woodward which has to be one of my favourites ever taken.
Here's a short clip of an acid moment, also taken by Pete Woodhead, if you like what you hear then there's some of this coming to my
Infinite Illectrik
label on Bandcamp in the coming months as I've been recording recently and have a bunch of stuff to finish that will be released digitally. There may even be a physical release too later this year…
Below are some more photos from my good friend
Jude Greenaway
, aka
Scan On
e and owner of the
Yellow Machines
and
Modified Magic
labels, who's a newly installed resident of the area.
We're actively looking for gigs for this audio visual set up so please get in touch if you want to book us.