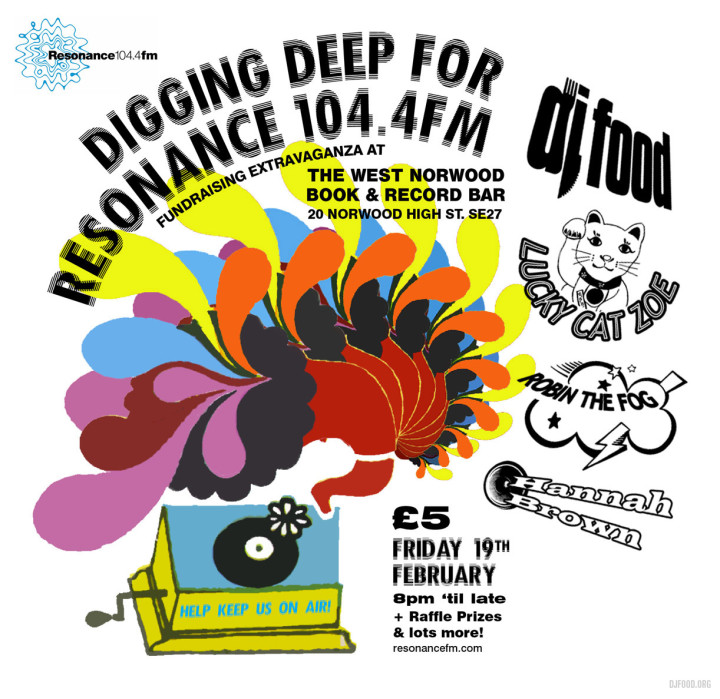 I'm doing / have done a couple of things for Resonance FM – London's great station of the weird, wonderful and avant garde. Last week Robin The Fog, aka Howlround, came errrr… round and we spent a hugely enjoyable three hours going through the odder ends of my collection. It rapidly descended into, 'have you heard this? you haven't? oh my god, check this out' etc. etc. We've all been there but Robin's and my tastes are quite acutely tuned to a specific end of the musical spectrum marked 'miscellaneous'. This is all for a new series on his and station cohort, Hannah Brown's 'Near Mint' show about 'excessive record collecting'.
He left with over an hour of audio and a lot more of me wittering on about German concept albums about the body, a children's alphabet in space LP, one-off record booth finds and cut up psychoanalysis experiments. We touched on old favourites like Ken Nordine, John Rydgren and Marshall McLuhan too but our shared love of Sesame Street's more experimental side wasn't discussed. Below are some examples of some of the delights we explored and you can hear the show next Tuesday, February 9th at 6pm. NOW! (Well, part 1 anyway)


The week after that I'll be joining both of them. as well as host of the station's Luck Cat show, Zoe Baxter, at the West Norwood Book & Record Bar to help raise money for the station as part of their annual funding drive. There will be a raffle with prizes, some from my own collection, but most of all, there will be great music (see flyer above for details).