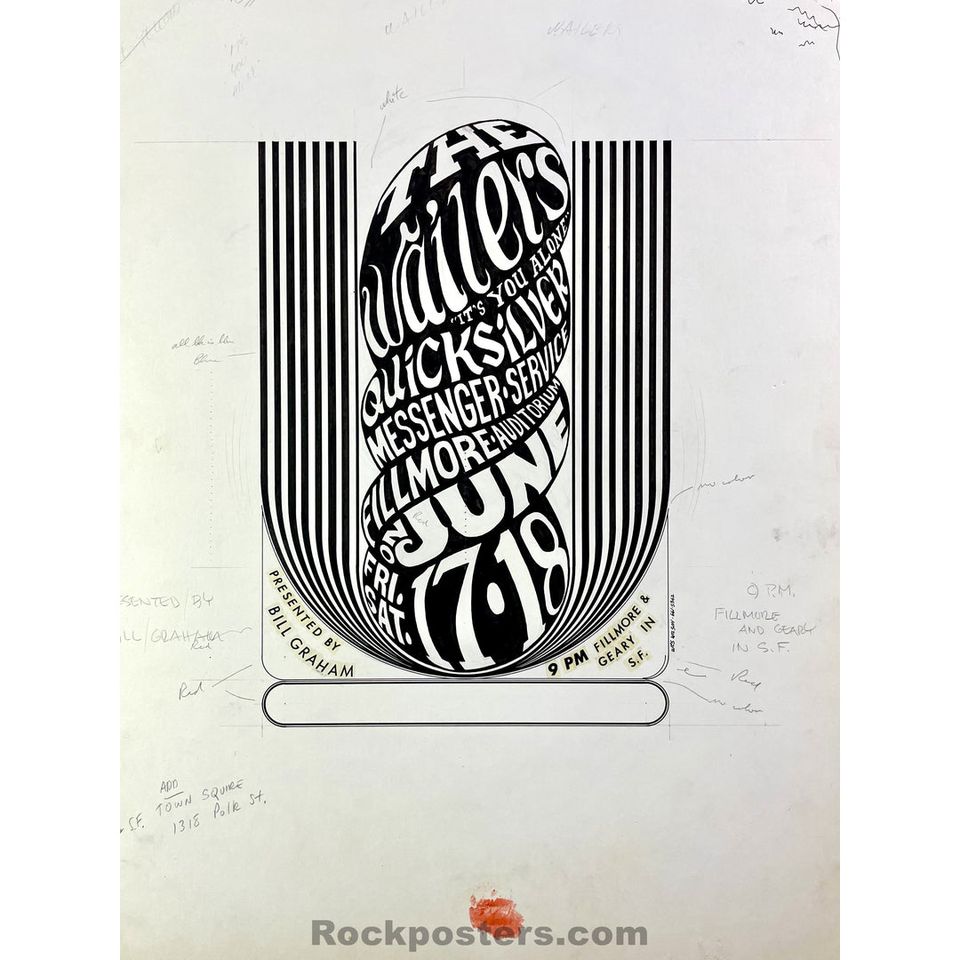 Rock Posters.com has opened up their archives and is selling some of the original art to some classic posters by Wes Wilson and Lee Conklin.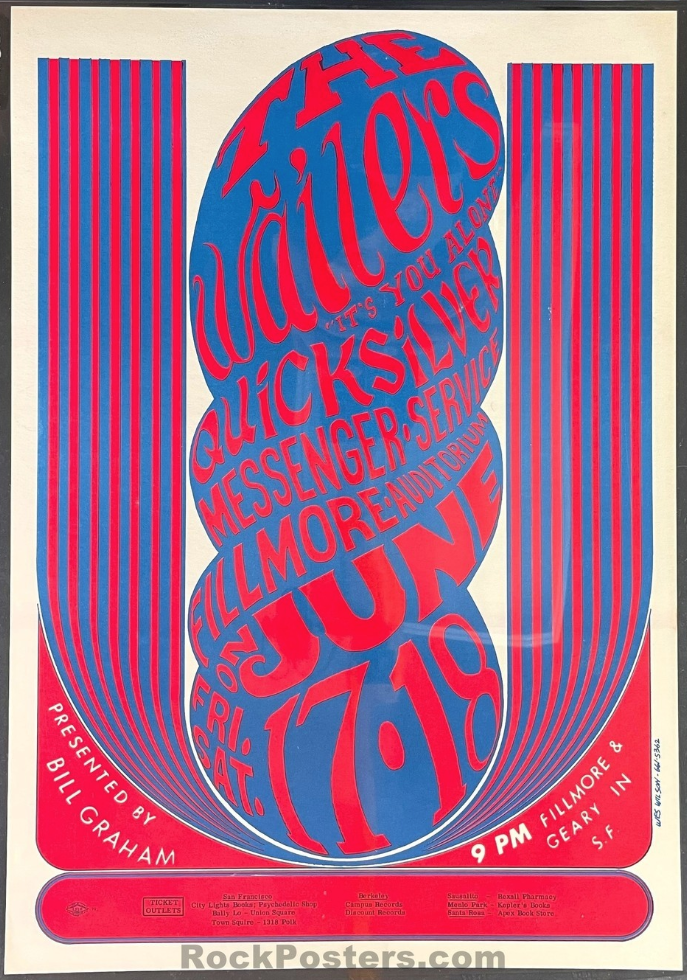 I love seeing original art of any kind, it gives a further look behind the curtain at the process and prowess of the creators. None of this is cheap, mind, but given these are one of a kinds it's no surprise. I've included the originals alongside the posters here.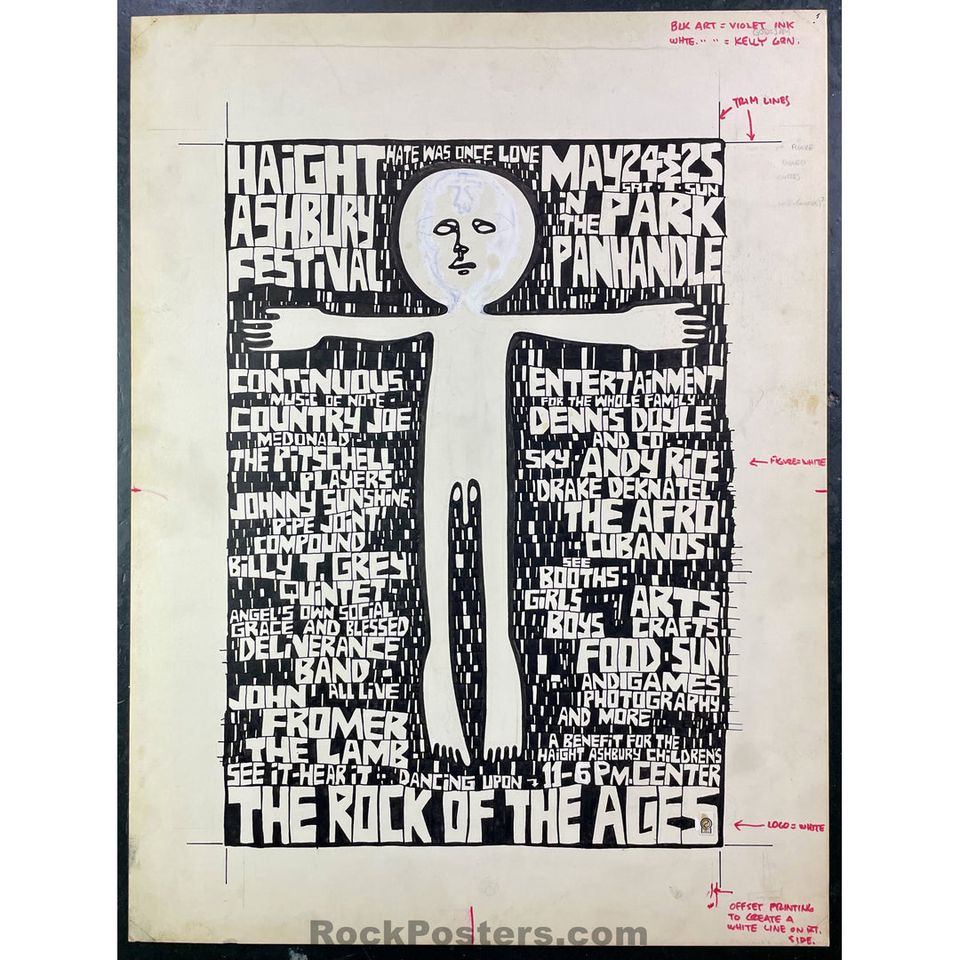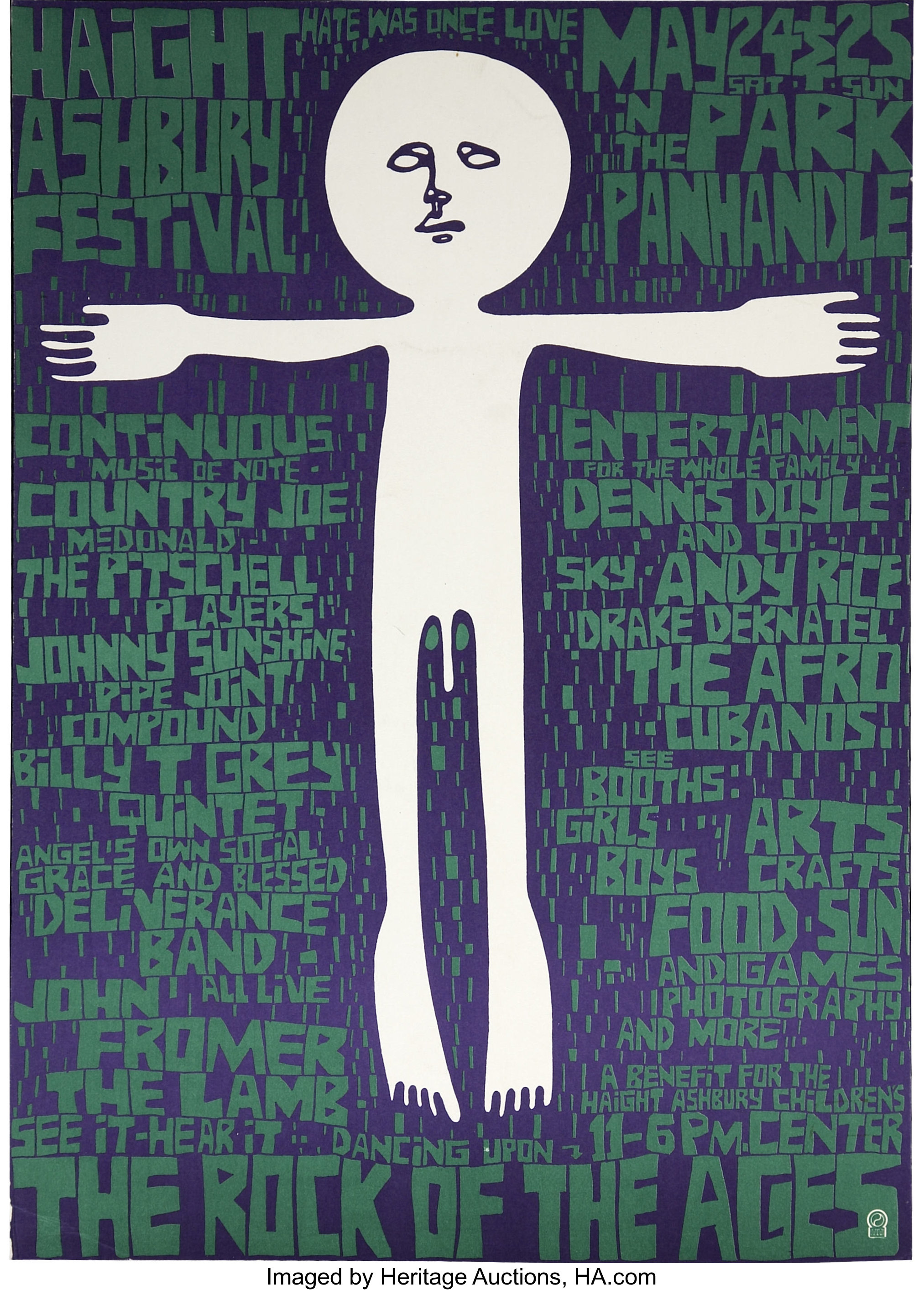 The printing plate (or one of them) was sold some years ago at auction for this too, seen here in red on metal, the poster was in purple and green inks.