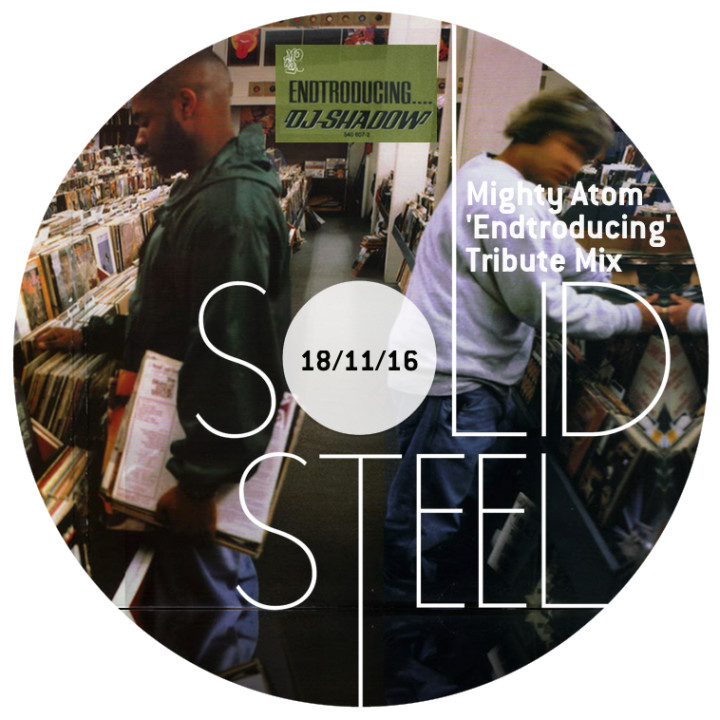 The latest Solid Steel show features DJ Mighty Atom's deconstruction of DJ Shadow's 'Endtroducing' album, now 20 years old, in hour 1 and my taster mix for the new De:tuned Records 'Brainbox' compilation in hour 2. I'm biased but that's a great way to spend 2 hours this weekend IMO.
Mighty Atom's mix follows Solid Steel's tried and tested blueprint of finding the original sources used in heavily sampled classics (see Beastie Boys, De La Soul, Public Enemy, Beck and Nas of past shows) and adding spoken word snippets relating to the making of said album. He rises to the challenge admirably and this has to be one of my favourite mixes of the year.
My own mix takes a sample of tracks from the huge new 6xLP 'Brainbox' compilation, adds some past releases from the same label and hides some exclusives not due until next year in too. For fans of 90s era electronica from labels like Warp, R&S, Red Planet or Axis then this is for you – lots of familiar names, all brand new tracks.