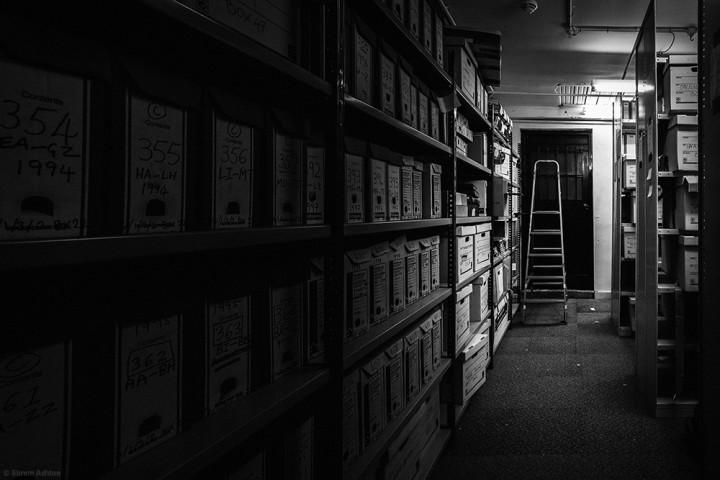 This is the first part of a special visual exclusive on the new Soundsci album, 'My Boosey Weighs A Ton', the music of which is made completely (and legally) from samples provided by the Cavendish music library (formerly Boosey & Hawkes). Below are photos by Simon Ashton and recollections from group member Jonny Cuba on their visit to the archive to search for material. These are the last days of the archive as you see it here, shortly after this it was packed up and put into storage so thanks to Simon and Jonny for these pictures and thoughts. Part 2 on Monday will feature more shots by sleeve designer Darrell Krum.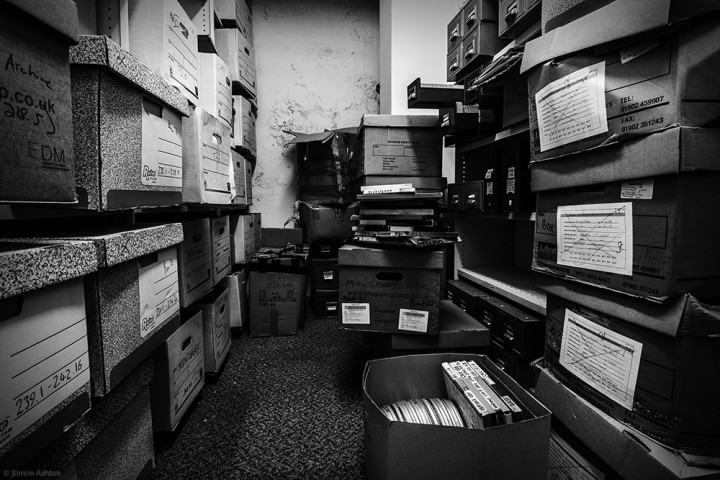 My pace quickened as we strode towards our destination, High Holborn in the heart of old London. As we crossed the road, I wondered what treasures were stashed just out of sight of the bustling High Road. I ushered my fellow adventurers Darrell and Simon into a grand building. The dull glow of architectural light was in high contrast to the brightly lit area immediately around a smart reception desk. We were surrounded by an aura of quality and affluence. However, before we even reached the desk we took a sharp turn through a set of almost invisible double doors.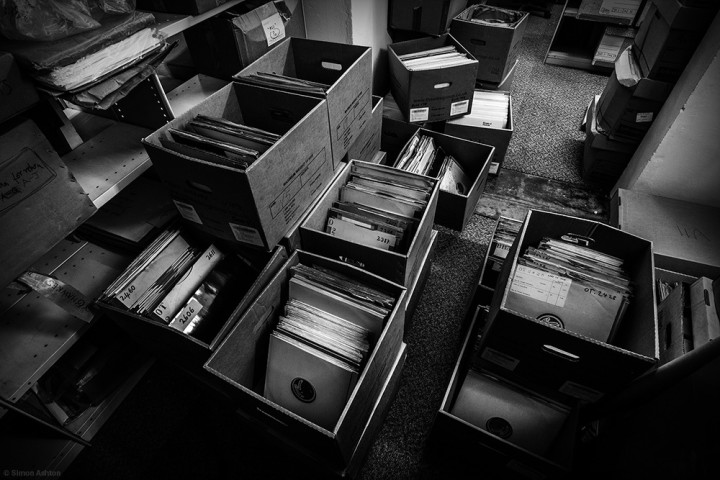 We traveled along corridors and down numerous staircases. The decor took us back time the further we ventured and at last we reached our destination. The vault. There was a heavy door made of thick steel and as we stepped inside Darrell immediately remarked upon the strong odour, a mixture of musty paper and damp. As we ventured deeper into the labyrinthine cave the smell enveloped us and the damp was clearly manifest on the walls and on some of the treasures contained within.
Amongst the prizes I saw was a huge leather bound master score, handwritten, of Stravinsky's 'The Rite of Spring'. Ledgers and books of ancient share certificates spilt out of numbered boxes. However, all these things were secondary to the real treasures. Shelves and shelves of reel to reel tapes, vinyl LP's and shellac 78's. Digger's Manna.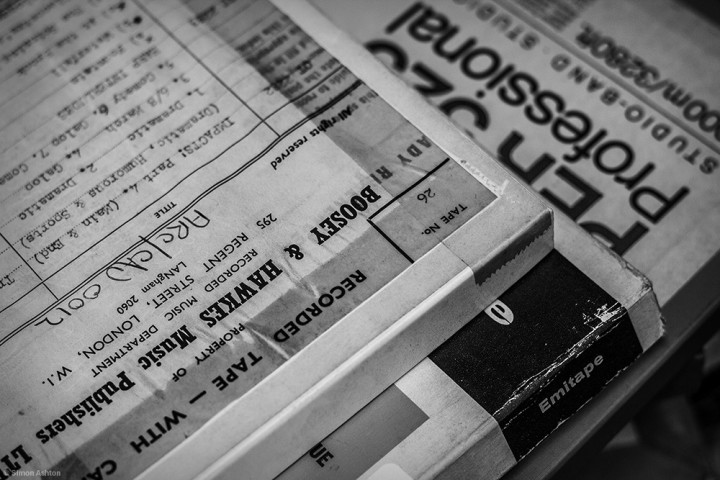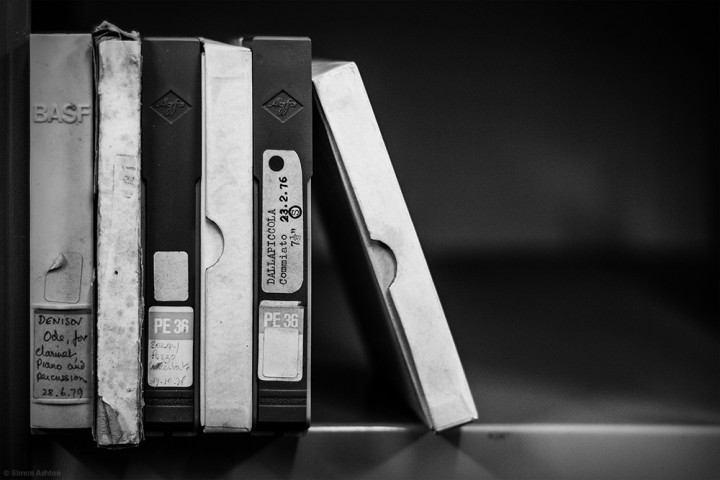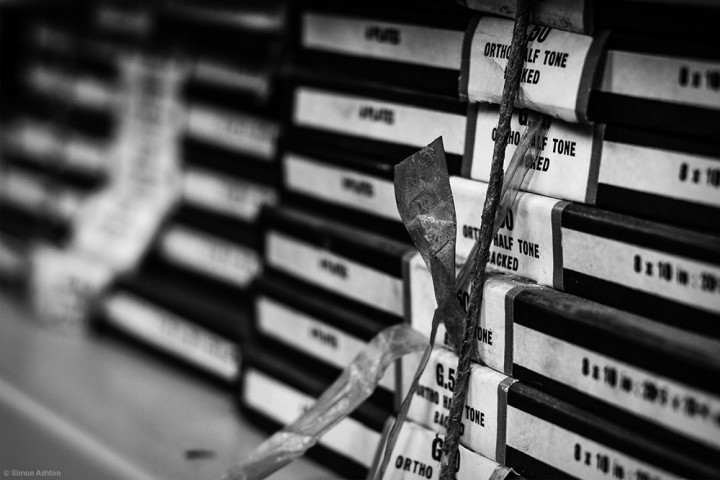 The archive has now been packed away and moved to an industrial space outside of town. London changes, but the nooks and crannies where culture and mystery collide are remembered by us in our music and art. – Jonny Cuba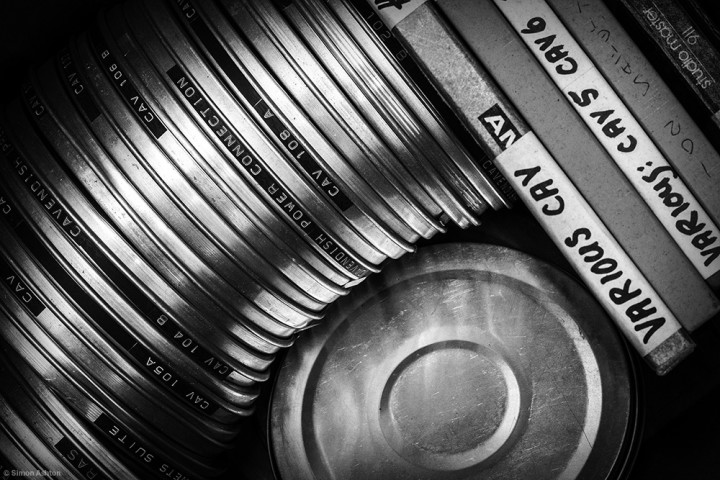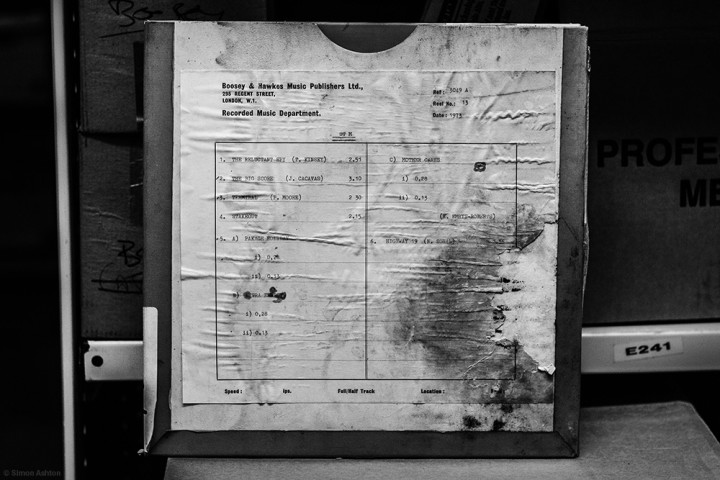 Listen to Jonny, joined by Ollie Teeba – the other half of the production duo in Soundsci – on Jonny Trunk's OST show a few weeks back where they layout how they went about making the album, play cuts and joust with Señor Trunk over who has the rarest library and soundtrack cuts. You can pre-order the album here before it drops on Monday – only 500 copies and half of them are already spoken for apparently.