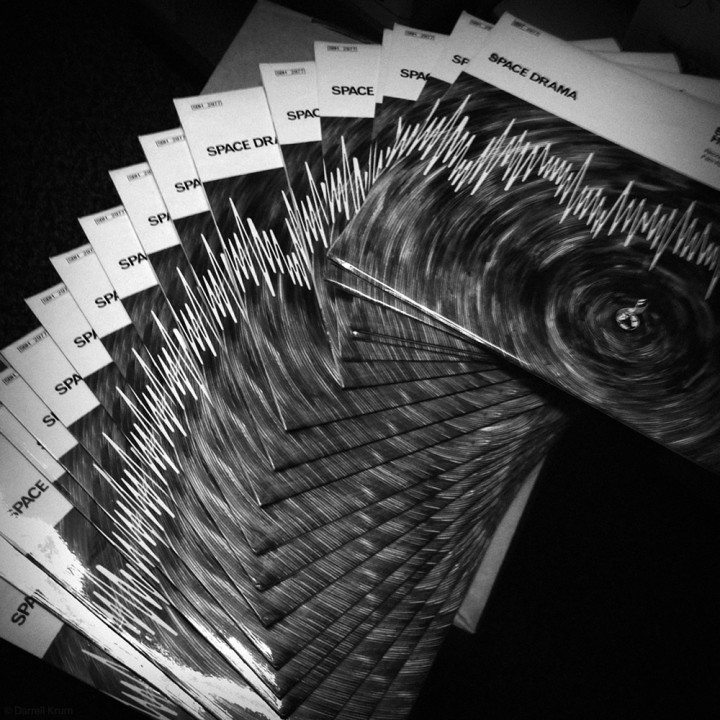 This is the second part of a special exclusive on the new Soundsci album, 'My Boosey Weighs A Ton', the music of which is made completely (and legally) from samples provided by the Cavendish music library (formerly Boosey & Hawkes). Below are photos and recollections by Darrell Krum who also designed the album artwork, he focuses on the details during their visit to the archive to search for material to sample. You can see more photos in part one here and order the album here, freshly released today – only 500 copies and half of them are already spoken for apparently.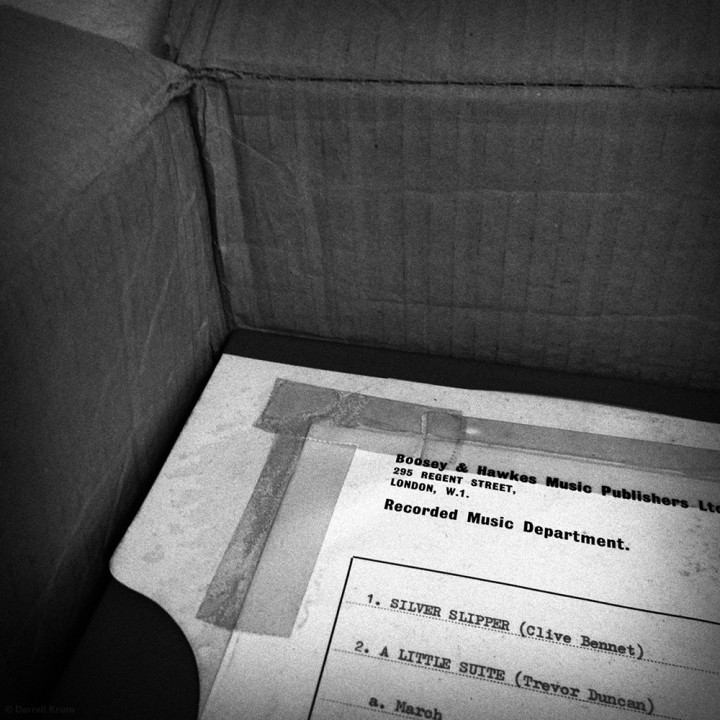 "Our visit to the Boosey & Hawkes archives; quite literally, for a nerdy, nostalgia obsessed, record collecting geek like myself, the type of experience dreams are made of! And I'm not even joking – I actually do have dreams about discovering places like this! From the minute Jonny told me we'd been granted access to the B&H vaults my mind began racing, excitedly picturing this mythical little world I'd had a brief glimpse into through the Whosampled "2014 Samplethon" promo video. I was really quite envious watching that footage of Jonny and the other guys digging through boxes and boxes of Library music in some dingy old basement so couldn't wait to get in there and start rooting around for myself!
My recollections of the day itself are much like Jonny's – I'd describe it as some what of a sensory overload! Within a matter of 30 seconds or so, we'd transitioned from a hive of noise and activity up on the manic Holborn high street, through a very bright, plush reception area, down to this dark, damp, underground vault hidden away amongst a labyrinth of corridors. What we stepped into was exactly what I had imagined and hoped for – a mass of seemingly organised chaos! That lovely musty smell was rife throughout, with walls saturated in mould; ideal conditions for treasure hunting – diggers know! The tranquility of the place as well, such a huge contrast to hustle and bustle of the busy streets just a few meters above our heads. If given the choice, I know where I'd rather be!
I must admit, from a record collectors point of view, it was some what of a bitter-sweet experience; on the one hand an amazing, once in a lifetime opportunity to explore these historic archives, but on the other, slightly frustrating knowing we couldn't take anything away with us! Kinda like putting a kid in a sweet shop and telling him he can look and marvel at all the delicious treats on offer but unfortunately can't eat any! From that perspective I always knew it was going to be a tease, but essentially we were there to do a job, and the objective of that job was to document the Boosey / Cavendish archives with the aim of utilising some of the photos for Soundsci's album cover. So while it was hard to resist the temptation of spending the whole day listening through the huge catalogue of vinyl at our fingertips, we were very aware that our time was limited and an opportunity like this couldn't be wasted. I think we were down there for five or six hours but could easily have spent a couple of days sifting through everything, and still not scratched the surface!
Simon's focus was predominately on the wide angle shots, trying to capture the vastness of our surroundings, while my attention was drawn to some of the finer details contained within. Besides the thousands of records, there were endless amounts of original reel-to-reel masters (who knows, maybe some great unreleased material amongst it all?), account ledgers, publishing contracts and payment receipts (I loved reading through these, seeing the names of many legendary Library musicians and composers written on general admin documents – was a real buzz!), copyright manuscripts, etc, etc, just tons of really interesting artefacts… some of it dating back hundreds of years. And the patina… Wow! That was attracting my eye as much as anything else! Using the word "patina" is a very nice, fanciful way of putting it – basically we're talking about some serious, heavy duty rot and decay! Many of the reel-to-reel boxes were damp and riddled with mould, some falling apart at the seems. Obviously not great for the tapes stored inside but the subject of absolute beauty to me! So, while Simon was working his way round the rooms with a camera and tripod snapping scenes of a broader nature, I was feverishly rifling through the shelves and boxes scouting out material to use for more detailed close-ups. Included here are a selection of photos I took on my iPhone, some of which were used for reference when directing shots of a higher quality on Simon's Canon.
It was a real privilege experiencing what was probably the closest I'll ever get to a working space within the 1970s music industry. Like being in a time capsule, and surely one of the last of it's kind. Such a shame that pretty much everything contained within those walls is now packed away in cold storage, unlikely to ever be seen, or appreciated in the same way, again.
I'd just like to say thanks to Arun Sethi at Cavendish, and of course Jonny and the Soundsci crew for the such a great opportunity!" – Darrell Krum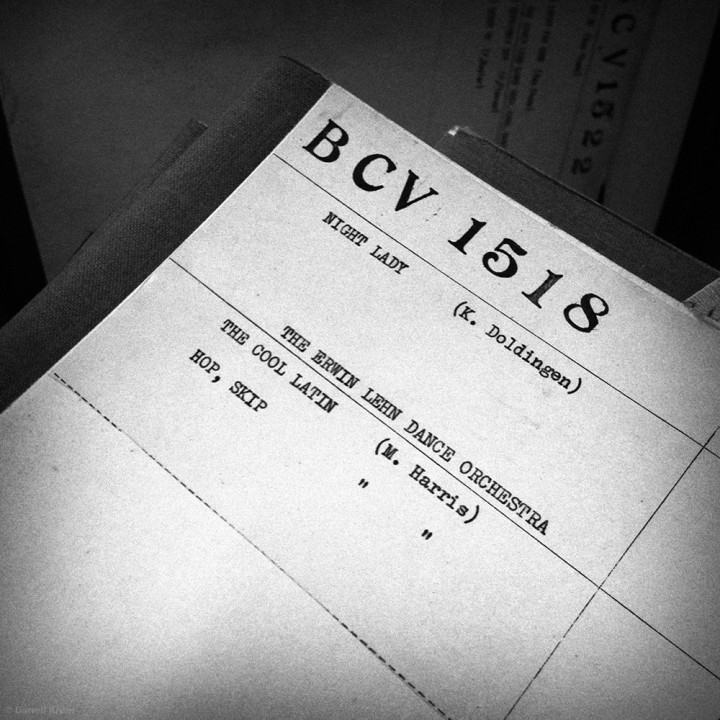 Thanks to Darrell for sharing these photos and thought and you can get your hands on the results now! The LP is released today and I'm pleased to announce a launch party in conjunction with Digger's Dozen on March 9th at the Joyeux Bordel bar in Curtain Rd, Shoredtch on March 9th. Ollie and Jonny will be playing as well as Chris Read (Who Sampled), Jonny Trunk and myself. Each DJ gets twelve records only and the theme will be library of course.