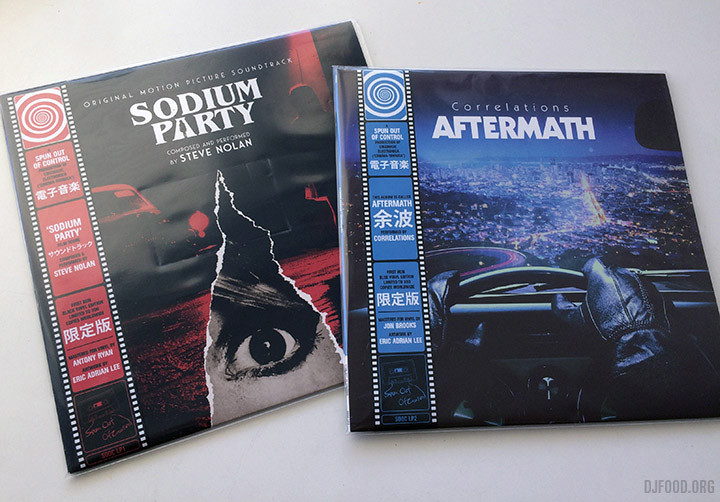 The Spun Out Of Control label  – purveyors of limited cassettes featuring synth-heavy soundtracks to real and imaginary films – has started releasing vinyl. The first is a reissue of Steve Nolan's 'Sodium Party' soundtrack, originally the third release from the label in 2016 and the second, a new outing by Correlations, 'Aftermath', a sort of follow up to his previous 'Night Acquisitions' album of last summer. This release features a few names familiar to readers of this blog, Simon James (The Simonsound / Akiha Den Den) and Pablo Clements (The Psychonauts / Toydrum) both contribute on certain tracks and the whole album is mastered by the busiest man in electronic music, Jon Brooks.
Musically the label leans towards synths and dark ambience in the Carpenter/Howarth, Vangelis, Tangerine Dream vein without sounding completely retro. With over 20 releases in under three years, usually limited to 100 copies, the label is just testing the water with vinyl. Their latest tape arrives this weekend for Cassette Store Day in the shape of Stefan Bachmeier's 'The Infernal Machine'. Hiding behind a back story of an author who wrote soundtracks to accompany his books and then disappeared leaving his tapes to Stephen Buckley (Polypores), this is the second of Bachmeier's archive excavations, with a beautiful clockwork skull in pink and green cover.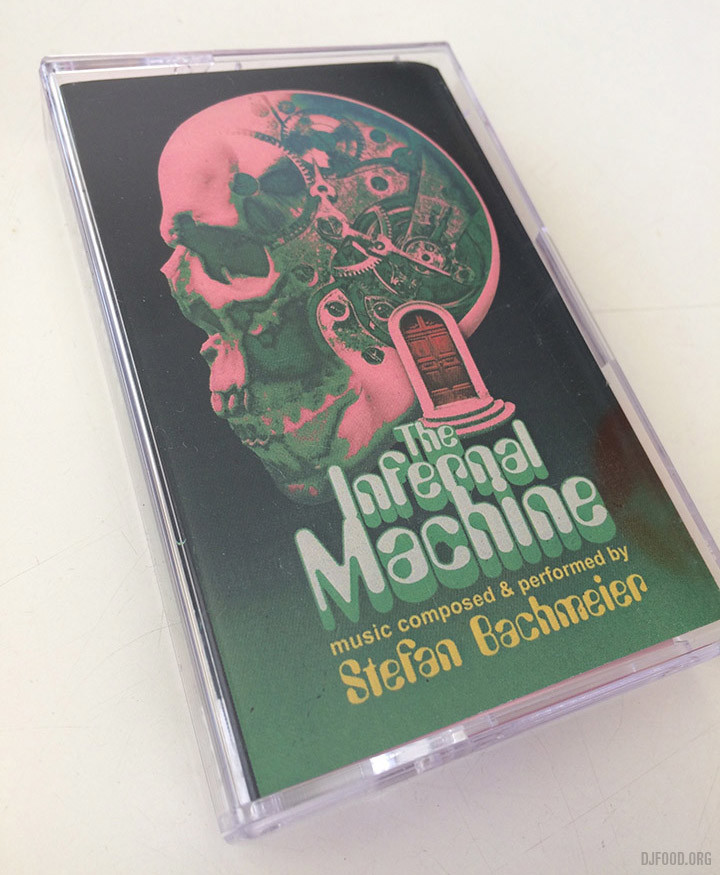 If you're looking at the Bandcamp page and wondering where to start I can recommend the Correlations and Bachmeier releases obviously, the Jan Borré and Turquoise Moon too, 'WASP' by Bryce Miller, Steve Nolan and the Repeated Viewing releases have some great moments too and that's about as far as I've dug in so far. The design for the label is spot on too (yes, that's a real obi strip, not printed on the sleeve), provided by Eric Adrian Lee who has the whole Mondo / Deathwaltz horror genre down pat with his beautiful work. Check more of it here.