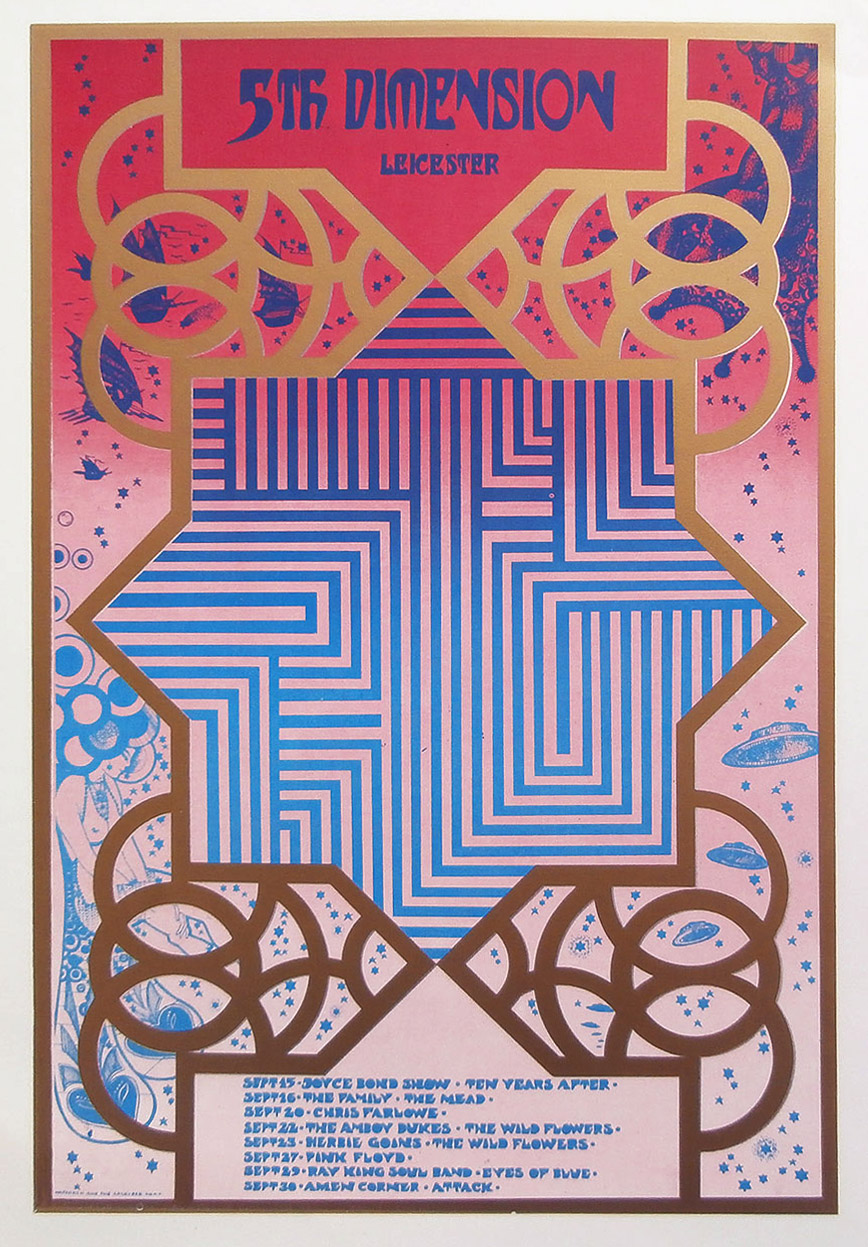 The Fifth Dimension was a very short-lived club night in Leicester, it only lasted around two months by all accounts. I showcased plenty of acts in its short life though with an average of four gigs a week. It also had the distinction of having an original poster designed by Michael English of Hapshash & The Coloured Coat, printed in red, blue and gold as seen above. The original pencil line work for this was sold at auction many years back and a letter from Michael with it, signed and dated December 1999, explained the genesis and concept of the design.
"Normally, the structural design of our work was created on layout paper and then traced out onto the final artwork card. That layout was then invariably discarded as waste. However the 5th Dimension poster was so complex that it required a great deal more preparatory work. This meant the creation of a master drawing on cartridge paper whose more robust nature allowed us the freedom to erase and re-draw the various parts of the design until we were satisfied with it. That done, a final tracing was then made from it on layout paper which was then transferred to the card.
The complex maze like pattern that comprises the central theme of this poster was intended to give the impression of a window or doorway into a fifth dimension. The flickering effect of the colours together with the pattern creates a mesmerising experience that was supposed to draw the observer into another space. Under the influence of LSD, of course, the effect would have been much more dramatic".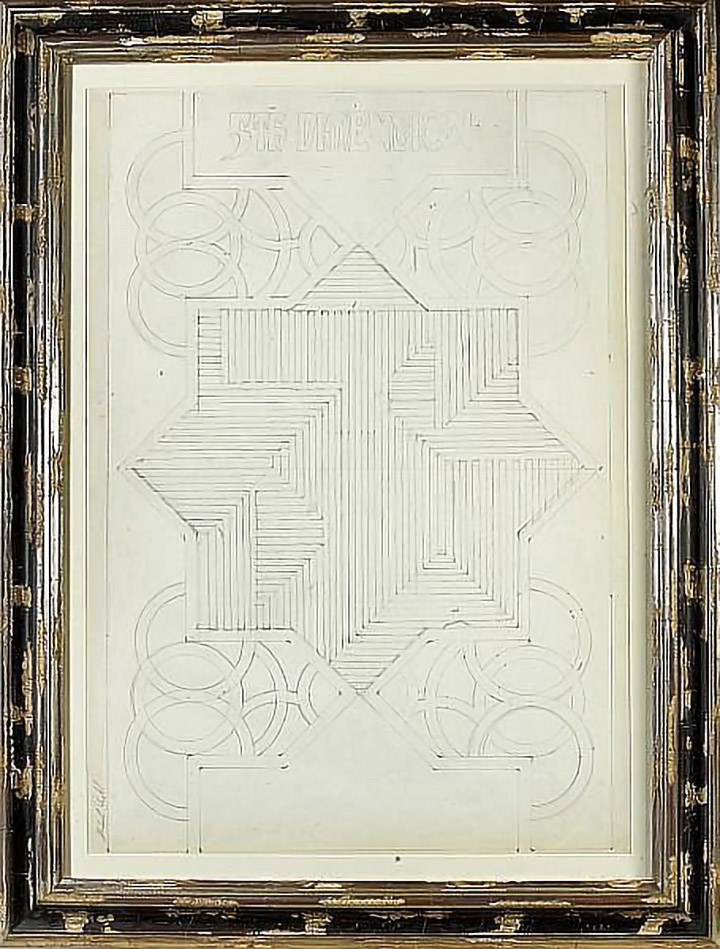 Below is a local paper listing for the opening night of the club, presumably before they had the poster above. By the end of October the night would be over.