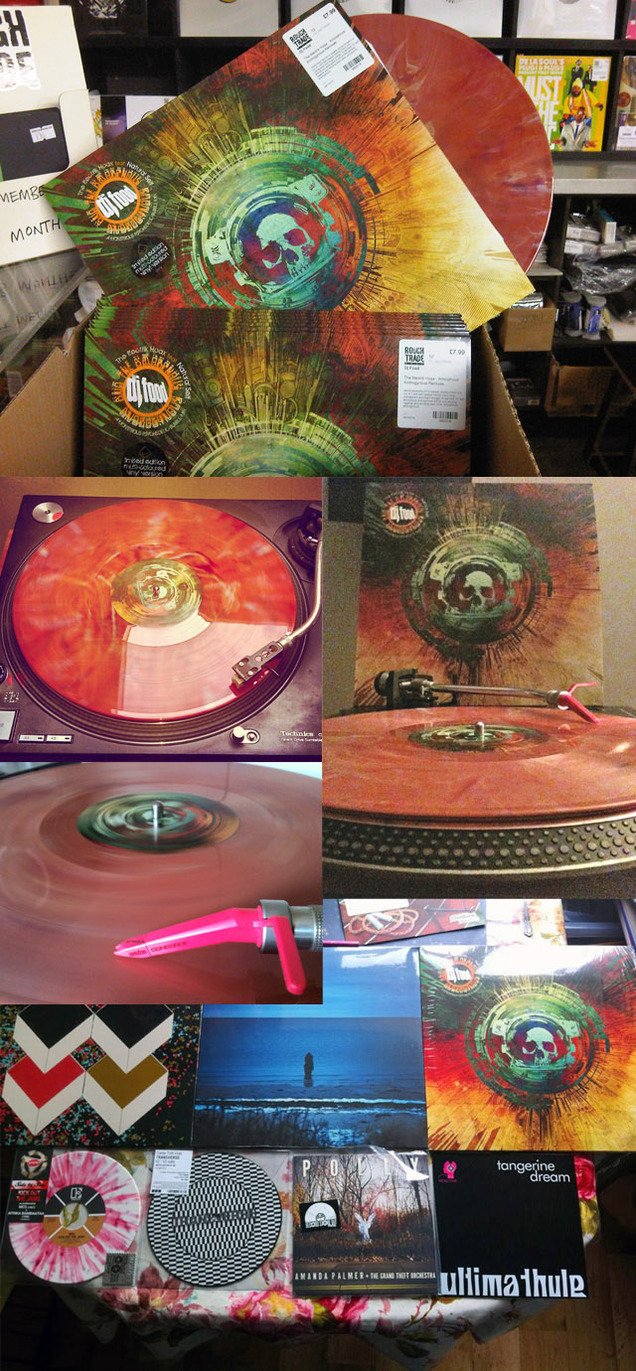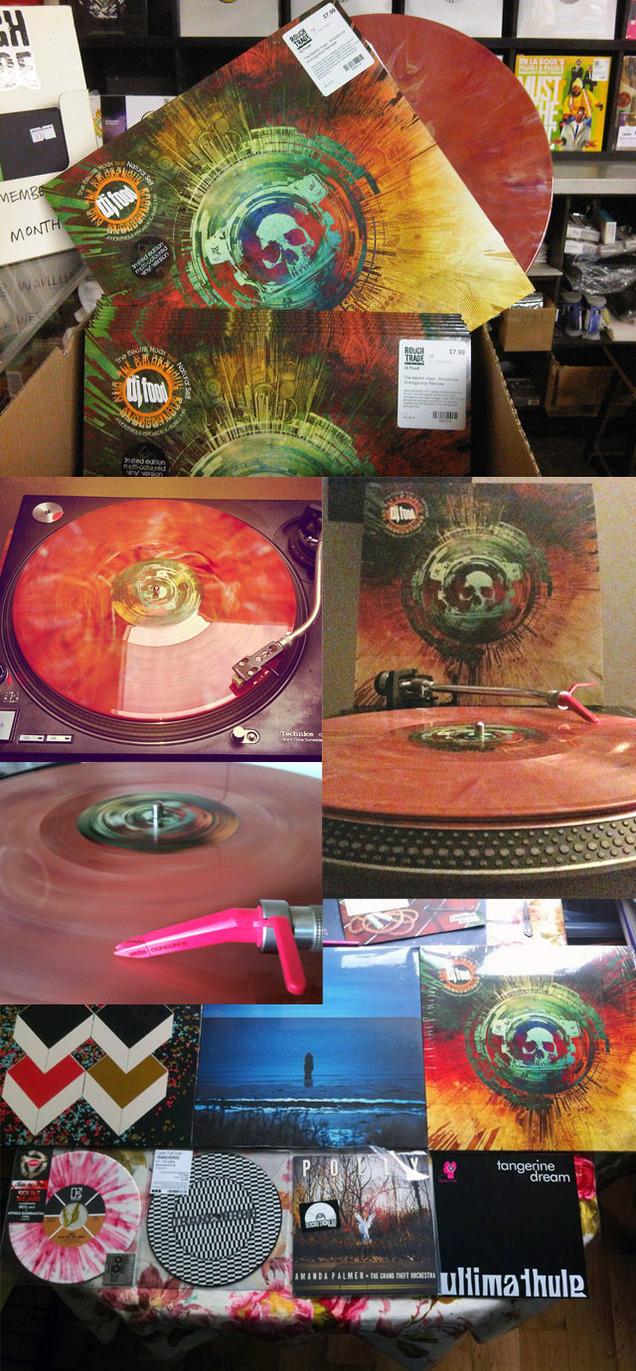 Well, it's out, as of Saturday, the new single is available in the shops, online and no doubt on eBay at an inflated price. Record Store Day was very exciting for me this year as I was lucky enough to be participating with Ninja Tune releasing this remix by The Amorphous Androgynous on multi-coloured vinyl. It's not just for RSD though, you can buy it from the Ninjashop or FSOLDigital and all good record stores that reorder stock, Ninja will be repressing it too in the next week or so although that may be on a different colour vinyl. Please don't pay crazy prices on eBay or Discogs like some of these flippers are asking, this is not a one time only limited edition, it should be available as long as there is demand. Remember also that there is a download available too with extra radio edits and an exclusive 2econd Class Citizen remix not on the 12″.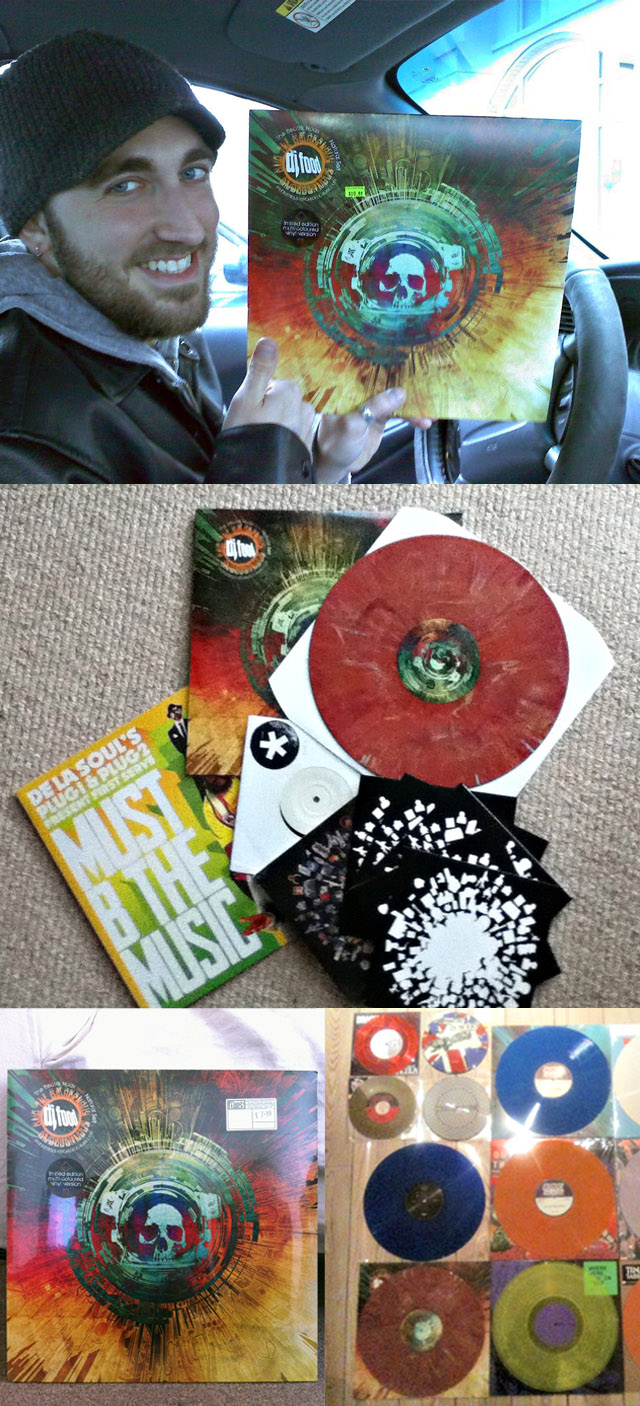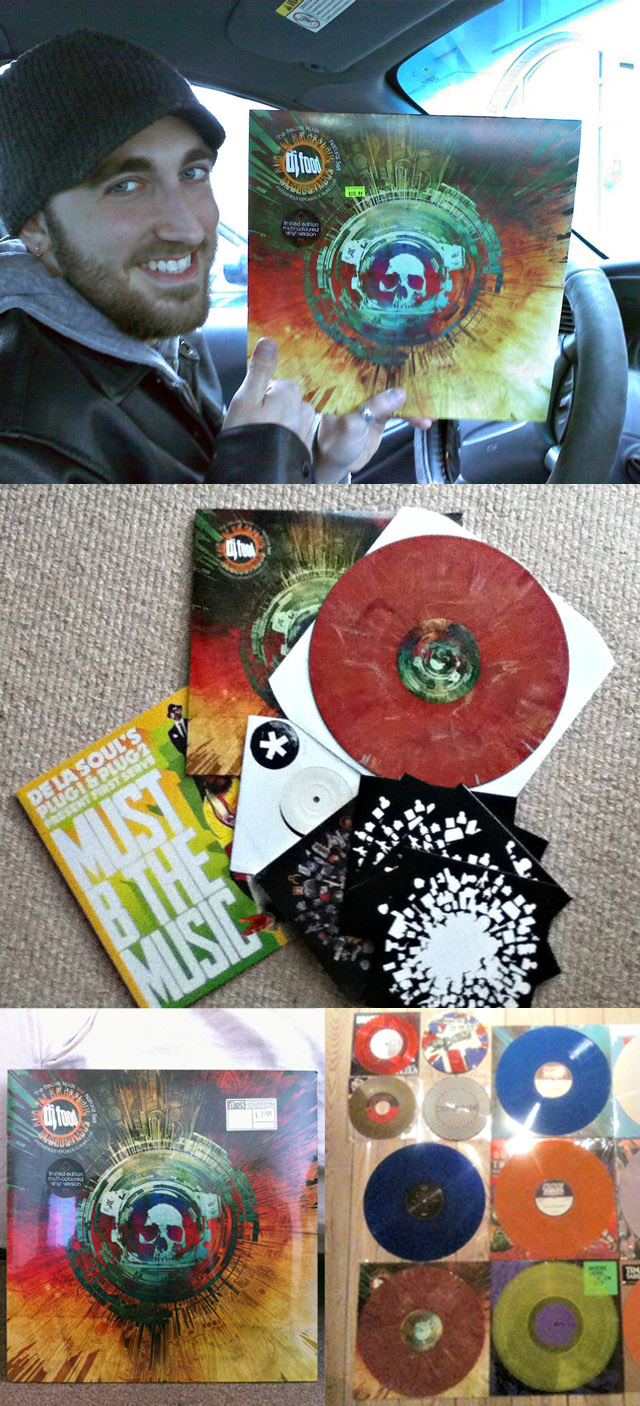 First thing on Saturday I asked people to tweet pictures of their purchases and I've featured the best here. That's Frederic Toye below, waving a copy outside Music Mania in Ghent, Belgium and I had photos from all over Europe as well as one from the US as well.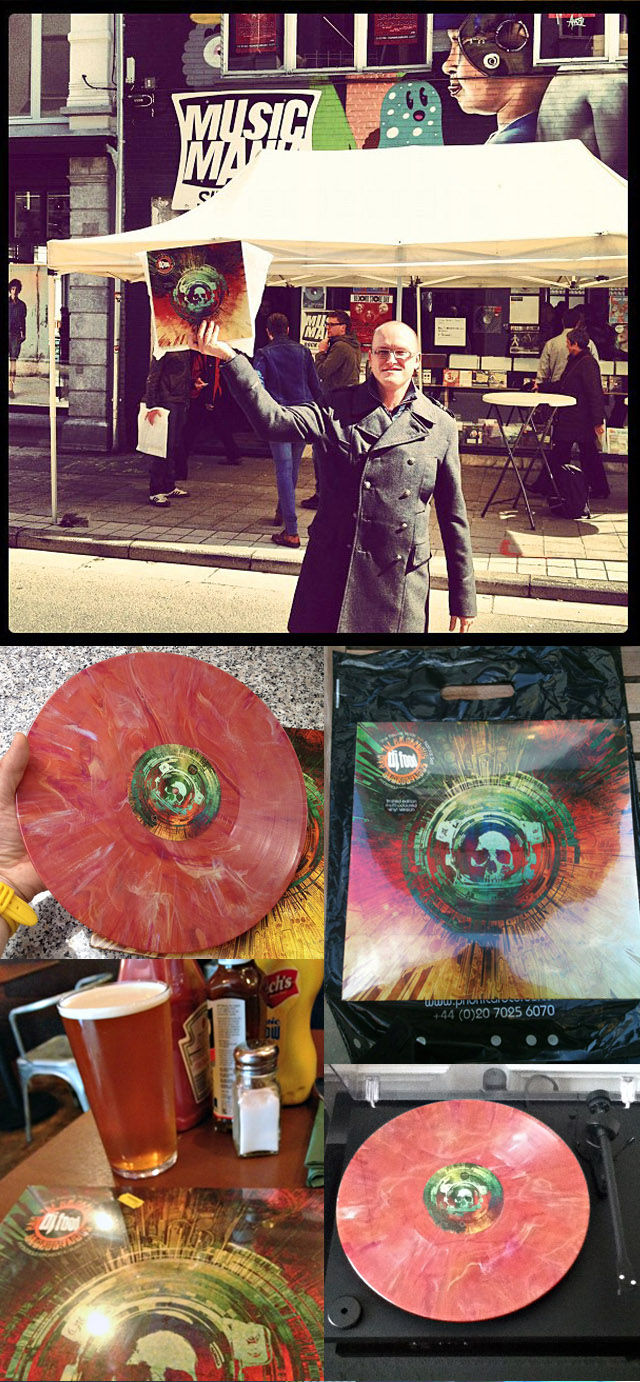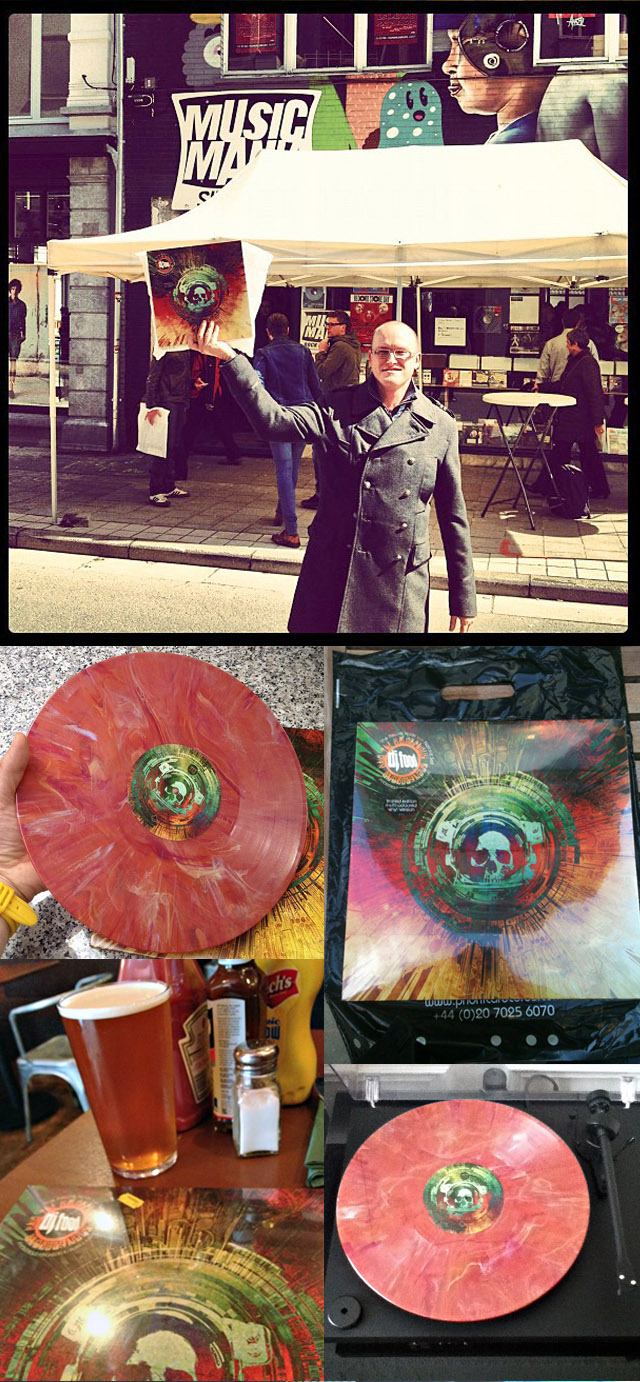 Thanks to Alex Koenig, Cheetahbreaks, Dan Doughty, DJ Hombre, Dobshizzle and his united colours of RSD, Frederic, Hang The DJ, Kidavenger, Lemonmeringuesy, Lukestereo, Phil Clarkson, pipeandslippers and Toby Whitebread for posting these and making my day. This is my absolute favourite of the bunch though, sent by David Gorrod, with a little help from Arthur.