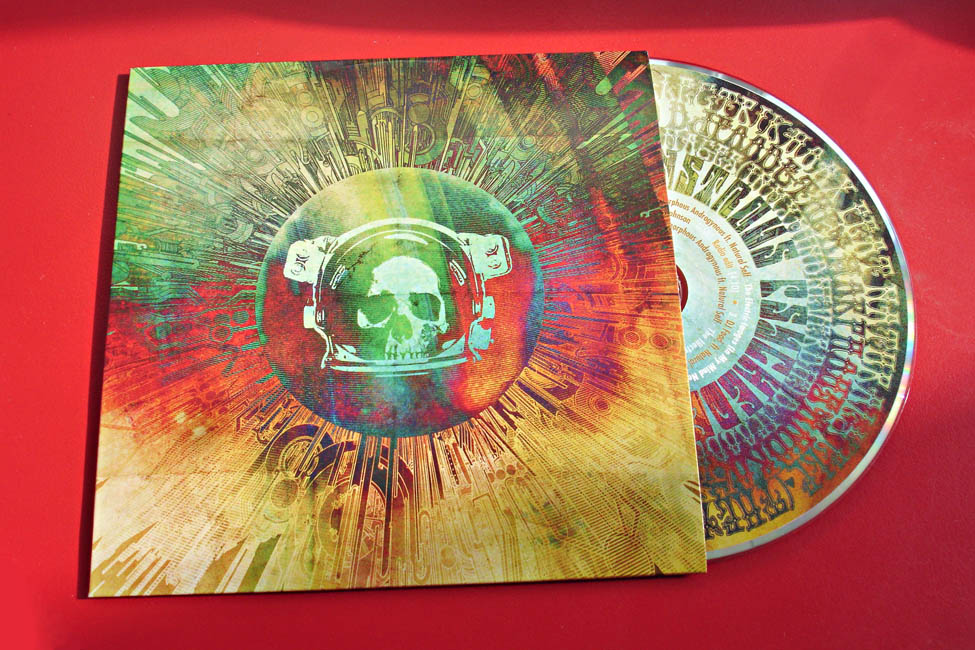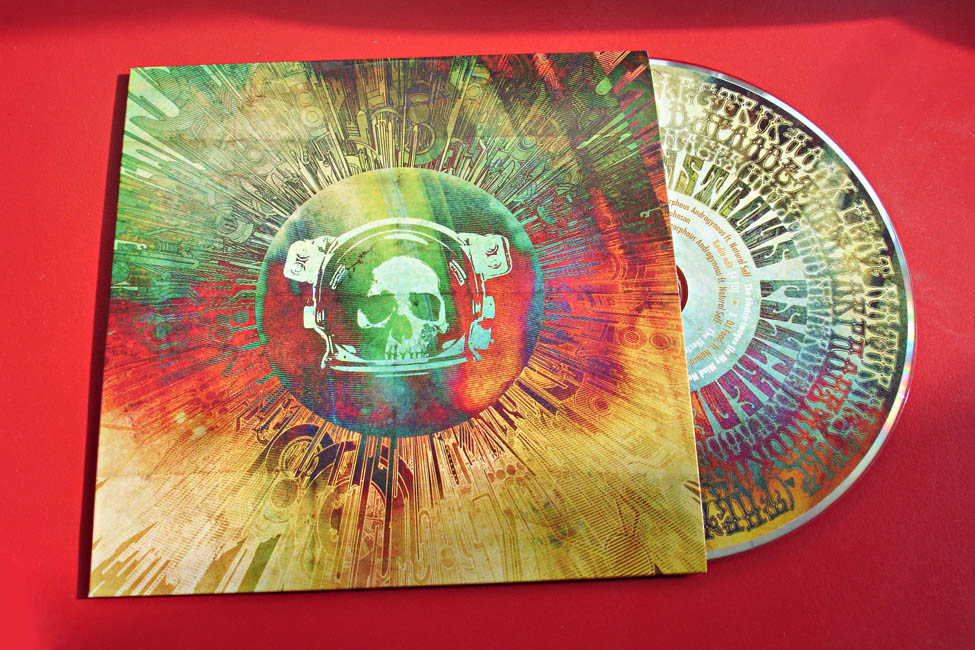 Pretty excited about this release and it's been a long time coming. This is the CD Promo version of the forthcoming DJ Food & The Amorphous Androgynous remix 12″ due out on Record Store Day (April 21st). The 12″ contains the 17 minute long Amorphous (hereafter referred to as AA) remix of 'The Illectrik Hoax' featuring Natural Self, from my album 'The Search Engine'. This will be split over two sides of the 12″, on multi-coloured vinyl and cut at 45 rpm for extra loudness.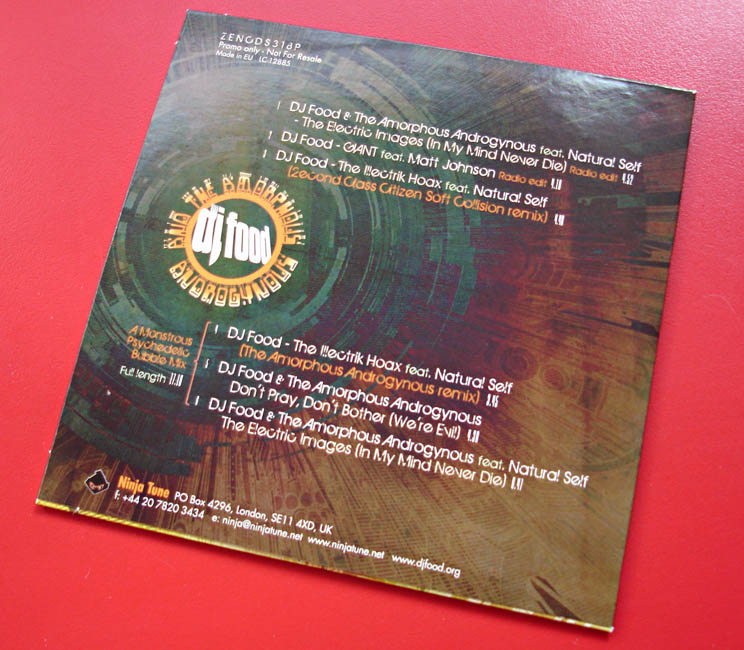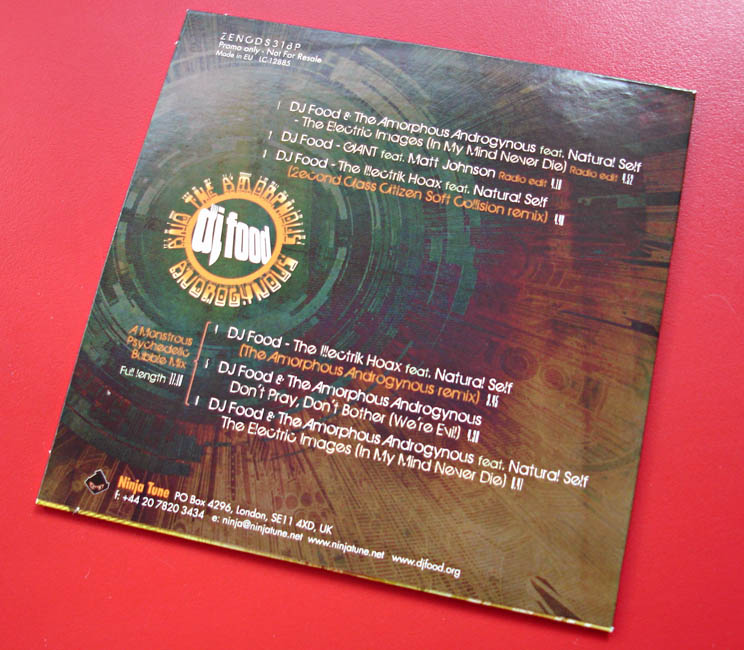 The CD (which isn't available in stores I'm afraid, although a download will cover most of it) contains radio edits of one section of the remix plus a shorter version of 'GIANT' featuring Matt Johnson from the aforementioned album. Exclusive to the CD and download is a beautiful ambient/acoustic remix of 'The Illectrik Hoax' by 2econd Class Citizen which fitted perfectly into my ambient interpretation of the record at the London Planetarium launch party, he really took it to another place.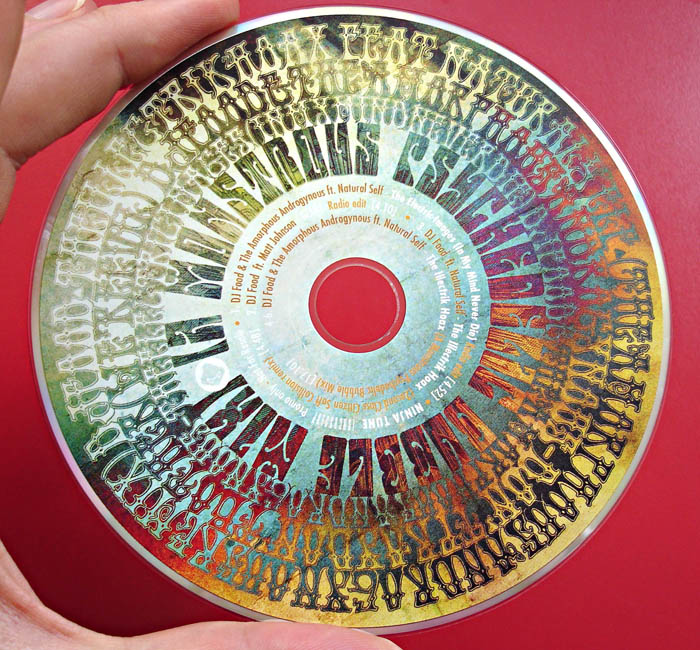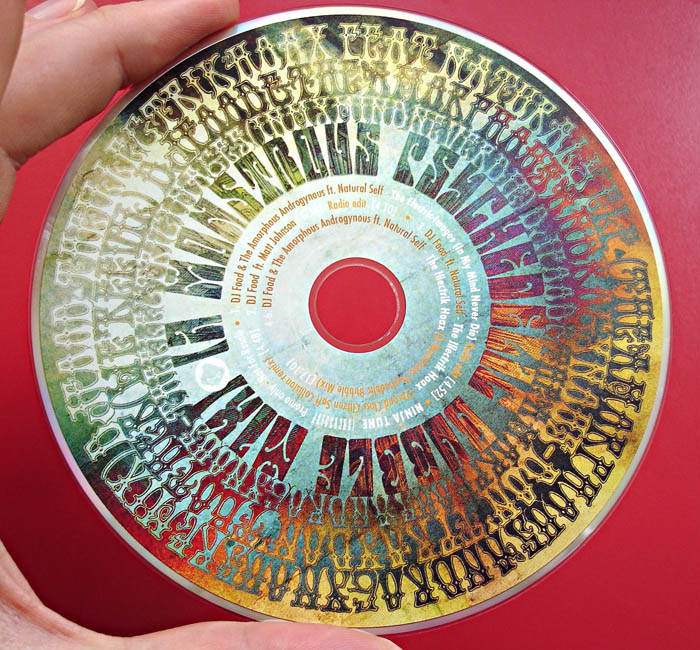 AA on the other hand do everything you expect and more, 17 minutes split into three distinct tracks: 'The Illectrik Hoax' (AA remix) is a madcap jam session, trampling the original track in the dust, 'Don't Pray, Don't Bother (We're Evil)' takes the tempo to half time and grinds without mercy until 'The Electric Images In My Mind (Never Die)' ups the ante for full all out sonic battery. Natural Self's vocal is rephrased and twisted into a repeat refrain that keeps coming back for more over the last eight and a half minutes.
Taken all together they form yet another of the AA's 'Monstrous Psychedelic Bubble' remixes, the likes of which have graced Oasis, Paul Weller and Pop Levi in the past. I'm very pleased to be added to that list and I'll post pictures of the vinyl version and details of where you can order it as soon as I have them. The artwork is by yours truly with a little help from elements Henry Flint created for the album cover.