Monday: Photographed The Real Tuesday Weld's annual 3″ CD Xmas card I'd designed which then went on sale online. Buy here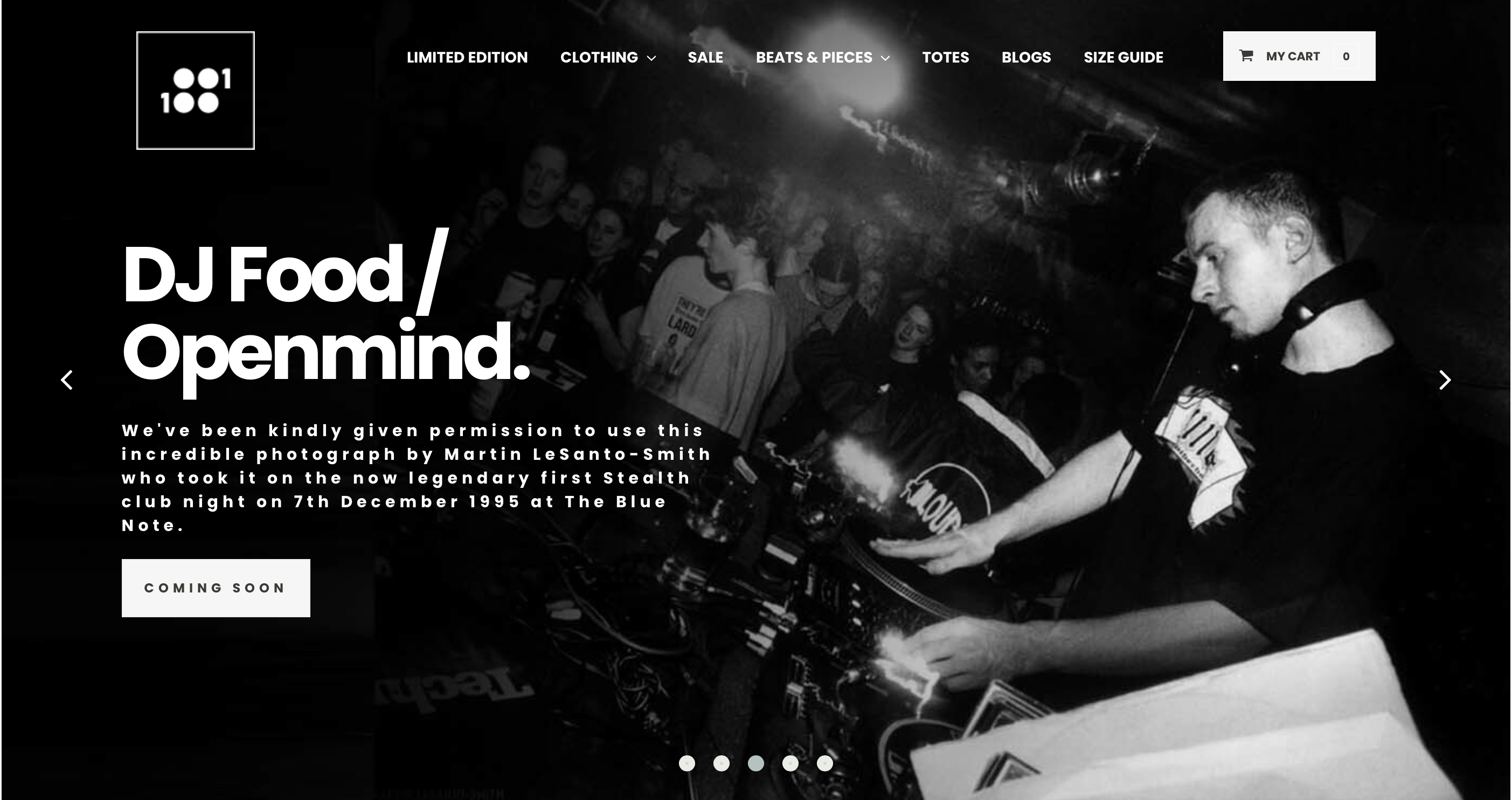 Tuesday: 1 of 100 shirts / DJ Food/Openmind collab went on sale, 100 shirts with the Stealth club logo. 26 years to the day of the first Ninja Tune club night called Stealth, mini commemorative flyer swing ticket to round it off.
Recorded a ton of jams on my Quadrophon turntable and found the recording of PC and my set at The Blue Note from the same night all those years ago…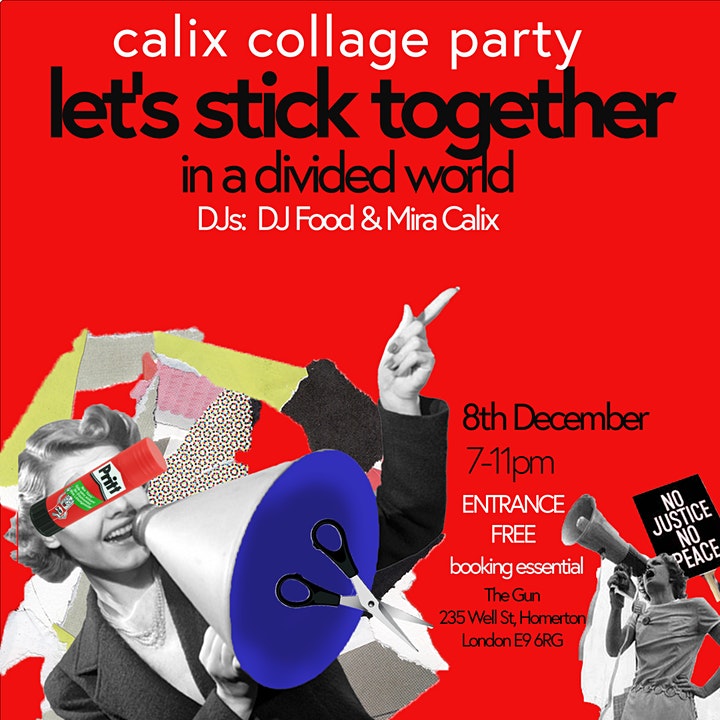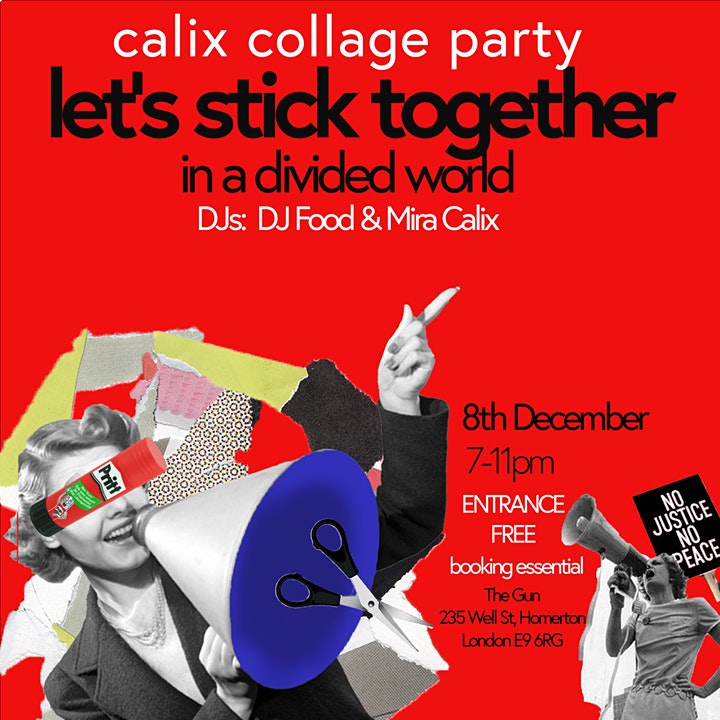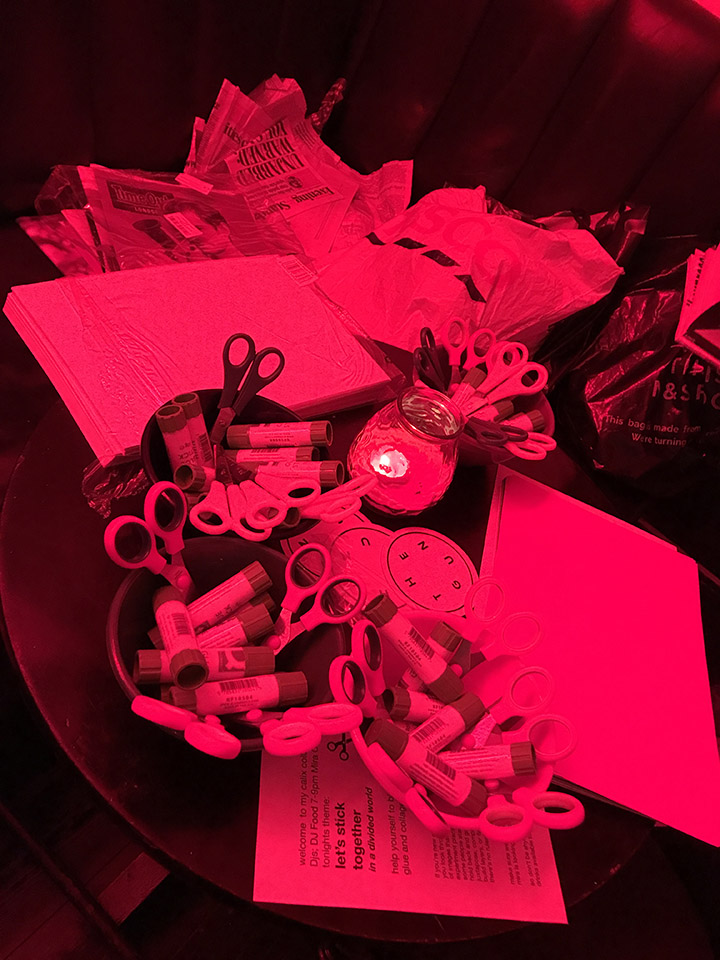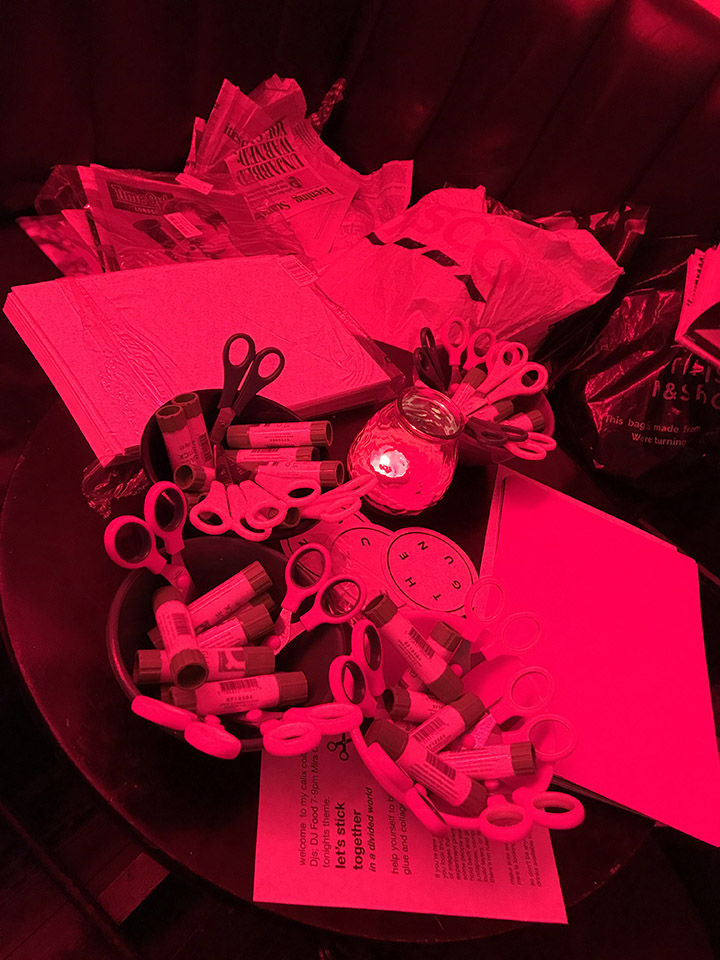 Wednesday: Fine tuning a 7,500 word intro to a book about light show picture wheels I'm doing with Four Corners Books, for publication next year, months of research and interviews distilled into a huge piece.
DJed at the Let's Stick Together night with Mira Calix at The Gun pub in Hackney, people came and made collages all evening while we played, the best will go into Mira's next collage zine, out next year.
Got home at 11pm, started editing turntable jams for Saturday…
Thursday: Working in Studio Cineola with Matt Johnson of The The, finishing off my CineolaScape mix for release on his label next year. This is a distillation of my opening sets for their live comeback tour, playing Matt's music from across his 40 year career. We're doing final mixdowns and edits. Also finally got a copy of the Comeback Special deluxe set with my exclusive remix on the bonus 10″ vinyl.
Friday: More of the same and then off home to see the Touched Music's Project OO go live with a virtual release party online at 7.30pm and the release of a 58 track, 5xCD compilation in aid of 7 yr old Oona Dooks who needs special treatments to walk. Also available is a 74 min mix CD I made to promote the project featuring many tracks from it. Amazing response as both sold out in hours.
News that Electronic Sound magazine had both the DJ Food Kaleidoscope/Companion reissue and The New Obsolescents' album in their end of year list and a two page photo of us performing at the Levitation festival. Delightfully modelled here by fellow Obsolescent Robin The Fog at the Book & Record Bar in West Norwood.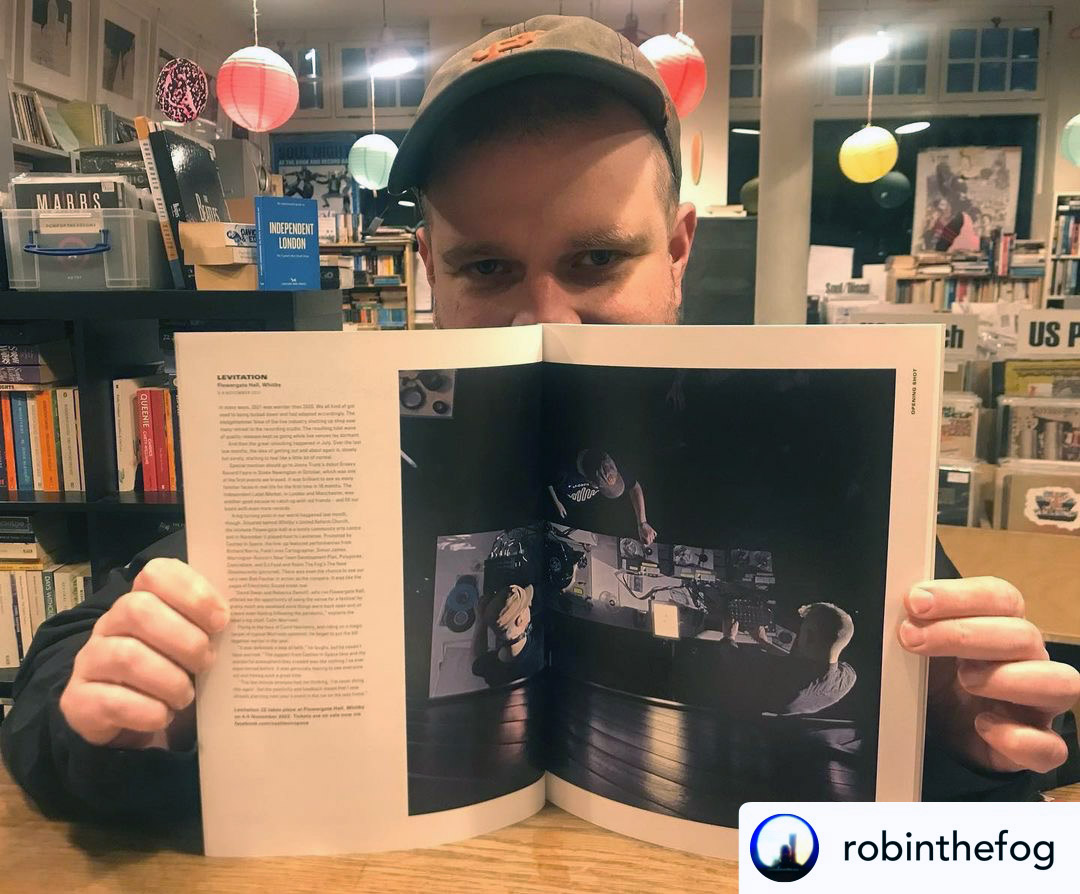 Saturday: Jamming with original Antz/Bow Wow Wow drummer Dave Barbarossa in a West London studio with tracks made on my four-armed Quadraphon turntable, making exploratory music for a possible collaboration.