Last Friday I was thrilled to be asked to play before Dudley / Jeczalik / Langan aka The Art of Noise at the British Library in London. I put together a set consisting entirely of music they had written, remixed, reworked or had a hand in – careful not to play any obvious tracks that they would be playing as they rebooted their In Visible Silence album plus some of their biggest hits. I recorded my mix and you can hear it above, complete with exclusive edits made specially for the show and a rare appearance from AON fan Kenneth WIlliams at one point.
Witness the group below at the soundcheck performing 'Moments In Love'.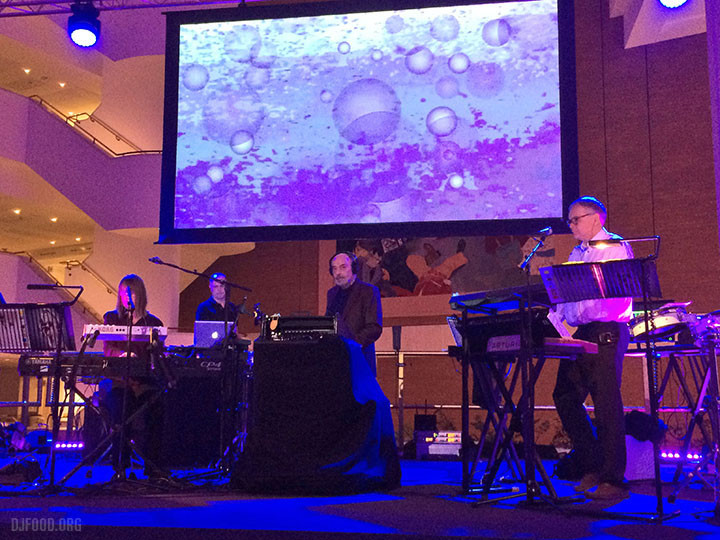 Highlights were thundering versions of 'Beatbox', 'Close (To The Edit)', 'Legs' and 'Peter Gunn', a beautiful 'Moments In Love' (with blink and you'll miss it 'In The Army Now' interjections) and lots of story-telling in between. Many friends and familiar faces from ZTT fandom were present and I had the pleasure of chatting to Anne Dudley's husband before the show about her early library recordings for Amphonic (some of which are soon to be reissued by Buried Treasure). JJ Jeczalik strolled up and introduced himself before my set and, during an airing of Frankie Goes To Hollywood's 'Pleasurefix' (a fan favourite remix of the epic album cut by Gary Langan), I turned around to see Langan himself watching and listening only a meter away with keen interest. "Hi, I'm Gary", he said, leaning over to shake my hand.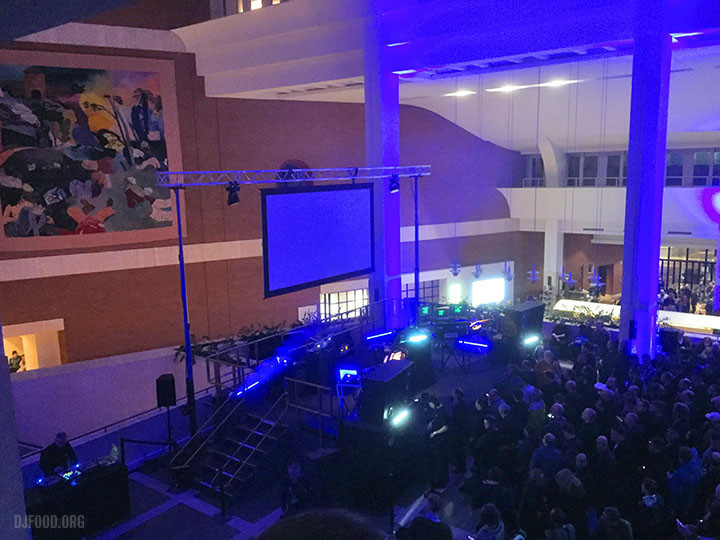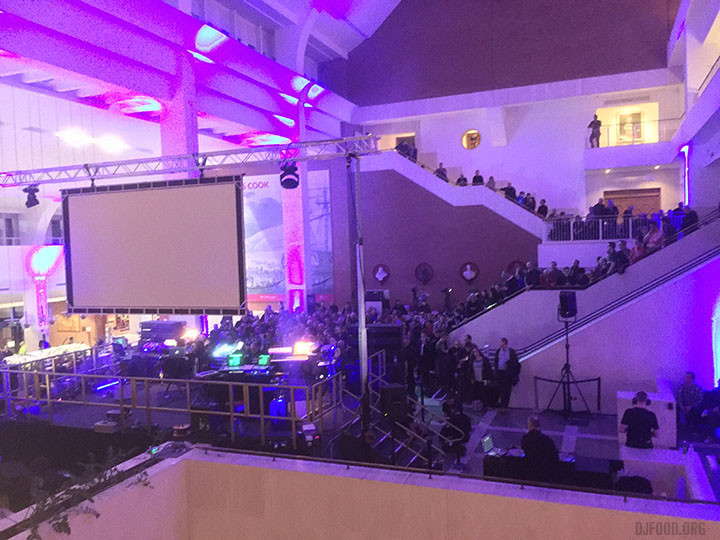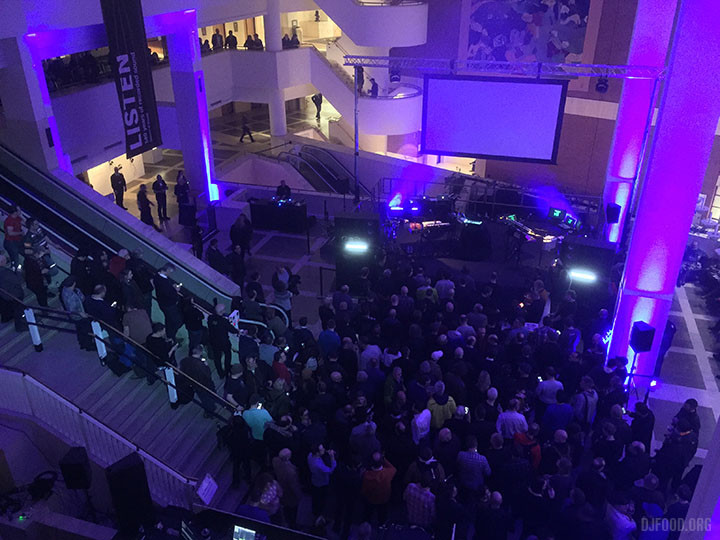 The whole evening was a fan fest with signed prints, records and T shirts on sale, people watching from the stairwell's and balconies and an incredible Bowers and Wilkins sound system that made everything shine. I chatted to ex-ZTT artist Andrew Poppy after the main set who regaled me with tales of rescuing his artwork from a skip outside the label one day! Big thanks for the 'Where's DJ Food?' crowd photos above by Peter Williams and shots of me by the stairwell below by Mark Nicholson. Another one for the CV and highlights of 2018.