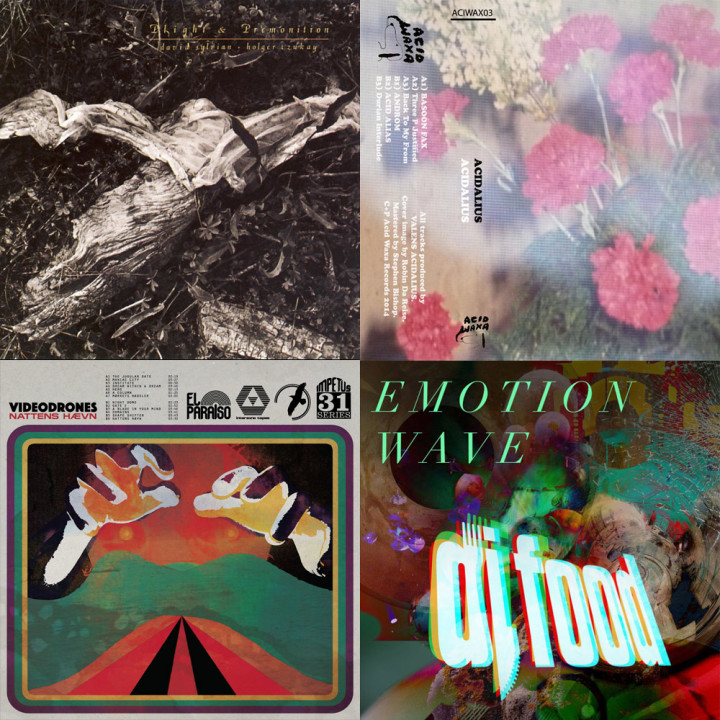 Four From Food Fridays – a weekly look at four things I've been loving in the last seven days. Old or new, whatever's been on in the studio. From top left:
David Sylvian & Holger Czukay – Plight & Premonition (Virgin) – One of my favourite ambient albums ever, RIP Holger
Acidalius – Acidalius (Acid Waxa) Cassette – Fantastic modern acid from 2014 on Newcastle label Acid Waxa
Videodrones – Nattens Haevn (El Paraiso) LP – Second album of 80s-inspired synth workouts from the Danish duo.
Various – DJ Food at Emotion Wave (Mixcloud) Mix – Live improv on two turntables, sampler and FX, an alternate 'Chill Out' if you will