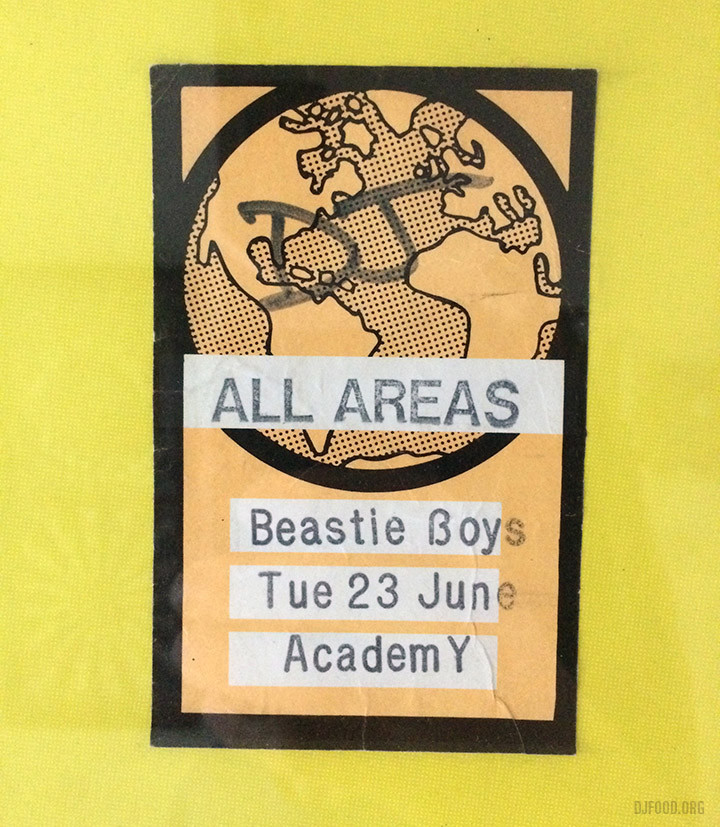 June 23rd, 1998, Brixton Academy, London, UK. A date I'll never forget, the day I was part of the support package on the London date of the Beastie Boys' Hello Nasty tour. Pretty mind-blowing, humbling and scary-as-f**k.
The warm up were the Invisibl Skratch Piklz (Mixmaster Mike, Q-Bert and Shortkut) and Money Mark featuring Kid Koala. Mike acted as compere between acts as I recall and we hung out backstage with him, Kid Koala and Money Mark before the show whilst MCA quietly ate at a nearby table. The Beasties were the main attraction of course and played a 30+ song set which I couldn't completely enjoy because I was so nervous about playing afterwards.
This was no ordinary gig (because The Beastie Boys, who else?) so there was a full-on party DJ roster afterwards too, kicking off with Rob Swift and Total Eclipse from the X-Ecutioners, then Ollie Teeba from The Herbaliser and myself on 4 decks, followed by the original Scratch Perverts (Tony Vegas, DJ Primecuts, Mr Thing and DJ First Rate) all topped off by Alec Empire to clear the place out (which he did in fine style). What a line up! Playing at 'home' there were numerous friends and such in the absolutely rammed venue and walking out after the X-Ecutioners was pretty daunting, even though Ollie and I had been practicing our set for weeks. It all flew past and before we knew it we were being hustled off for the Perverts to rip it up.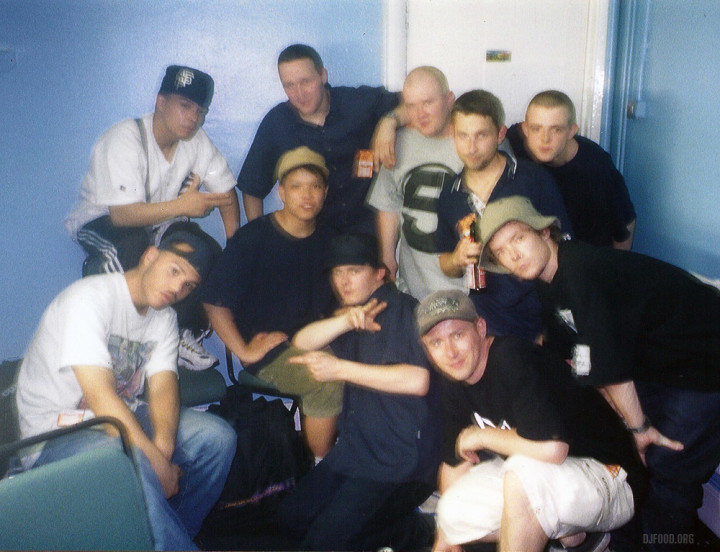 Above: backstage shot, clockwise from top left: Q-Bert, Mr Thing, DJ First Rate, DJ Primecuts, Harry Love, DJ Ollie Teeba, myself, Tony Vegas, Mista Sinista, and Kid Koala centre left.
The few photos I have from that night are pretty terrible but the show poster, complete with guest pass, has hung in my home for the past two decades.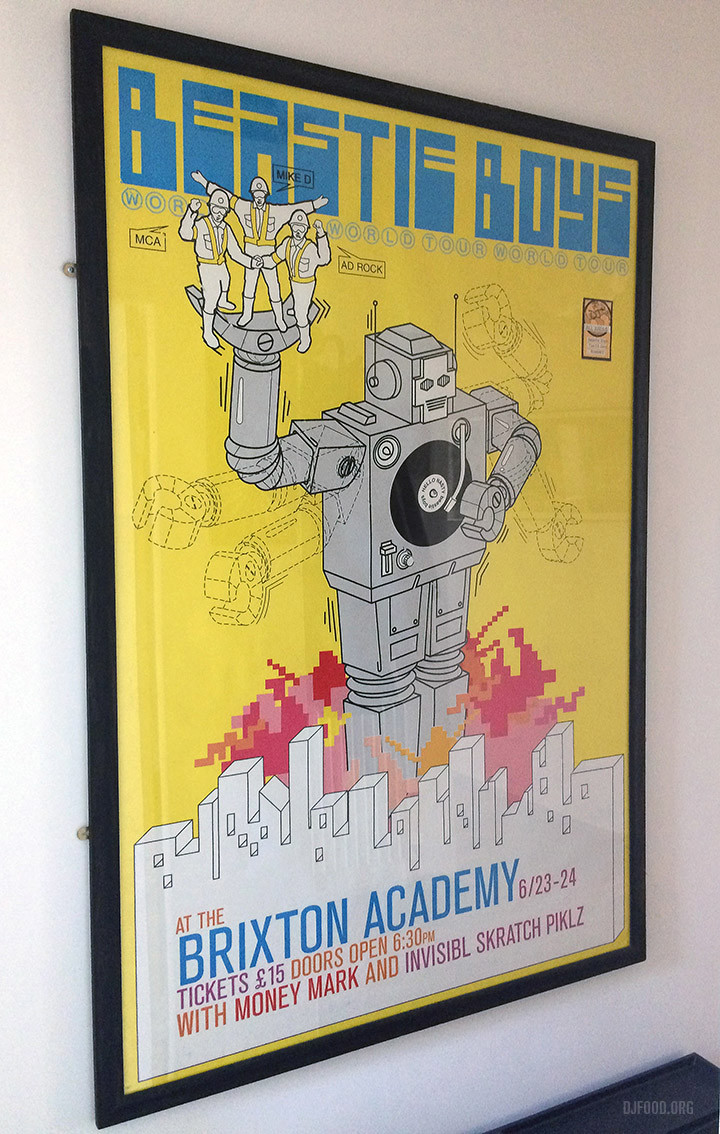 Below: Rob Swift on the decks.