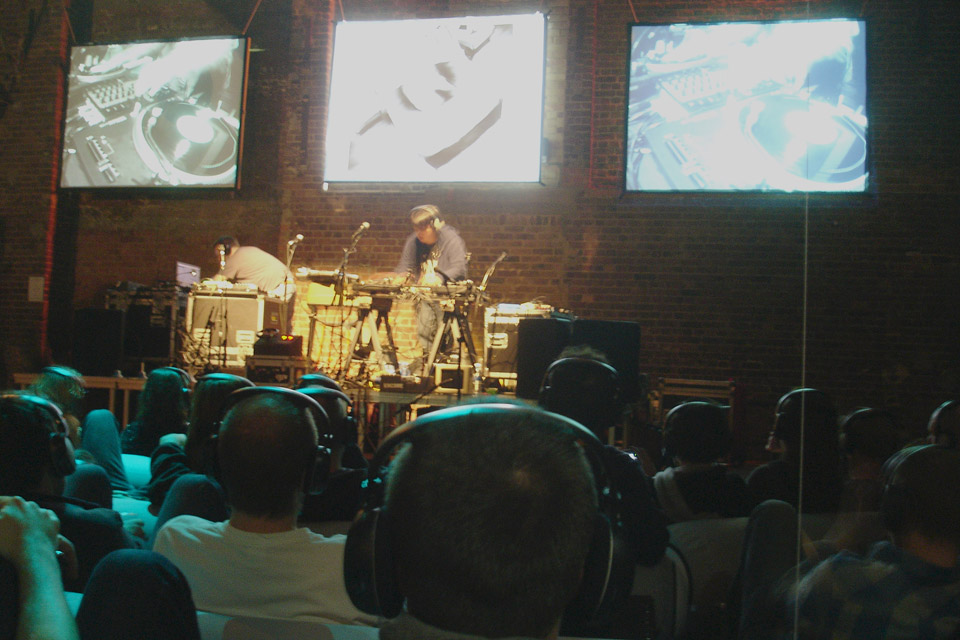 Last night I saw Kid Koala's new show 'Space Cadet' and it's like nothing you've ever seen with a DJ at the helm before. Part gig, part story, part stand up comedy and a lot of audience participation, it was not your usual gig. I took my family and there was a moment when we thought the kids wouldn't get in even though we went to the 7pm show but it was fine. Everyone sat down and there was no PA – only headphones for everyone.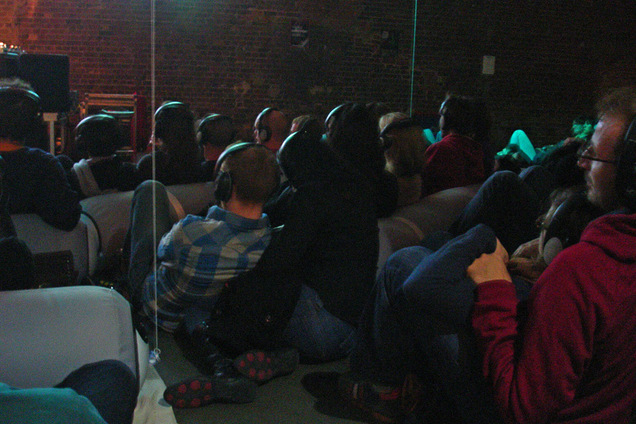 Eric sat down for most of the show and chatted as much as he played, featuring musical excerpts from his new book and CD – 'Space Cadet', the forthcoming blues album on Ninja Tune, his Yo Gabba Gabba routine (where he donned his Koala suit) and the always awesome 'Moon River' routine. Members of the audience were invited to play bells, music boxes and Asteroids (destroying pre-photographed faces of themselves),whirl tubes to the music and thumb wrestle!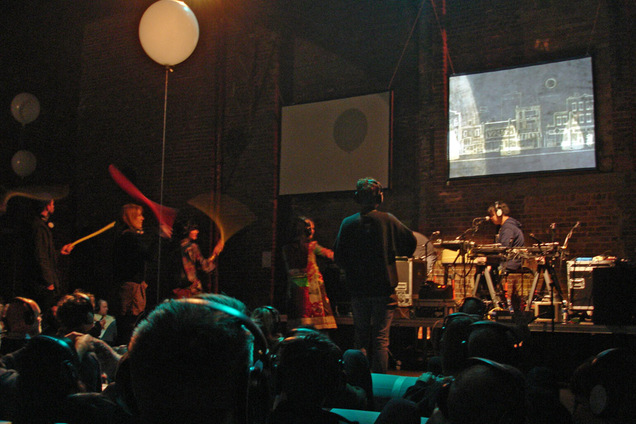 As well as this there was a collection of original art and a table full of 3D plants featured in the book, games, space echo and turntable recorder to play with and cookies to decorate. Go and 'experience' it if you can, you'll not see anything like it for a long time again.