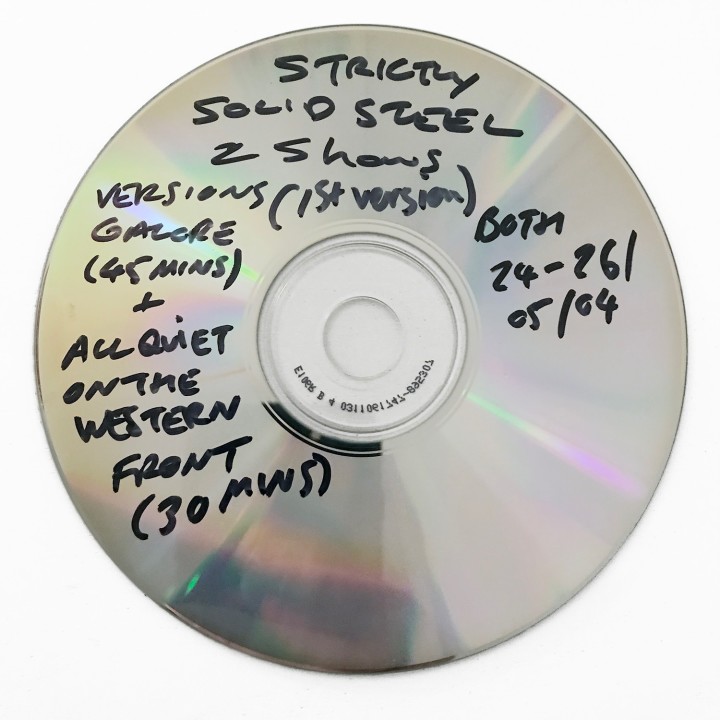 This was taken from the end of a show I opened with 45 minutes of REALLY odd/awful versions of songs in ways that you wouldn't expect. I was obviously still into the mash up thing as it pitted Melle Mel with Grenadier Guards, Dick Hyman covering James Brown, an Adam & the Ants cut up and Autechre reworking Rakim (from a live set by the group themselves). A set of tunes named after days of the week are shoehorned together by some unknown creator while Beyonce and Destiny's Child get twisted into reggae and ragtime styles. It went on and was all a bit of a car crash, lots of it had aged pretty badly so I won't be featuring it here I'm afraid – believe me, I've spared you. But that was version 1 – I've since discovered that I felt pretty much the same way back in 2004 and reworked the mix into something much better which I'll share next week.
Si Begg aka Cabbageboy was the guest that week and then I wrapped up the show with this 30 minute mix which has faired far better over the 17 years since it was first broadcast. Around the early 00's we had a competition for listeners to rework the show intro and were inundated with material, it was a seriously difficult job choosing favourites. One of mine was by someone under the name of Pangaea who made a beautifully musical version using the bleeps we provided which opens this set.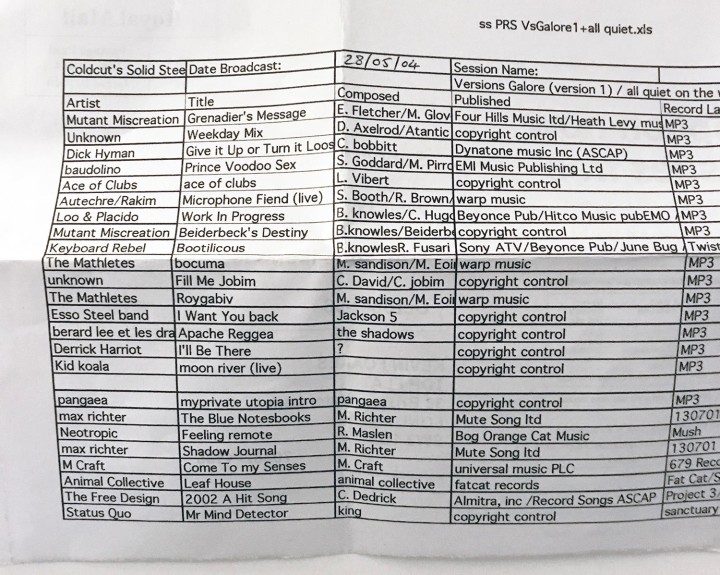 As you might guess from the mix title, this is a restrained affair featuring music for the quieter hours. Max Richter's 'The Blue Notebooks' are featured twice, from the original release on Fat Cat sub label 130701 and this was the first time I'd heard of him. It's a beautiful album and has since been quite rightly reissued after his later success. Stunningly atmospheric late night music, I used to listen to it in headphones, working to the early hours and it's all too short. Neotropic appears from a compilation called 'Crossfaded: Vol.2' which I don't remember at all, or it could have come from a CDr Riz gave me at the time because this track also appeared on her 'White Rabbits' LP four years later.
This is a far more mature set than the one that preceded it with M Craft and Animal Collective providing some contemporary folk songs before The Free Design beam in from the 60s. I think their records were being rediscovered and reissued around this time and Stones Throw did a series of remix EPs. I have no idea how Status Quo got to close the show but I was delving into psychedelia around this time and was surprised to find out that their early, pre-denim riffing was quite a bit different. From their second album, 'Spare Parts', and not written by the group, it's a full on post-Sgt. Pepper 'flower children' epic with strings and brass but they were a little behind the times with this arriving in '69 and it was a commercial flop. They changed musical course after this, dropped the psychedelia and the rest is history…
* Dates on the CDR refer to when the mixes were recorded, the PRS sheet says 28th, Solid Steel.net says 31st.
Track list:
Pangaea – Solid Steel intro
Max Richter – The Blue Notebooks
Neotropic – Feeling Remote
Max Richter – Shadow Journal
M Craft – Cone To My Senses
Animal Collective – Leaf House
The Free Design – 2002 A Hit Song
Satus Quo – Mr Mind Detector