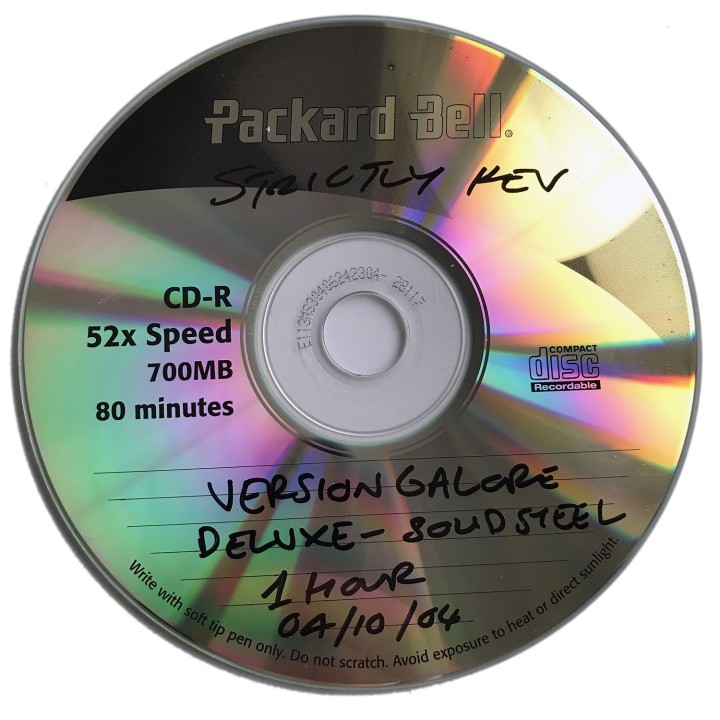 I realised we hadn't had anything from 2004 yet so went to find something from around this time back then. Just over 16 years ago the world was a very different but no less scary place, 9/11 had happened and the Iraq war was in full flow, as evidenced by some of the cut up speeches from George Bush Jnr. near the end of this mix. Despite that, this mix features an assortment of versions, covers and parodies of classic tracks as a running theme. From 60s pop to piano ballads, reggae mash ups (when they were still a new thing) and string versions. You can still hear the fallout of the bootleg craze and Armando Ianucci spoken word crops up throughout, possibly from Time Trumpet?
This mix is an odd one with virtually no contemporary tracks save for maybe the Depeche Mode remix and the M83 track at the end. It was also put together partly digitally as there are a lot of overdubs and extra touches. By the 00's I was fully utilising the editing capabilities of Cubase to chop up and overlay mixes from the decks and construct sets that had a lot more going on in them than just a pair of records being played. The availability of more digital music via the web meant that songs could be edited in that I didn't have physical copies of but this was still a year or so before I got Serato and was able to mix the two formats more easily.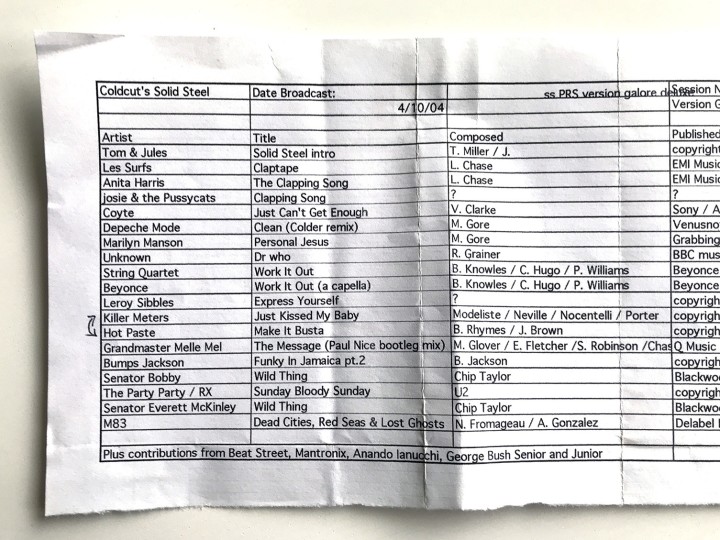 Incidentally, the mix opens with the winner of the Solid Steel intro competition – an online comp for people to record new intros to the radio show using only the famous bleeps as a guide. It was won by Tom Miller and Jules Green – who both went on to set up the Keep Up! label and later, Tom with Shapes of Rhythm – the 'version galore' sample in their intro gave the mix its title. Les Surfs, who start the mix proper, released a ridiculous amount of singles during the 60s including this version of 'The Clapping Song' which I was collecting copies of at the time. The two versions of 'Wild Thing' later on are both sides of a mid 60s 7" I picked up somewhere in North America, parodying two competing senators recording versions to win votes but both 'wildly' out of their depth. Regarding the role call of American actors and musicians and US Army speeches that bookend the M83 track – I can't recall their origins but both most likely came from the web.
Track list:
Tom & Jules – Version Galore Solid Steel intro
Les Surfs – Clac Tape
Anita Harris – The Clapping Song
Josie & the Pussycats – Clapping Song
Goyte – Just Can't Get Enough (Mothloop mix)
Depeche Mode – Clean (Colder remix)
Marilyn Manson – Personal Jesus
Unknown – Dr Who theme
String Quartet – Work It Out
Beyonce – Work It Out (a capella)
Leroy Sibbles – Express Yourself
The Killer Meters – Just Kissed My Baby
Hot Paste – Make It Busta
Grandmaster Melle Mel – The Message (Paul Nice bootleg mix)
Bumps Jackson – Funky In Jamaica pt.2
Senator Bobby – Wild Thing
The Party Party / RX – Sunday Bloody Sunday
Senator Everett McKinley – Wild Thing
M83 – Dead Cities, Red Seas & Lost Ghosts
Plus contributions from Beat Street, Mantronix, Armando Ianucci, George Bush Snr and Jnr