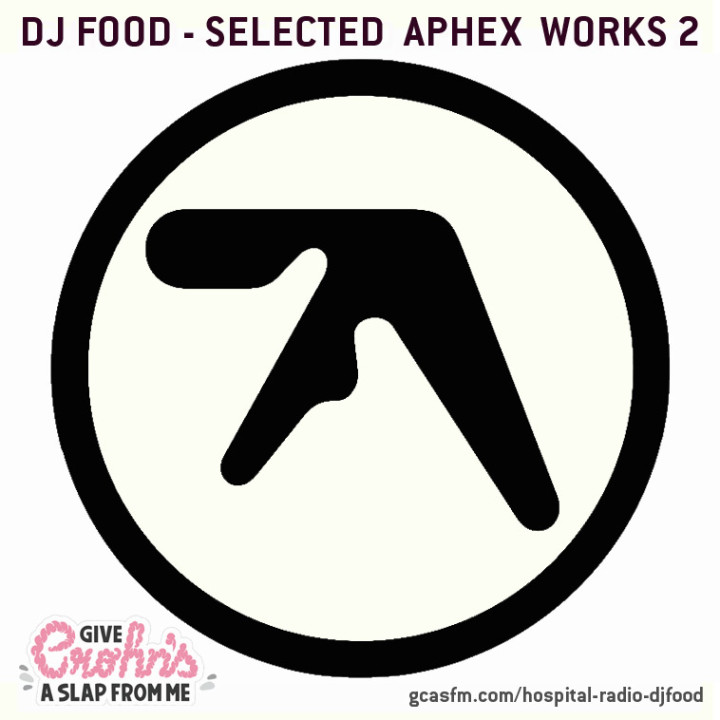 Earlier this year I was asked by the organisation 'Give Crohn's A Slap From Me' if I would provide them with a mix as their remit is to help raise awareness of the disease through art, music and design. For their hospital radio slot they've already had the likes of DJ Vadim provide one and I wanted to do something a little different that would, potentially, bring more people to the site than your standard mix selection.
I always wanted to do a follow up to the 'Selected Aphex Works 1' mix I did early in 2015 for Solid Steel, an 86 minute collection of my pick of the bunch of tracks uploaded to Richard D. James' User48736353001 Soundcloud account during the early months of that year. The plan is to hopefully get some of the near 100,000 people who listened to the first mix to come to the Crohn's site for more so, beginning from the place where the first left off, here's a second volume, culled from tunes uploaded after the first mix was finished.
Up until mid February 2015 there were around 160 tunes to choose from but, as I was completing the first mix, there were still more tracks being uploaded. At various times after the transmission date on Solid Steel of Feb 24th around 90 more were uploaded with the final total being an estimated 275 tracks before they were deleted. There were more than enough to make another mix and there could easily be a third from all the songs that wouldn't fit or didn't make the grade the first time round. There are albums worth of material as good as any official Aphex release in the Soundcloud uploads, which I view as one of the most important 'releases' of 2015.
On the subject of Aphex, I recently found this poster below, designed in my third year at Camberwell College of Art in 1993. I'd recently discovered his music via Colin Dale's Outer Limits show on KISS FM and took inspiration from his music to make my own designs for releases – this one being 'Xylem Tube' on R&S. The original design was supposed to be portrait but I prefer it landscape now with the benefit of hindsight.