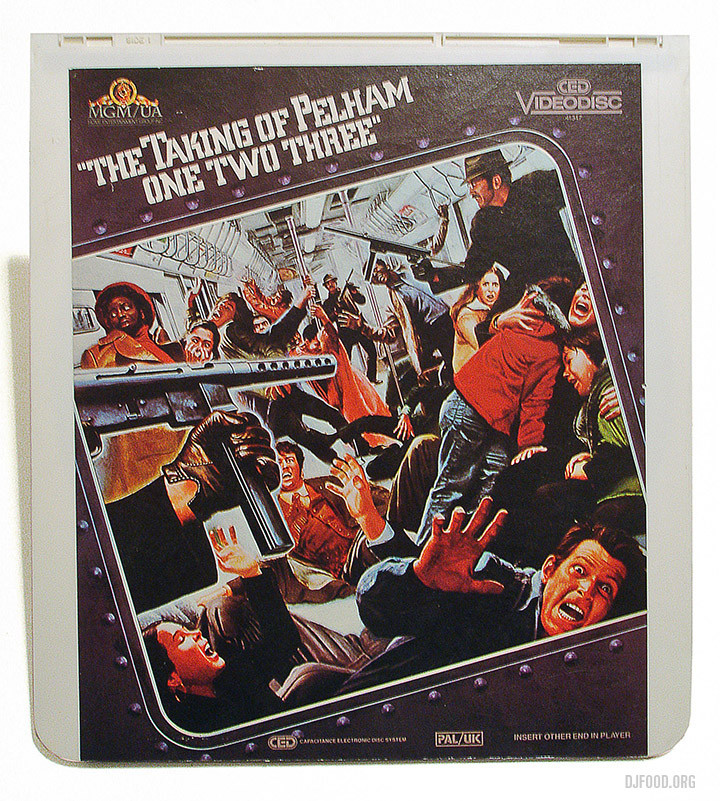 Obsolete formats: I have no way to play these first few items and already own them in several other forms but I couldn't resist picking these up today.
The '…Pelham 123' release is a Video disc in a huge plastic 'cartridge', bigger than an LP, I originally thought this was the same as the Laser disc system but it seems it's an earlier, failed format that was read with a physical needle rather than a laser! – more info here.
I was amazed that the Derek & Clive release was even on 8-Track – this one almost as dirty as the audio it contains. The Curtis Mayfield cart is just a beautiful object.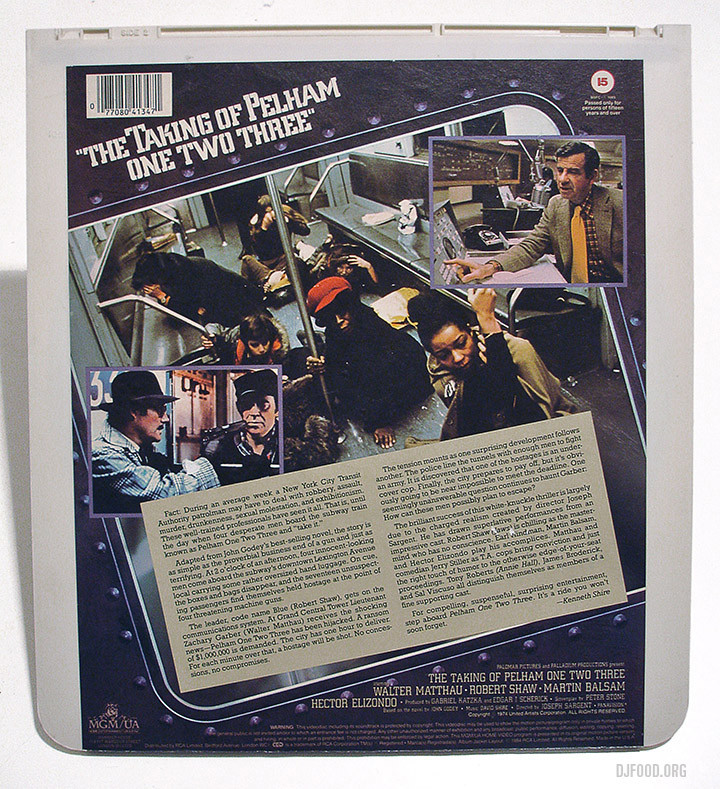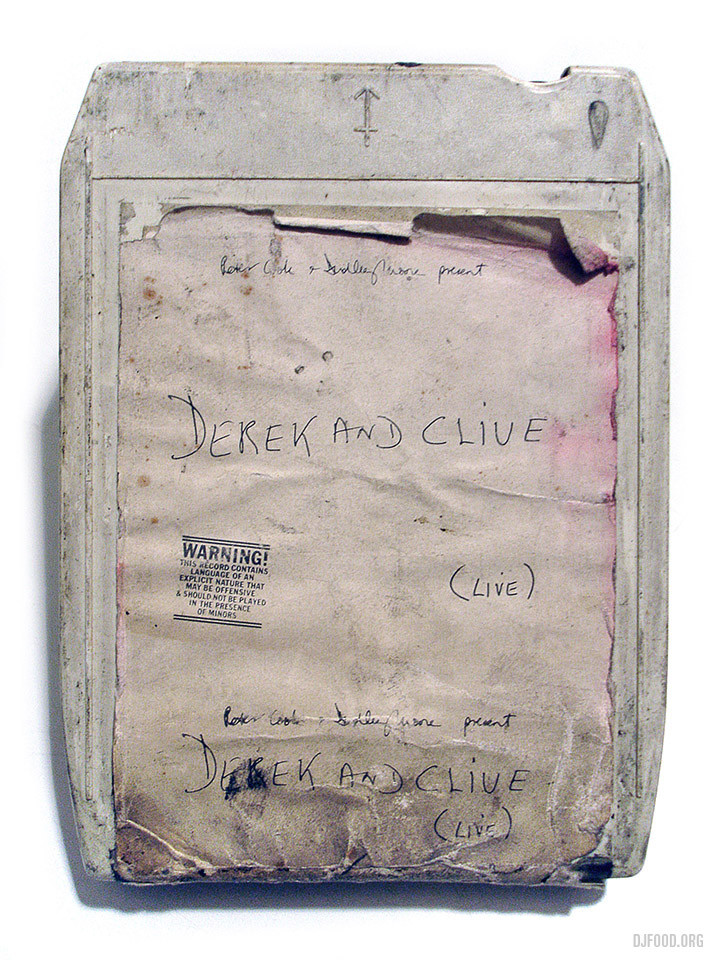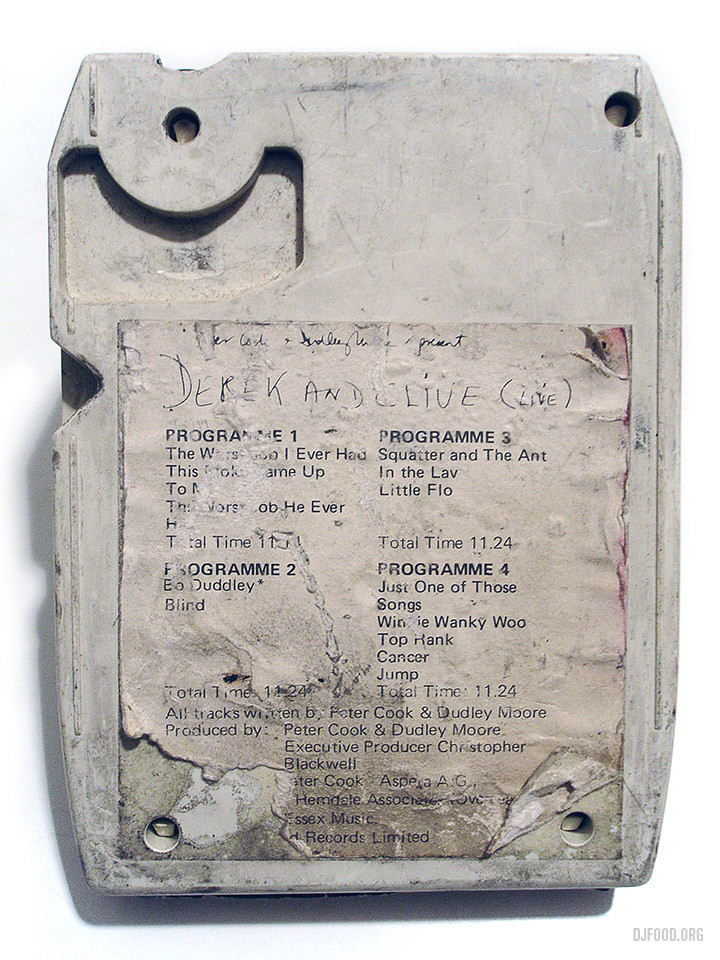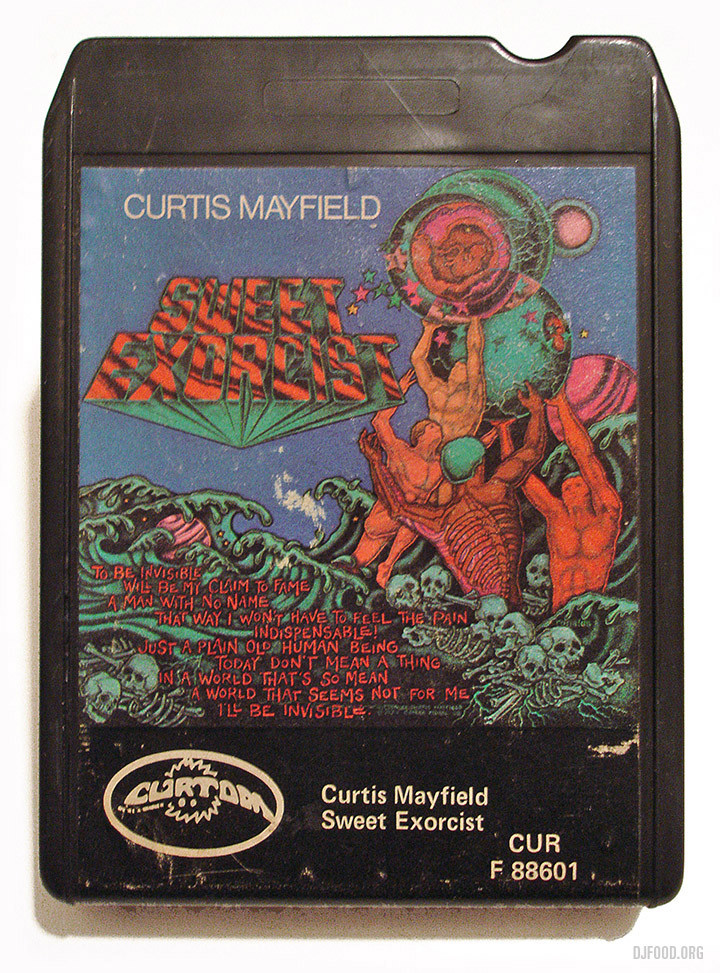 This is Toolshed's first ever release from 15 years ago, a 2 track 7″ in a ziplock bag with screen-printed, folded card cover. Toolshed is Graham Massey's occasional all-star experimental supergroup featuring the likes of Paddy Steer, Seaming To and many more.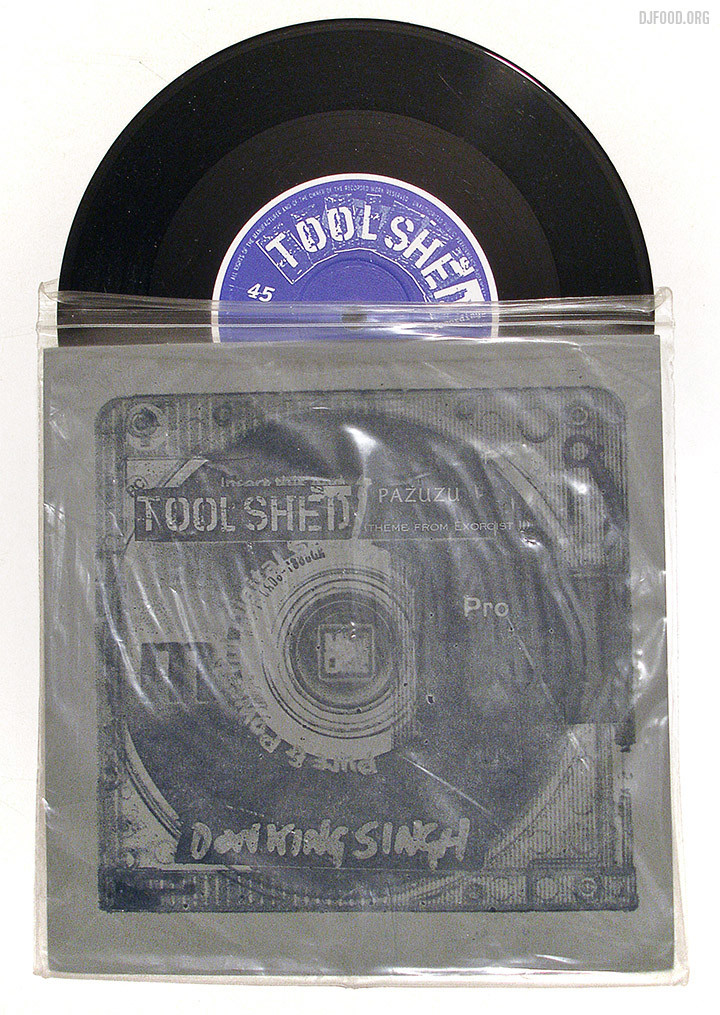 'Punk Funk' was my favourite track from The Brotherhood's Elementalz album back in the mid 90s and I never even knew this existed on 7″. With a great heavy remix by 12 Rounds (who included Atticus Ross among their members) exclusive to this format it's probably my favourite find of the day. This particular version is not on YouTube so you'll have to take my word for it.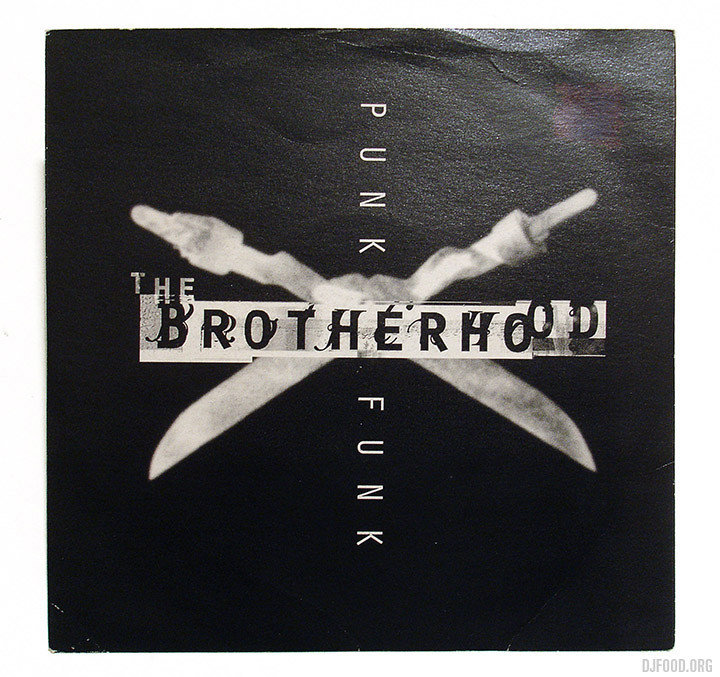 Finally found this Psychedelic Furs 7″ with a flexi stuck to the cover, play the sleeve as well as the 45 inside!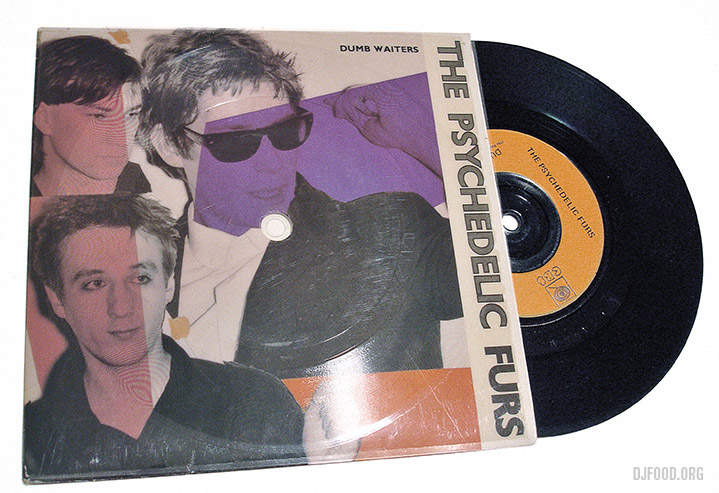 This Jona Lewie single is actually only 6″s in size and includes a funny little disclaimer about the realities of automatic turntables trying to play it. Stiff Records up to their old tricks again, strange that they should do a 6″ and a 7″? This one was bought purely for its odd format and joins the tiny ranks of my irregular-sized vinyl collection.