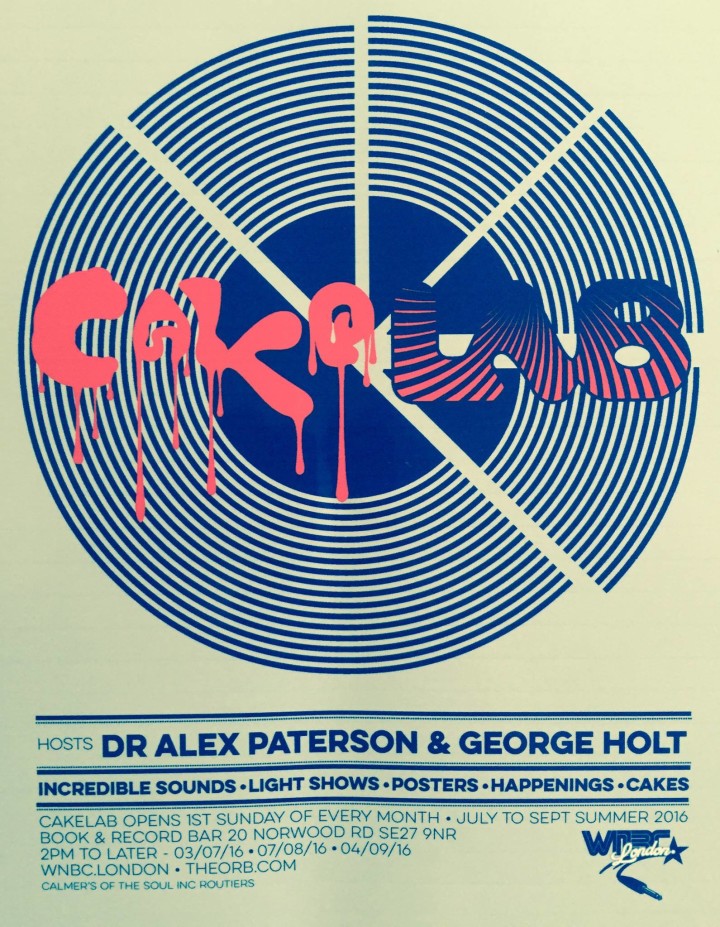 Today, 2 hrs before The Orb's Alex Paterson starts his new Cake Lab residency at the Book and Record Bar in W. Norwood, I'll be on the Out of the Wood Show hosted by WNBC.LONDON https://m.facebook.com/outofthewoodradioshow/  after which….
"From 2pm a new Sunday ambient club called Cake Lab launches. Dr. Alex Paterson and George Holt take you back to the good old days of the Ambient Club Room, circa 1987 with a free Sunday afternoon club… Expect an eclectic mix of Electronica, Dub, World, Jazz, Dance and every genre in between… and there will be cake.. and coffee and tea, and beer and cider and wine and spirits…."
The Cake Lab set up Alex & George brought along was amazing; delicious cakes, crazy decor, T-shirts and most of all, great music. Pete W, Hannah Brown and I were playing on the Out Of The Wood show beforehand. Photos by Pete and Hannah from across the afternoon. In fact the whole of FEAST in West Norwood is really worth checking out, food, drink, retro goods, craft stalls, sound systems and live bands, first weekend of every month.