Last year I had an inexplicable yearning to buy more comics again after largely dipping out of the medium for a few years (save for the weekly dose of 2000ad thrill power and a few others). I also started to dig in the 50p-£1 boxes for older things I read as a kid or just liked the look of. Along the way I picked up a number of 3D comics from the boom in the late 80's as well as a couple for more recently. When they work they're great but frequently the writing never matches up to the standard of the imagery. There's a whole blog post to be had out of some of those but that's for another time.
This week I've been experimeting with 3D analyphs on a project – converting a 2D image into 3D when you look at it with those red and blue glasses. It's not that hard, fun, if not a bit frustrating, and involves a bit of guesswork. I've managed to make one successful image so far but I can't post it yet as I'll get in trouble if it's available to all at this stage.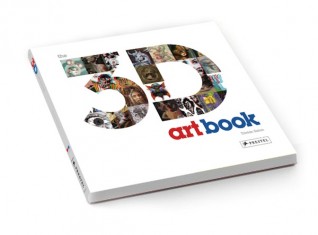 But what should turn up on Jim Mahfood's Facebook stream today? News of a new book by Tristan Eaton (he designed the Dunny & Munny figures for Kidrobot) full of 3D images by a ton of different artists.  Four years in the making, the 224 page book, published this Spring by Prestel, features a little bit of his work and a lot of Tristan-curated images from 100 artists across a multitude of disciplines: graffiti, illustration, contemporary art, graphic design, etc.
Check some images that I found online at animalnewyork.com and you can pre-order the book here.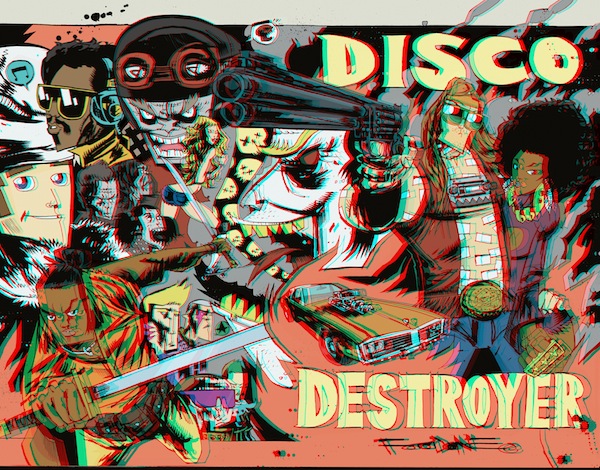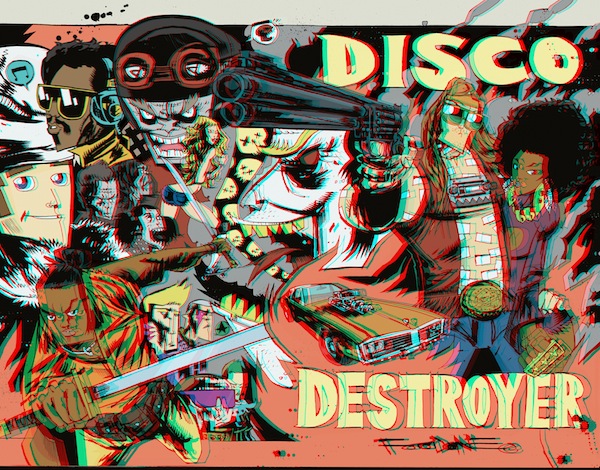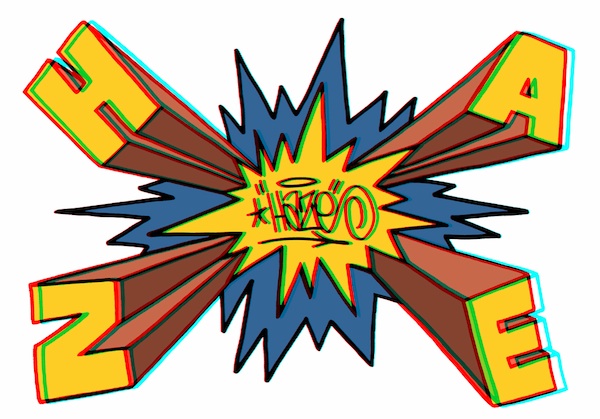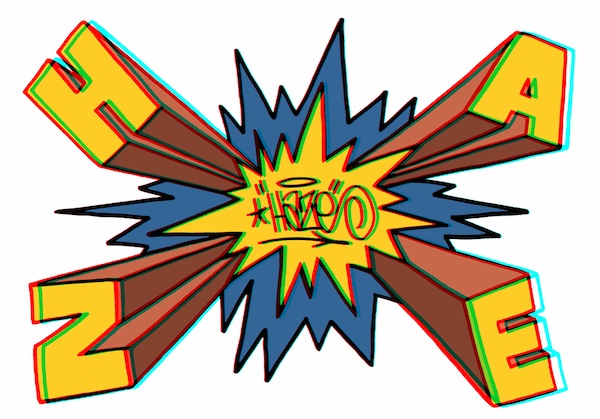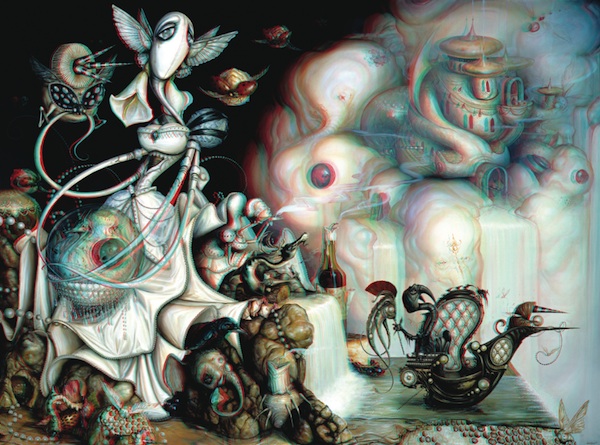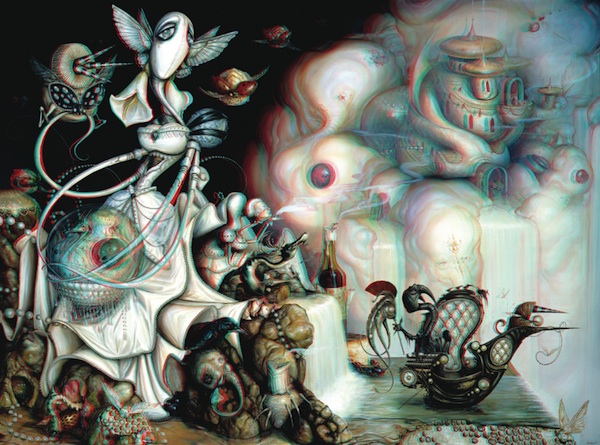 The full artist list (with the ones I'm excited to see in bold): DRIAN JOHNSON, ANDREW BELL, ANTHONY AUSGANG, ASKEW, BASK, BILL MCMULLEN, BLOKT, BOOKS, BUFF MONSTER, CALMA, CASEY RYDER, CATALINA ESTRADA, CEY ADAMS, CHRIS MARS, CRAOLA, D*FACE, DABS & MYLA, DALEK, DAVE COOPER, DAVE KINSEY, DAVE NEEDHAM, DAVID FLORES, DEMO, DR. REVOLT, DARREN ROMANELLI, EBOY, EDATRON, ERIK FOSS, ERIC WHITE, ERIC HAZE, ESAO ANDREWS, FILTH, FLORENCIA ZAVALA, GARY BASEMAN, GARY TAXALI, GLENN BARR, GOMEZ BUENO, ISABEL SAMARAS, JAMES JEAN, JEFF SOTO, JEREMY FISH, JEREMY MADL, JERRY ABSTRACT, JIM HOUSER, JIM MAHFOOD, JOE SORREN, JON BURGERMAN, JULIE WEST, JUNKO MIZUNO, KANO, KATHY STAICO SCHORR, KENZO MINAMI, KEVIN BOURGEOIS, KEVIN SKINNER, KID ACNE, KOBIE SOLOMON, KRISTIAN OLSON, LAURA BARNHARD, LOGAN HICKS, MARK BODE, MARK DEAN VECA, MARK JAMES, MARK RYDEN, MATT CAMPBELL, MATT EATON, MAYA HAYUK, MICHAEL DE FEO, MISHKA, MINT AND SERF, MISS VAN, MORNING BREATH, MR JAGO, MYSTERIOUS AL, NATHAN FOX, NATHAN JUREVICIUS, PETE FOWLER, POSE MSK, RAY ZONE, RENATA PALUBINSKAS, RICH JACOBS, RON ENGLISH, ROSTARR, SHEPARD FAIREY, SKET ONE, STANLEY CHOW, STASH, STEPHEN BLISS, TARA MCPHERSON, TES ONE, TODD SCHORR, TOKIDOKI, TOM THEWES, TRAVIS LOUIE, TRAVIS MILLARD, TRISTAN EATON, TRUSTOCORP, UNKL, UPSO, AND WINSTON SMITH.