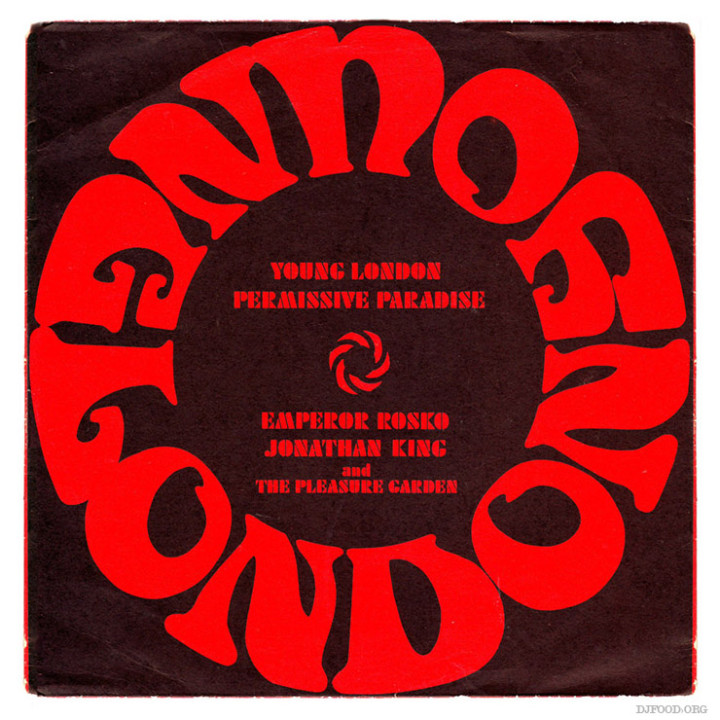 My first guest post in the Flexibition belongs to John Stapleton, co-owner of Wanted Records in Bristol and mega-collector extraordinaire. He compiled the Dope On Plastic compilation series starting in the mid 90's and ran his successful Blow Pop nights for 15 years as well as DJing worldwide. He even contributed a remix to the 'Refried Food' release Ninja put out back in '96 under the name, Hidden Chipsters. John's a wealth of record knowledge and immediately jumped in with this flexi when I asked him.
"This swinging 60s artefact was originally issued as a promotional tool for Frank Habicht's excellent photography book, 'Young London – Permissive Paradise' in 1969. The book – now pretty collectible – is a snapshot of late 60's London, and the contrast between the old guard and the 1970s just around the corner.
Some photos here….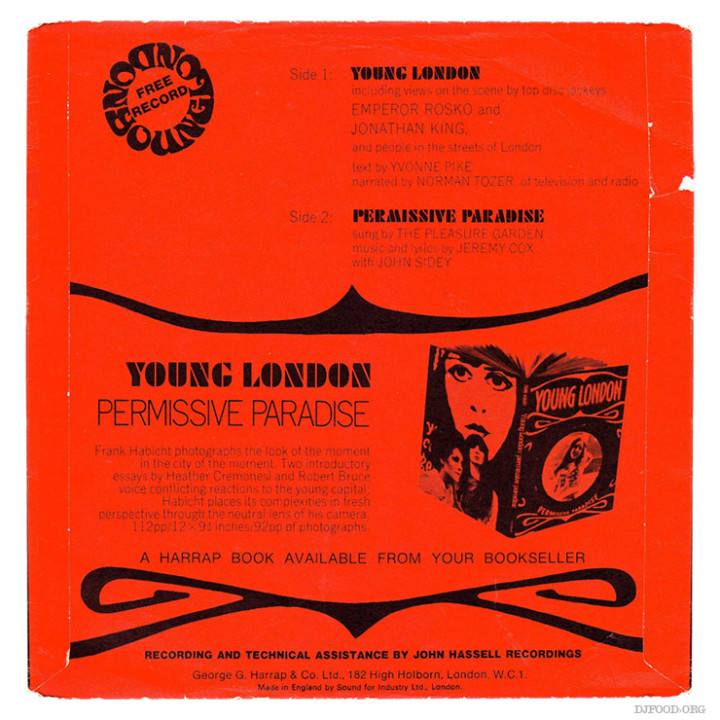 The record features, on one side, opinions on Swinging London and the book itself from various members of the public and a couple of 1960s celebrities, including DJ Emperor Rosko (who bizarrely sounds nothing like any other recording I've heard of him) – which is mildly interesting (it also namechecks the 1968 'Cybernetic Serendipity' exhibition of computer music at the ICA, which spawned a very rare record as well).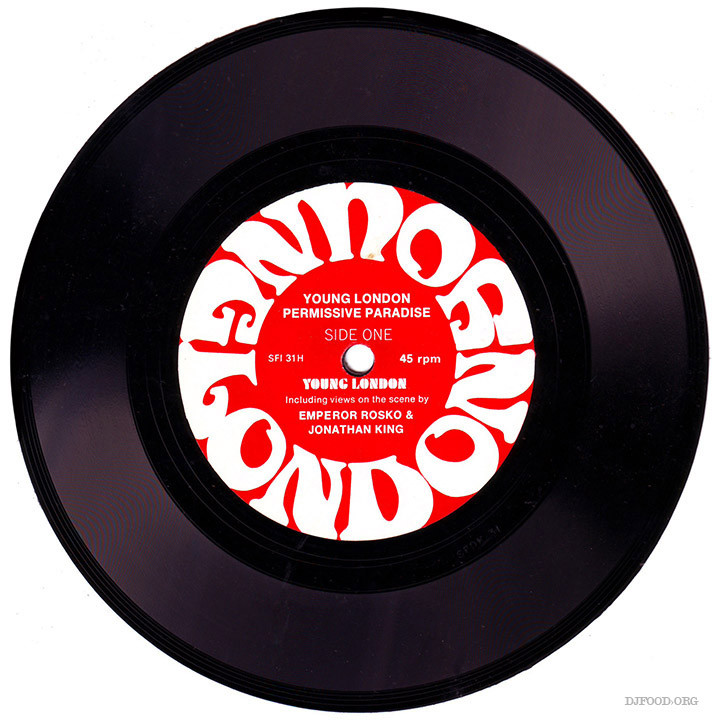 Side 2, though, is where the meat of the flexidisc lies – with the track 'Permissive Paradise', performed by 'The Pleasure Garden', who were actually cult band The Iveys, soon to be known as Apple recording artists Badfinger. Presumably they recorded the track – a very credible pop art psychedelic fuzzer – under a pseudonym for contractual or tax reasons.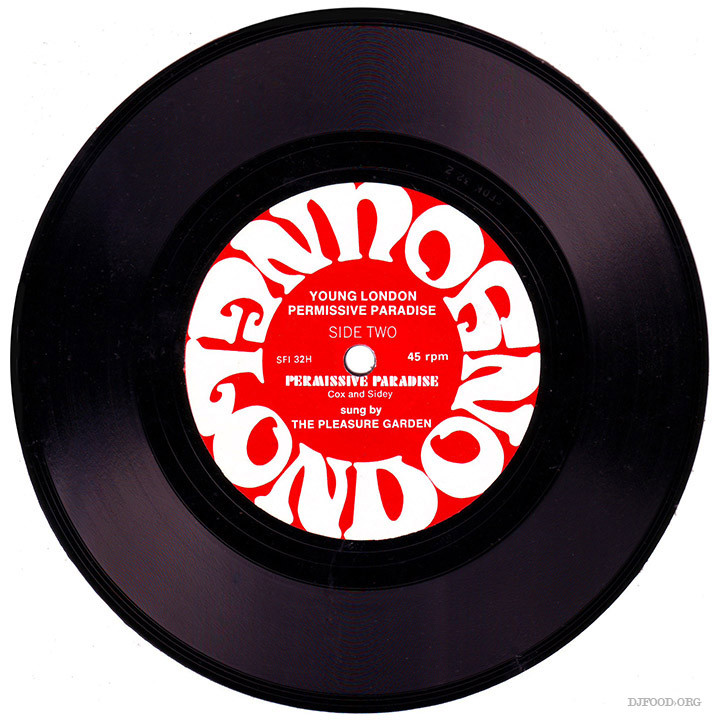 I've actually had two copies of this record: the first from the sadly now-lost Tor Records in Glastonbury sometime in the 90s, and another, rather better condition copy which was 50p from a car boot sale last summer. That one included the never-seen-before publisher's letter to booksellers, offering other promotional material for the book – posters, blow-ups of photographs – which I'd like to think are still out there somewhere waiting for me to find them."