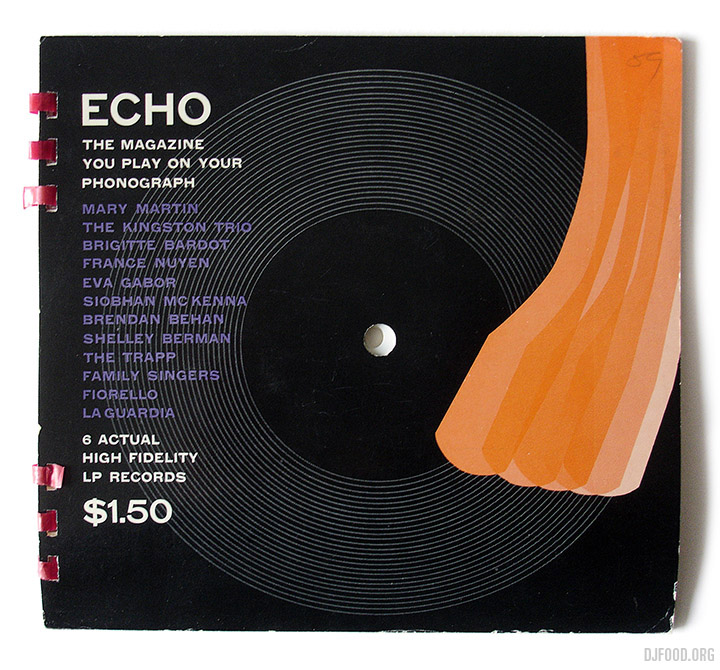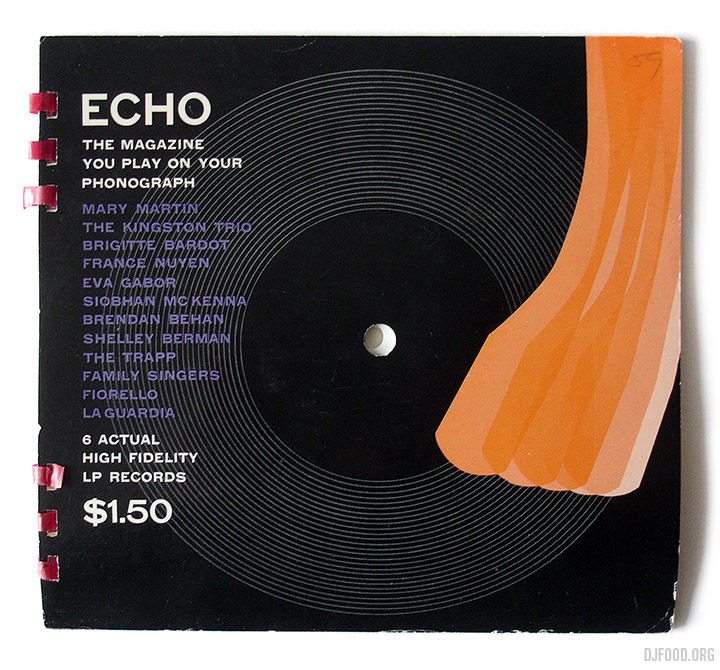 Echo – 'the magazine you play on your phonograph' – was first published in 1959 and came with 5 or 6 flexi discs fixed inside each issue, mostly containing music and interviews with the subjects profiled within. The ring-binder design let each page fold back under the last and a spindle hole through the centre meant that you could place the whole magazine on the turntable to play each disc.
An 8″ x 8″ quarterly publication that ran for at least 4 issues as far as I can tell (of which this is #3), it had beautiful page layouts courtesy of Designers' Collaborative from New York and United Artists served as the agent supplying the entertainment talent. This one features music and interviews with The Trapp Family / Mary Martin / Brigitte Bardot / France Nuyen / Eva Gabor / Siobahn McKenna / Brendan Behan / a Shelley Berman monologue / an interview with The Kingston Trio / Fiorello La Guardia reads the comics and an advert for Springmaid Fabrics.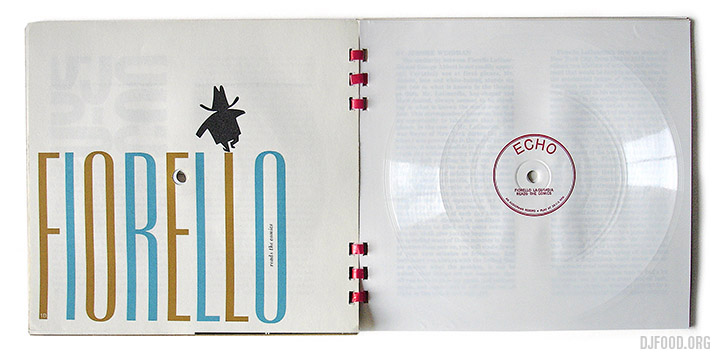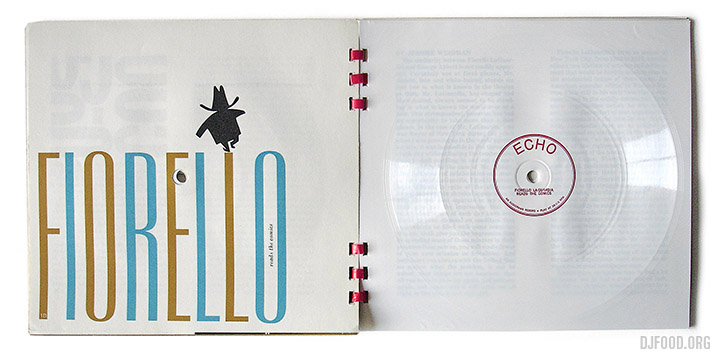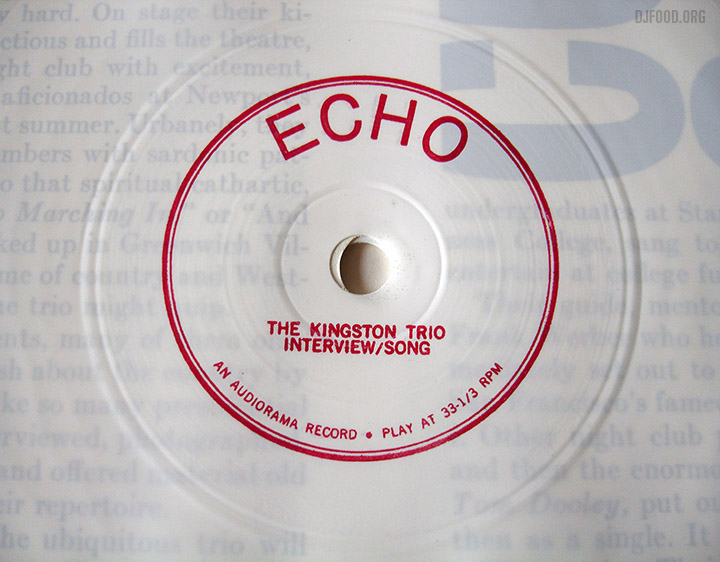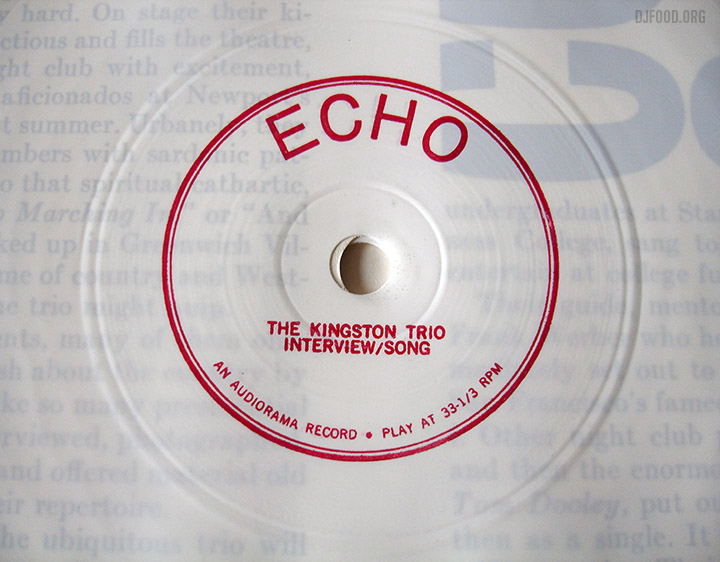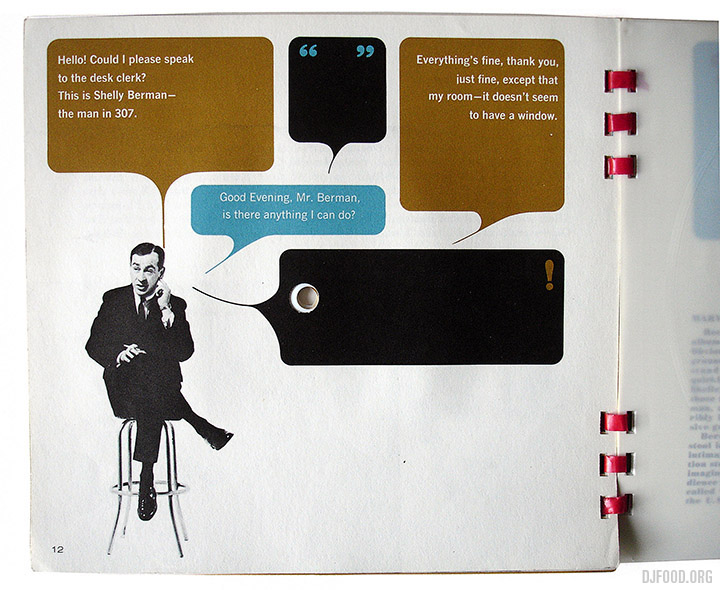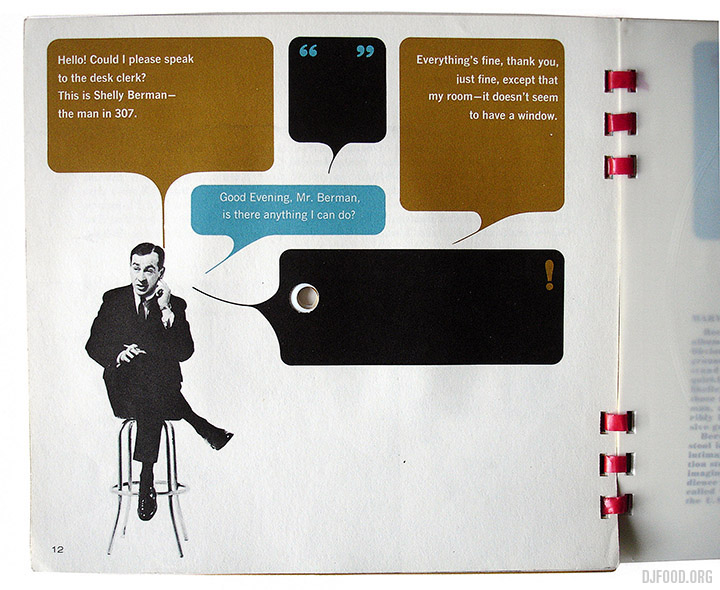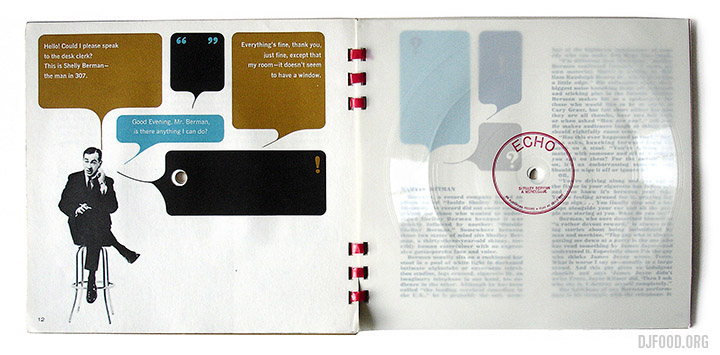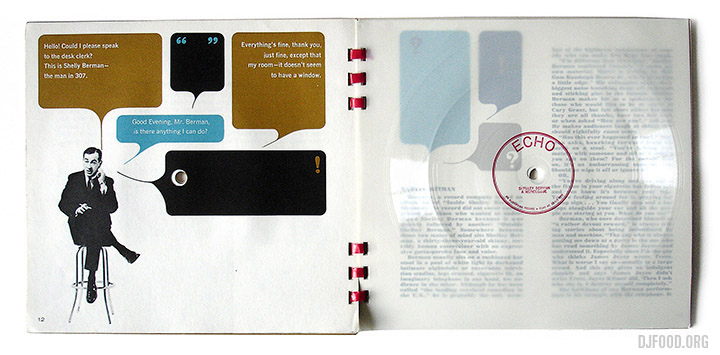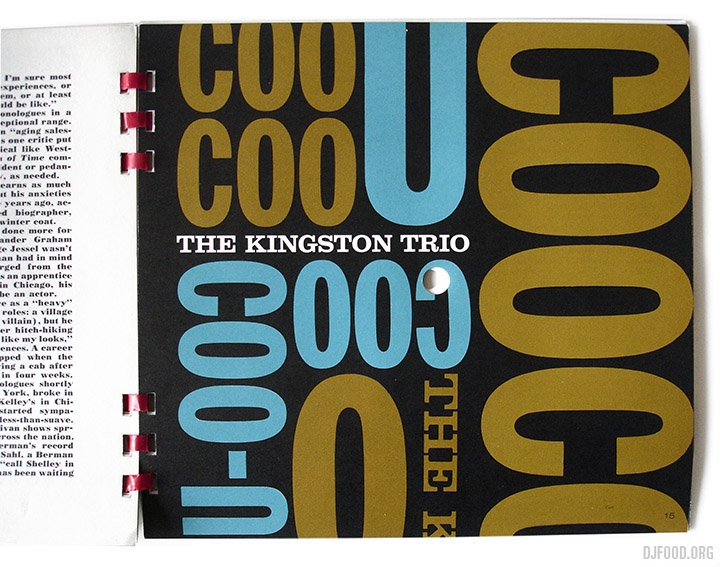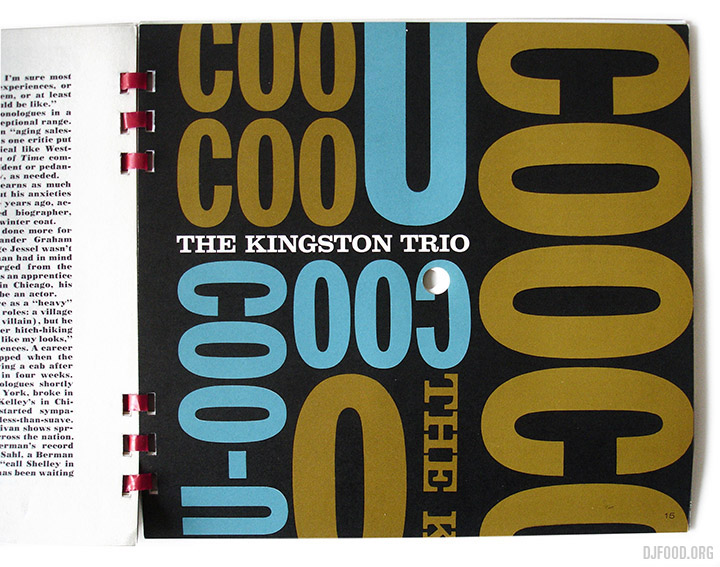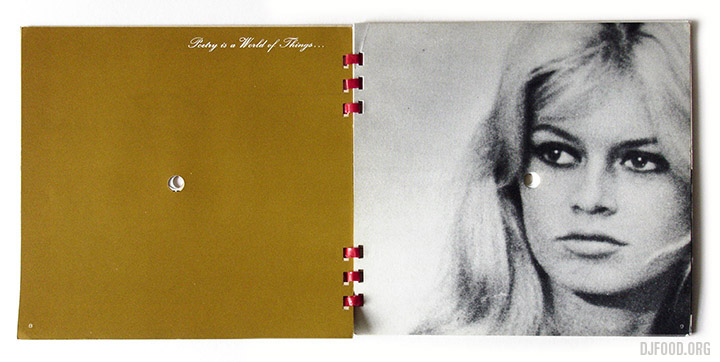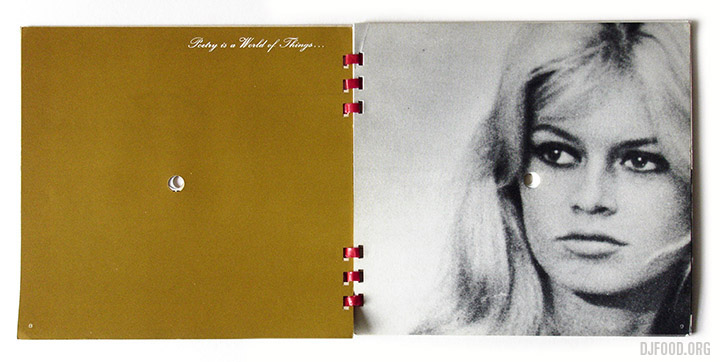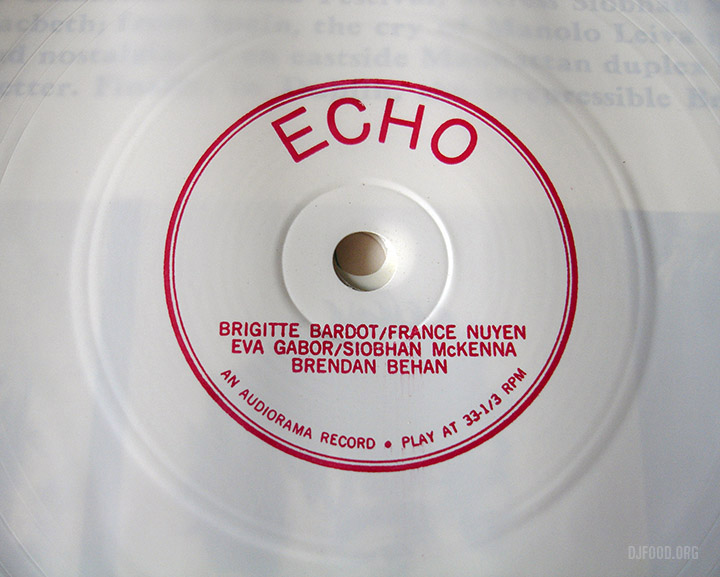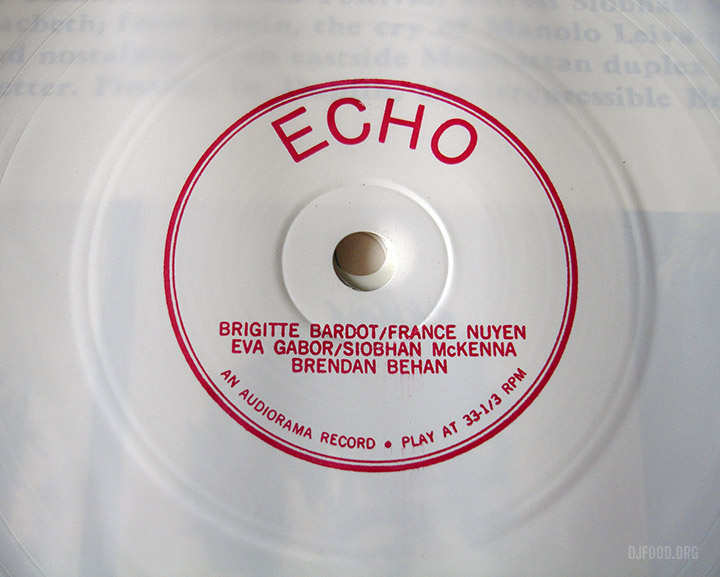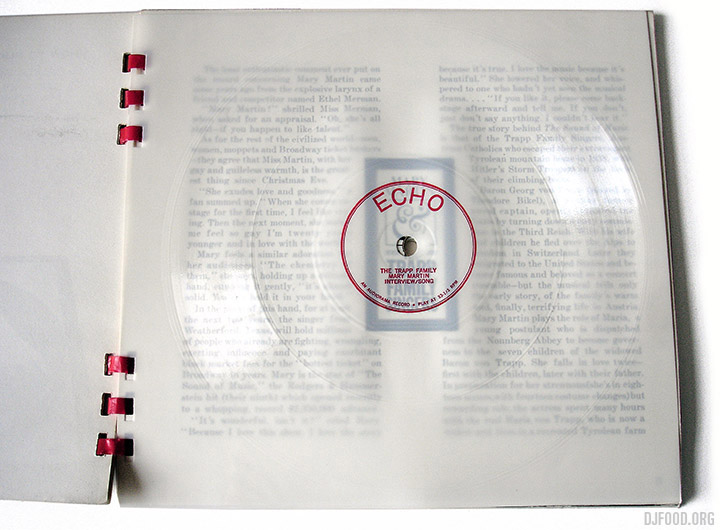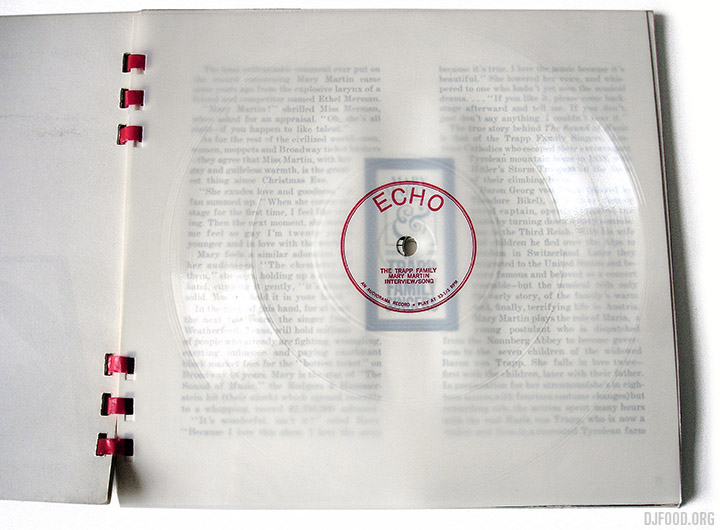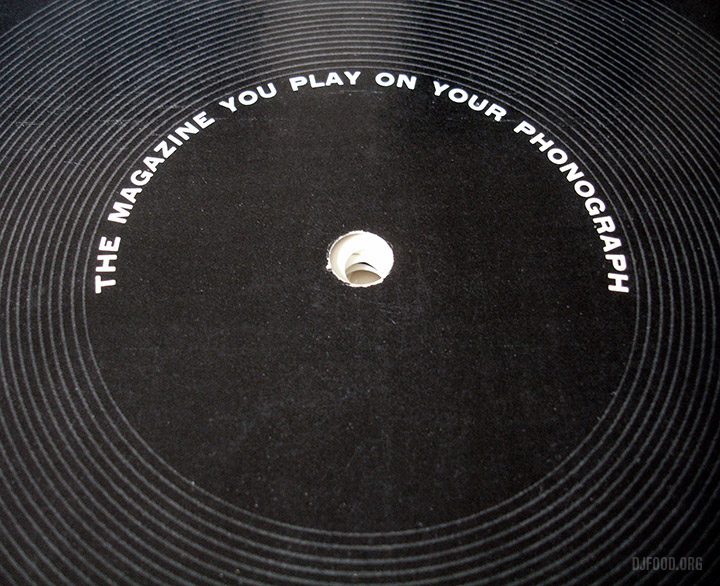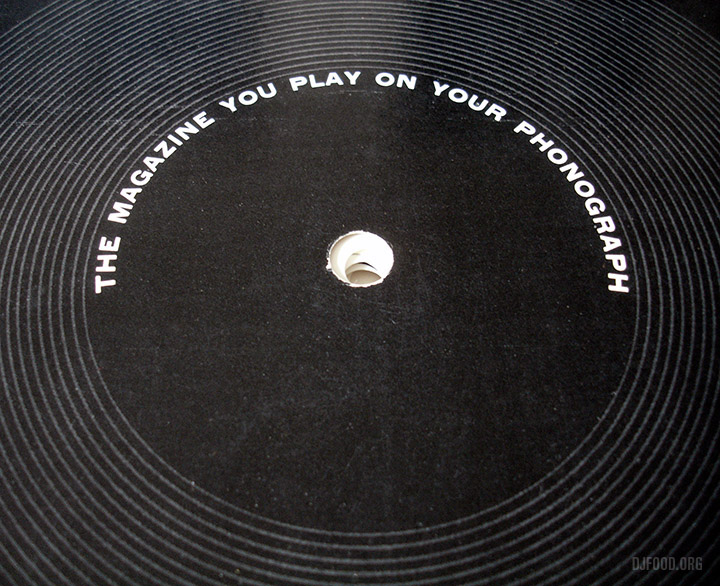 There are some extracts from the discs over on WFMU's excellent 365 Days Project entry by Katya Oddie for the same issue. Here's the cover for #2 – pretty advanced design for 1959 – if anyone has any of the other issues that they'd like to sell then I'm interested.