Lots of gigs coming up in December (see full listing over on the right) The Ninja Tune XX celebrations travel to Brighton, London and Prague, Belgrade and Beinne this month.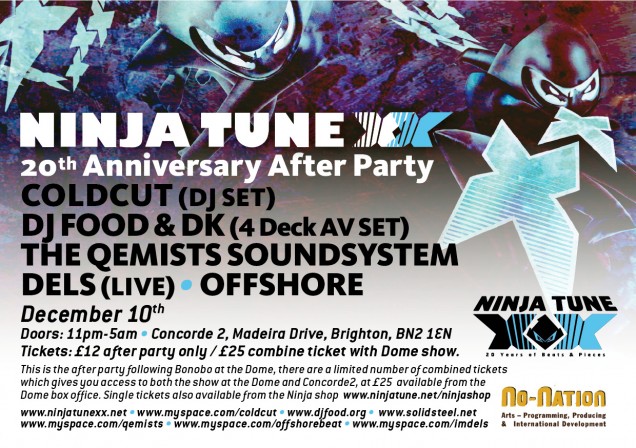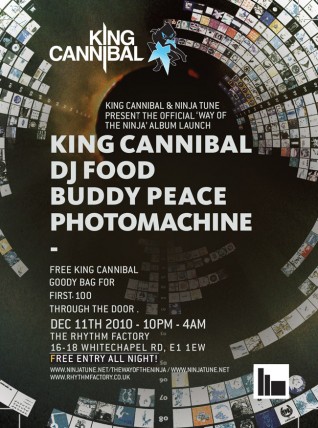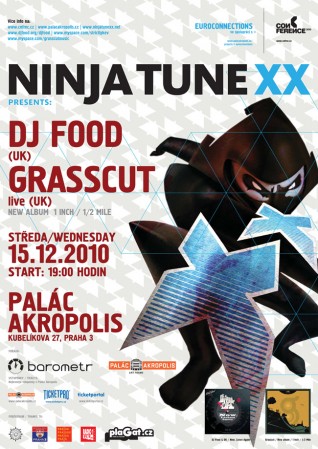 First off is the big Bonobo gig after party in Brighton at the Concorde 2, the day after is King Cannibal's 'Way of the Ninja' mix CD launch at the Rhythm Factory with free entry all night and goody bags for the first 100 in.
The next week sees me in Prague at the Palac Akropolois with Grasscut for a Ninja 20th AV set and then Belgrade the next day at the Tube.
Saturday 18th I have not one but two gigs in London, a Videocrash Solid Steel XXmas party with Hexstatic, DK, Cheeba and more down at the refurbished Electrowerkz. Before that though I'll be spinning a guest slot down at Classic Material at C.A.M.P. in Old Street, with a vinyl only set of classic Hip Hop from the year 1989. in case you've not heard about this night, this is the third installment and each month sees a year celebrated from Hip Hop's golden periods. DJ Format and Andy Smith have both stepped up and it's my turn this time. Only records from '89 will be played, special box sets will be available on the night of CD mixes and T shirts and Chris Read and co. (who run the night) will be in support.
New Years Eve sees DK and I see the year out in fine fashion in Bienne, Switzerland with a special 4 deck AV set.