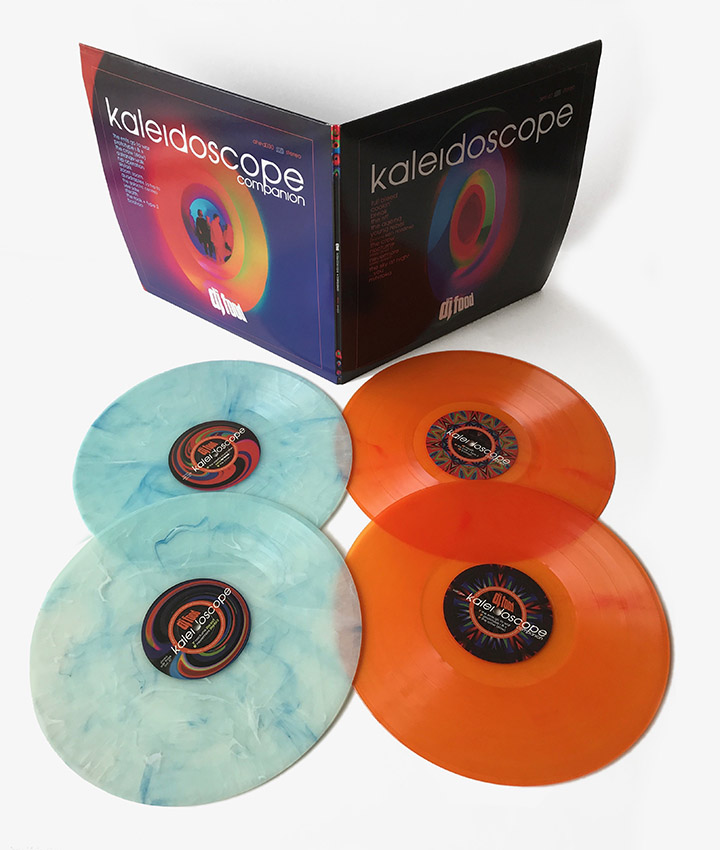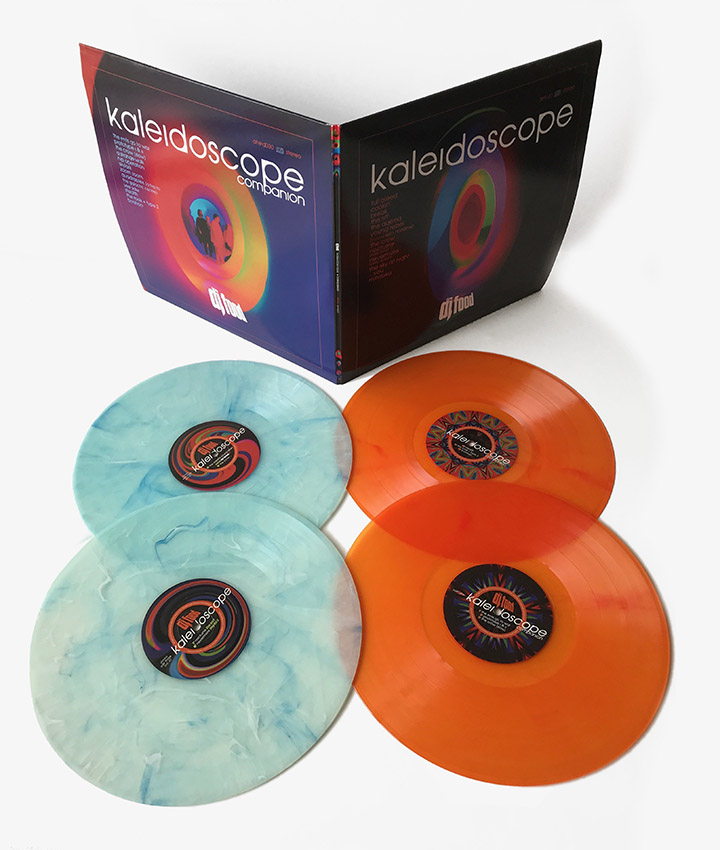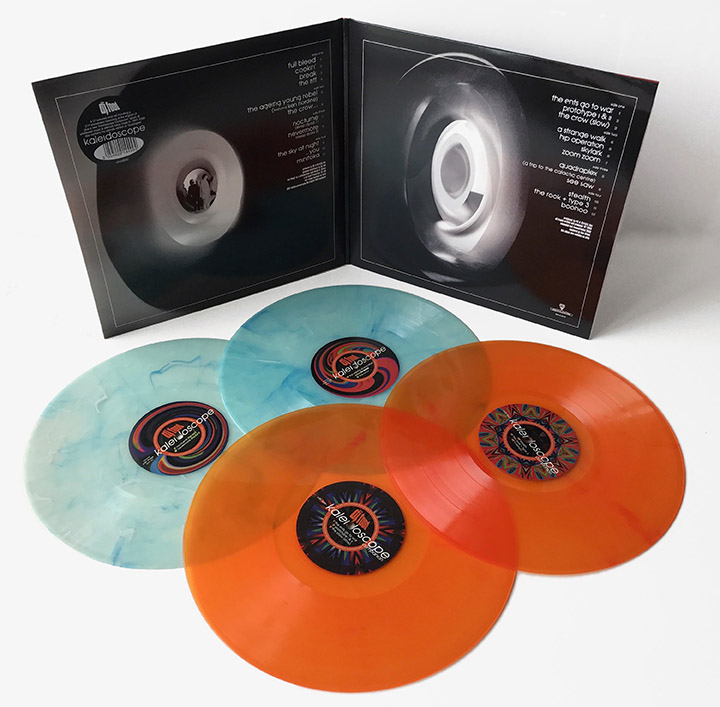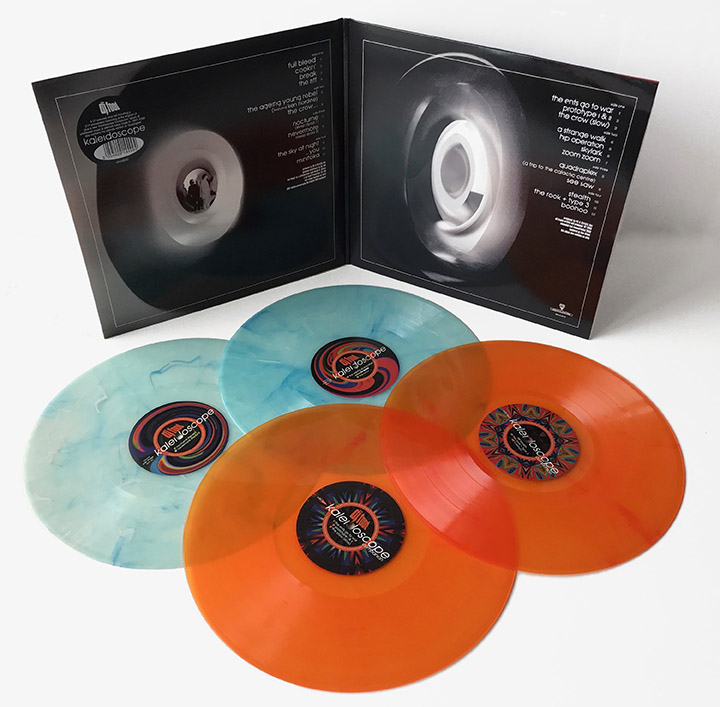 The 4xLP reissue – the original Kaleidoscope LP repressed on blue/white vinyl and the all new Kaleidoscope Companion featuring unreleased/alternate tracks '97-2000 on orange/red vinyl in gatefold sleeve w. download – is out now! The average price seems to be around the £25-30 mark which is a bargain for 4 bits of coloured vinyl in a gatefold sleeve if I say so myself.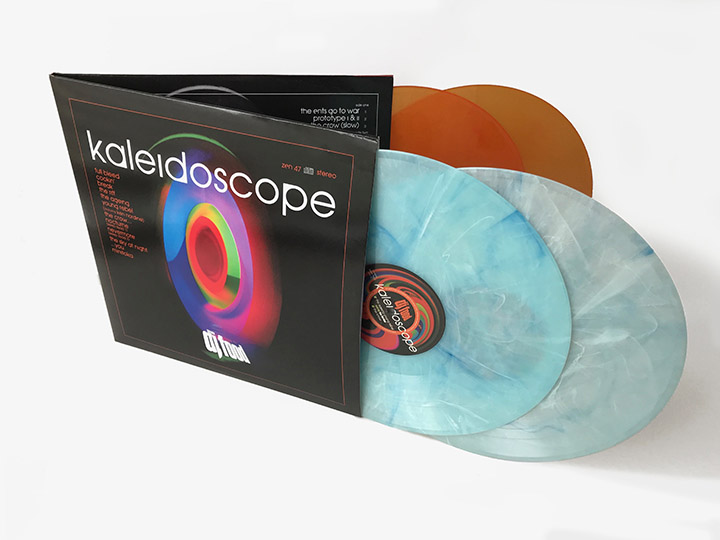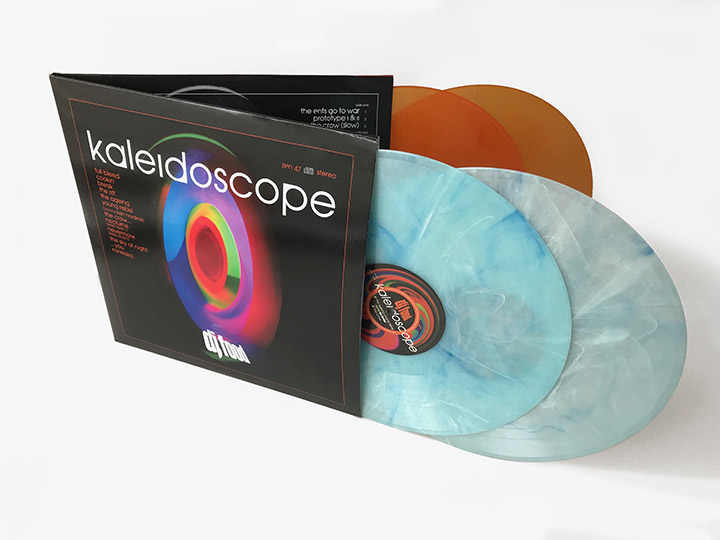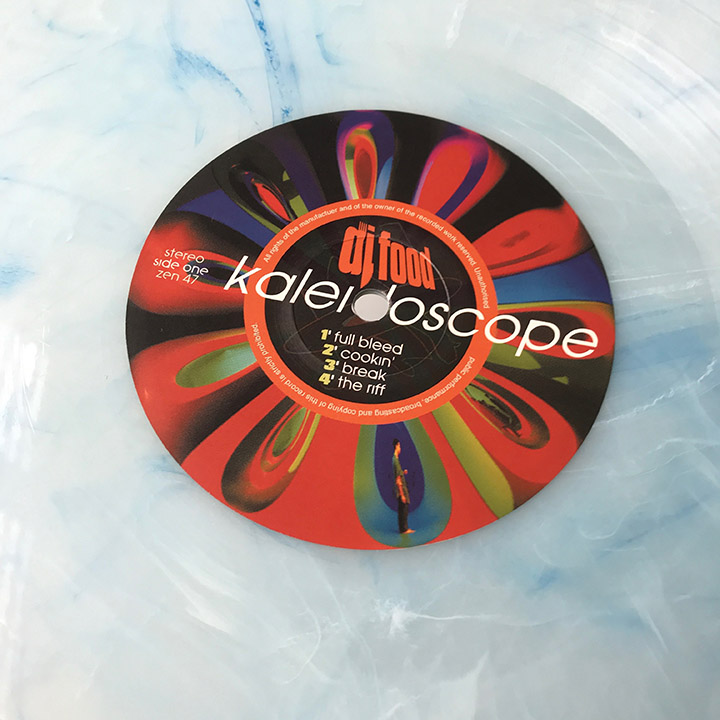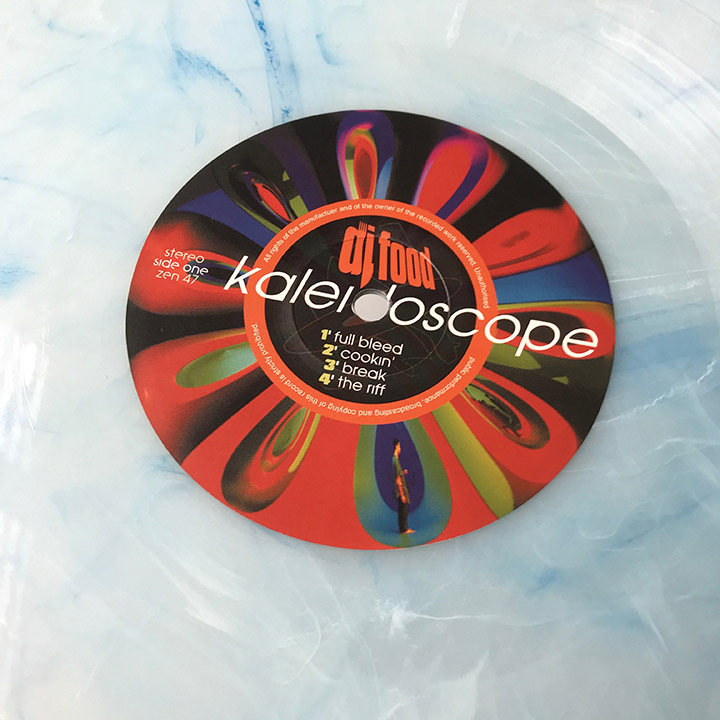 Buy here : (support record shops if you can)
Norman Records. http://bitly.ws/dZwy
Bleep http://bitly.ws/dZwC
Resident http://bitly.ws/dZwJ
Sister Ray http://bitly.ws/dZH8
Phonica http://bitly.ws/dZHq
Ninja Tune http://bitly.ws/dZwN
Bandcamp http://bitly.ws/dZwR
Full Digital / streaming links: https://djfood.lnk.to/kaleidoscope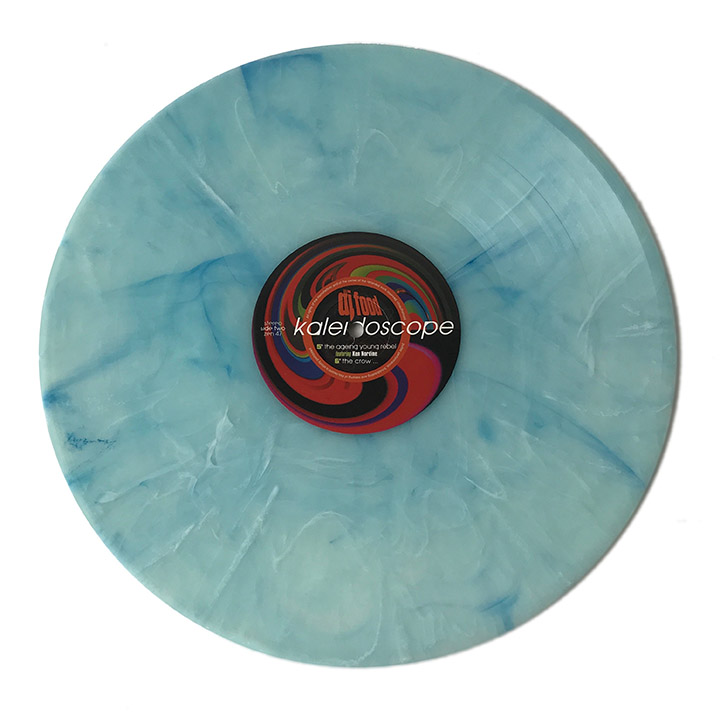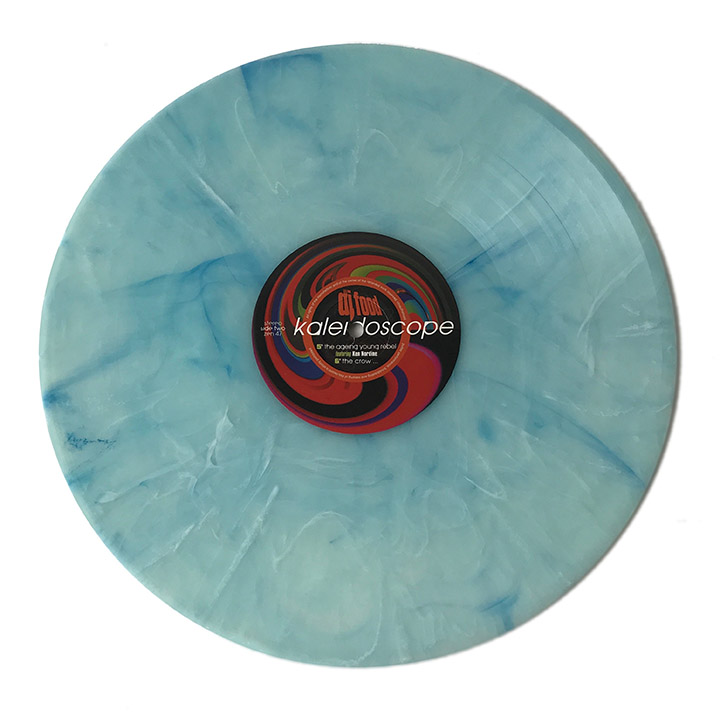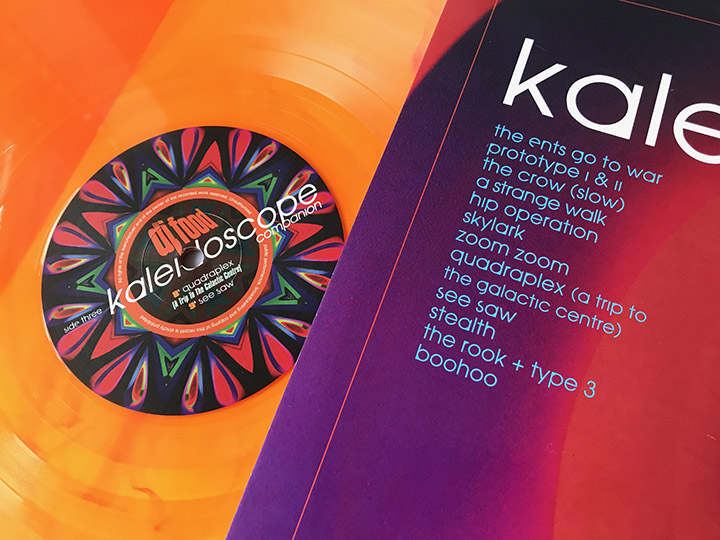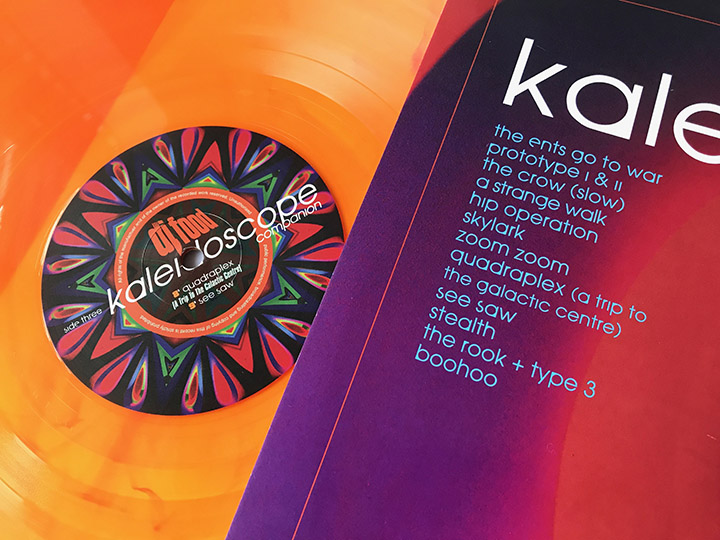 The new Companion LP tracklist: The Crow features in two forms – Crow (Slow) and The Rook + Type 3 – The Quadraplex EP has been remixed and edited into a new 13 minute epic that includes unreleased material, the keen-eared with recognised Stealth as the backing for the Xen Cuts remix of The Ageing Young Rebel although this is a different mix, and Boohoo is an early version of The Sky At Night. All tracks on the companion were recorded around the time of Kaleidoscope.