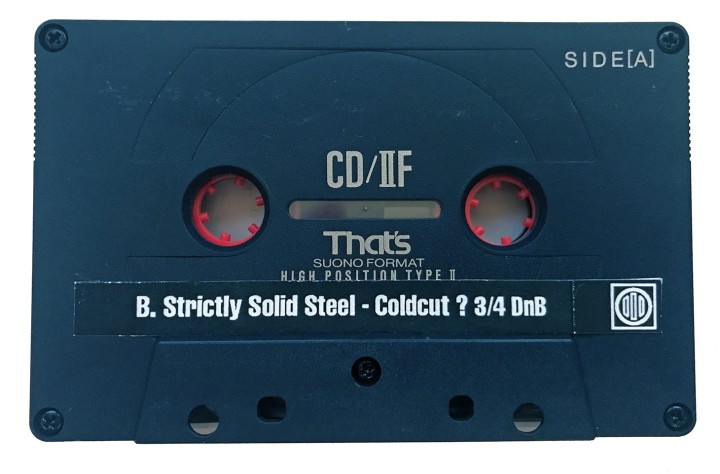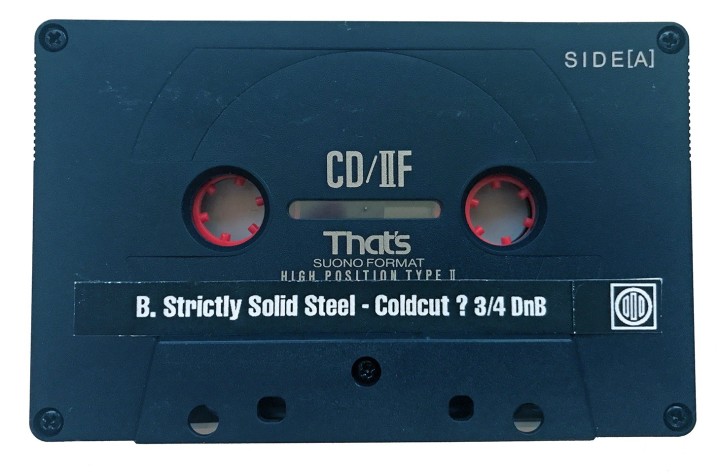 I don't remember much about this session except that the tape states '3/4 DnB', meaning Drum n Bass in 3/4 time. Looking at the track listing it states no less than three tracks in a row from DJ Suv from his Freebeat EP on Full Cycle which seems to be credited as one of the first to feature rhythms in 3/4 time within the genre. We were obviously taken with it to have played three in a row. The opening track is credited to DJ Food as 'Parp, Thump, Crack 'n' Hiss' which I recognise at a typical PC joke. The opening sounds like PC and I messing about with all manner of FX and vinyl over the top and I'm definitely getting a bit carried away with it all.
I think about this time I may have had a mixer with a little loop sampler and FX built in so maybe I bought that into the studio to mess about with but I've not idea if this was made up at KISS FM or at Ahead of Our Time studios in the Ninja Tune offices at Clink Street. Either way, the first 10 minutes of this mix are a bit crazy.
Track list:
DJ Food – Parp, Thump, Crack 'n' Hiss
DJ Suv – Output (Full Cycle)
DJ Suv – Free By Four (Full Cycle)
DJ Suv – Everyone Plays The Same (Full Cycle)
Danny Breaks – The Ratio (Universal Language)
Acustic – No 2 (April Records)
Toshinori Kondo & DJ Krush – Fu Yu (Sony)
Mr Scruff – Fish (Ninja Tune)
Kensuke Shiina – Ring of Fire (Salon Kitty remix) (Pussyfoot)
P.S. Side A next week…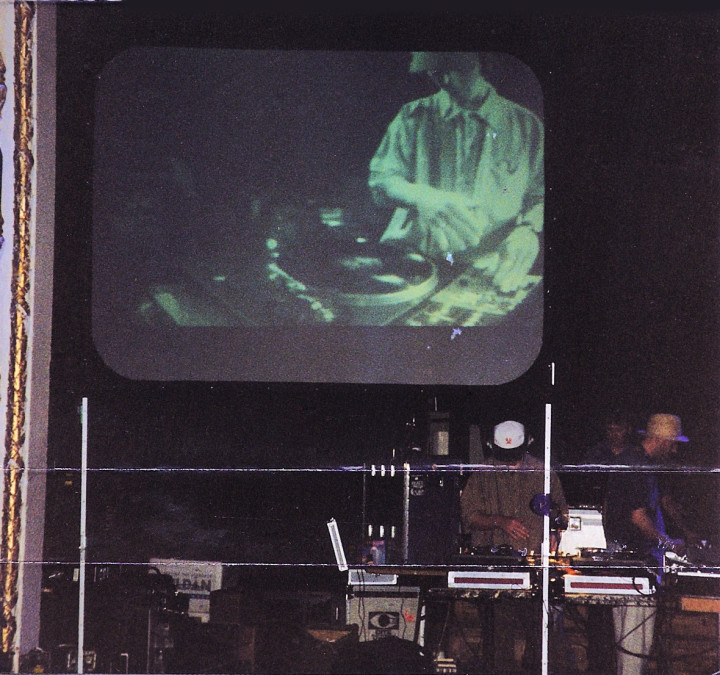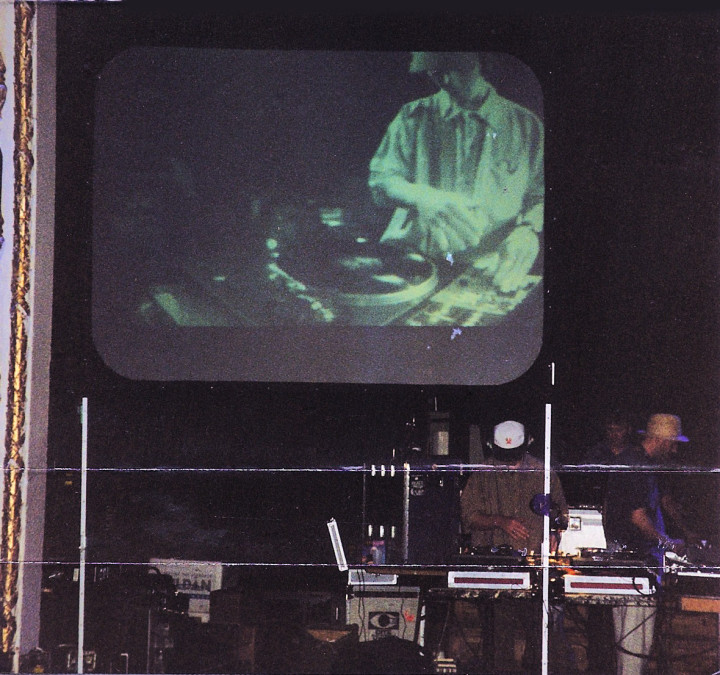 Above is a scan of the tape inlay, an old photo from a US tour I did with Coldcut around the time of their Let Us Play album, – they took their own projection screens and played from laptops for the first time to the amazement of many. In the background you can see Rob Pepperell, part of Hex who controlled the visuals, Coldcut's Jon More is to my right. On screen you can see the Vestax PMC 06 mixer in between the decks, a super-thin 2 channel mixer popular with scratch DJs at the time due to its tiny size, bringing the turntables closer together to make juggling records easier.