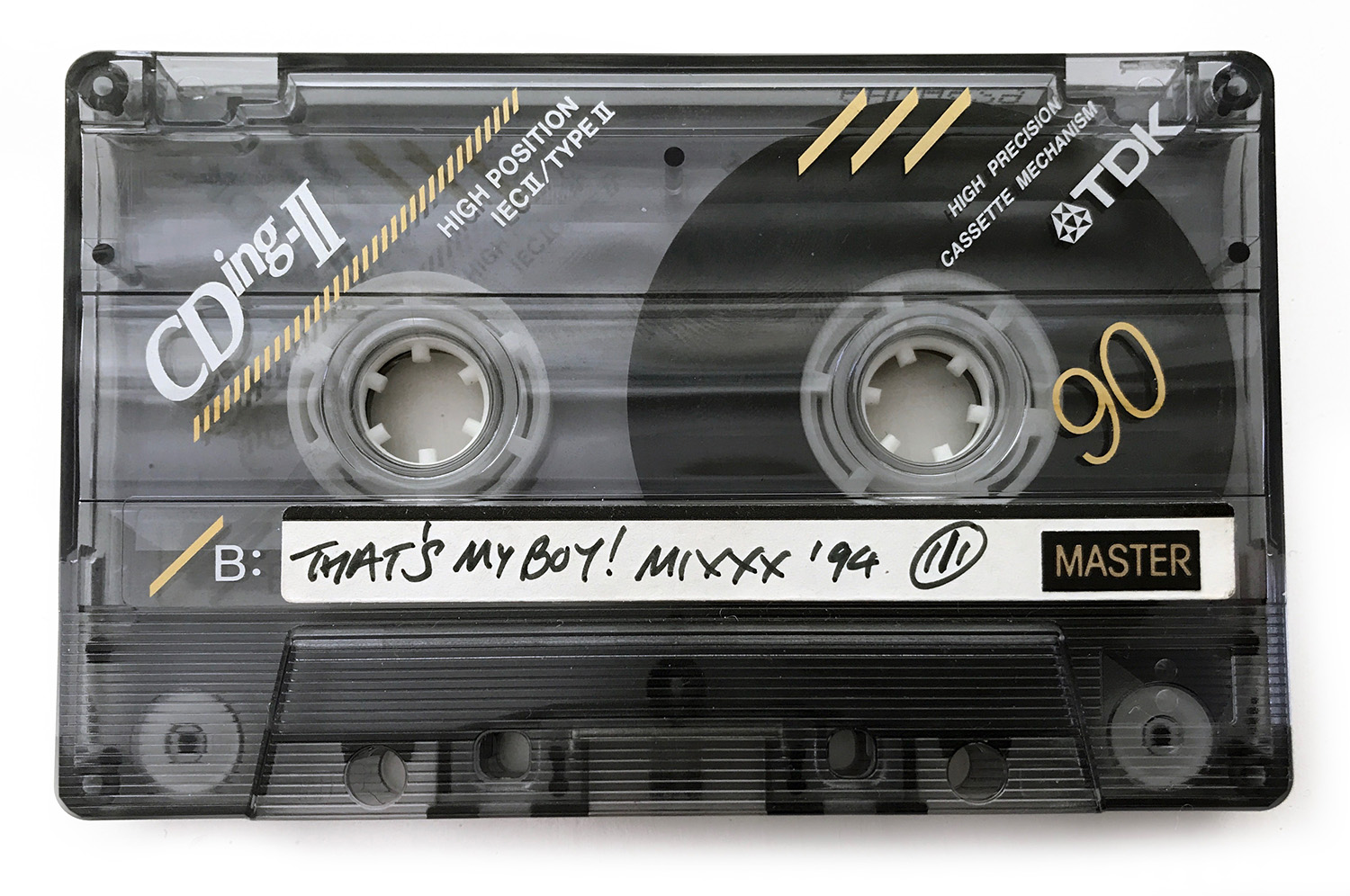 The B side to last week's A – apparently made over two sessions and you can certainly hear at least two tape edits during the set so maybe I was getting more experimental or maybe I made some big mistakes. This one definitely has three decks involved because of some fast transitions and the flange pedal is still in effect. Warning, there's some NSFW language in this one as well as a few comedy riffs that definitely wouldn't get a pass these days.
Classic mixtape starter skit with radio dialling from Ice Cube's debut LP – straight RnB, straight RnB, straight… RnB. More JBs with a mystery breakbeat I can't identify into the Ultimatum Jungle Beats from the free 12" with the UK edition of the Straight Out The Jungle LP. Funkdoobiest porno skit into the very un-PC Blowfly ode to anal sex. This album was a 10p find at a Surrey car boot in the late 80s, the cover showing a topless lady and a costumed Blowfly with very few other details, I had no idea what it was but thought I should investigate. As with all Blowfly records, funk and soul classics of the day are covered with filthy lyrics and no doubt no royalties paid.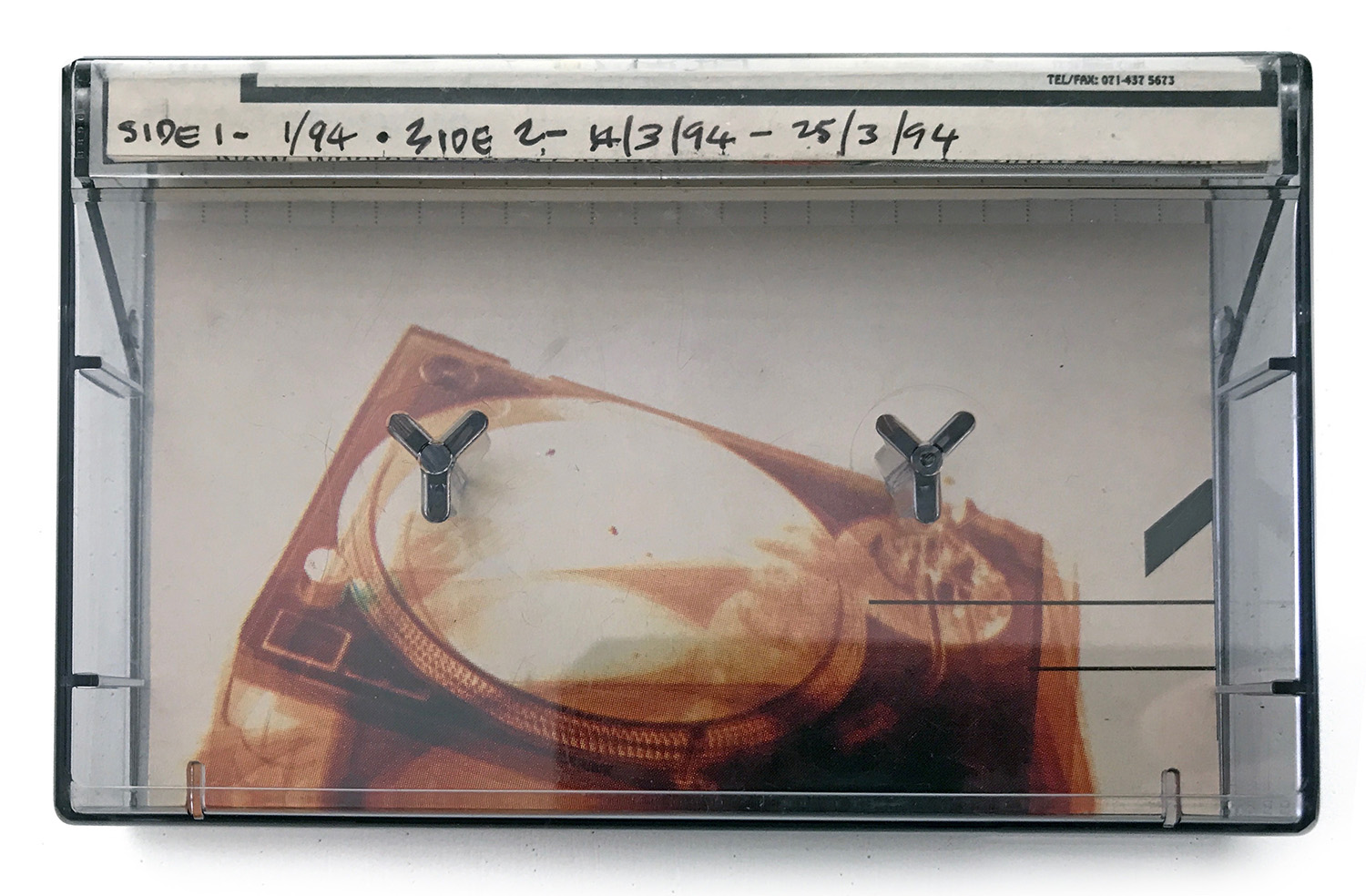 The first of four Ballistic Brothers Vs The Eccentric Afros appearances – this was Rocky & Diesel with Ashley Beedle, Dave Hill and Uschi Classen, loads of samples, loads of fun. Justin Warfield made the first psychedelic hip hop record, then sadly changed his style but My Field trip To Planet 9 is a classic in a small genre within hip hop. More breaks, a Terminator X skit and then Coldcut's mighty 'The Music Maker' into Tackhead featuring DJ Cheese. During this section I attempt some scratching which not only sounds like the faders were bunged up with glue but also skips several times.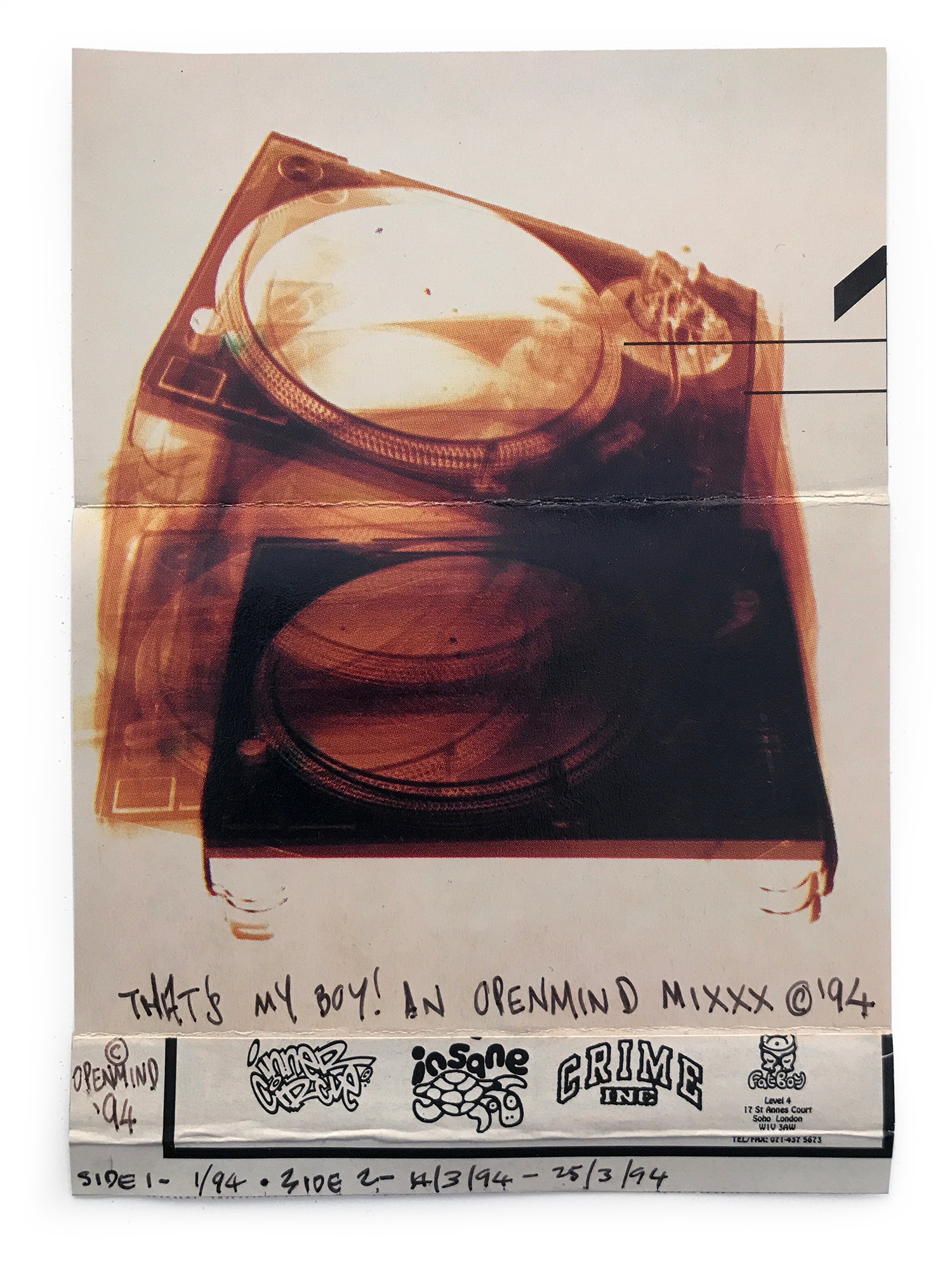 Ballistic battle with Dust Brothers over several tracks until it all ends with an orchestral flourish and Andrew Dice Clay's most famous nursery rhyme routine, not for the children. Dice was a comedian on Def Jam (and later Def American) and his shtick was similar to Eddie Murphy's at the time, un-PC and full of profanity. His signature was a triumphant 'ooooh!' after a punchline which was later sampled as the hook to EMF's 'Unbelievable'. I think I was trying to be Alex Paterson here, playing odd spoken word over classical music, complete opposites that would raise an eyebrow or a smile.
Tracklist:
Ice Cube – Turn Off The Radio
Jungle Brothers – Jimbrowski
Mystery breakbeat 1
Jungle Brothers – Jungle Beats
Funkdoobiest – The Porno King
Blowfly – Spread Your Cheeks
Ballistic Brothers Vs The Eccentric Afros – Grovers Return
Justin Warfield – Cool Like The Blues
Mystery breakbeat 2
Ballistic Brothers Vs The Eccentric Afros – Save The Children
Terminator X – Juvenile Delinquintz
Coldcut – The Music Maker
Tackhead – Mind At The End Of The Tether
Ballistic Brothers Vs The Eccentric Afros – Anti-Gun Movement
The Dust Brothers – Chemical Beats
Ballistic Brothers Vs The Eccentric Afros – Blacker
Mystery breakbeat 3
The Dust Brothers – One Too Many Mornings
Berlin Philharmonic Orchestra – An Der Schonen Blauen Donau
Andrew Dice Clay – Mother Goose
Derek & Clive – Just Another One Of Those Songs