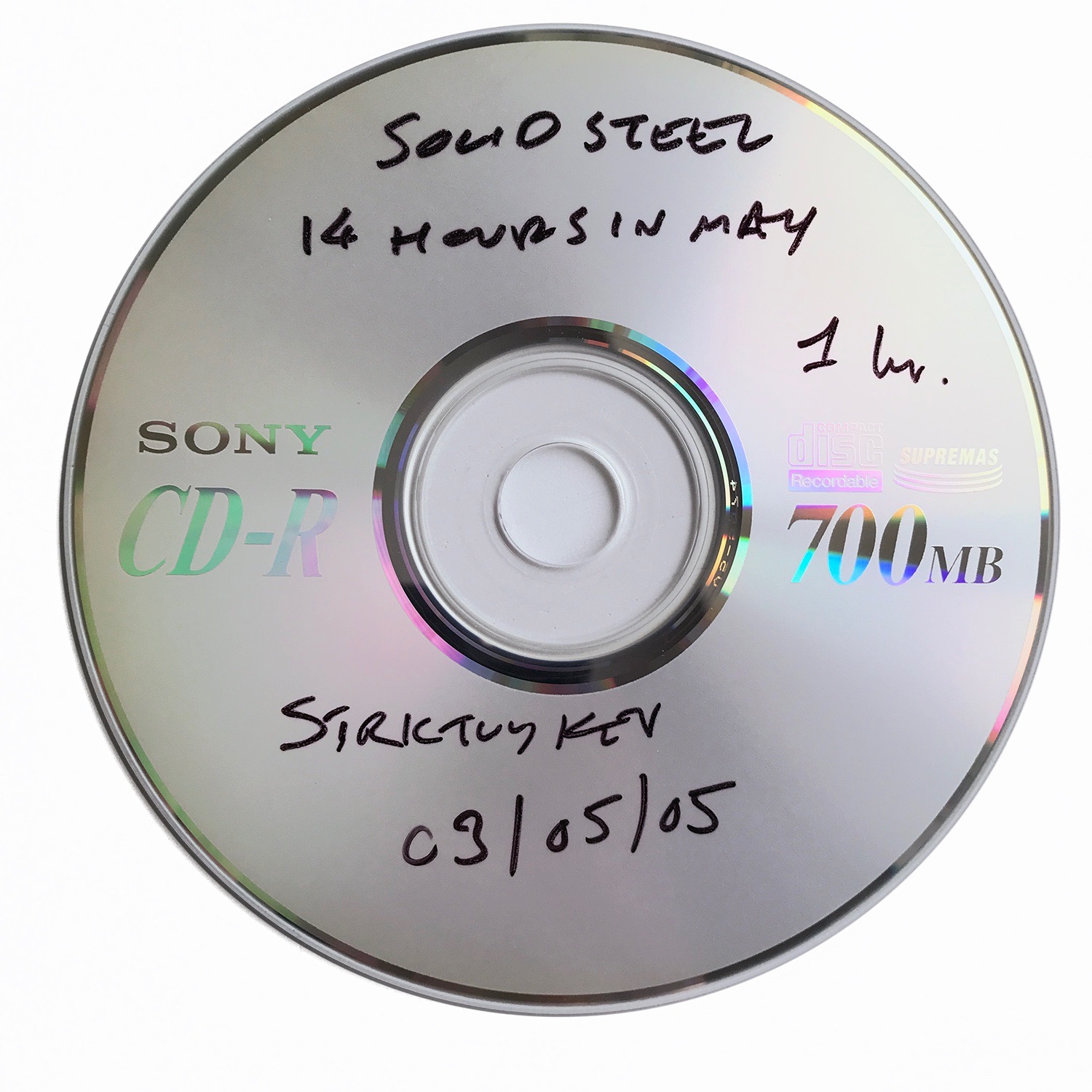 An eclectic mixed bag with no real theme or consistent musical style, more a general round up of tracks from around that time, 17 years ago this week. We had a competition via the Ninja Tune forum to get people to remix the Solid Steel theme jingle and entries poured in over several months leaving us with bags of versions to use at will. I tried to find ones that would fit the mood of each set's opening track so that most got an airing. Someone called Zoleede kicks off mix in fine style, no idea who this was the alias of but it reflects the show perfectly.
Madlib remixes The Bees in fine fast funk style – was this track in a film at the time (Tarantino?). The Osmonds kick out the jams with their 'Hold Her Tight', I maintain that the Osmonds were a decent outfit when they rocked out with their Moog and got their Led Zep funk on, pretty sure there's live versions of this with full horn section somewhere on YouTube. It'd be a short mix but there's definitely an Osmonds selector to be made of their finest moments.
Downtempo psych from Koushik on Stones Throw, he was so good and then disappeared. M83 turn in a beautiful electronic epic and Max & Harvey (actually Paul Frankland aka Journeyman and Mark Butt of Dead Sea Sound) grace us with 'Sleep'. There was supposed to be a Max & Harvey album at one point, it was on the Ninja Tune release schedule but never materialised. Looking on Discogs it seems there was a flurry of releases around 2010-2012 on Woob's Big Amoeba Sounds label including the 2 track 10" that Ninja released this on and an archival EP.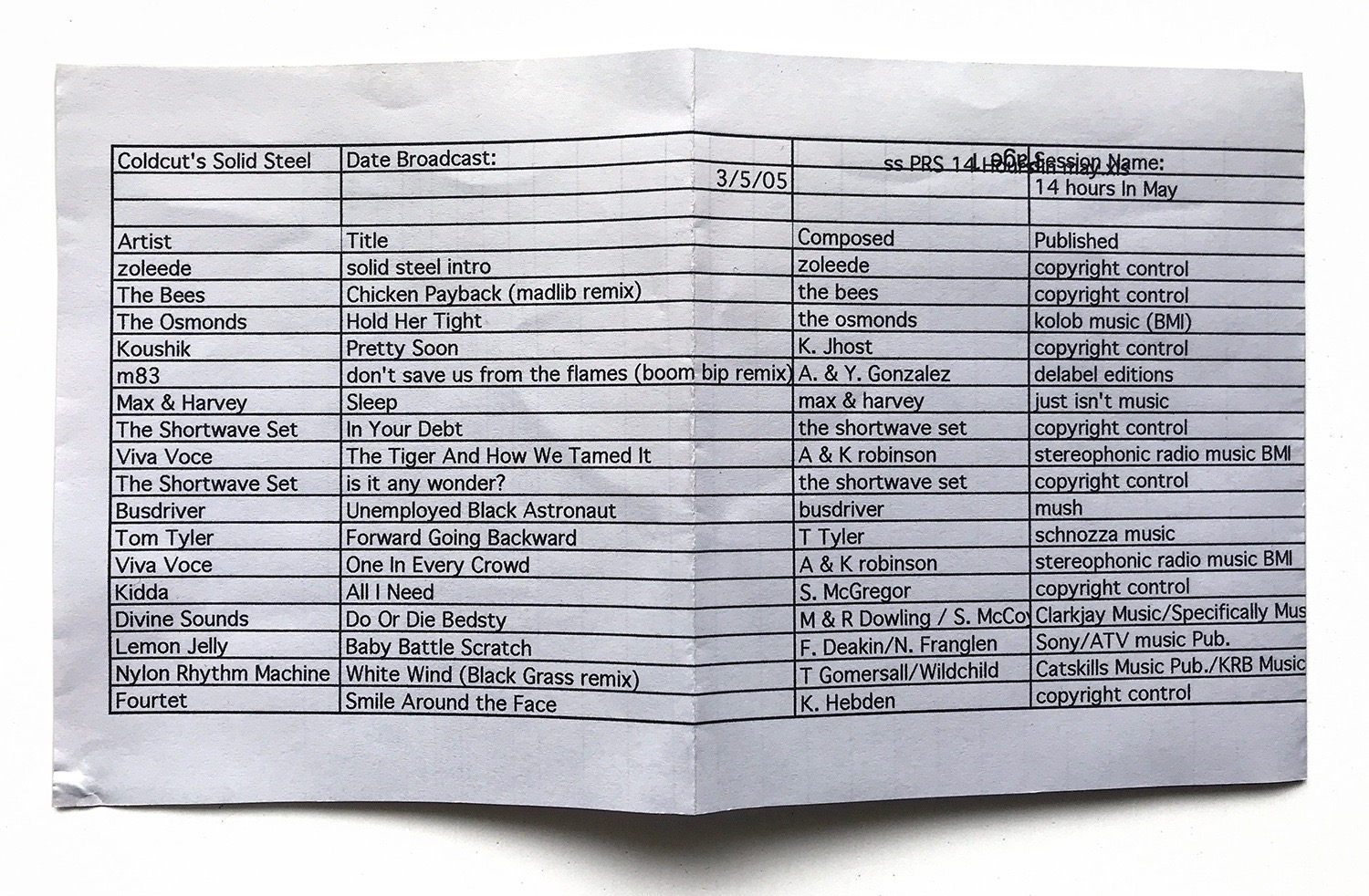 The Shortwave Set and Viva Voce were both things I was either sent or found secondhand and took a chance on because they looked interesting. I think sometimes promotional companies would send me oddities that didn't easily fit into a genre because they thought I'd be more likely to play them on the show. I'm usually the guy who rates the last experimental track on the B side over the commercial lead on the A. I'm not sure they've stood the test of time tbh – it's quite winsome folk stuff when viewed with a bit of hindsight although 'Is It Any Wonder' is nice. Busdriver, one of the most gymnastic of MCs at that point, excels on 'Unemployed Black Astronaut', in an alternate universe this should have been a huge pop hit, great hook in the chorus.
Tom Tyler is another one who's dropped off the radar after a couple of albums and singles on DC around 2000, he later morphed into Vincent Markowski for a couple of singles though. The second Viva Voce track here is the one I love, part of a 4 track double 7" I think, big drums and vocal harmonies, bit of mellotron in there too, job done. Really odd mix into Kidda, like a dial turn into another station on beat, it's a bit of a stylistic switch, I quite like the simplicity of it though. We're into more beat-y sample territory now but even Divine Sounds sticks out like a sore thumb, not sure why this is in here, maybe I finally scored an original 12" or something. A classic track which DJ Cheese used to cut to pieces in his DMC sets with two copies and of course DJ Shadow had a line out of too. Lemon Jelly changes the tone of it somewhat from NYC street rap to English countryside. I have no recollection of the Nylon Rhythm Machine Black Grass mix but it's a decent hip hop history cut. We round things out with Four Tet's 'Smile Around The Face', I love the looseness of it, drums samples flamming all over the place.
Track list:
Zoleede – Solid Steel intro
The Bees – Chicken Payback (Madlib remix)
The Osmonds – Hold Her Tight
Koushik – Pretty Soon
m83 – Don't Save Us From The Flames (Boom Bip remix)
Max & Harvey – Sleep
The Shortwave Set – In Your Debt
Viva Voce – The Tiger And How We Tamed It
The Shortwave Set – Is It Any Wonder?
Busdriver – Unemployed Black Astronaut
Tom Tyler – Forward Going Backward
Viva Voce – One In Every Crowd
Kidda – All I Need
Divine Sounds – Do Or Die Bedsty
Lemon Jelly – Baby Battle Scratch
Nylon Rhythm Machine – White Wind (Black Grass remix)
Four Tet – Smile Around The Face