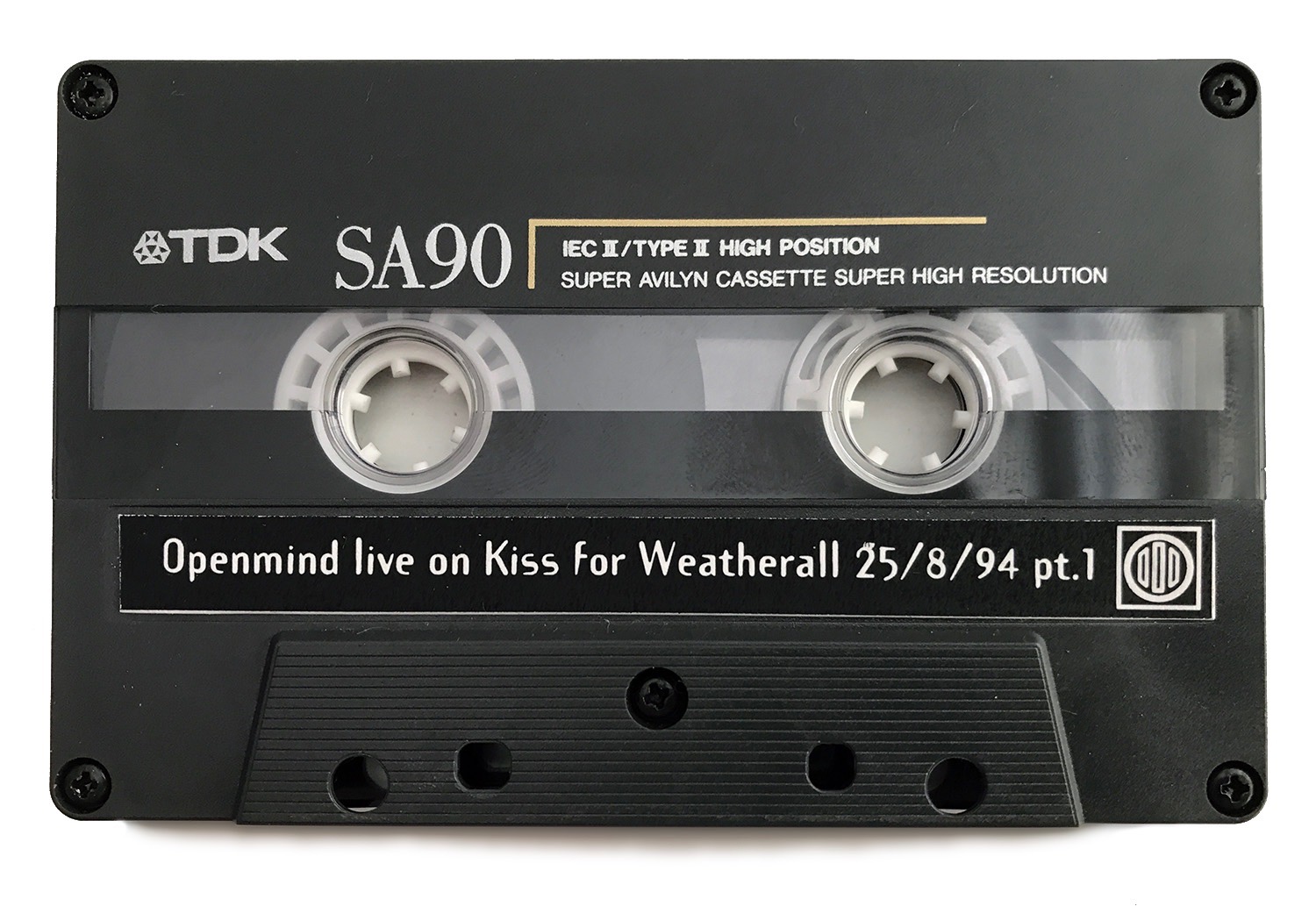 Andrew Weatherall once had a late night, weekday show on KISS FM back in the 90's, running – I think – between 1993 and 1994. Coldcut were asked to sit in for him a few times and I got to play one of these during August 1994. I can't remember if we did it live, I doubt it being that it was 1-4am on a Wednesday night, we probably pre-recorded it.
This particular set is Matt Black and myself using multiple decks and CD players, I think I even bought a cassette in to play one particular piece from and it's a good example of Solid Steel from around that time, quite ambient, downtempo with an uptempo electronic ending. Of the three hours, Matt did the first, I did the 2nd and most if not all of the 3rd, it's hard to tell until I have a full track list.
Kicking off with Ken Nordine, then a recent find on a Rhino best of CD via Mixmaster Morris who introduced me to him in 1993 and blew my mind. The Orb we all know, hard to believe it's 30 years this summer that this came out on the UFOrb album. Early Ninja beats from Up, Bustle & Out into Sounds From The Ground – a lesser heralded act from around this time which included Elliot Morgan Jones who was also Path who appear later. One of the first vinyl design jobs I ever did was for him under the Path alias on his own Sound Information label – lovely guy.
There's been a lot of talk on the internet about trip hop this week and here are a brace of beats from older 80s cuts by the likes of Depth Charge and Tackhead with a couple of tracks from Aphex's then newly-released Selected Ambient Works II and the Psychic Warriors of Gaia sandwiched in between. A brief dash of the Orb's mix of KLF's 3AM and another snatch of Ken from the Sound Museum, one of my absolute favourites by the man.
Things get multi-layered from here and I can't identify all the tracks going on as many of them bleed into one another or run in the background, ducking and diving in and out of the mix. Steve Hillage's 'Rainbow Dome Musick' is one of them and must play for at least 10 minutes or more. Global Communication's '9.25' I can definitely hear, the Path vs Spacehead is another and Tounesol's 'Holy Cow' but there's lots more going on in there. Once we reach Hillage there's a slow build into quite a raucous section of pounding acid techno with a Beaumont Hannant track from the vinyl version of his Texturology album that I can't find the name of. Out of this comes one of my favourite UK acid tracks – Sulphuric's 'Acid Chamber' on Infonet – a sole release under this name being the work of Pete (The Hypnotist/MLO and may more) Smith and Kris Needs and it's incredible. Hillage is still in the mix and then we get another Aphex track to play out, the pounding but mysterious 'D-Scape' from his 'On' release.
Tracklist:
Ken Nordine – The Sound Museum
The Orb – O.O.B.E.
Up, Bustle & Out – Lazy Daze
Sounds From The Ground – Triangle
Depth Charge – Bounty Killers (Measly 1000 Bucks version)
Aphex Twin – Untitled (Flute SAW II)
P.W.O.G – Linkage
Aphex Twin – Untitled (Industrial Beats SAW II)
Tackhead – What's My Mission Now?
KLF – 3AM (Blue Danube Orbital)
Ken Nordine – The Sound Museum
Global Communiation – 9.25
Unknown – Unknown
Path vs Spacehead – Neptune
Tounesol – Holy Cow
Steve Hillage – Rainbow Dome Musick
Beaumont Hannant – unknown
Sulphuric – Acid Chamber
Aphex Twin – D-Scape