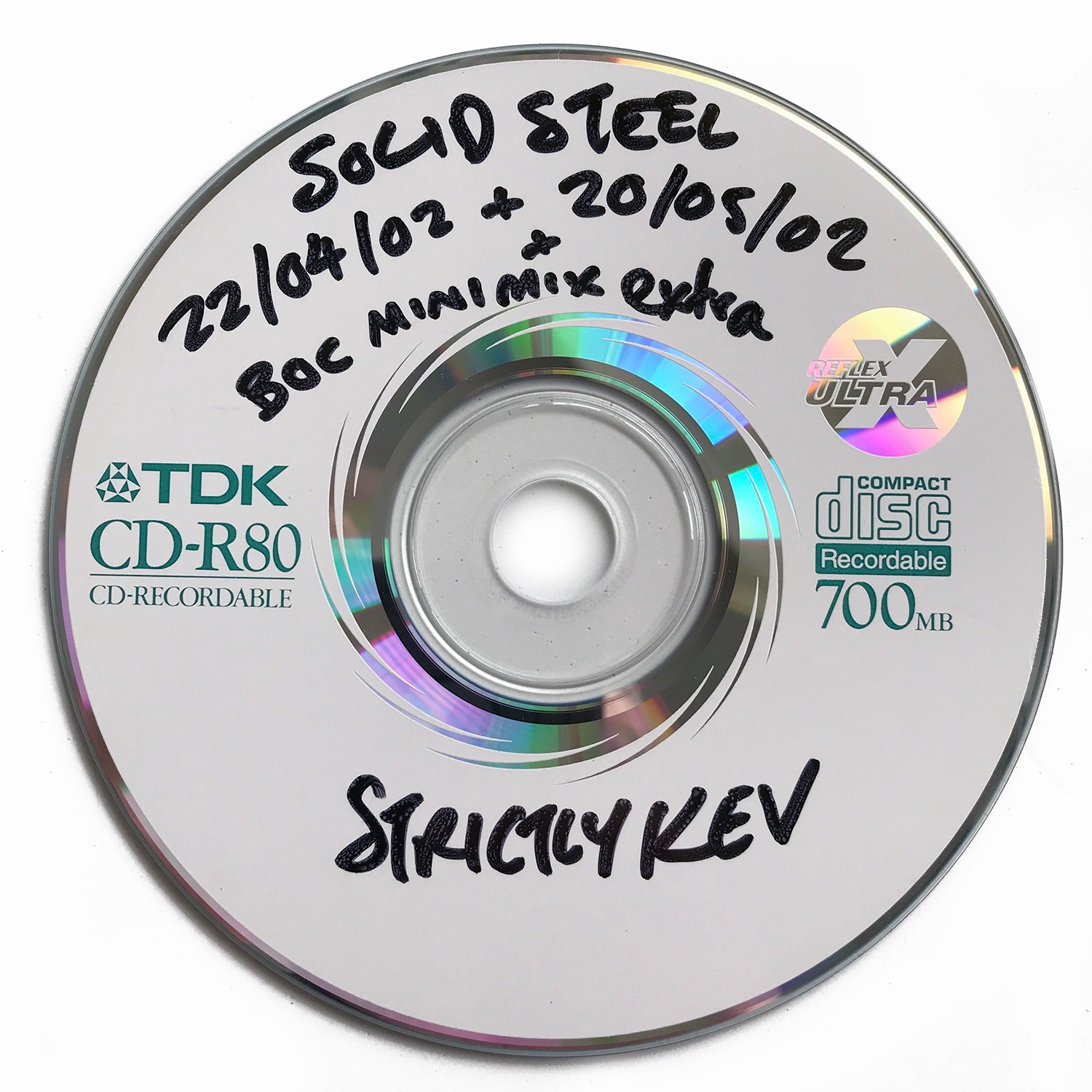 The first of two 'Version Aversion' mixes – various covers in all sorts of styles – I love a good cover version, one that takes the original and does something weird with it ideally. The opening 'Girl From Ipanema' is a good example – this kind of cover was called 'dictionaraoke' – using computer-generated words to voice a cover version. There were a spate of them on the web around this time and I have a feeling it's connected to Negativland by the mentions on this website http://www.dictionaraoke.com/ . Having just had the beginnings of the mash up craze (which was still gaining momentum) and being perpetually on the look out for the latest thing, I was convinced this was the answer. Instead it was a fun novelty that got old quite fast.
The Lenny Constanza version of Kylie's 'Can't Get You Out Of My Head' I have a vague memory might have something to do with Rob Galliano. The only mention of it on Discogs is on a compilation called The Selector from Hungary but I'm sure I have it on a 7" somewhere.
Julius Brockington's version of 'Rock Steady' gets mixed with a bit of Aretha's original, not always successfully but there's some nice scratching in there. Johnny Hammond smooths out Carole King's 'It's Too Late' into an easy organ instrumental before Breakestra cover The Vibrettes' 'Humpty Dump' in convincing analogue style. Mixing Digital Underground's 'The Humpty Dance' over the top at rapid speed may not have been a good idea but it occasionally works. Christ, an Elbow track! This cheeky rinky dink cover of Destiny's Child was from something on Twisted Nerve, possibly the Jukebox series of 7"s that yielded all sorts of oddities.
The Langley Schools Music Project was one of those records that just appeared and everyone was talking about it. The first of the privat press 'school music' recordings I remember being reissued and their take on The Carpenters' eerie but evergreen, 'Calling Occupants of Interplanetary Craft' is so epic it has to qualify as one of the greatest covers ever. Little Miss Trintron was another Twisted Nerve oddity who produced one single and a couple of compilation appearances before disappearing leaving this 8-bit version of The Eagles' 'Hotel California' for us to mull over. Again, placing the original vocal over parts of it at a greatly reduced speed wasn't maybe the best idea in the world. With all these little mixes where they're mainly unmixed selections I was trying to tart them up and give value for money by overdubbing spoken word and extras on top, usually using a computer by this stage.
No mix next week as I'm on holiday but there will be the second part of this set once I return.
Track list:
Mittelschmerz – Girl From Ipanema
Lenny Constanza – Can't Get You Out Of My Bed
Julius Brockington – Rock Steady
Johnny Hammond – It's Too Late
Breakestra – Humpty Dump
Digital Underground – The Humpty Dance
Elbow – Independent Woman
Langley Schools Music Project – Calling Occupants of Interplanetary Craft
Little Miss Trinitron – Hotel California