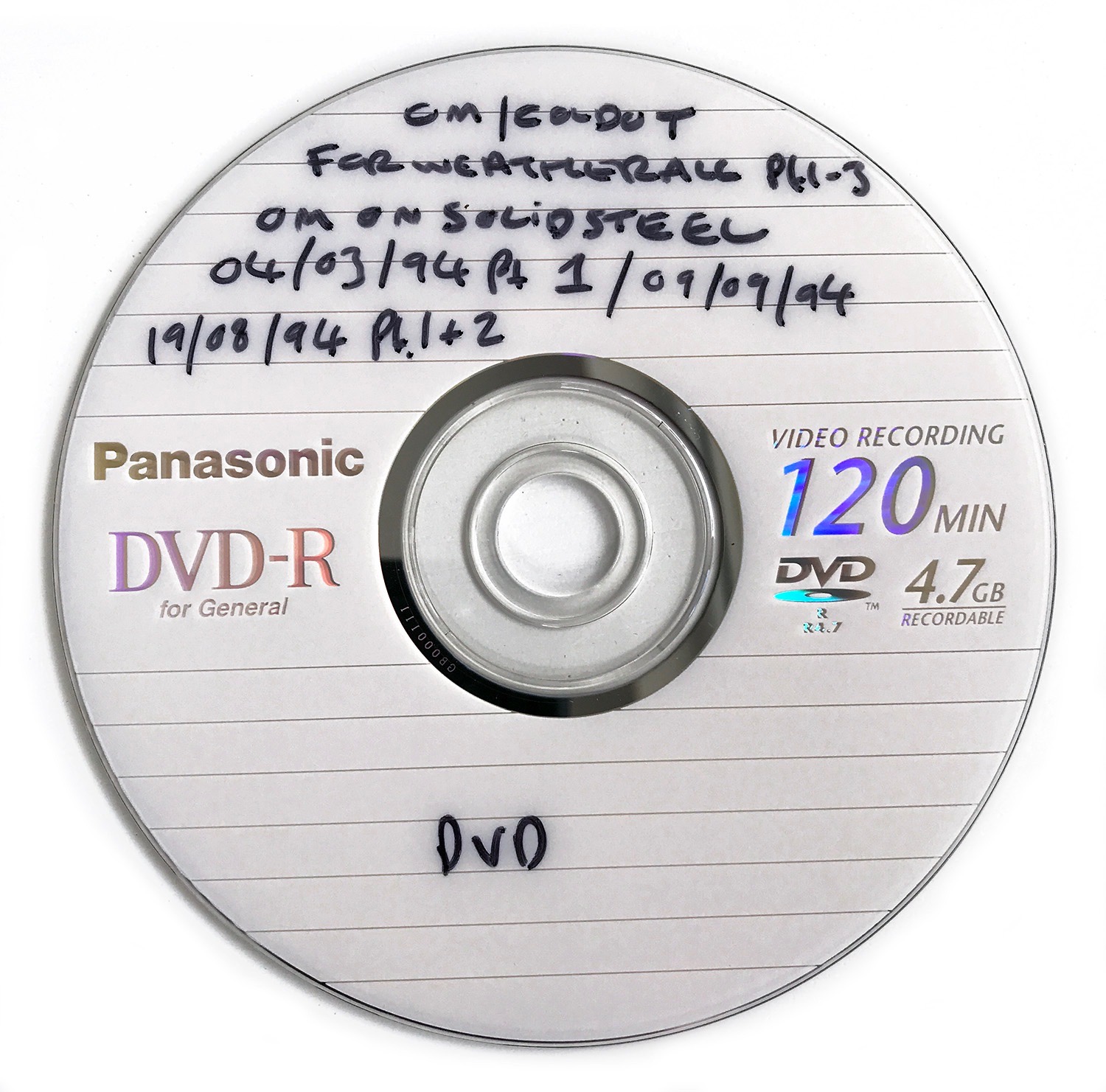 A section of a Solid Steel from 28 years ago today(!) that popped out at me when looking through the archive. Matt Black and Jonathan More were also in the studio and I'd wager PC was there too as the four of us would often troop up to the KISS studios on a Friday night to pre-record the Saturday night.
Both Matt and Jon would take turns on the mic and the decks with Patrick and I mixing and writing up the PRS sheets of what was played.
Mixing out of something possibly played by PC, I kick off with an often played S'Xpress 'track' – 'Coma' from a free 45 given away with Record Mirror – that consists largely of heavy respirated breathing and sonar pings. This always served as a good bridge between sets and styles and I used it a lot in my ambient sets a few years earlier. Running into Pat Metheny's gorgeous rendering of Steve Reich's Electric Counterpoint (most likely found via The Orb's 'Little Fluffy Clouds' sampling) and some unidentified ambience (possibly Spacetime Continuum) before DJ Food's 'Cosmic Jam' unsteadily enters the mix.
An overdub of Reich's 'Come Out' interjects and there seems to be up to four sources going here – possibly two decks and two CDs. Mantronix's 'Mega-Mix ('88)' is an often overlooked trip hop precursor, this sounded like the future of hip hop 1988. Justin Warfield was looking back to 1968 to move hip hop forward in the early 90s with his classic 'My Field Trip To Planet 9' album and Tim Simenon wisely grabbed him to front the huge 'Bug Powder Dust' single from his third Bomb The Bass LP. The Dust Brothers (pre-Chemical) gave it their big beat worker before the term was even coined, nicely cutting up the bass line lifted from 'Dark Lady' which in itself was lifted from…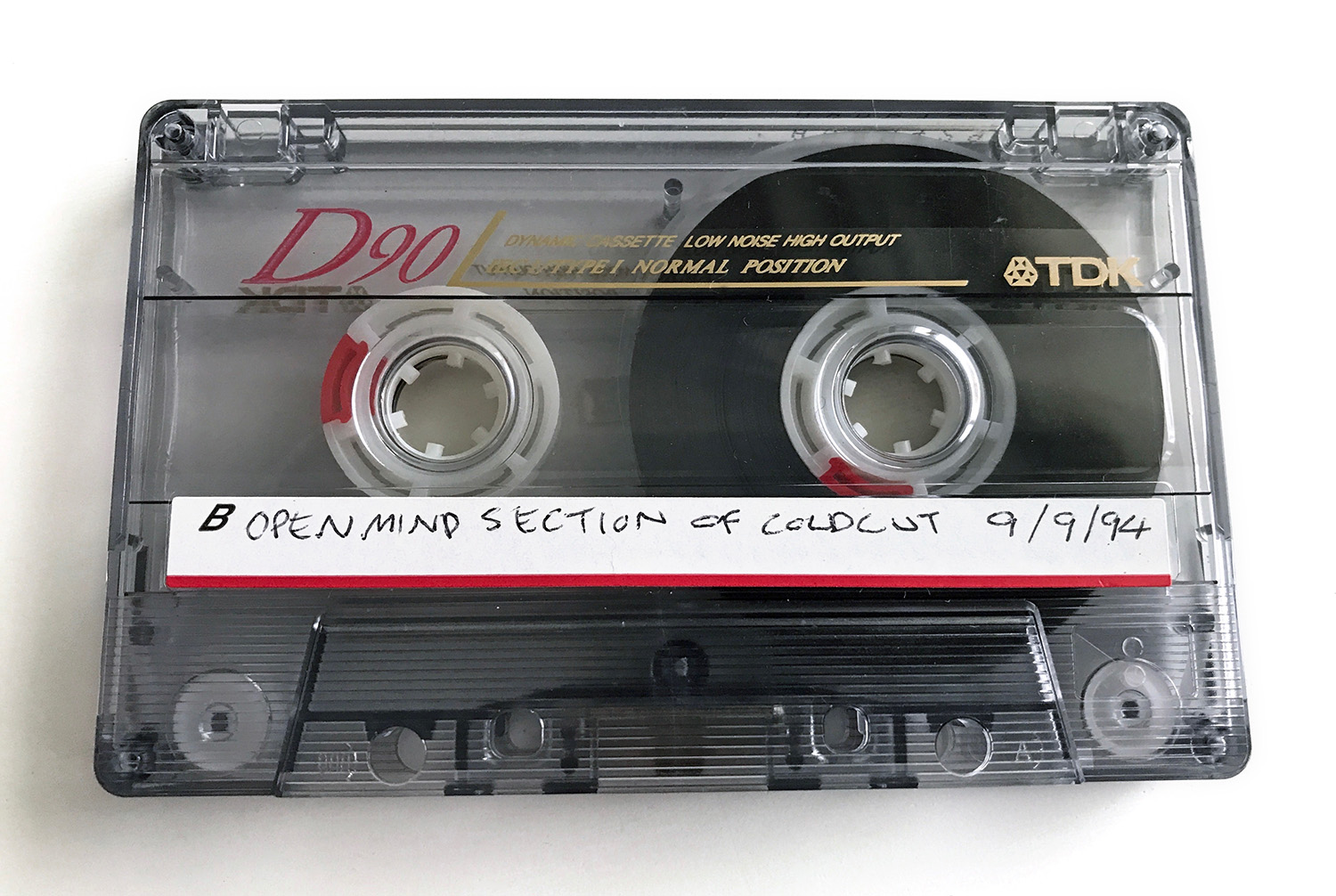 Opening the next section is the famous 'Closing of Places of Entertainment' speech that Coldcut often played on the show – segueing into Autechre 'Flutter', their protest at the Criminal Justice Bill which stated that any gatherings with repetitive beats could be shut down and prosecuted. They decided to produce a track without repetitive beats, played here on my preference of 33rpm. I was heartened to hear a dedication from Matt for my old flatmate Chantal (Passamonte) who was leaving London for Sheffield at this time to go and work for Warp. Some Ninja business in the form of Up, Bustle & Out's 'Nightwalk' from their debut LP (not 'Lazy Daze' as is read out later) into La Funk Mob's 'Motorbass Gets Phunked Up', Ritchie Hawtin's remix which seems to be jumping all over the place. Slamming straight into this is the no-compromise of Bedouin Ascent's amazing 'Internal Bleeding' and then we're rocking out with La Funk Mob's '357 Magnum Force' again from Mo Wax's original golden run. Orbital's 'Sad but True', my favourite track from their patchy third LP (after the peerless first two albums admittedly) brings the electro funk. The final track is Mu-Ziq's aptly-titled, 'Metal Thing #3', I had a habit of upping the ante with my music choices until things were really quite brutal and it would take one of the others to bring things down a notch, in this case with a reggae set from Jon after the jingle at the end of this set.
S'Xpress – Coma
Pat Metheny – Electric Counterpoint I -Fast
DJ Food – Cosmic Jam
Steve Reich – Come Out
Spacetime Continuum – unknown
Mantronix – Mega-Mix '88
Bomb The Bass – Bug Powder Dust (Dust Brothers remix)
Autechre – Flutter
Up, Bustle & Out – Nightwalk
La Funk Mob – Motorbass Gets Phunked Up (Electro Funk remix)
Bedouin Ascent – Internal Bleeding
La Funk Mob – 357 Magnum Force
Orbital – Sad But True
Mu-Ziq – Metal Thing #3