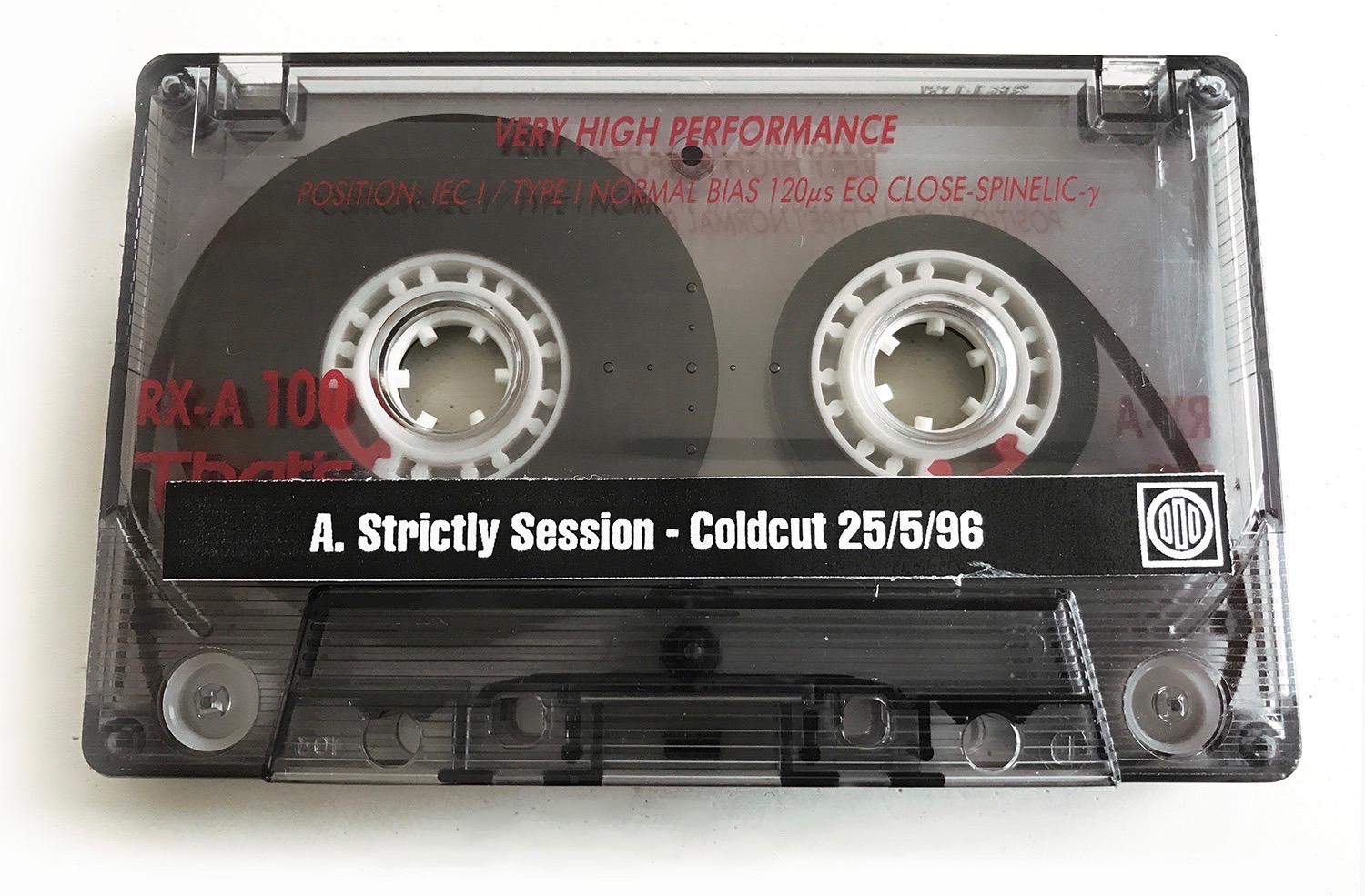 Heading back to mid 1995 this week for a fine selection of trip hop, drum (drill?) n bass, retro lounge, ambience and more. I realised that the '96 / '97 uploads have been thin on the ground and have spent some time digitising cassettes as well as doing some general housekeeping on the 125 previous uploads. This takes a lot longer than the CDs as all the track lists have to be done by ear as very little exists pre-'97. I'm probably about half way through the tapes and 3/4s through the CDrs by now, still a way to go. Finding some gems though.
I wish I knew what the first track in this set was, a jumble of spoken word about possession, Satan, burning records etc. Perfect for one of my religious mixes, if anyone knows, please leave a comment. Wagon Christ's superb remix of Moloko's 'Lotus Eater' is taken from the Further Self Evident Truths 3 compilation on Rising High, a fantastic comp with barely a bad track on it. Just love the creeping intro on this, the strings, chopped up beats and hand claps, just amazing. The Gentle People were amazing too, such a curveball for RePhLeX, those soaring strings… 'Emotion Heater' isn't quite up to their debut, 'Journey', but has aged very well.
Conrad Schnitzler swoops in with 'Electric Garden' from his Con LP, a track that Mixmaster Morris hipped me to a few years before, sounding as fresh now as back then and it's 45 years old next year! 'Squarepusher Theme' barges into proceedings, doing what only Tom Jenkinson can do in a frantic five minutes before we exhale for The Orb's Peel Session version of 'O.O.B.E.' Odd that I put Squarepusher between Conrad and The Orb, these days common sense would tell me not to but I suppose it does mix in time. Ethik's 'Moral Sculpture' is one of those tracks I instantly know but can never remember the name of and comes from a great 1993 album, 'Music For Stock Exchange' – reissued a couple of years back on Kompakt.
It's nice to know that I was playing Andy Votel right from the beginning, his left field, wonky take on sample collage has always appealed. 'Spooky Driver' comes from his debut 12" on Grand Central – then just billed as VOTEL. Careering out this is JG Thirlwell at the wheel of a sonic juggernaut under his Steroid Maximus moniker from the 'Gondwanaland' album. His cover of Raymond Scott's 'Powerhouse' has all the industrial (sorry, Jim) bombast you'd expect from the master of disaster. I remember Jon More rolling his eyes at this one as some of my more over the top choices weren't always to his taste ('it's an un-easy listening sound'). In hindsight he could probably hear all the late night listeners switching off or over. The sudden end wrong-footed me (it was only on CD) and we get a snatch of the next track, 'Homeo' before submerging into Funki Porcini's gorgeous 'Going Down' from his second album for Ninja Tune, 'Love, Pussycats & Carwrecks'. Calm is restored as we 'whinge on into the night' as Jonathan puts it.
Track list:
Unknown – Possessed intro
Moloko – Lotus Eater (Wagon Christ remix)
The Gentle People – Emotion Heater (Instrumental Mix Parts I,II,III)
Conrad Schnitzler – Electric Garden
Squarepusher – Squarepusher Theme
The Orb – O.O.B.E. (John Peel Session)
Ethik – Moral Sculpture
Andy Votel – Spooky Driver
Steroid Maximus – Powerhouse!
Steroid Maximus – Homeo
Funki Porcini – Going Down