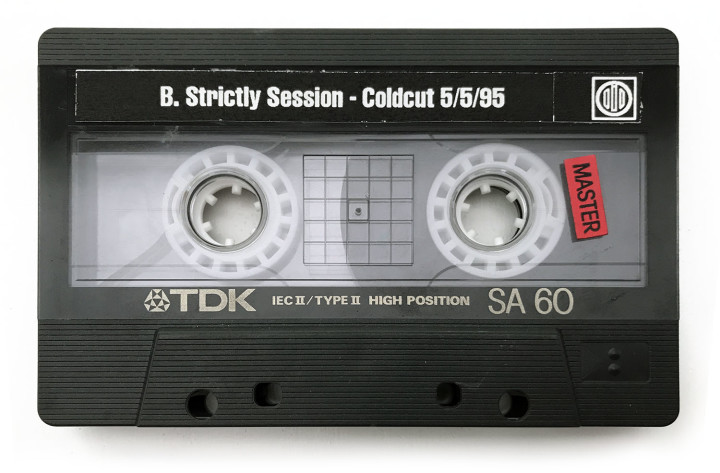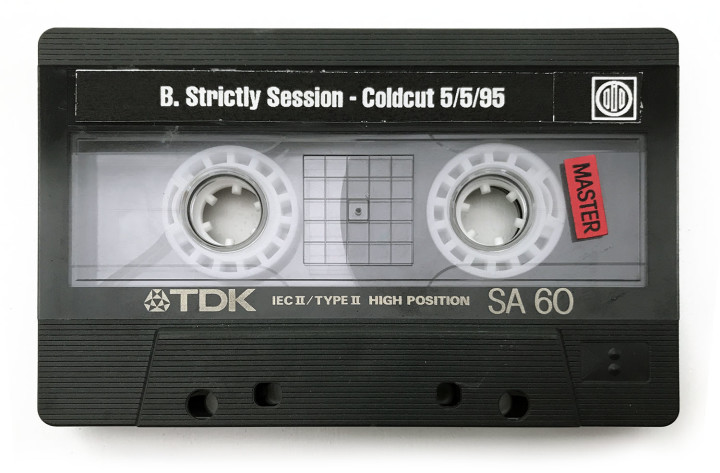 Track notes:
Firstly, this tape actually dates from 1996, not 1995 as it says on the label. I know this for sure because not only did most of the records played come out in '96 but I remember taping this on my then girlfriend's stereo as it was broadcast. She later became my wife and we hadn't even met on this date in 1995 (my birthday funnily enough) so I'm pretty sure I labelled it wrongly.
Anyway, this was a good one, a proper headfuck of a mix, lots of trip hop – heavy beats, scratching, trippy sounds, electronics, tape loops and weird spoken word – that's trip hop in my book. Trouble Funk and As One bring the groove, Camping Gaz & Digi Random (actually from Spain, not Italy as Jon More says) bring the comedy and Scala (a little remembered offshoot of Seefeel with Locust's Mark Van Hoen producing) bring a distorted slice of filth called 'VDT'.
Richard Dorfmeister appears twice, remixing Alex Reece with partner Peter Kruder and in his Tosca guise, DJ Shadow gets a whole side of his Mo Wax Excursions release played, accompanied by frenzied scratches via a Bionic Boogie Breaks record and Kirk Degiorgio crops up again at the end. The As One tracks were from his album for Clear, 'The Message In Herbie's Shirts' which, I had an unlabelled test pressing of at the time so I didn't know the titles. I even impressed myself by playing Pauline Oliveros in 1996, her track 'I of IV' is from the same record as Reich's 'Come Out' which is then sampled in UNKLE's remix of Tortoise's 'Djed'.
The Up, Bustle & Out track is a real oddity, actually a remix by Gwen Jamois and a pre-Cinematic Orchestra Tom Chant who recorded under the name The Sycophants, they remodel it entirely into a skronky jazz track! Squarepusher shows up under his real name in the lesser-heard 'Squeak' from the Worm Interface 12" 'Bubble & Squeak'. This was on the shop Ambient Soho's label and there are three versions of it out there, a colour screen printed cover and B&W cover with crayons stuck to it, both my fellow Openmind designer, David Vallade. Then there's a third version designed by me with photos provided by Tom.

Track list:
The Groove Robbers feat. DJ Shadow – Hardcore Instrumental Hip Hop
The Groove Robbers feat. DJ Shadow – 1/2 Bonus Scratchapella
The Groove Robbers feat. DJ Shadow – Last Stop
Steve Reich – Come Out
Tortoise – Died (UNKLE Bruise Blood remix)
Req – Req's Garden
Trouble Funk – The Beat
As One – The Kiss
Pauline Oliveros – I of IV
Camping Gaz & Digi Random – Camping Gaz (Calliphora Vomitoria Mix)
Scala – VDT
Alex Reece – Jazz Master (Kruder & Dorfmeister mix)
Tom Jenkinson – Squeak
Tosca – Fuck Dub
Up, Bustle & Out – 'Revolutionary Woman of the Windmill' (OestroGwen mix)
As One – A Short Track About Love