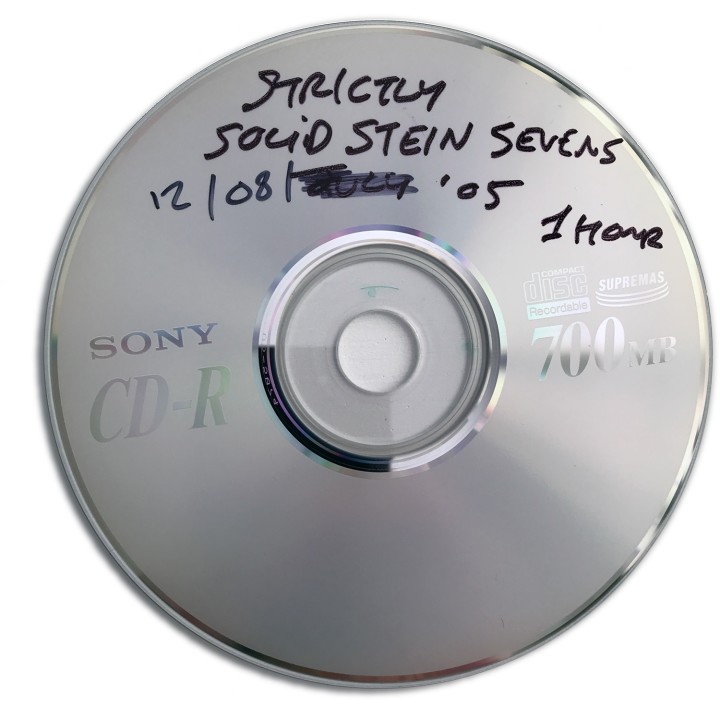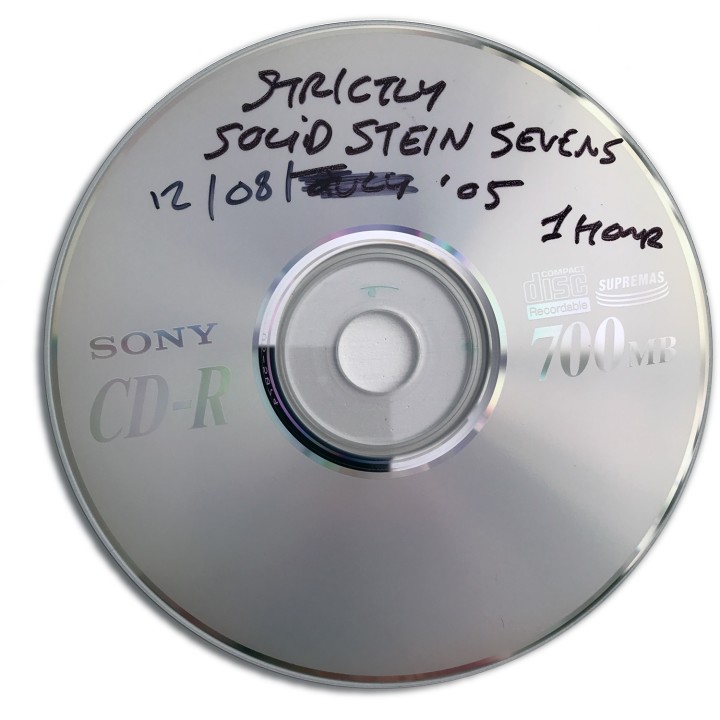 Track notes:
Steinski was coming to the UK, cut up collagist and all-round nice guy legend that he is. We'd known each other since 1998 when we played together in Brighton for a night Krafty Kuts had put on and had kept in touch ever since. He was visiting the UK for a holiday with his wife and we asked if he would play unannounced at our monthly Solid Steel night in London to which he agreed.
The night had a policy of never announcing who the guests were, it was DK and myself as residents and you paid £3 on the door and found out who was on the bill when you got downstairs to the basement where the club was. This meant that people genuinely wanted to be there and felt part of something when they could say they saw Four Tet or Diplo or Luke Vibert the night before in a sweaty basement in central London for less than a fiver.
So Stein comes over and hangs out and has made two special mixes for the night too, which he gracefully let us play on Solid Steel a few weeks later. Not only that, I'd bought a box of 45s on eBay a few months before but the seller only shipped them within the US. I got them sent to Steve's place in New York and he bought them over. There were a couple a quite rare Christian spoken word 7"s in the box, one including John Rydgren but there was plenty of other good stuff too. This mix is made up of the contents of the box plus a few random flexi discs I also added to the mix. Add in Steinski's two mini mixes and you have an hour of very random beats, bits and bobs.
There's a lot of drug messages in this as several of the records were about that. The Fenella Fielding flexi disc is a classic and Jonny Trunk swears that she farts at one point in it. The Kenny Everett and Michael Aspel disc, 'On Love' is very strange, Kenny seems pissed or high, Michael makes an inappropriate confession about his daughter and Kenny confesses to unrequited love with someone called Henry which, given that this was made way before he was out of the closet, is another one for the list of now obvious clues he dropped throughout his broadcasting career.
Track list:
Steinski – Ruby Lo mix 1
Dr Donald B. Louria – Is Marijuana really habit forming?
Rhythm Heritage – Theme From Rocky
Dr Donald B. Louria – Does LSD Increase creativity?
Marc Hamilton – Tapis Magique
Everyday People – I Like What I Like
Guitar Self instructor For the Very Beginner
The Cousins – The Robot (Madison Twist)
John Rydgren – The Butterfly
Steinski – Ruby Lo mix 2
Doobie Brothers – Listen To The Music
Grand Funk – Destitute and Losin'
Cliff Richard – A Personal Message To You
Kenny Everett & Michael Aspel – On Love
Love Unlimited Orchestra – Sweets Moments
Fenella Fielding – Limber Up with…
Elton John – Bennie & The Jets
Dr Donald B. Louria – Are people using other potent hallucinatory drugs?
John Rydgren – The Lord Is My Shepherd
Dr Donald B. Louria – Is Marijuana really dangerous?
John Gibbs & the US Steel Orchestra – Steel Funk
Jerry Samuels – Who Are You To Tell Me Not To Smoke Marijuana?
Kenny Everett & Michael Aspel – On Love