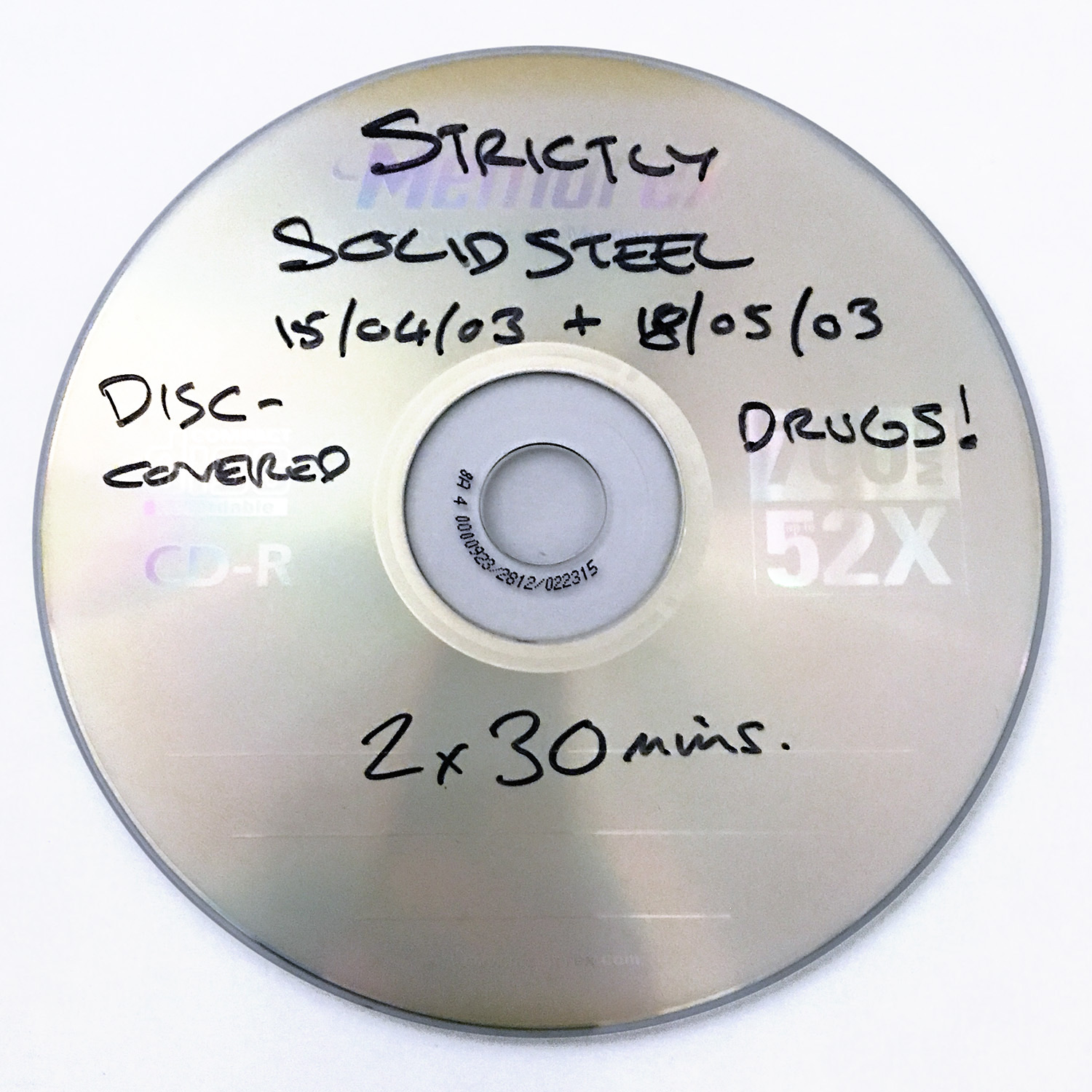 A drugs special this week from close to 20 years ago. I'd obviously been combing the web for spoken word samples or may well have got a copy of Megatrip's Soundbank which had 1000s of searchable spoken word snippets he'd collected over the years and would burn onto CDs for us, 99 samples per disc. I think it got past the 200 disc mark before he burned them onto a DVD (which I still have and use) – anyway, what's the first thing you search for in such a tidal wave of speech? That's right, drugs, so here's a mix peppered with vintage sound bites about the subject, woven between then contemporary releases of the day.
Brian Eno's remix of Simian is suitably dislocated and about as un-ambient as he gets, still exciting and unexpected. Broadcast are simply used as a spoken word sample bed to bridge between a new Bonobo track with a dark soundtrack mood from his Ninja Tune debut, Dial 'M' For Monkey. Interloper only released a couple of albums but his Six Dragons LP is a lost trip hop classic in a similar vein to Broadway Project. Ian Tregoning was in the producers chair, search it out, still cheap but CD only. I remember speaking to Ian about it some years later and he was exasperated when it didn't do anything.
King Geedorah still sounds fresh even if it does stand out like a sore thumb in this line up, a truly original record, then and now. Karsten Pflum's two tracks I don't remember but wow, they sound great and I see they were released on Worm Interface, the label from the Ambient Soho shop run by Rockit. Long since closed by this time, the label carried on and this was his debut album by the looks of things and he's continued to release material regularly up until last year. Another track from Interloper should have you heading to Discogs to search out the album and we close with the excellent remix of Jelisha's 'Friendly Pressure' by The P Brothers if I remember correctly, from one of those naughty Tru Thoughts Rebtuz bootleg 12"s – lush.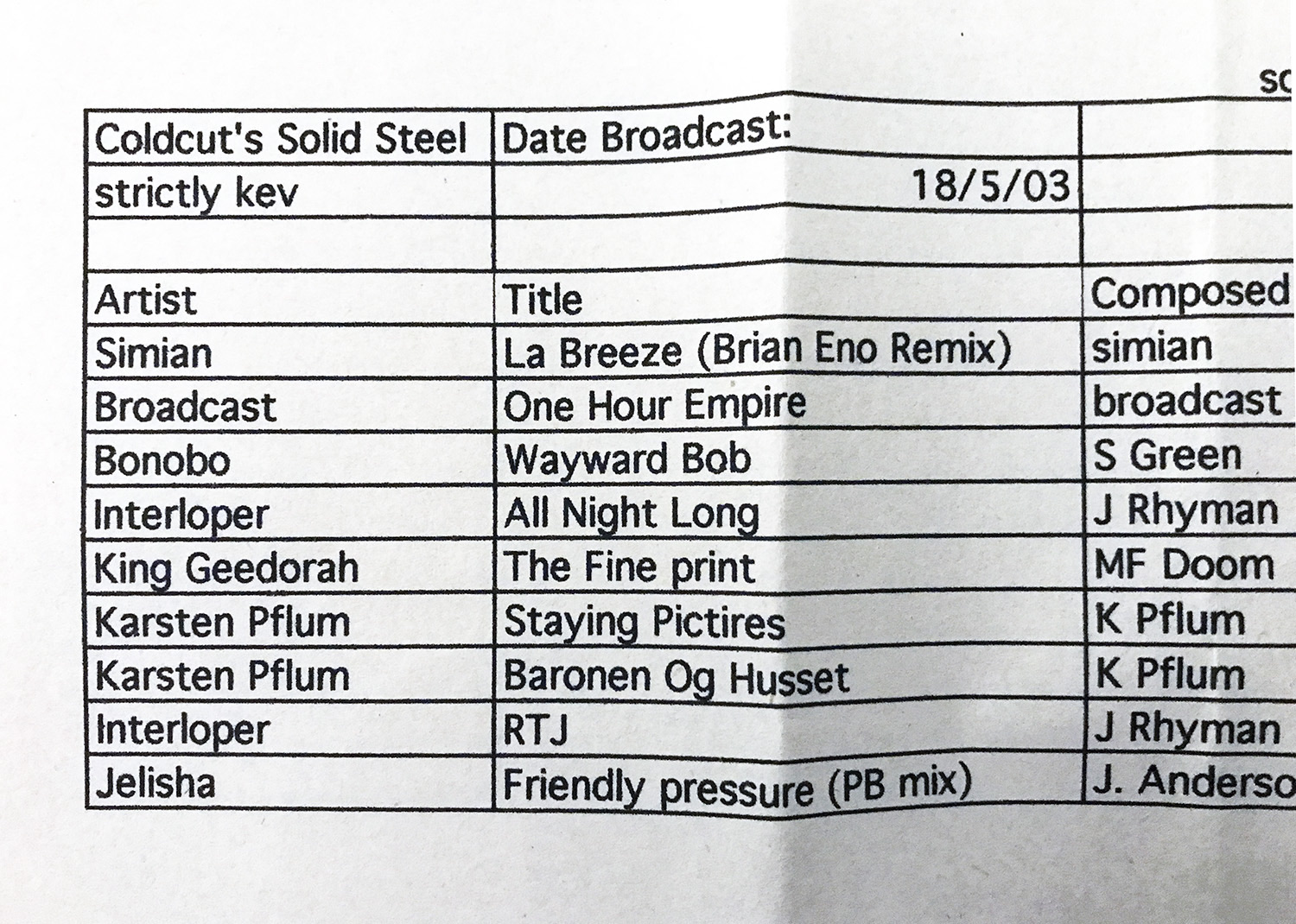 Speaking of King Megatrip aka Matt King these days, he's just released his second comic anthology, Tales To Enlighten – The New Testament – over 400 pages of uncensored underground filth which you should be able to get (along with limited copies of the original) here once all the Kickstarter copies have been sent out https://www.etsy.com/shop/kingmegatrip/?etsrc=sdt
Track list:
Simian – La Breeze (Brian Eno Remix)
Broadcast – One Hour Empire
Bonobo – Wayward Bob
Interloper – All Night Long
King Geedorah – The Fine Print
Karsten Pflum – Staying Pictures
Karten Pflum – Baronen Og Husset
Interloper – RTJ
Jelisha – Friendly Pressure (PB mix)