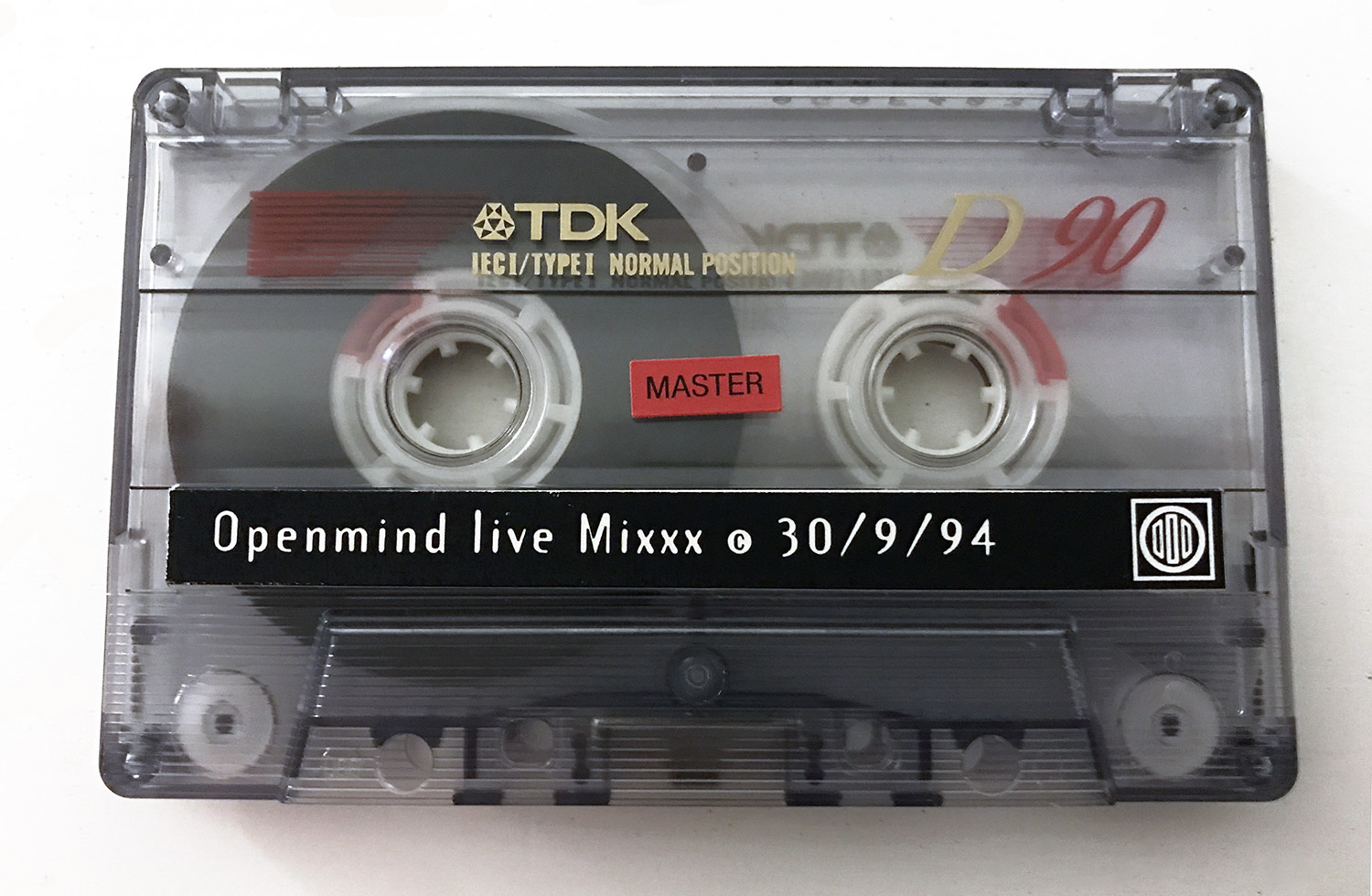 Autumn 1994 and trip hop is steadily creeping into the playlist on Solid Steel with pioneering labels like Mo Wax and Ninja Tune heading the pack. The reality was that there were few tracks that fell into that category a year before with a crossover from the latter days of Acid Jazz providing the odd nugget, weird hardcore B sides, instrumental hip hop album tracks or the very first compilations like Give Em Enough Dope which kicked it off for Wall of Sound. Andy Pemberton's Mixmag article christening this 'new kind of hip hop' had been published only two months before and there was definitely something in the air even though Mo Wax was only just breaking free of the jazz stylings that had birthed it, swapping hip obi strip designs by Swifty for graffiti street styles by Futura and 3D. Ninja had another year to go before it found its groove and around this time I started designing for them, re-moulding the Ninja logo into something sleeker and adding an eastern feel to early graphics.
But enough history, The Jackson 5, sampled most noticeably by The Original Concept back in the 80s, lead off with 'It's Great To Be Here' for no other reason than it's a fab opener. New Ninja signing Up, Bustle and Out lope in with the beat-heavy 'Lazy Days', a record box staple at this time before a Big Daddy Kane B side, 'Show n Prove' gets a full airing. This incredible posse cut includes a young Jay Z and suitably insane ODB amongst its cast and everyone is on fire throughout. DJ Toolz aka Jazzy Jason (Blapps Posse, London Funk Allstars, Mad Doctor X) could always be relied upon for a dose of banging beats and the La Funk Mob double 10" remix pack was one of the hottest releases of the moment. I'd actually forgotten this version of 'Ravers Suck Our Sound' but it actually improves on the original even though it was overshadowed by the Ritchie Hawtin mix.
After this there's a Hendrix-sampling downtempo track which I can't identify at all and isn't included on the read out at the end of the mix, as ever, if anyone knows, it please leave a comment. Suddenly we're back in ambient territory again with a huge dose of Frippertronics from Sylvian & Fripp (or Tripp as Jon later calls him) before a Further track (Rocket from Ambient Soho with Richard Norris) and a snatch of Journeyman's '3001' on Ninja electronic sub label Ntone. A second track involving Richard – the Grid's 'Rollercoaster' – is sublimely remixed by Global Communication who could do no wrong at this stage, each release an epic production that just made everyone sound better. More Mo Wax with UNKLE and Major Force's Timothy Leary-sampling 'The Time Has Come' and it certainly felt like it for James and co. who were entering into a purple patch that would last several years. Autechre's 'Foil' from their second LP, Amber, plays out – another label who were well into a golden era which would last at least until the end of the decade.
Track list:
Coldcut Solid Steel Intro
The Jackson 5 – It's Great To Be Here
Up, Bustle & Out – Lazy Days
Big Daddy Kane – Show 'n' Prove
DJ Toolz – Rusty Goes GaGa
La Funk Mob – Ravers Suck Our Sound (Mystik Mix)
Unknown – Unknown
David Sylvian & Robert Fripp – Bringing Down The Light
Further – Angel's Little House
Journeyman – 3001
The Grid – Rollercoaster (Global Communications remix)
UNKLE vs Major Force – The Time Has Come
Autechre – Foil