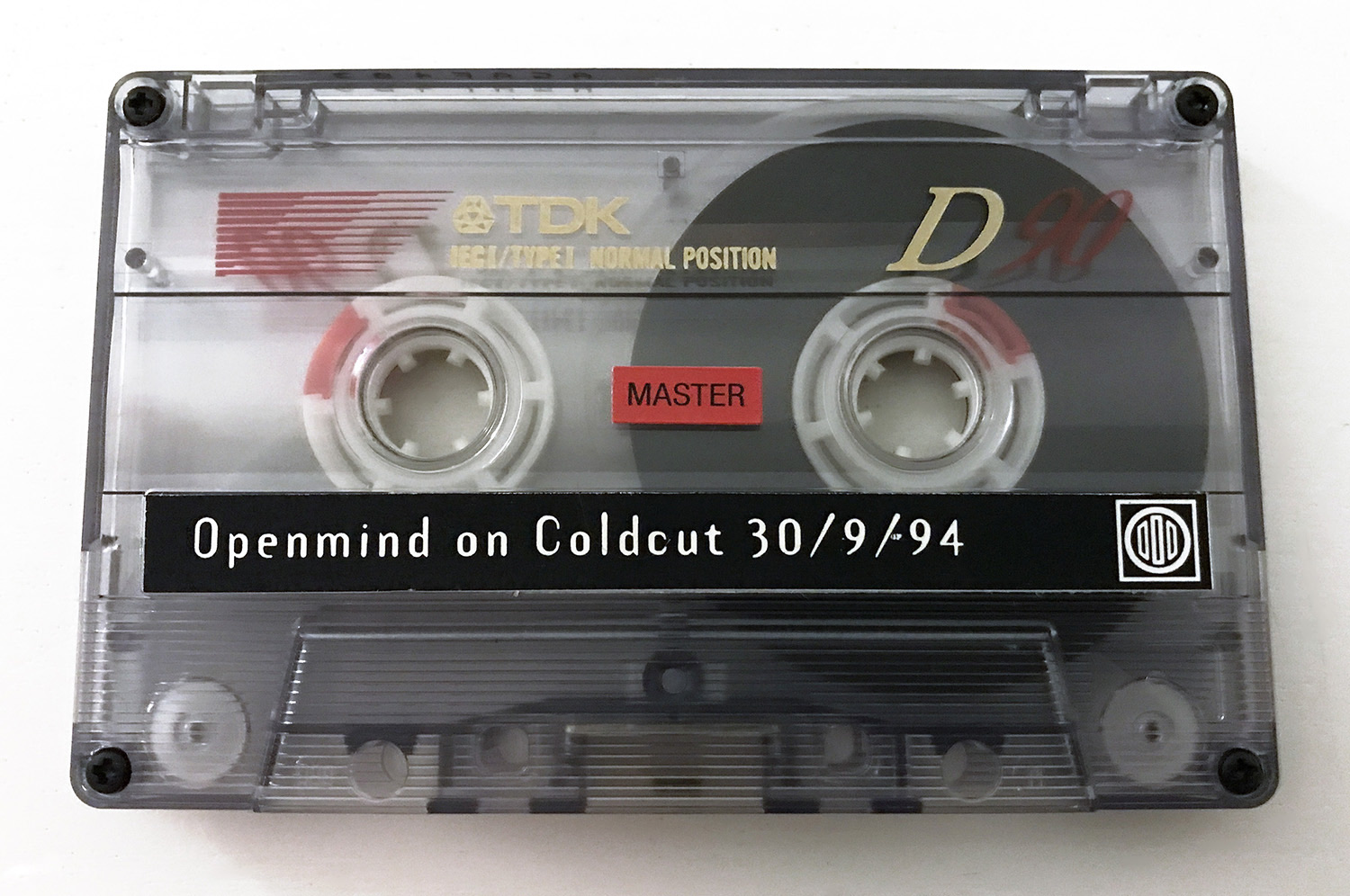 Back To The Old School! Possibly the first person to want to get back to the old school – at that point only a few years ago in hip hop history – Just Ice aka Sir Vicious teamed up with Mantronik on production for this incredible album cut. Sounding anything but old school at the time, revisiting this for this upload it strikes me that it sounds like a dub version of a vocal tune, the way the vocal drops in and out with the delays. Hard to write a track like that with snatches of lyrics punching through, I wonder if any other versions exist? Certainly still sounds fresh though. A bit of 'Mella' from Jazz Brakes vol.2 with a snatch of the exorcism from the I Am Lucifer LP I finally located last year on vinyl.
The thunderous 'Break Dancer' by The Boogie Boys is now a forgotten classic in the mould of Art of Noise's 'Beatbox' and only a year behind it, release-wise, love those huge beats. Bedouin Ascent's 'Internal Bleeding' from his Pavillion of the New Spirit EP is just an incredible piece of techno jazz, the whole 12" is utter electronica gold and criminally un-heralded, one of the true unsung heroes of 90s electronic music. I think I mixed the Autechre track in on the wrong beat from here, in time but off beat. We take a pause for the cause and I thought I'd leave the ads in for curiositie's sake – the East Coast Dr Dre and Ed Lover advertising Lugs footwear and a plug for a weekend of rare groove on KISS.
Then we're back for some 9 Lazy 9, 'Checkin' On You' on Ninja Tune, James and Kier's funky jazz project before James went off solo as Funki Porcini. Still going strong, his latest project is his Laserium, multiple lasers reflected through prisms synched to his music, forming a new kind of Lumia projection show. I'm seeing him this weekend in Bristol at the IMAX along with old heads The Light Surgeons and ex-Hexstatic Stuart Warren-Hill's Holotronica project. Jon mentions assembling at the South bank that weekend for a march and you can hear a shout of 'Injustice!' from Matt in the background and I think this refers to the Criminal Justice Bill protests happening around this time. The track underneath the chat I cannot remember and Shazam has nothing either, but coming in again on time but off beat is 'Triangle' from Sounds From The Ground from their debut EP.
Mix URL:
Track list:
Just Ice – Back To The Old School
DJ Food – Mella
The Boogle Boys – Break Dancer
Bedouin Ascent – Internal Bleeding
Autechre – Further
Ad break
9 Lazy 9 – Checkin' On You
Unknown – Unknown
Sounds From The Ground – Triangle