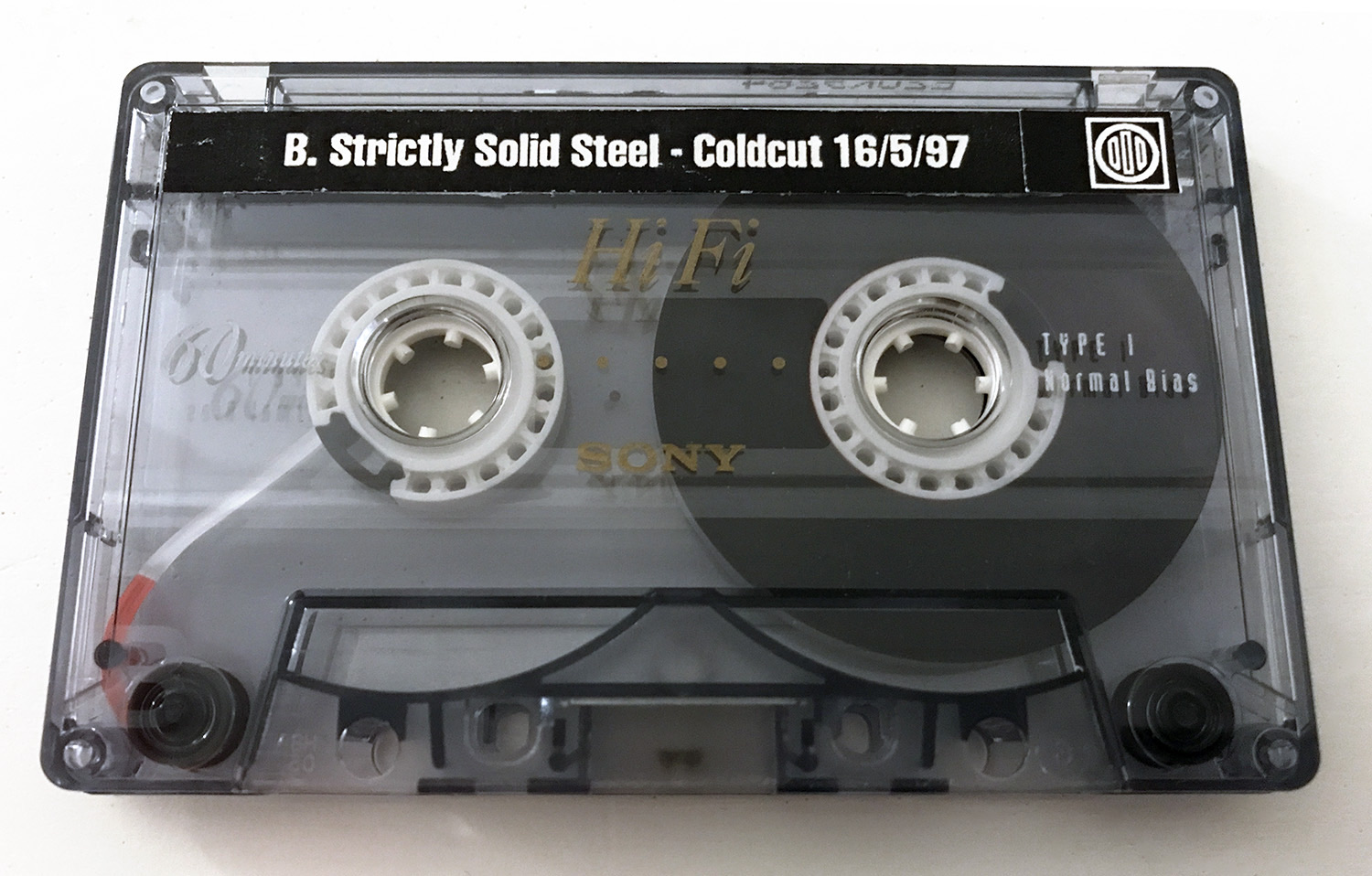 Kicking off with a good old Stereo Phase Test skit by Man Or Astro-Man? who I never remember owning a record by but maybe it came off a compilation. Then we're quickly into a track that came out in the late 90s on Oxygen Music Works, a small NYC label that put out some interesting releases at the time. Riz Maslen aka Neotropic was involved with them for a bit and Kurtis Mantronik put out a few 12"s and an LP with them, re-emerging from the wilderness under his own name after the major label Mantronix Mk2 had seemingly ground to a halt and he exited the music industry for a few years. The version here is actually the Phat Girl's remix, a brief alias of Riz's, and she goes sample crazy, piling all manner of old snippets from his back catalogue into the mix. From one beat pioneer to another, we move back in time to the Art of Noise, old Brits giving Kurtis a run for his money, with a cut from their debut LP over a decade before, still sounding fresh, then and now.
Switching into jazz mode for one of the new remixes Mo Wax had put out for the reissue of Innerzone Orchestra's 'Bug In The Bassbin' (odd that Talkin' Loud put out the subsequent album though?). This new version of the classic (even then only four years old!) reworks it in a live band context, adding double bass and taking out the original drum sample, replacing it with a drummer who seems to barely be holding it together and it's all the more exciting for it. Right in the middle it seems I thought it was time for turntablism and we dive into a slow scratchathon between DJs JS-1 and Spinbad, the latter of which was one of the fastest, funky scratchers of the time. Then suddenly, it's a DJ Vadim instrumental for less than a minute and then a Kid Koala track that still makes me laugh from his debut LP. 'The Mushroom Factory' sound like someone is rolling something squashy back and forth over a metal grill for no other reason than it sounds cool.
Suddenly, attention deficit disorder strikes once more and Japan's Fantastic Plastic Machine bluster in with the incredible 'Mr Salesman'. FPM seemed to emerge perfectly in time with the whole easy listening revival in the UK with DJs like The Karminsky Experience Inc., Martin Green and bands like The Gentle People and this was from his self-titled debut LP. An obvious sonic choice to follow this seemed to be 'Cooper's World' from the debut Warp LP of Squarepusher. Sounding like it could have soundtracked some epic Sunday afternoon travel-come-chase programme – Tom is straight out of the gate in manic jazz bass mode in this superbly melodic D n B stormer.
Another slice of Kid Koala – this time containing the immortal phrase, 'This is stupid!' (from an Incredible Hulk record, fact fans) and yes, it is. As is Sukia's 'Vaseline & Sand' – a very odd Dust Brothers-produced album from a duo who went on to become DJ Me DJ You. PC and I actually remixed a track from this album ('Feelin' Free') but they'd split up by the time we'd finished so it surfaced on the extra disc of the XEN Cuts compilation a few years later. This track however, obviously takes The B-52's 'Planet Claire' as inspiration and attempts to recreate it with spoken word such as, 'picture if you will… a lemon' over the top – a minor classic that saw a release on MoWax too. We end with a slice of Req's 'Razzamatazz' from his debut 12" on Skint, I loved his music for all its lo-fi, mastered-to-cassette, old school-isms and he later got signed to Warp before re-emerging on Seagrave a few years back.
Track list:
Man Or Astro-Man? – Stereo Phase Test
Kurtis Mantronik – Bass Machine Re-Tuned (Phat Girl's Tuning)
Art of Noise – Who's Afraid (Of The Art Of Noise)
Innerzone Orchestra – Bug In The Bassbin (Jazz Mix)
DJ JS-1 feat. DJ Spinbad – Babylon 5
DJ Vadim – Conquest Of The Irrational (178 Metre High Instrumental Mix)
Kid Koala – The Mushroom Factory
Fantastic Plastic Machine – Mr Salesman
Squarepusher – Cooper's World
Kid Koala – Thank You, Good Night, Drive Safely
Sukia – Vaseline & Sand
Req – Razzamatazz