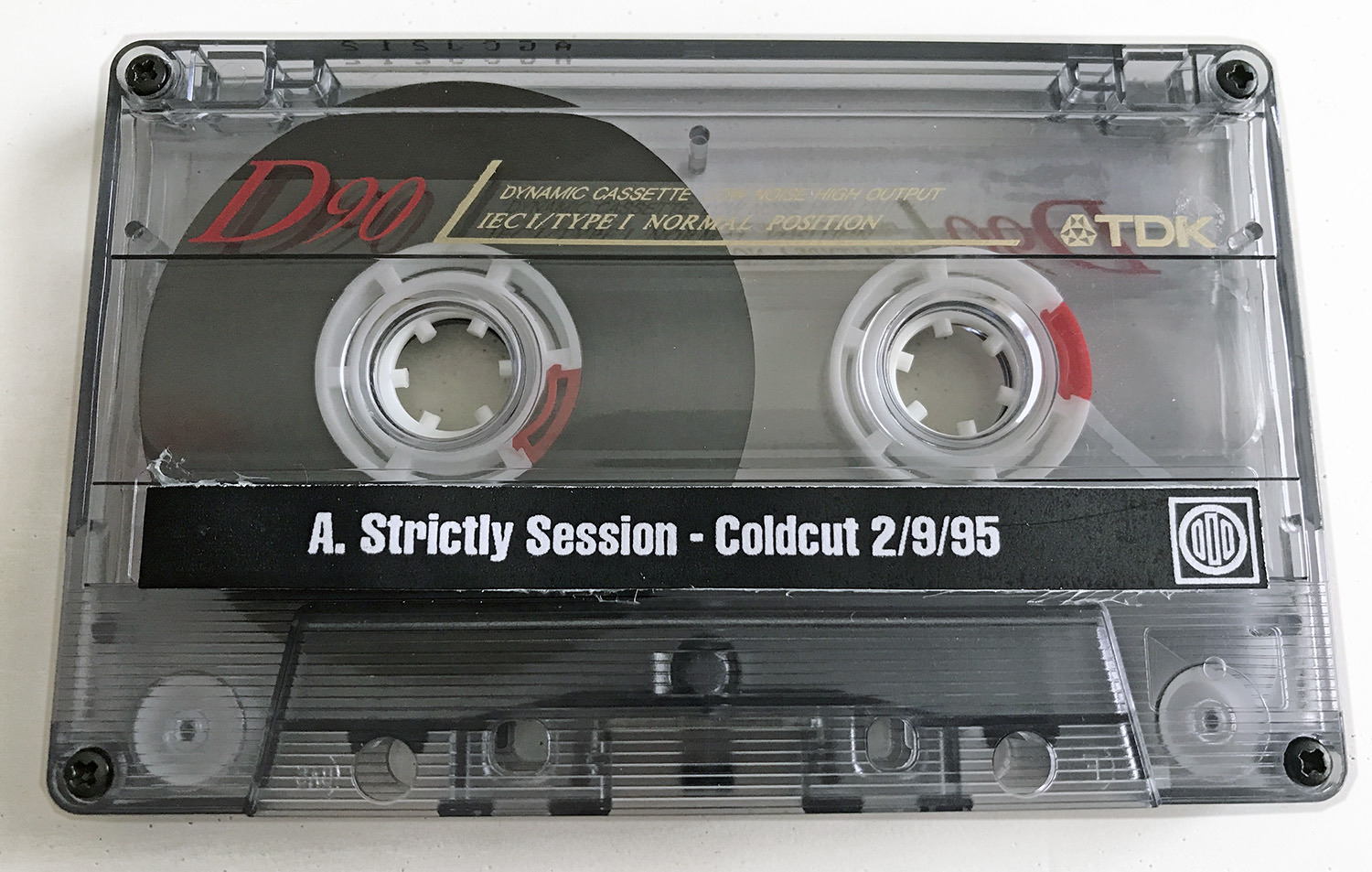 What a trip (hop) this set is! Classic mid nineties styles of downtempo beats and peerless electronica drawing heavily from the MoWax and Warp golden eras.
Starting off with a slice of Negativland's 'Perfect Cut' – for my money one of the greatest cut and paste albums ever made, like dialling through the FM dial of middle American radio in the 70s, search it out for a whole side of this madness and their infamous Helter Stupid on the reverse. East meets West with the DJ Krush/DJ Shadow collaboration 'Duality', what a killer combination, love that switch into 6/8 time and back again. Something instrumental from the New Breed label next from the Twisted Jointz EP by I-Cue and then a snatch of 'Megaphonk' by Jake Slazenger aka Mike Paradinas aka MuZiQ, from a 12" on Clear I believe. Attica Blues' beautiful 'Blueprint' gets an airing before downtempo beats that literally lower the bpm drastically.
No matter because Autechre storm in in double time with 'Second Peng' from the Anvil Vapre release which I always thought sounded like a template for dubstep later on. Most from 'The Perfect Cut' and a piece of Gescom I can't identify before Journeyman's dubbed out remix of 9 Lazy 9's 'Electric Lazyland' on Ninja. A pre-Big Dada Roots Manuva from his Sound of Money days is up after the break and a sleazy live version of Jimi Tenor's 'Cafe Europa' that would have fitted perfectly with the earlier Jake Slazenger tune. The next track sounds like it could be Jake again but a quick trawl through his first couple of albums says otherwise. It has that Paradinas drum and bass line sound but the melody sounds a little more like Kirk Degiorgio to me – anyone know?
UPDATE: Eduard Fogel came through with a full tracklist – thanks Eduard!
Got a treat in store for you all next week…
Track list:
Negativland – Perfect Cut (Rooty Poops)
DJ Krush & DJ Shadow – Duality
I-Cue – Booda Brain
Jake Slazenger – Supafunk
Attica Blues – Blueprint (Attica Blues Remix)
Frank Coe – The Tin Age Story
Autechre – Second Peng
Negativland – Perfect Cut (White Rabbit And A Dog Named Gidget)
Freeform – Fane
9 Lazy 9 – Electric Lazyland (Journeyman Mix)
Roots Manuva – Next Type Of Motion
Jimi Tenor – Cafe Europa (Live)
Paul W. Teebrooke – 121346