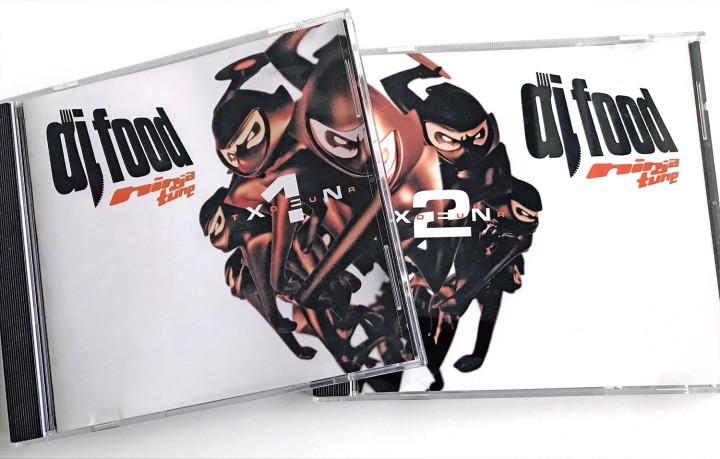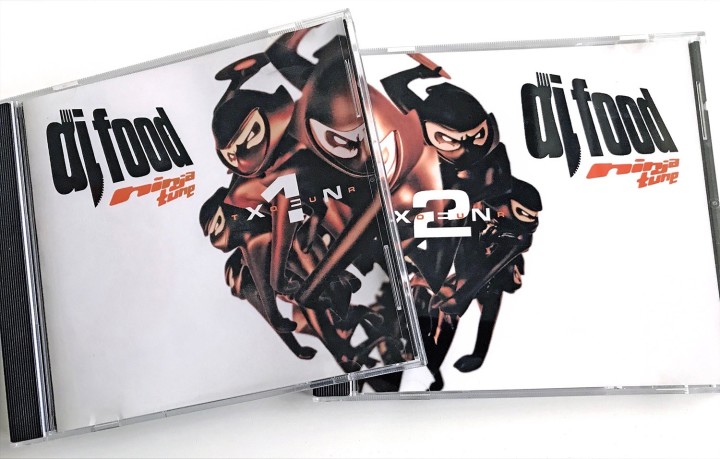 30 years ago this month, Ninja Tune came into being and 20 years ago the label made it into double figures.  I made a Ninja-centric set for the occasion and this was recorded across various dates of a UK tour to support the Xen Cuts compilation album. At some point I put it down in two parts and the first 30 minutes of part 1 was played on Solid Steel 09/10/200 but the rest of this mix went un-broadcast I think.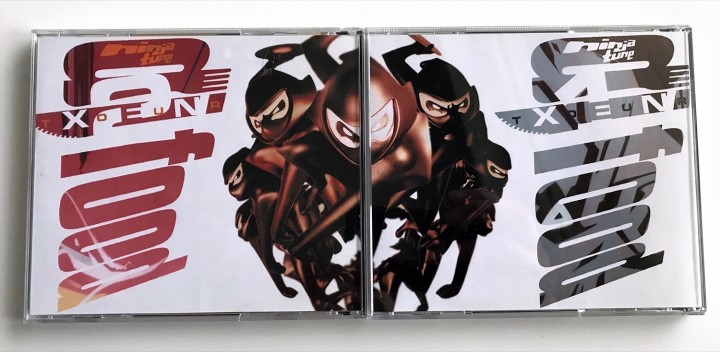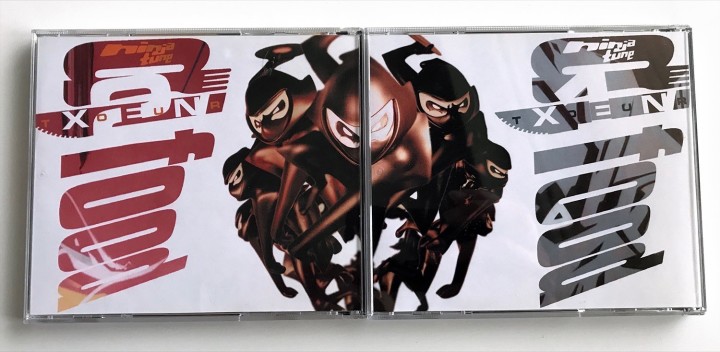 Part 2 continues the theme – warning – some very shonky mixes in parts here, never try mixing heavily swung half time jazz with regimental double time drum n bass. Also – lots of scratching near the end, I had edited in some scratch jam from a set with Ollie Teeba and DK that I'd completely forgotten about, it goes on a bit but has some nice moments (only some, indulge me).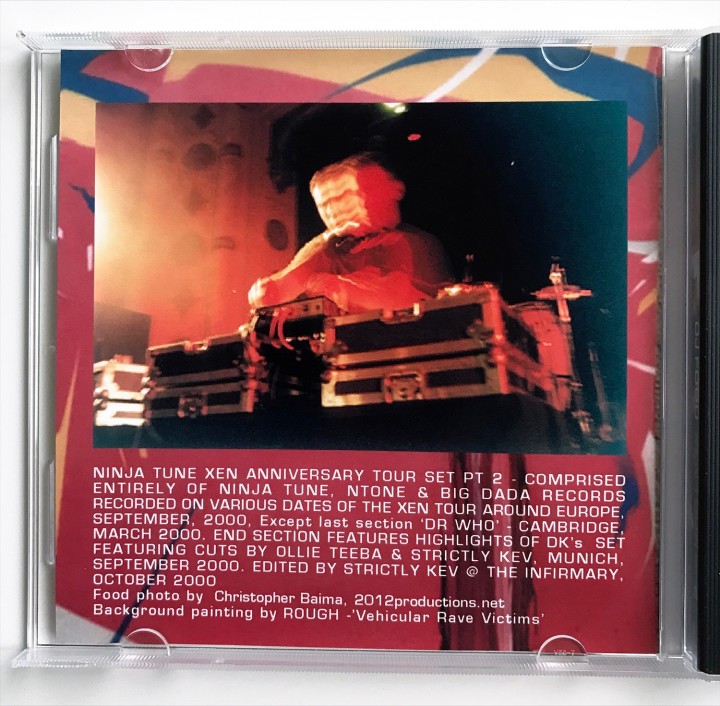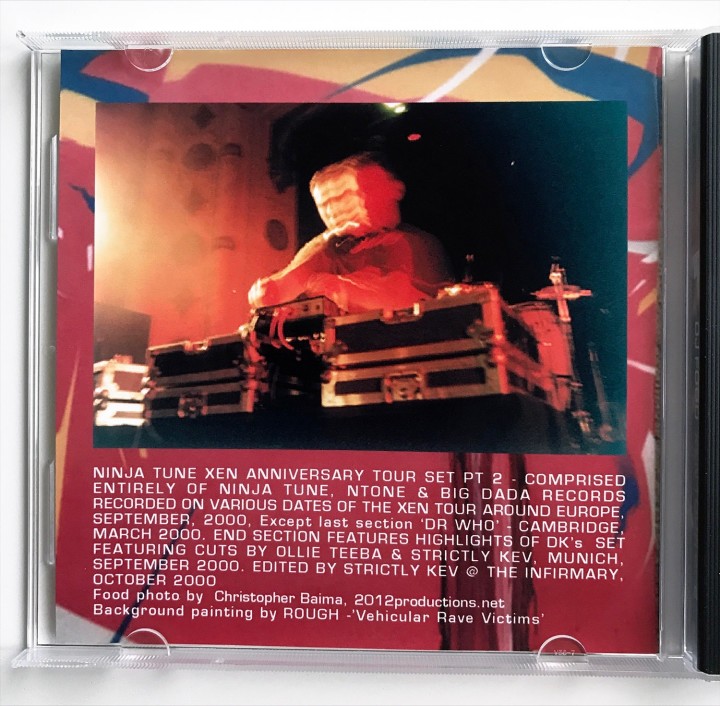 What's nice about this is that you can hear the crowd at points and, in the current climate, that's not something we're going to hear much of any time soon. Also, this is all vinyl, Serato wasn't even on the horizon at this point so all the jumps and wonky pushes and pulls you hear are me wrestling with the records in real time. No cue buttons to jump back to the start of a track, no 'relative mode' so that when the needle skips you don't hear it, no loop function… I don't miss it at all

Happy Birthday 30th birthday Ninja!
Track list:
Mr Scruff – Get A Move On
DJ Food – Mr Quicke Cuts The Cheese
DJ Food – Ninja Walk
DJ Vadim – The Pimp Theme 126
Funki Porcini – Rocket Soul
Dynamic Syncopation – Closer To The Line
The Illuminati of Hedfuk – The Worm Turns
Neptune – Soul Pride
Up, Bustle & Out – Los Locos Cubanos (Snowboy mix)
Cinematic Orchestra – Ode To The Big Sea (Four Tet remix)
Cinematic Orchestra – Channel One Suite
2 Player – Extreme Possibilities (Wagon Christ remix)
Amon Tobin – Like Regular Chickens (Dillinja remix)
DJ Food – Scratch Yer Hed (Squarepusher remix)
Jungle Brothers – Jungle Beats
Dynamic Syncopation – Internal Affairs
Amon Tobin – Creatures
DJ Vadim – Friction feat. Iriscience
– Scratch jam w. Ollie Teeba + DK
Styly Cee – Here Comes Son
The Bar-Kays – Holy Ghost
KMD – Peachfuzz (Instrumental)
The Upsetters – Popcorn
Red Snapper – Hot Flush (Sabres of Paradise remix)
The Radiophonic Workshop – Dr Who Theme