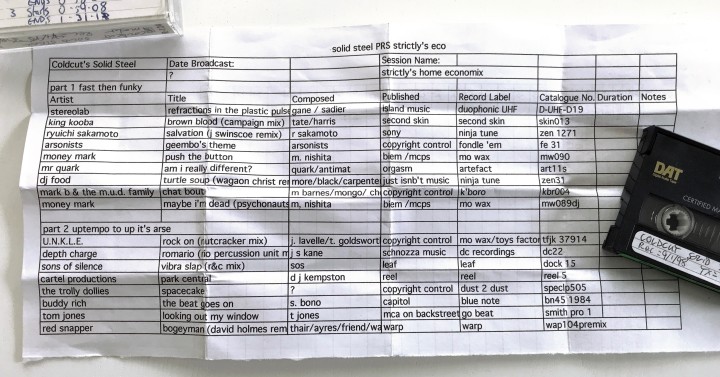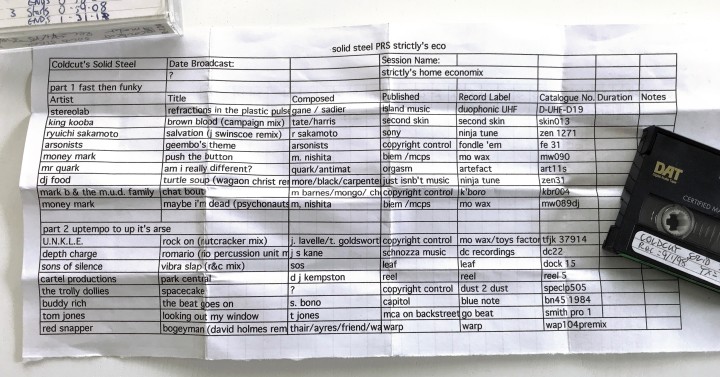 It seems apt to kick off with UNKLE's Silver Apples-sampling 'Rock On' seeing as Simeon Cox passed away a few months back. DJs were catching onto krautrock, moog, library and psychedelia by the end of the 90s as new avenues from the by this time well-depleted soul, funk and jazz sample staples of much hip and trip hop. London was awash with bootlegs from the US and Italy of all sorts throughout that decade with many spurious compilations appearing laden with choice treats plucked from closely guarded digger's secrets, sometimes with fake names. I think I chanced upon a boot of the first Silver Apples album around this time, the originals were out of my prices range but no matter, the music was there and this was still before sites offering copious such treasures for free download. In a way, the piracy of the physical form was killed by mp3s and the like in the Wild West Web of the 00s although there were still some doing the respectable thing and licensing library compilations like Jonny Trunk, Martin Green and Mark B.
Of the tracks here, only UNKLE, David Holmes and Red Snapper still seem to be active, The Sons of Silence were an interesting group on the Leaf label who put out a great cut up promo 12" with a B side called 'The Golden Age of Men's Music', you can find it very cheap and it samples some very big names as well as another mysterious 12" called Black Helicopters which cuts up Led Zeppelin and Kenneth Williams. Cartel Productions I'd completely forgotten about, this was from a Clear Records side label called REEL Discs and sounds very like Kirk Degiorgio to me but is actually Dave Kempston aka Clatterbox. The Trolley Dollies was something to do with DJ Harvey and samples Mort Garson's 'Hair Pieces' extensively I think. At the time he was doing his Black Cock re-edit boots with Kraftwerk and Dick Hymen cut ups that were big in clubs. Not sure what Buddy Rich and Tom Jones were doing in here, probably big club records at the time, Rich having been sampled by All Seeing I and Jones having a nice breakdown. David Holmes remixes Red Snapper to finish, pre-empting his later alias, The Free Association, with all manner of psychedelia, he must have done his Essential Mix around this time where he surprised everyone by pulling out a crate of funk, rock and psych instead of the techno he was known for.
NB: – the DAT and box pictured above isn't the same one that this session came from, I did two separate shows with Riz from Neotropic and, although this was one of them, the other is on the DAT pictured. I'm 99% certain the date on this show is correct.
Track list:
U.N.K.L.E. – Rock On (Nutcracker mix)
Depth Charge – Romario (Rio Percussion Unit mix)
Sons of Silence – Vibra Slap (Ronnie & Clyde mix)
Cartel Productions – Park Central
The Trolly Dollies – Spacecake
Buddy Rich – The Beat Goes On
Tom Jones – Looking Out My Window
Red Snapper  – Bogeyman (David Holmes remix)