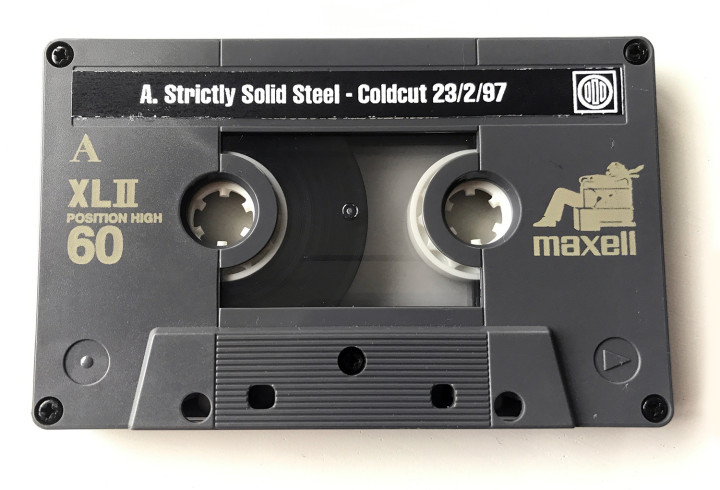 *The date on the post is correct going by other sources, the date on the tape above is wrong, no idea why.
A shorter mix this week after last week's hour+ special. Here's the first of two parts from late 1997. I don't think I've heard this since it was broadcast, pretty sure this is taped from the radio broadcast as it has that lovely KISS FM compression across it and part of an ad was at the end. This was my first set from the first hour of the show with PC providing the second hour.
Kicking off with Skylab, the great Mat Ducasse / Major Force West collaboration from a clear 7" on Eye Q Records – I loved everything Mat did with his Skylab project and told him so when we met later in life. He said he was inspired by listening to Solid Steel so the circle was complete, everything is getting a reissue now so no excuse if you missed it first time round. The #1 LP and 'Oh! Skylab' EP are essential and this track comes from the #2 LP era https://skylab.bandcamp.com/
Brandi Ifgray made the 'Le Mutant' LP on Puu, an offshoot of Finnish label Sahko Recordings, home of Jimi Tenor, Metri, Pansonic and more. The next three tracks I barely remember but Plaid's 'Not For Threes' LP was obviously new around this time. I always felt Laika could have gone the same way as Broadcast as this is from a pretty experimental 12" with Cabbage Boy (Si Begg) and Luke Vibert among the featured remixers.
Juryman (Ian Simmonds) and Spacer (Luke Gordon) were always excellent both recording together or apart and this comes from the one collaborative LP they made. That V/Vm track? I think it may have been from the Skam Records '0161′ compilation? New Flesh on Big Dada, early on when Part 2 still rapped and they hadn't dropped the '4 Old' from their name, really bold UK hip hop, full of ideas.
Part 2 next week!
Track list:
Skylab – Bite This!
Brandi Ifgray – Bumble Bee
Plaid – Extork
Laika – Shut Off/Curl Up (Cabbage Boy remix)
Juryman vs Spacer – Personnel Wanted
V/Vm – Asymetric
New Flesh 4 Old – Electronic Bombardment