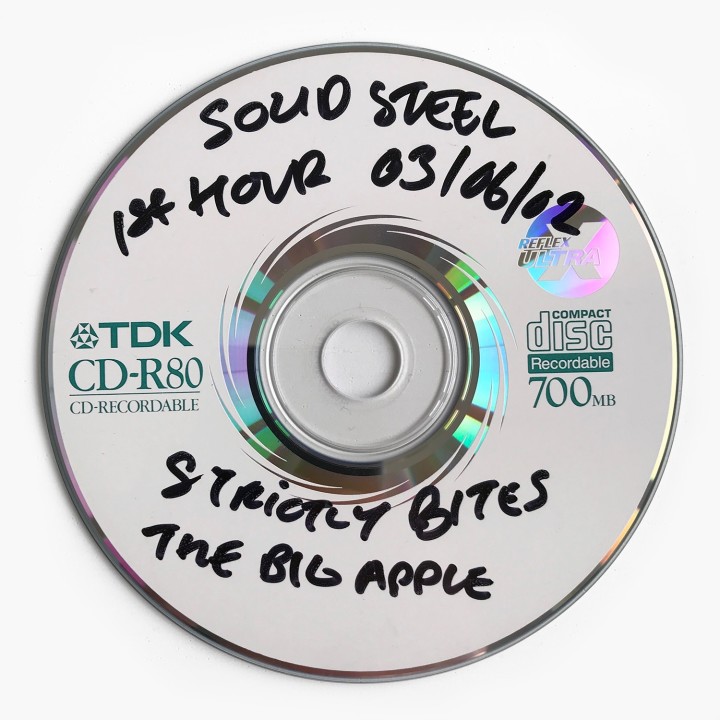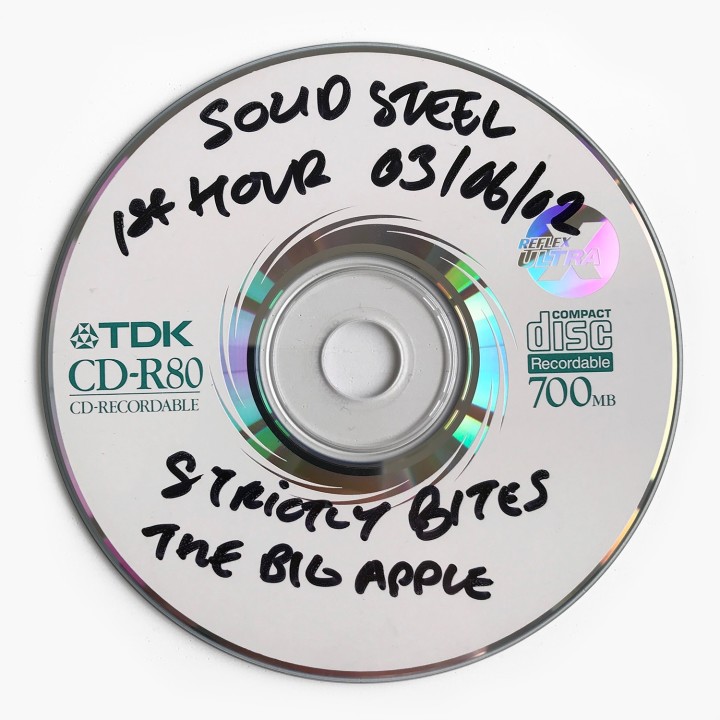 In the Spring of 2002 I went to NYC for 10 days and stayed in Manhattan on a working holiday. The plan was to visit the Children's Television Workshop and go through their archive for a compilation, visit Steinski at his studio and work on a track together and, of course, do some record shopping. I also visited Double Dee in his studio with Stein and DK who was also in town for a couple of days (jet-setter that he is) and we recorded an interview with them both for Solid Steel. The interview with Douglas and Steve was great fun, two personal heroes who were instantly at ease in the studio as I repeatedly cocked up my intro spiel, cracking us all up and breaking what little ice there was.
CTW was amazing, I sat in a small studio for a few days with access to a console with a searchable database of clips and shows from the early 70s through to the 00s and watched old clips all day, making notes of the ones I wanted transferred later for the music and video content. This was all pre-YouTube so that kind of access was a goldmine and a unique form of digging. I was also given a huge pile of records to go through from their archive from all different countries, many I'd never seen before. Steinski's studio was far less successful, full of wonderful records and memorabilia as it was, we had far too good a time hanging out although we did get a chorus of a song made but little else. Oh, and the tapes for the uncompleted Lesson 4 came up in conversation which I got to re-edit for the interview and the duo later finished and released last year.
But the record shopping was great, as you can imagine, even though I didn't venture outside of Manhattan and most of this mix was bought on the trip although I chucked in a few New York-centric tracks to flesh out the theme too. It's a decent mix of then contemporary hip hop, vintage funk with a few cut ups and pop songs for good measure. RIP Duke Bootee. There are several tracks, listening back to the set, that I'd completely forgotten about, one being Si Begg's 'It's the Weirdest Thing', which I cannot for the life of me remember the origin of. I have to apologise for the Frank Sinatra mix near the end, not sure what I was thinking.
UPDATE: Si Begg tells me it was from Noodles Discothechque Vol.4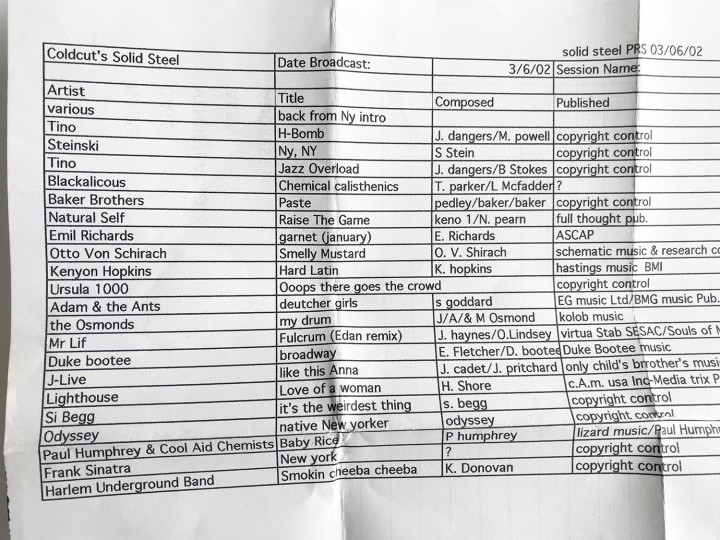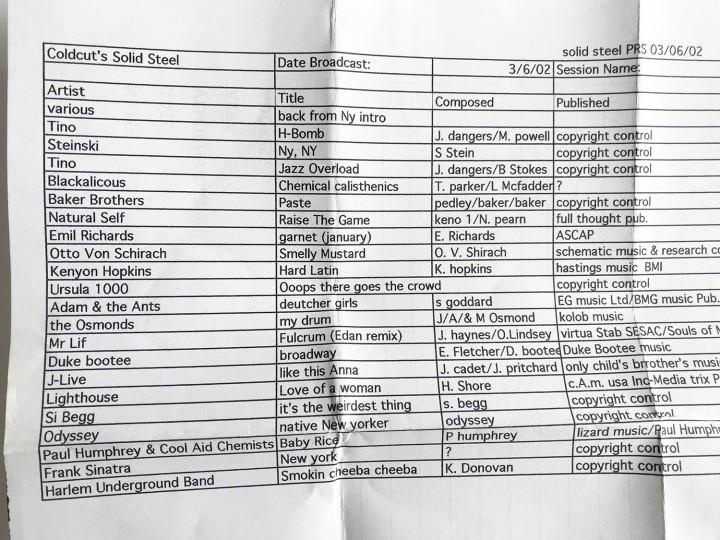 Various – Back from NY intro
Tino – H-Bomb
Steinski – NY, NY
Tino – Jazz Overload
Blackalicous – Chemical Calisthenics
Baker Brothers – Paste
Natural Self – Raise The Game
Emil Richards – Garnet (January)
Otto Von Schirach – Smelly Mustard
Kenyon Hopkins – Hard Latin
Ursula 1000 – Ooops There Goes the Crowd
Adam & the Ants – Deutscher Girls
The Osmonds – My Drum
Mr Lif – Fulcrum (Edan remix)
Duke Bootee – Broadway
J-Live – Like This Anna
Lighthouse – Love of a Woman
Si Begg – It's The Weirdest Thing
Odyssey – Native New Yorker
Paul Humphrey & Cool Aid Chemists – Baby Rice
Frank Sinatra – New York
Harlem Underground Band – Smokin' Cheeba Cheeba
NB: written on the bottom of the PRS sheet was this multiple choice question – presumably, who directed 'Jubilee'? (because of the inclusion of Adam & The Ants' 'Deutscher Girls' from the soundtrack)