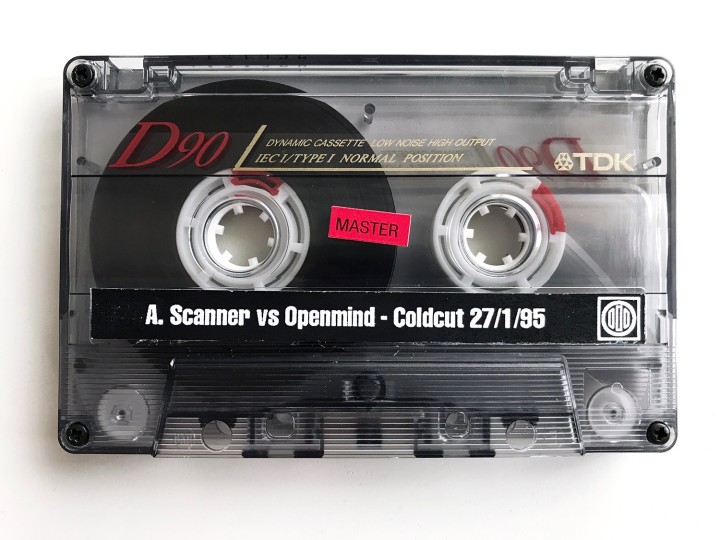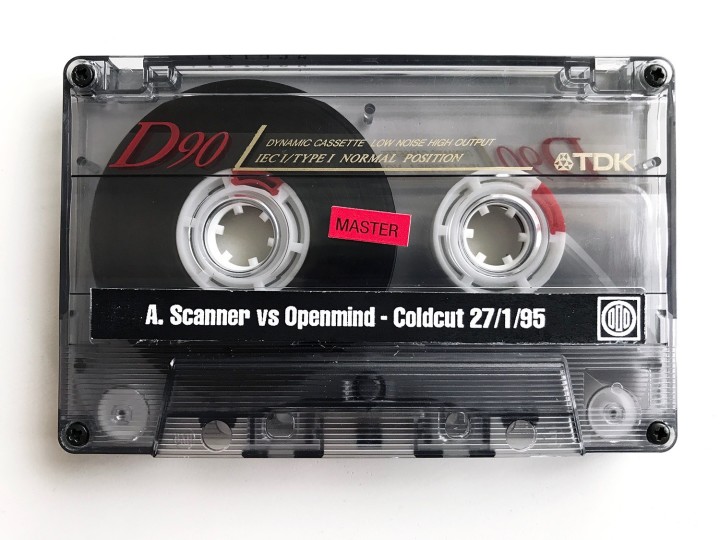 Robin Rimbaud aka Scanner joined us on Solid Steel at the beginning of 1995, Robin and I taking it in turns to do two sets each with Matt Black on the mic and jingles. This is all I have of my two sets combined.
The opening spoken word piece is from the 25th anniversary of LSD album on Source Records, Autechre's 'Vletrmx' is hidden as the last track on their Garbage EP, an ambient classic from the mid 90s. The Human League track is the long version, on the B side of the 'Girls & Boys' single (I think) not the version on Reproduction, one where they got close to Kraftwerk. Going from ambience to trip hop with Plaid's mix of UNKLE and very early Wall of Sound from Mekon's Phatty's Lunch Box debut. A snatch of Spiritualized's Phase Tones album before an unknown breaks tune – anyone recognise it? Wagon Christ from his Throbbing Pouch album, bit more Mekon and then another ambient staple, Sheila Chandra's 'Mecca' before an ad break and a return to something faster.
The DnB track that opens this section I cannot recall for the life of me, anyone know? Spotify has nothing despite a pretty upfront vocal. I like the fact that I was mixing super fast acid into drum n bass 25 years ago and the Air Liquide tune here is almost gabba in style. The track that comes next is a mystery though, possibly from one of the Caustic Visions 12" of the mid 90s though except I can't find my copies to check and Discogs has no previews. Playing us out in 'Pillar' by Locust, a Mark Van Hoen alias on R&S who made some excellent records but seems to have disappeared from electronic music history since.
Track list:
R.H. – Lysergic Acid Diethylamide
Autechre – VLetrmx
Unknown – Bleeps
The Human League – Toyota City (long version)
Scorn – Slumber
UNKLE – Sassafrass (Plaid remix)
Mekon – Last Breath
Spiritualized – Phase Tones
Unknown – unknown
Wagon Christ – Free Bass
Mekon – Phatty's Lunch Box
Shelia Chandra – Mecca
Unknown jungle track
Air Liquide – Unser Elektronischer Mikrokosmos
Unknown – unknown
Locust – Pillar