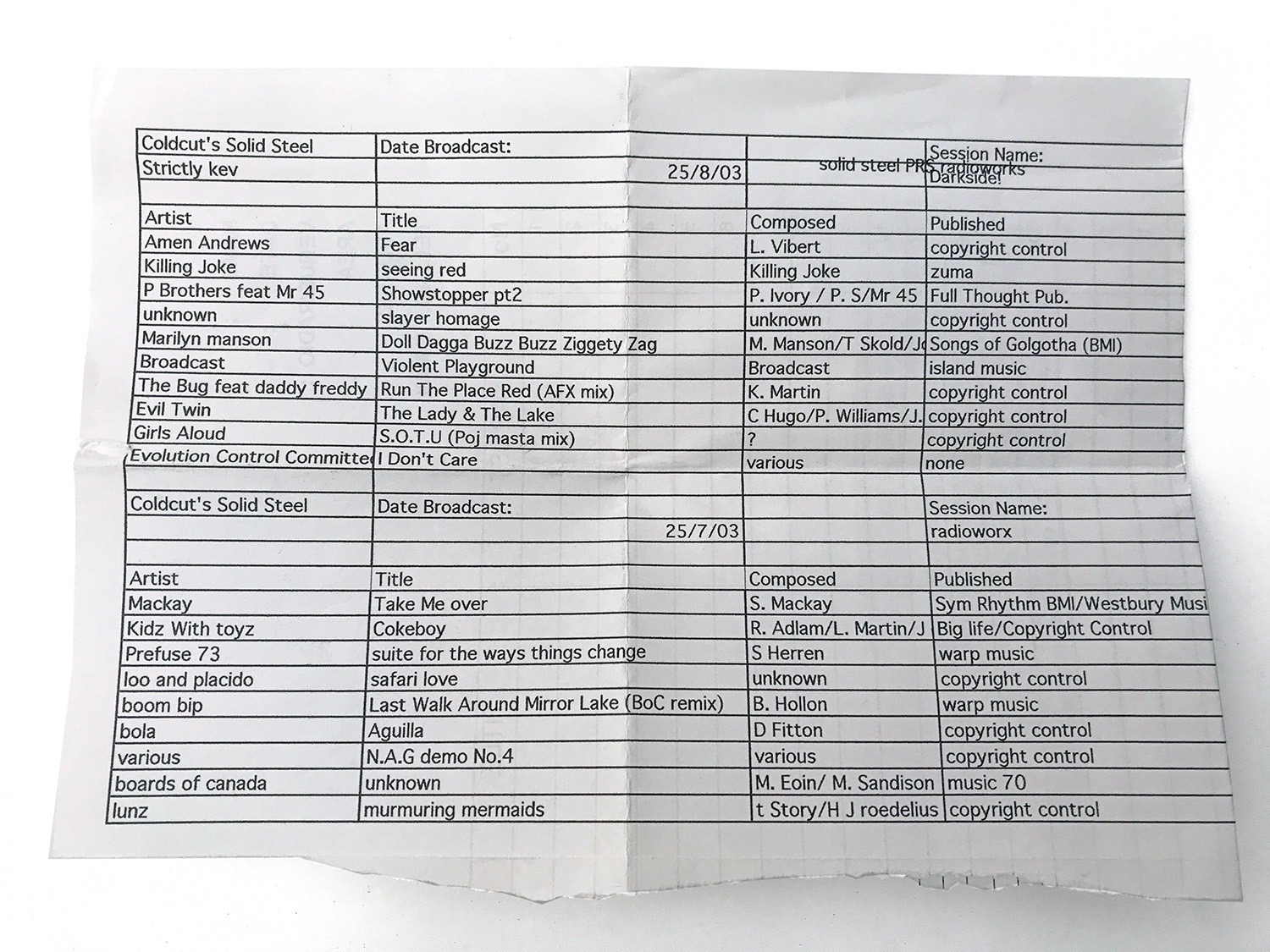 Debuting almost exactly 18 years ago today, this downtempo wander through the less club-friendly side of electronica is peppered with one of those stoic announcers talking about radio waves, probably taken from the Internet Archive. After Mackay's classic 'Take Me Over' there's an odd spoken word cut up called 'Cokeboy' featuring a rabid raver babbling away under the influence by Kids With Toyz. This weird one-off was released during the mash up craze with a version of 'One Nation Army' and nothing else was ever released under that name. From the same scene, Loo & Placido were one of the better purveyors of the genre and they fuse The Beatles and Aretha Franklin to make something that goes further than a cool acappella over the unlikeliest of instrumentals. Prefuse 73 features from the excellent 'One Word Extinguisher Outtakes' CD as does the beautiful Boards of Canada remix of Boom Bip's 'Last Walk Around Mirror Lake'.
I don't remember this Bola track at all but it's sublime, I really must check his stuff out again. I was wracking my brains to work out what the track N.A.G – demo no.4 was and finally I twigged, it was a program that pulled random spoken word from the web and mashed it together in random collages of sound. I did a bunch of experiments with it and must have overlaid it on the Bola track before the beats kick in. It's still archived here
The Boards of Canada track that follows was from the 'A Few Old Tunes' tape that was doing the rounds on the web around this time. 'Murmuring Mermaids' is another one I have no memory of, originally listed as Lunz, but Discogs tells me that it was a project between Hans-Joachim Roedelius and Tim Story and that Lunz was actually the title of the album(s) they made.
NOTE: The date on the above PRS sheet was wrong, it was the 28th of July, not the 25th, the mix listed above was uploaded to Mixcloud last week as No.66 in this series.
Mackay – Take Me Over
Kidz With Toyz – Cokeboy
Prefuse 73 – Suite For The Ways Things Change
Loo & Placido – Safari Love
Boom Bip – Last Walk Around Mirror Lake (Boards of Canada remix)
Bola – Aguilla
Various – N.A.G – demo No.4
Boards of Canada – Finity
Hans-Joachim Roedelius & Tim Story – Murmuring Mermaids